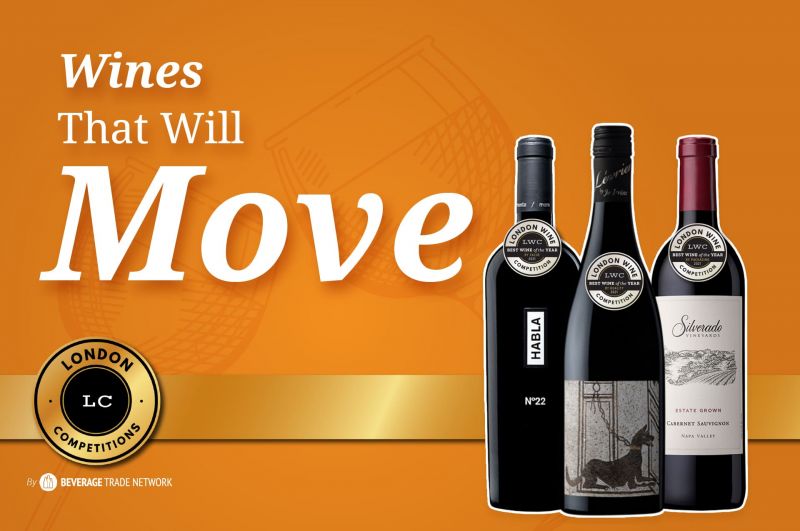 10/12/2021 Here are the top 9 wine suggestions for the On-Trade to stock. These were tasted and reviewed by the UK's leading buyers on Quality, Value, and Packaging.
There's never been a wider range of wine styles, varietals and brands available, but for the average on-trade buyer, the sheer plethora of choice can easily become overwhelming. What's needed is some kind of a steer, a yardstick of quality, to help guide the selection process - which is where the London Wine Competition steps in.
[[relatedPurchasesItems-22]]
Rest assured that any of the competition's award-winners are guaranteed to not only be of excellent quality but will also offer consumers' value for money. And with more entries than ever, this year's winners have won their awards amidst the stiffest of competition.
The judging panel comprises a prestigious lineup of top-flight wine experts, who sniff, swirl and taste their way through the entries to declare the very best in the various categories. The panel includes the world's leading wine buyers, master sommeliers and Master of Wines from a range of backgrounds including wholesalers, distributors, hospitality and the travel sector.
Every wine entered is scored for both quality and value on a blind tasting basis, with the judges considering how appropriate the wine is for its target customer, while the quality is considered on its appearance aroma, body, taste and aftertaste. The value, meanwhile, is measured by how well the judges believe the wine will be perceived by the consumer, and how the wine will be judged when positioned on a shelf alongside thousands of others.
Here are some of the top ten award-winning wines the UK on-trade should stock.
Anubis Cabernet Sauvignon
Why you should list it:
Winemaker Jo Irvine's passion for her wines which are produced in small batches in the Barossa Valley shines through, with her Anubis Cabernet Sauvignon sweeping the board at the London Wine Competition and walking off with not only Wine of the year but also scooping Best Wine by Country (Australia), Best Wine by Varietal (Cabernet Sauvignon) and Best Wine by Quality. She only exports around 10% of her production, so if you can get your hands on the Anubis Cabernet Sauvignon 2015 vintage, which was released earlier this year then snap it up. At 14.5% abv, its rich, bold and robust character makes it a great match for hearty winter casseroles and roasts.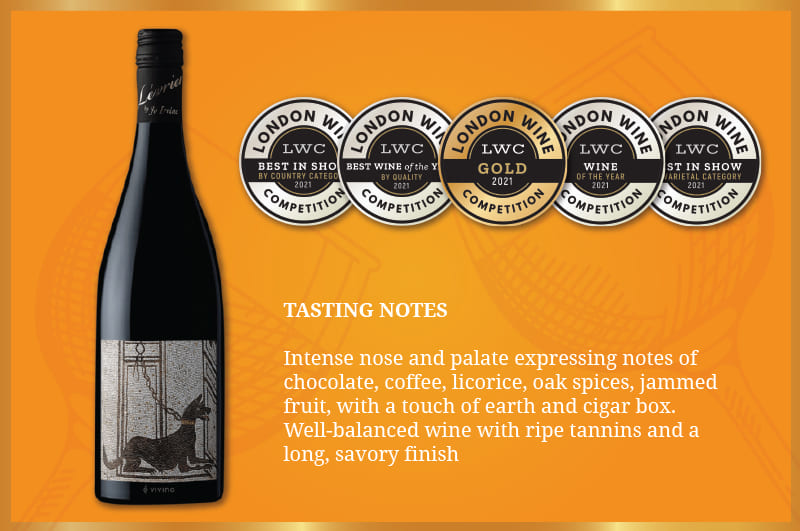 Producer: Lévrier by Jo Irvine
Points:96
Country: Australia
Vintage: 2015
Category: Still Wines (Vintage / Non-Vintage)
Varietal: Cabernet Sauvignon, Cabernet Franc
Champagne Philippe Glavier - Folie d'Cramant
Why you should list it:
Fed up with the unimaginative and homogenous Champagne offerings in most British restaurants, Deux Six Wines is on a mission to bring grower Champagnes to the UK on-trade, and Champagne Philippe Glavier's Folie d'Cramant is one of the best. Made from grapes grown by the producer – hence the term "grower Champagne", this wine which is only available in magnums, and produced from the best plots of the Cramant estate, offers complex aromas of white flowers and fresh fruit accompanied by vanilla and toasty notes, a result of the Champagne being aged in oak barrels.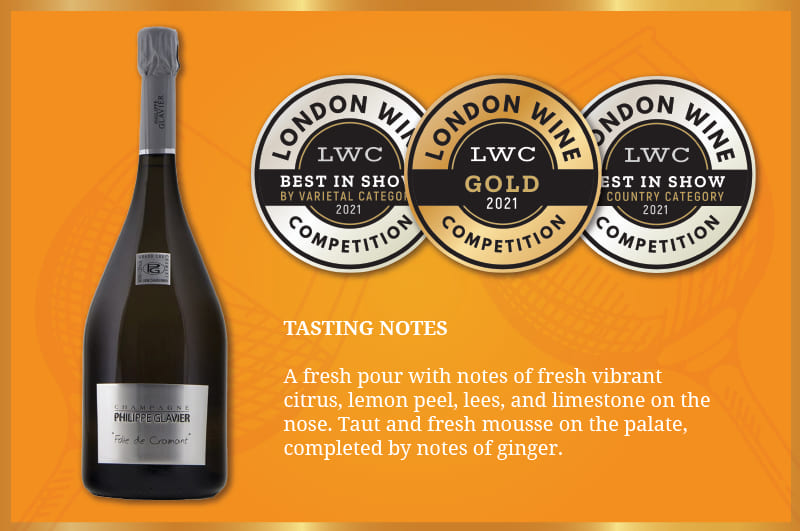 • Producer Name: Deux Six Wines / Champagne Phillippe Glavier
• Points: 95
• Country: France
• Vintage: 2012
• Category: Sparkling Wines
• Varietal: Chardonnay
Hahndorf Hill Reserve Gruner Veltliner
Why you should list it
Gruner Veltliner is a grape varietal that is just that little bit different, and a good way of sparking a conversation with guests. Passionate about Austrian varieties, the Australian producer Hahndorf Hill produced its debut vintage of Gruner Veltliner in 2010, the first to be planted in South Australia, and has since gone from strength to strength, making waves on the international stage and prompting the wine reviewer in the Sydney Morning Herald to describe the wine as "a strikingly close replica of the Austrian model." The 2019 vintage is the fifth of the Reserve Gruner Veltliner, and is 100% wild fermented in old French barriques and aged on the lees for 11 months prior to bottling. Described as "full, voluptuous and complex on the nose" the wine would make a great match with spicy Asian cuisine.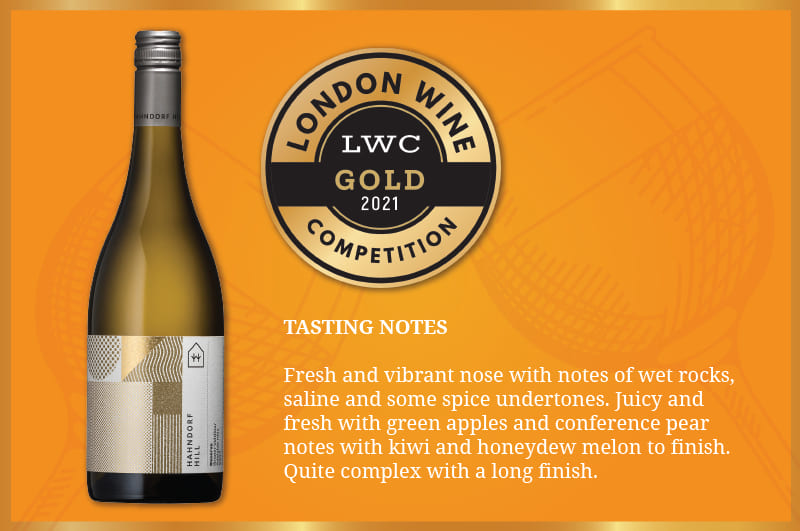 • Producer Name: Hahndorf Hill Winery
• Points: 92
• Country: Australia
• Vintage: 2019
• Category: Still Wines (Vintage / Non-Vintage)
• Varietal: Grüner Veltliner
2018 Overlook Chardonnay
Why you should list it
A stunning Chardonnay from Landmark Vineyards, produced from 42 separate blocks of grapes from premium Sonoma County, winemaker Greg Stach has pulled off a blinder with this Gold-award winning wine. Aged in French oak for 10 months, it is full and rich with complex fruit, and at 14% abv also has a balancing freshness that makes it a great match with flavourful foods such as crab risotto or creamy fettuccine alfredo.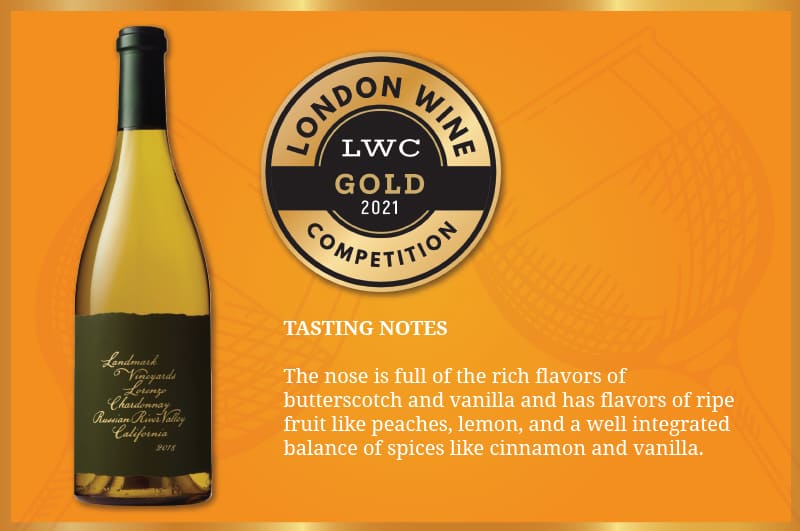 • Producer Name: Landmark Vineyards
• Points: 94
• Country: United States
• Vintage: 2018
• Category: Still Wines (Vintage / Non-Vintage)
• Varietal: Chardonnay
1924 Carpenè Malvolti Prosecco
Why you should list it
Much has been made of the Prosecco bubble bursting, but the Italian sparkling wine remains as popular as ever in the UK, and it would be an oversight not to include at least one variety on your list. This offering from Carpenè Malvolti, the first winery in Italy to produce Prosecco, and situated in the heart of Prosecco Superiore DOCG region in the hills of Conegliano Valdobbiadene is a special cuvee dedicated to the founder Antiono Carpenè who first experimented with the Prosecco sparkling wine process. It has intense aromas of citrus fruit and white floral notes that are complemented by herbal undertones, and makes the perfect aperitif, or is well-matched with light fish or chicken dishes.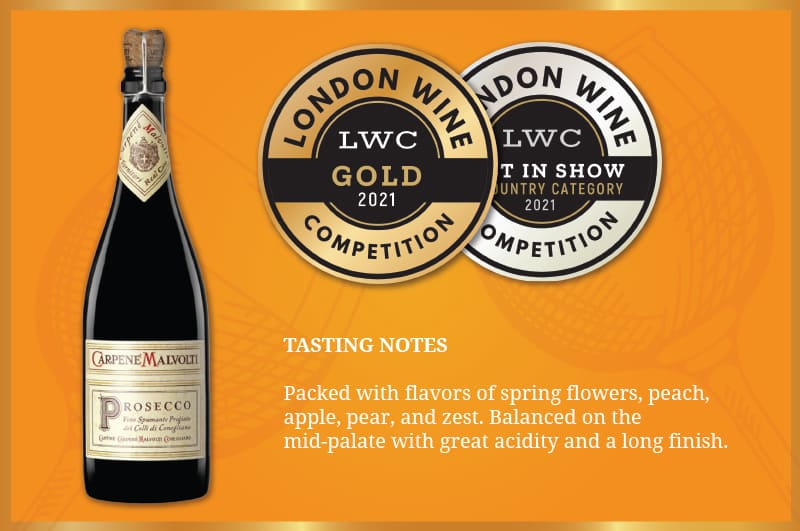 • Producer Name: Carpenè Malvolti S.p.a.
• Points: 94
• Country: Italy
• Vintage: 2019
• Category: Sparkling Wines
• Varietal: Prosecco / Glera, Others
Habla Del Silencio
Why you should list it:
At its state of the art winery in the heart of Trujillo in Estremadura, organic producer Bodegas Habla which was established in 2000 has created this award-winning blend of Shiraz, Cabernet Sauvignon and Tempranillo. Full of red and black fruit aromas, and spicy notes of pepper and mint, this robust wine would pair well with hearty dishes such as roast lamb, duck or game.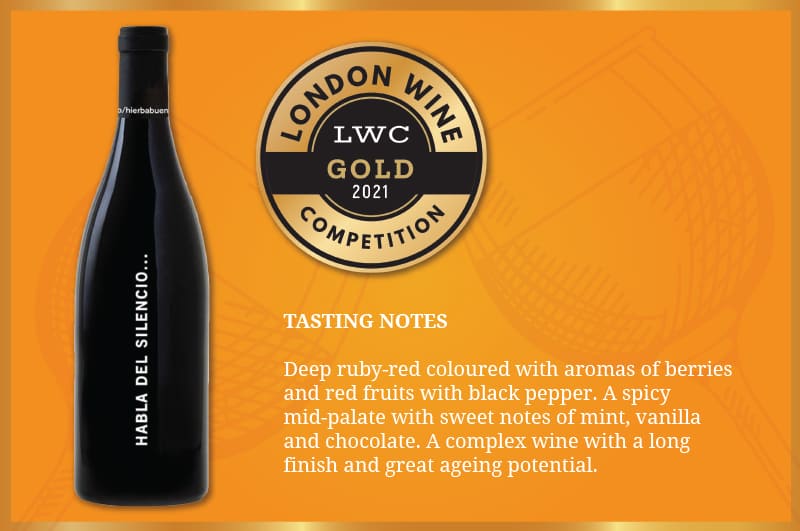 • Producer Name: Bodegas Habla
• Points: 95
• Country: Spain
• Vintage: 2019
• Category: Still Wines (Vintage/Non-vintage)
• Varietal: Shiraz/Syrah; Cabernet Sauvignon, Tempranillo
Yealands Reserve Sauvignon Blanc
Why you should list it:
Bit of a no-brainer here - anointed the best Sauvignon Blanc in the world at the London Wine Competition, this classic Marlborough Kiwi Sauvignon from the Yealands stable is a big crowd-pleaser. Crisp and aromatic, it fended off competition from 36 other countries to be named Best in Show by Varietal, as well as Best Wine from New Zealand, taking home three awards in total. Winemaker Natalie Christensen has selected the best fruit from Yealands vineyards, to produce a Sauvignon that offers notes of green apple, lime cordial, passionfruit and green herbs, with a long finish and crisp minerality. It makes the perfect match for light summer salads, goats' cheese or fish dishes.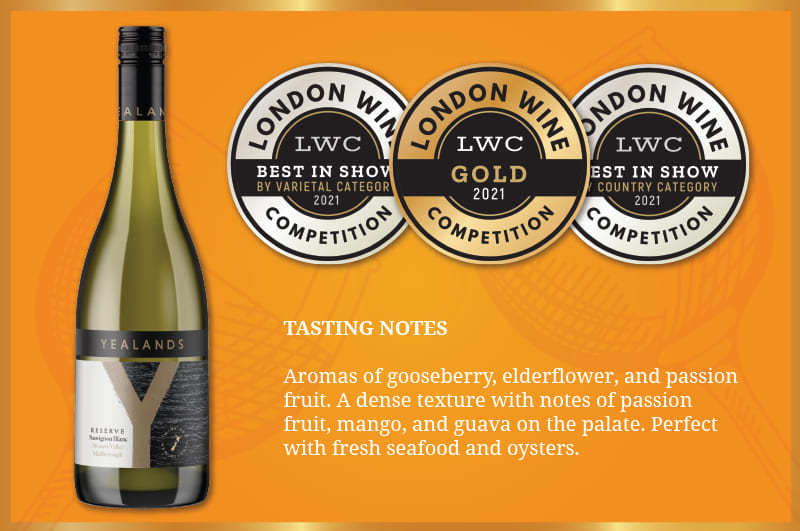 • Producer Name: Yealands Wine Group
• Country: New Zealand
• Points: 93
• Vintage: 2020
• Category: Still Wines (Vintage / Non-Vintage)
• Varietal: Sauvignon blanc / Sauvignon gris
Blanc de Blanc, Hoffman & Rathbone
Why you should list it
It wasn't so long ago that English wine was regarded as something of a joke and dismissed by wine snobs. But it's the producers who are now having the last laugh, with their wines becoming internationally recognised, so it would be remiss for any UK wine list not to include at least one domestically produced offering. And after winning a Gold medal at the London Wine Competition, this 100% Chardonnay Blanc de Blanc, from Sussex-based Hoffmann & Rathbone, would make a worthy addition. Rather than churning out wine every vintage, Hoffmann & Rathbone only produce wine when the conditions are ideal, ensuring consistently excellent wine. With rich citrus flavours, aligned with the complexity of yeast and brioche aromas, the wine has a beautiful pale gold colour and makes a perfect aperitif.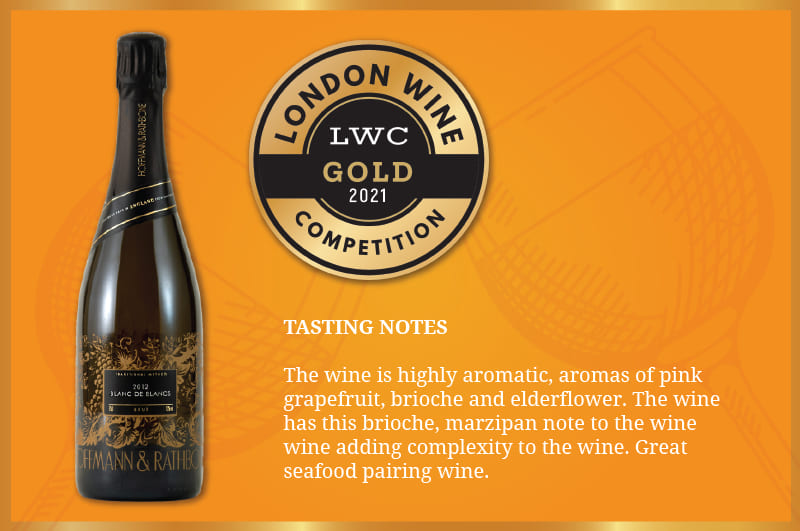 Producer Name: Hoffman & Rathbone
Points: 92
Vintage: 2012
Category: Sparkling Wine
Varietal: Chardonnay
Mr Riggs 2014, The Chap
Why you should list it:
Produced in Piebald Gully, the coolest sub-region of McLaren Vale, bordering the Adelaide Hills, this elegant and refined Shiraz is part of Mr Riggs premium Flagship series. It is fermented in 80% French, 20% American oak with 22 months in the barrel, and then bottle aged, producing an intensely rich and concentrated wine with powerful aromatics of blackberry, blackcurrant and liquorice.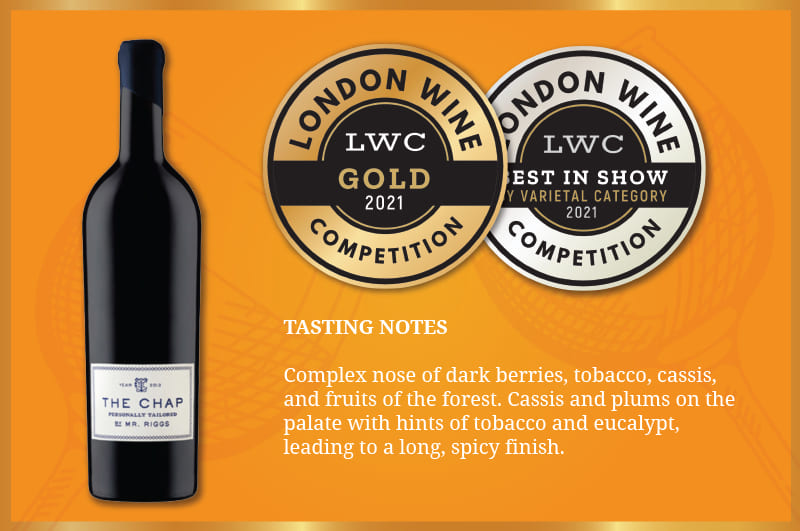 • Producer: Mr Riggs Wine Co
• Wine: Mr Riggs 2014 The Chap
• Points: 95
• Country: Australia
• Vintage: 2014
• Category: Still Wines (Vintage/Non-Vintage)
• Varietal: Shiraz/Syrah, Cabernet Sauvignon
TAGS: