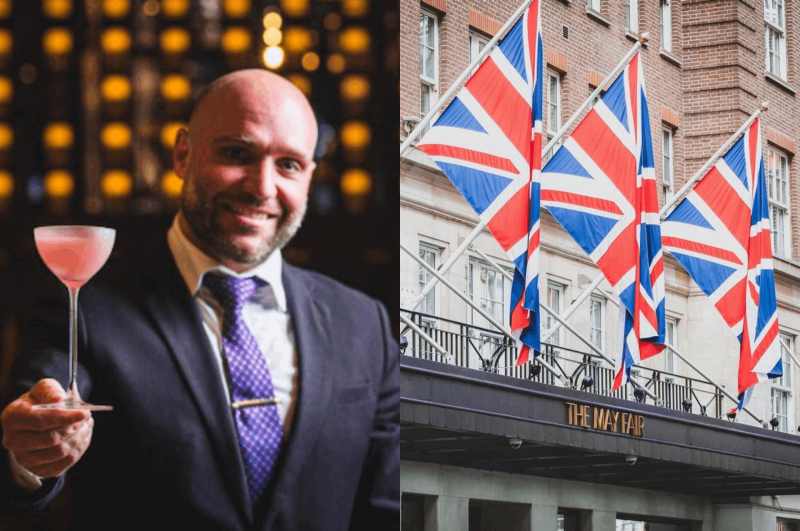 02/11/2023 Join us at IBWSS UK 2023 in London on Nov 15-16 for a Masterclass with Michele Becatti, Bar Manager at The Mayfair Hotel, and explore award-winning spirits from the London Spirits Competition.
Get ready for the IBWSS UK on November 15-16, 2023, in London. It's two action-packed days where experts in the bulk wine, spirits, and beer business come together to talk, meet demand, share knowledge, and connect.
Experience the event with Michele Becatti, a seasoned expert with over 15 years of experience in the bar and hospitality industry. Michele's journey began as a bartender in 2007 at Bar La Fonte in Italy. He has since made his mark at prestigious London establishments, including Inception Group, Sushi Samba, Marleybone Hotel, and now, as the Bar Manager at The Mayfair Hotel.
Michele will lead a Masterclass at IBWSS UK on Nov 15-16 in London, focusing on the first day. This session will highlight the 6 top winners of the 2023 London Spirits Competition and explain why it's a smart choice for retailers and bartenders to stock up on these spirits. Furthermore, the sessions will also delve into discussions around topics like boosting sales for private label chains, exploring bulk wine data and opportunities, data trends, and more.
What's even more exciting this year at the IBWSS UK 2023 is that it happens at the same time as the UK Trade Tasting. So, you get to meet sommeliers, bartenders, importers, distributors, retailers, and media experts - people who know a lot about drinks, and those who are new can come together to grow their businesses and share new ideas.
Best part? You only need one pass to go to both shows, so you can learn a lot and meet many people with just that one badge.
We encourage you to click here to get your visitor badge now!
Don't miss your chance to learn from Michele and taste winner spirits from the London Spirits Competition.
[[relatedPurchasesItems-50]]
Spirits that won at the London Spirits Competition and will be served at the event:
Downpour Scottish Dry Gin - Spirit Of The Year, Gin Of The Year, Best In Show By Country, Gold Medal.
Caol Ila - Gold.
Sober-Whisky 0.0% - Non-Alcoholic Of The Year, Gold
Jaja Tequila - Blanco (Silver) - Tequila Of The Year, Best In Show By Country, Gold.
MayaJules Mezcal Artesanal - Gold
TAGS: