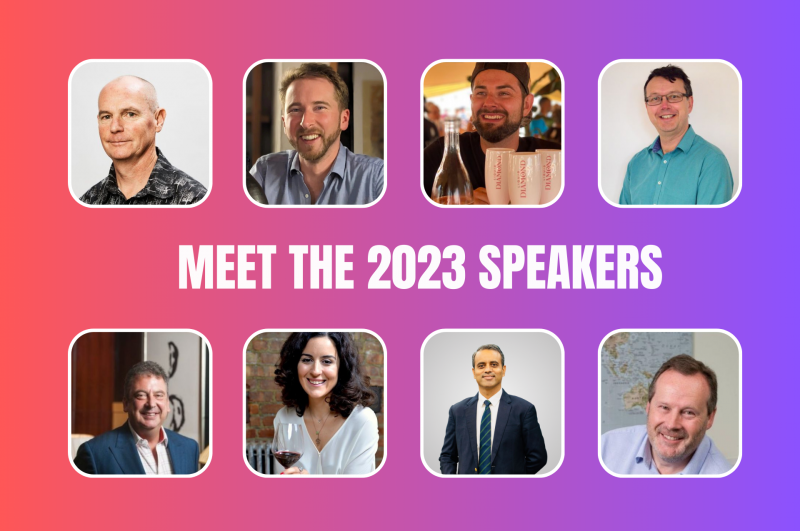 10/11/2023 Meet the Beverage Industry Experts at IBWSS UK & UK Trade Tasting 2023 on Nov 15-16 in London for insights from top speakers and elevate your drinks business.
We are thrilled to introduce you to the bulk wine, spirits, and private label experts and thought leaders who will be sharing their knowledge and insights at IBWSS UK 2023 & UK Trade Tasting 2023. These speakers bring a wealth of experience and expertise to the event, making it an educational and inspiring experience for all attendees. Here are just a few of the distinguished speakers you can look forward to hearing from:
1) Robin Copestick: Managing Director at Freixenet Copestick
2)Irem Eren WA, DipWSET: Head of Sales and Business Development EMEA at BevZero
3) David Gill MW: Specialist Sales & Wine Development, Kingsland Drinks Ltd
4) Mark Lansley: Owner & CEO at Broadland Drinks Limited
5) Florian Ceschi: Directeur CIATTI EUROPE: Bulk Wine Data and Opportunities
6) David Richardson: Regulatory & Commercial Affairs Director at Wine and Spirit Trade Association
7) Ron Welsh: Whisky Creator, Maturing Inventory, and Cask Expert
8) Horst Mueller: Global Head VinLog at Kuehne+Nagel
9) Robert Joseph: Consultant, co-owner of le Grand Noir wines, public speaker
10) Alex Green: Co-Founder at Beyond Wines & LIQUID DIAMOND
11) Matthew Johnson: Co-founder and Director at Beyond Wines on Marketing
12) Mark Roberts: Director Of Sales at Lanchester Wines
13) Joseph Arthur: Senior Wine Buyer at Marks and Spencer
14) Bryan Rodriguez-Curtis: Wine & Spirit Buyer at Harvey Nichols
15) Ben Franks FRSA DipWSET: CEO, Wine Buyer & Co-Founder at Novel Wines
16) Andrea Signanini: Director of Food & Beverage at the Doyle Collection
17) Roberta Neave: Category Buying Manager - Wine & Third Party Beer/Cider at Star Pubs and Bars
18) Jacopo Blumberg: AVS Team Lead at Amazon for Beer, Wine & Spirits in UK & Germany
19) Charles Cutteridge: Wine Sourcing Manager at Morrisons
20) Sid Patel - CEO, Beverage Trade Network
These speakers will cover a wide range of topics, from marketing and logistics to sustainability and the impact of climate change on the beverage industry. Their insights are sure to be invaluable, offering actionable strategies that can elevate your drinks business.
This event will all be about helping beverage professionals. It's perfect for those who buy or sell lots of wine and spirits, make private-label products, or deal with grapes. People who come to this event are big buyers and important players in industries like supermarkets, discount stores, and bars. It's the place to go for getting drinks in large amounts.
Join us on November 15-16, 2023, at the Royal Horticultural Halls, London, and don't miss the opportunity to learn from and connect with these industry luminaries. It's your chance to gain a deeper understanding of the spirits, wine, and beer industry, so mark your calendar and secure your spot today!
[[relatedPurchasesItems-50]]
TAGS: