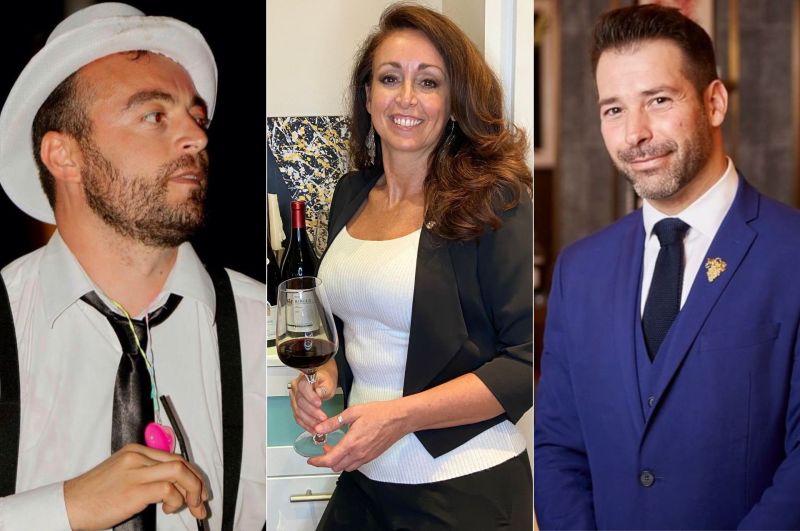 10/09/2022 A sommelier is not there to teach the guest about wine but also to use their accumulated knowledge to help them select a bottle they will enjoy.
Sommeliers spend years learning about the finer points of terroir, winemaking, buying, and program management. All these areas are crucial to the trade of being a sommelier, but one of the most important parts of the job is applying all of that gathered knowledge to one instance of a sale on the restaurant floor.
Here are some strategies and ways top sommeliers in London employ to maximize wine sales at their restaurants, hotels, and bars. Here's what they have to say.
Erik Simonics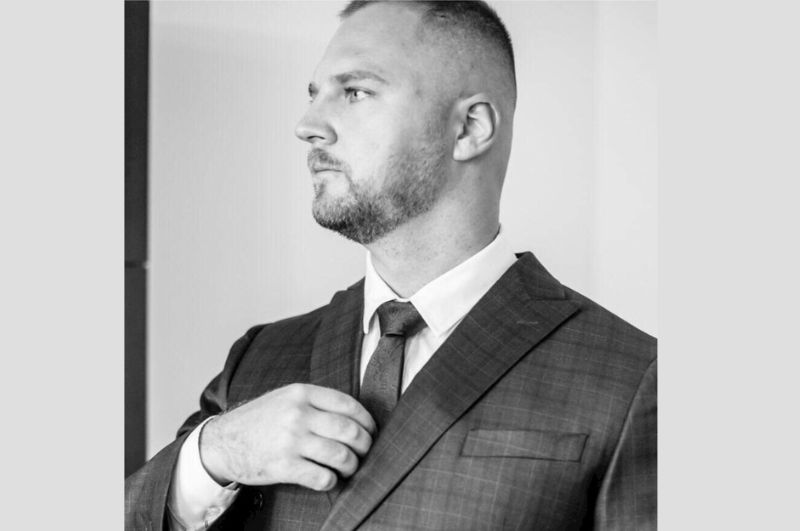 Image: Erik Simonics, Sommelier at The Birley Clubs
We hold monthly wine dinners to promote awareness of fine wines. We implemented fine wine collections (50x Vintages of Mouton, for example) to promote our fine wine selection further. We have a wide range of wines by glass by Coravin too. However, the best and most profitable method we use is investing heavily in our sommeliers. Whether by coaching each one of them or by providing them with all the tools to do their best.
Aurel Istrate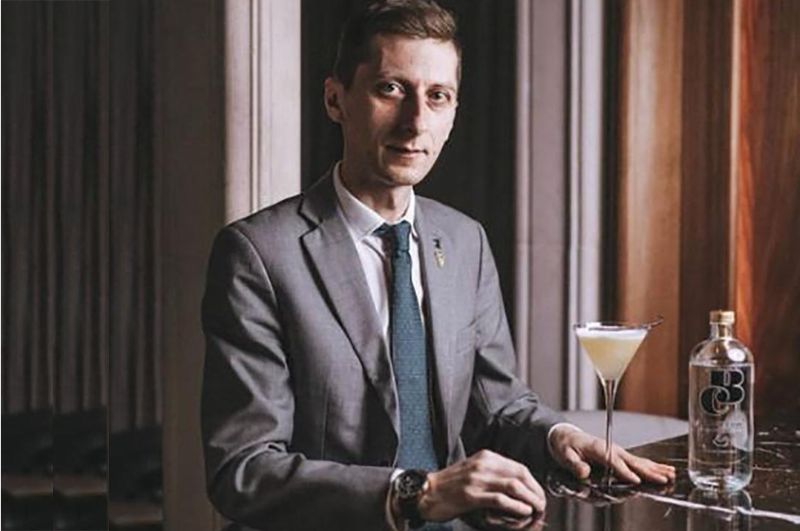 Image: Aurel Istrate, Cellar Master at The Connaught
Having customers return to the restaurant is the best way to maintain your sales, if not increase them. The customers are bringing customers, and I have found lots of people who came the first time to the restaurant through friends' recommendations. It's like a chain reaction.
Lucas Reynaud-Paligot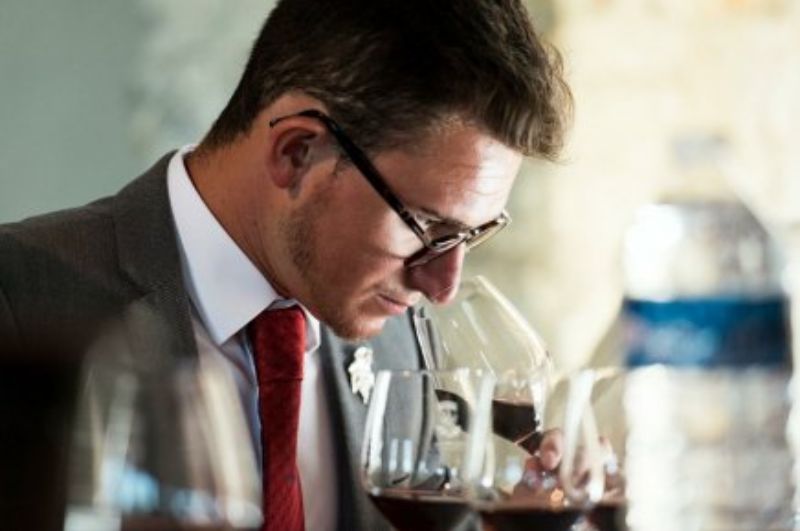 Image:Lucas Reynaud-Paligot, Sommelier at Hélène Darroze at the Connaught Hotel
So the director of wine likes to challenge us obviously; Growing sales it's also sharing knowledge and organizing trips.
We are currently doing an Armagnac competition, Using points to refer to the vintages or selling a small of 100ml to take away. Very nice way to challenge and push us.
Federica Zanghirella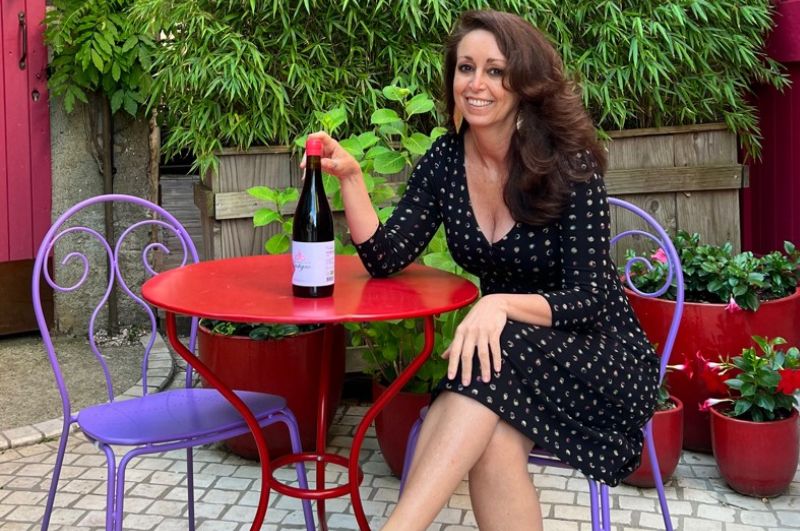 Image:Federica Zanghirella, Vice President at The UK Sommelier Association
I essentially teach my students techniques to improve sales, such as becoming trusted advisers to their customers by focusing on their preferences and not trying to upsell the most expensive wines on the list.
Pietro Gabriele Zona

Image:Pietro Gabriele Zona, Dinner By Heston Blumenthal at Mandarin Oriental Hyde Park
Something I recently discussed with a colleague that I didn't realize until I said it loud was the importance of pushing a trolley. The physical act of pushing it next to a table, both a glass of champagne and a digestive trolley, not only might convert into a sale, but most importantly, and here's the point I raised with him, will catch the eye of the tables nearby and on the way. As a matter of probabilities, this will be the final trigger for some guests, still deciding if they concede themselves a such glass or not.
For the same reason, it's essential to be sure to tick all the relevant boxes with a table, and I say appropriate because I believe that this activity should be carried out thoughtfully, remembering that not all of our guests are as keen as us about wine. No one chose us to feel uncomfortable due to a pushy sommelier or waiter, and their experience should be our priority, in any case. Bearing this in mind, some tables and guests will greatly enjoy the wine we sell them if we do so, and it's our job to detect these and, by ticking the boxes maximize our sales.
[[relatedPurchasesItems-38]]
Plus, put yourself in their shoes and imagine being there; did they order a bottle of white, yet one of the two main courses is a steak? They might not think about it or think about it without saying it. Still, if you approach them and suggest a single glass of red, tailored with the main course, and to leave the white on stand by or to be finished by the other guest, rarely will they feel pushed, and often, they will enjoy it and be thankful for your intervention.
And last but not least, I like to think that "If you don't sell it, no one can buy it", and to elaborate, this means that you shouldn't be afraid to have a couple of items on your wine list or bar, that to your sound excessive. Maybe when you price those and add them to your offer, you think you're aiming too high, but if it doesn't expire, I don't see why not go big sometimes. Especially since the spreading of Coravin machines, quite a game changer in this, the By The Glass offer can afford to display big bottles and digits and, always with balance, I don't see why not make the most out of it.
Anastasios Karakasis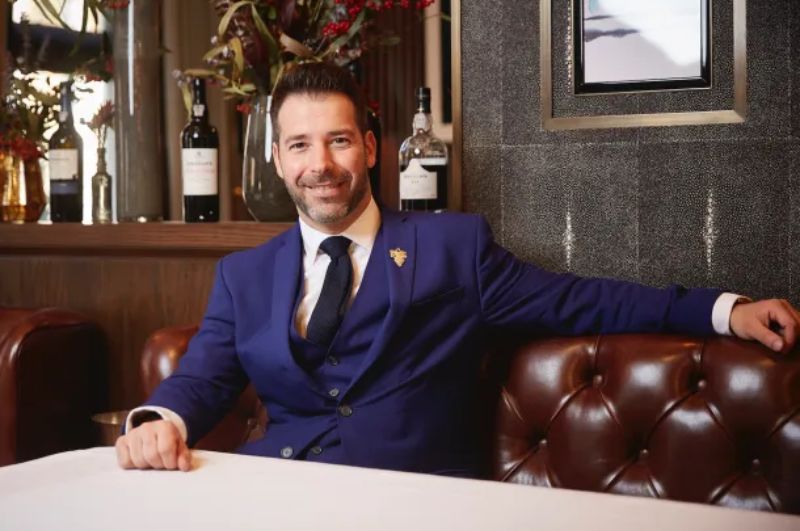 Image:Anastasios Karakasis, Sommelier at Marcus Wareing Restaurant
-Knowledge and approachable staff. The more you know better you can sell and up-sale your wines.
-Selling an aperitif. We are using a Champagne trolley and approaching the table presenting our range.
-Food and wine pairing. We always suggest making a food and wine pairing for our guests, allowing us to choose the wine for our guests.
-Half carafes and by the glass. We are giving the option to our guests to choose quite a few wines by the glass(an attractive selection) for our guests to taste as much as they can.
-Rare and iconic wines by the glass. Giving the opportunity to our guests to have by the glass a rare or iconic wine can always grow our wine sales.
-Always suggesting dessert wine and a digestive.
Vitor Silva

Image:Vitor Silva, Head Sommelier at Le Comptoir Robuchon
Having a good and solid by-the-glass offering. A versatile and diverse by-the-glass listing is very important. Also, by trying to play around with wine pairings, the guests can try different things is very important, in my opinion.
Philipp Reinstaller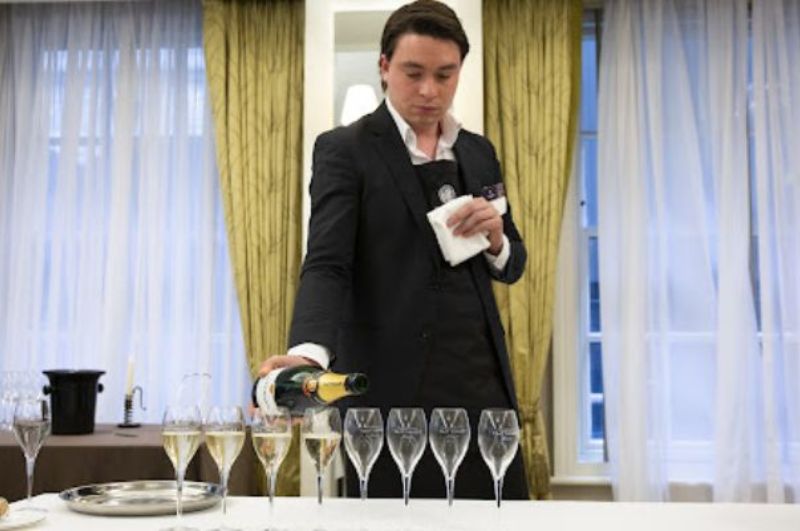 Image:Philipp Reinstaller, Head Sommelier at Trivet
The wine list features wines starting from £25 to a couple thousand per bottle, with GPs ranging roughly between 40% for the top wines up to 70%. I believe there is something for everyone on the list. Keeping the GP like this allows us to offer fantastic wines at fair prices.
Nicola Perrone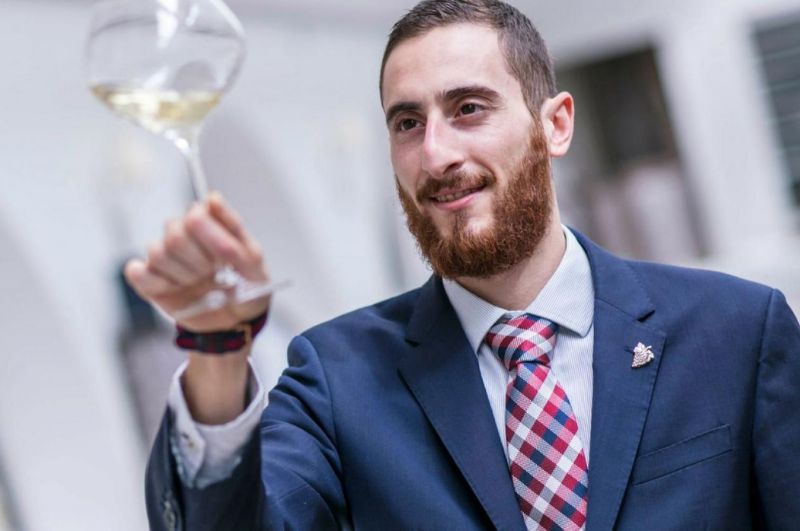 Image:Nicola Perrone, Head Sommelier at Zuma, Hong Kong
-The wine list must have the right balance between classics and "sommelier wines". Classic would include Sancerre, Pouilly Fume, New Zealand Sauvignon Blanc, Malbec, and Chablis – they usually account for the majority of the daily revenue because they are well known, and some guests prefer to drink safely. At the same time, it is important to have a selection for those guests who want to discover new and less known wines; otherwise, there is the risk of losing appeal to that audience.
-The wine list must cover every price point for every style of wine.
-Train the staff on wine knowledge and how to suggest to the guest without pushing them to spend more.
Elton Muço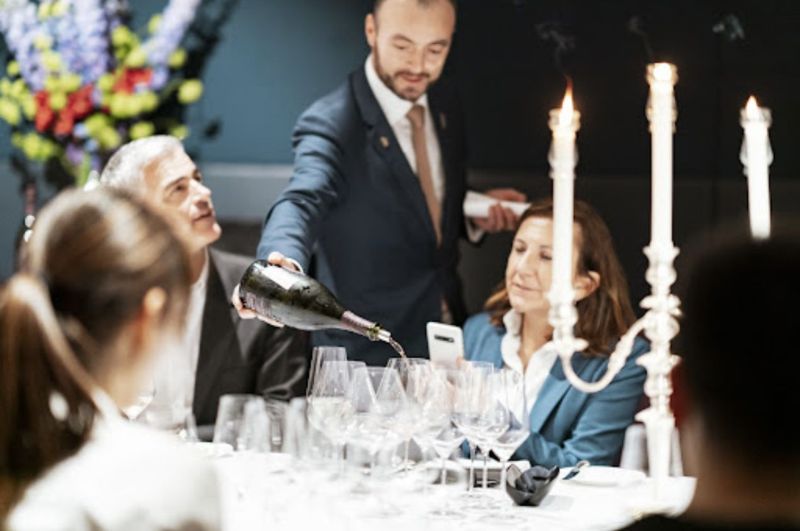 Image: Elton Muço, 67 Pall Mall
-Staff Training and proper training will increase wine revenue and customer satisfaction.
-Offering Options, a wider selection of wines by the bottle & by the glass on the list so the guests can choose according to their taste buds and pocket.
-Food and Wine matching offers options like sommelier selection (basic matching) or prestige selection ( fine wine matching)
-Wine of the day or wine of the week.
Lewis Allport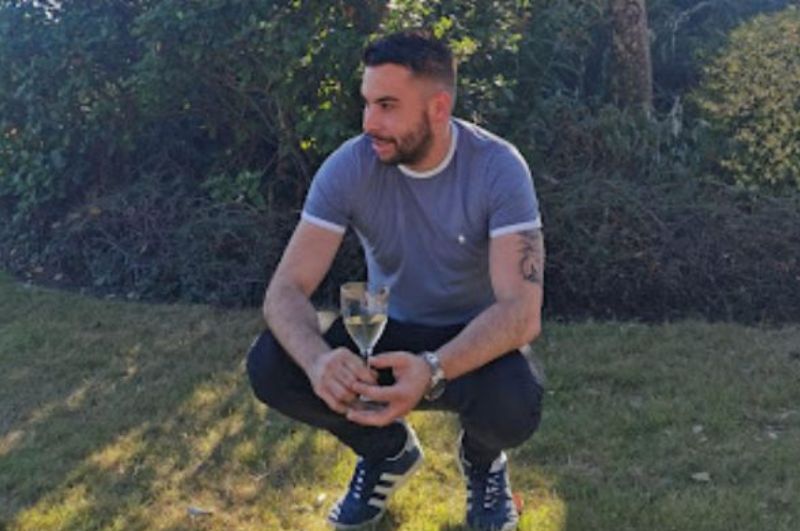 Image: Lewis Allport, Food & Beverage Manager and Sommelier at The Dolan Hotel Group
Introduce the full restaurant team to new wines and their flavor profiles, not just Somms, and make sure all the team gets to taste and think about the food. If your team can relate to the wines on the list and have an idea of the foods that go great with them, they will enjoy discussing these wines with the guests.
You can open a bottle during the briefing and get the team to taste together and share ideas. The skill increase in salesmanship will be well worth the cost of the bottle. In addition to this focus on education, even encouraging restaurant staff of all levels to undertake at least the WSET level 2. This will give them confidence, and this is half of the battle. Staff that is confident are staff that can upsell and increases revenue.
Giordano Ghiraldotti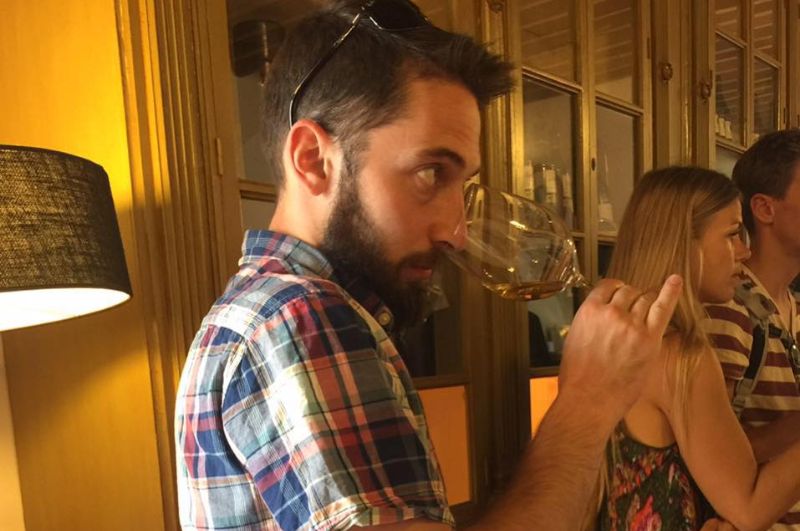 Image: Giordano Ghiraldotti, Assistant Restaurant Manager & Head Sommelier at The Hop and Vine
A decent turnover on the wine list would motivate the sommeliers to sell those bottles new on the list and keep the customers engaged and curious. I understand this practice would work better with regular customers, but there is growth in the long term. Being able to switch the sale of 2 glasses to a bottle, a bottle to a magnum.. also found staff competition and incentives work very well.
TAGS: