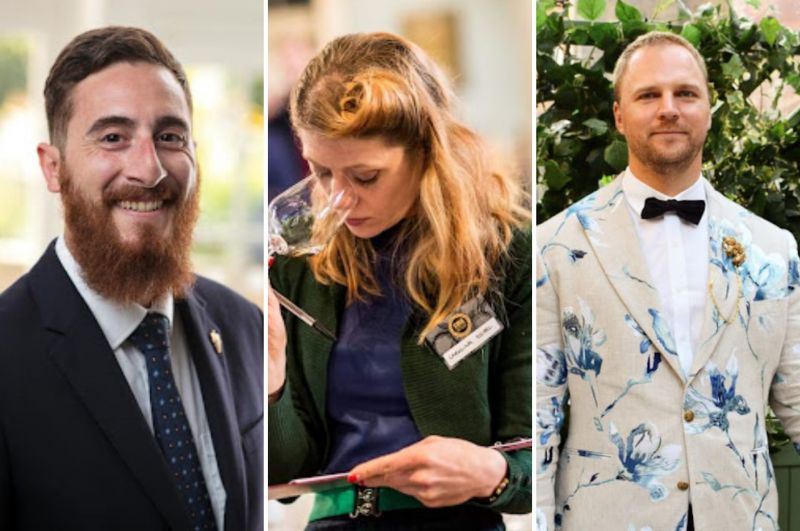 10/02/2023 Sommeliers possess the knowledge and expertise to spot good deals and have the solid associations needed to gain access to them.
Additionally, sommeliers have a special ability to spot and seize distributor specials, discounts, and close-outs. Inventory liquidations and steep reductions are frequently happening because businesses are likewise in severe need of cash flow.
[[relatedPurchasesItems-39]]
However, a sommelier's potential to increase income and profit doesn't end with the sale; for example, applying specialist wine expertise and innovative approach to to-go sales has been several restaurants' lifeline during the epidemic.
Here are some insights from top Sommeliers in London on using a few methods to grow profits in restaurants and bars.
Elton Muço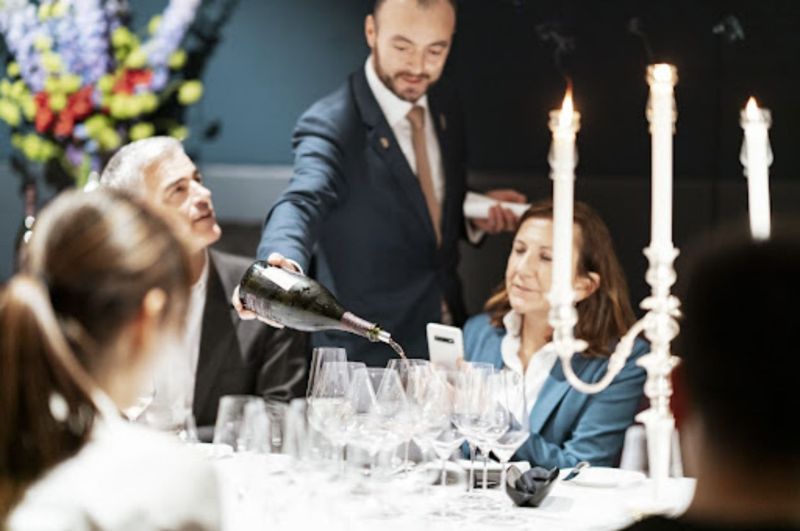 Image: Elton Muco, 67 Pall Mall
Positive upselling by communicating more with our guests. Creating more incentives for staff and having clear, well-defined goals.
Nicola Perrone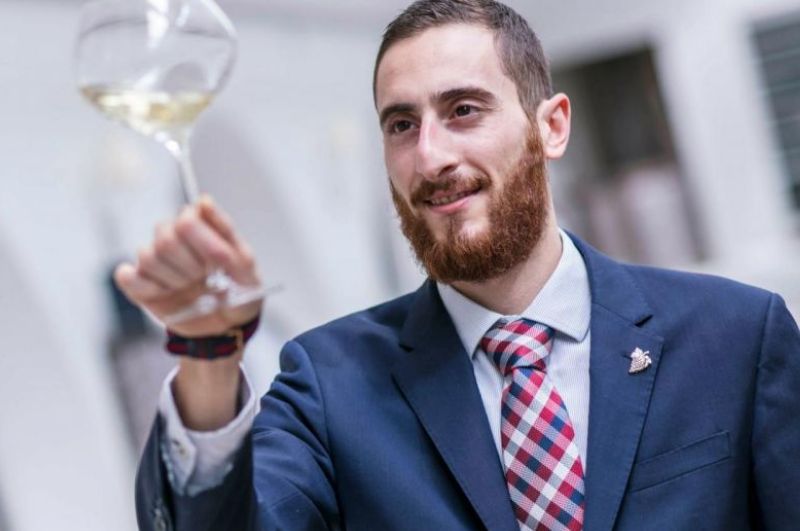 Image: Nicola Perrone, Head Sommelier at Zuma, Hong Kong
-Cost control, buying the item at the right price to make a good profit on it.
-Wastage control, especially on overpouring and wine by the glass not moving enough to be sold.
-Always try to get the best deal from suppliers based on volume.
Vitor Silva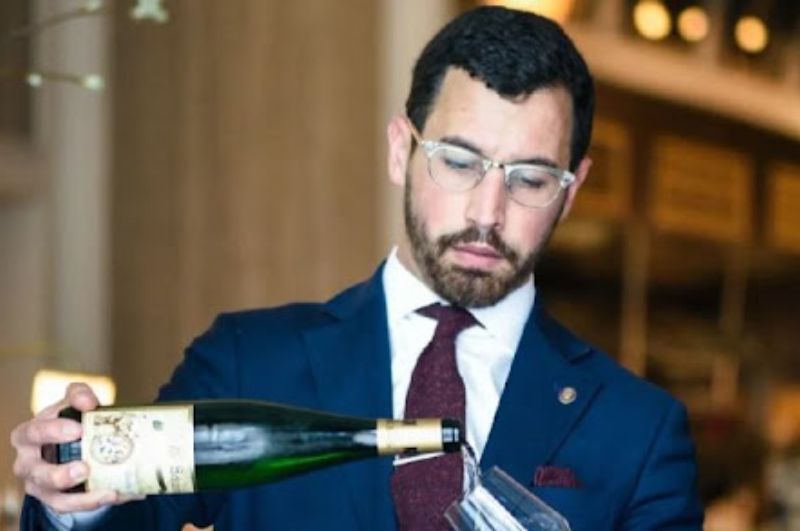 Image: Vitor Silva, Head Sommelier at Le Comptoir Robuchon
Like with any business, you always have to be on the lookout for new relationships you can build upon and continuously ensure that you are negotiating to get your wines at the best possible price points. Marketing, Supplier relationships, Branding, restaurant management, and wine experiences all have to complement each other strategically to ensure continued healthy growth in profits in any restaurant. Lastly, staff has to be trained appropriately and thoroughly to have the skill and confidence to match the right bottles with the right customers.
Lukas Merta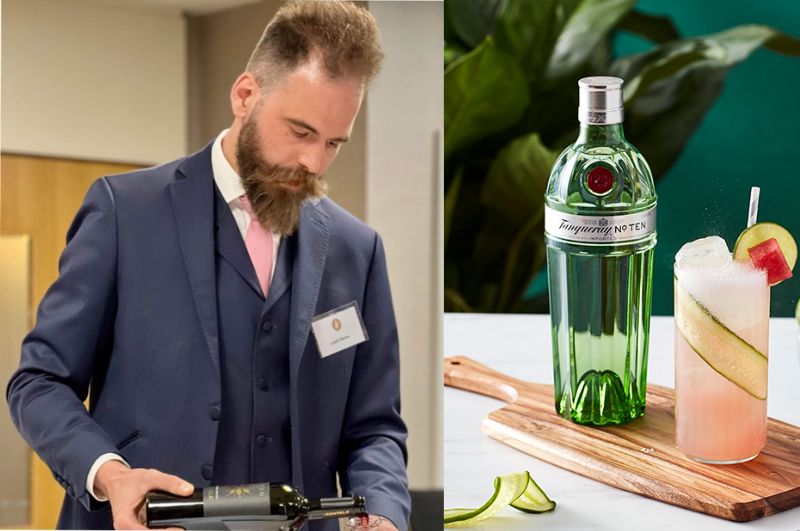 Images: Lukas Merta, Assistant Head Sommelier at the Grill in Connaught hotel
Psychologically targeted questions - works very well on the aperitif. Attention to small things that make a profit, such as - tea, coffee, and water!!! I think that most places would make more profit just with lots of attention on the table, such as topping up, offering beverages, small snacks, etc. Offering dessert wine while taking dessert orders works well, too (timing is important) - most likely, people will go for it. So many small things that make a difference. But understandably, I am not going to give away all my tricks.
Lewis Allport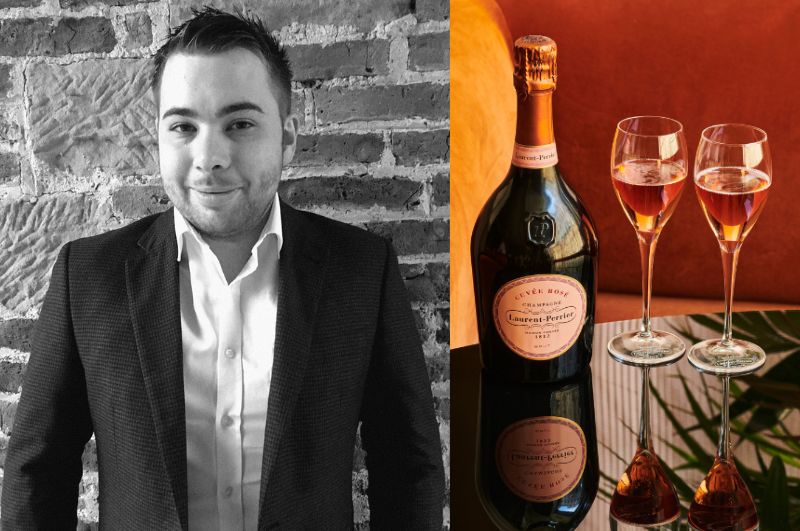 Images: Lewis Allport, Sommelier at Dolan Hotel Group
I focus on the structure of the list itself and the By the glass offering. For example, ensure your entry-level wine is not an atypical varietal popular on the market, i.e. Sauvignon Blanc because it then stands to reason that you sell this wine the most. Instead, focus on a blend such as a Columbard/Ugni blanc and build the more consumer-friendly styles at a slightly higher price point that also reflects their quality. Also, price effectively, it is much better to operate on a cash margin system for many mid-high range wines, yes, you might make slightly less per bottle, but ultimately you will sell more wine. It makes no sense to buy a bottle of Barolo only to try and sell it 75 percent GP, it will simply sit on the shelf. It is also great to introduce a wine flight; this can improve the guest experience and lead to higher sales volume.
Anastasios Karakasis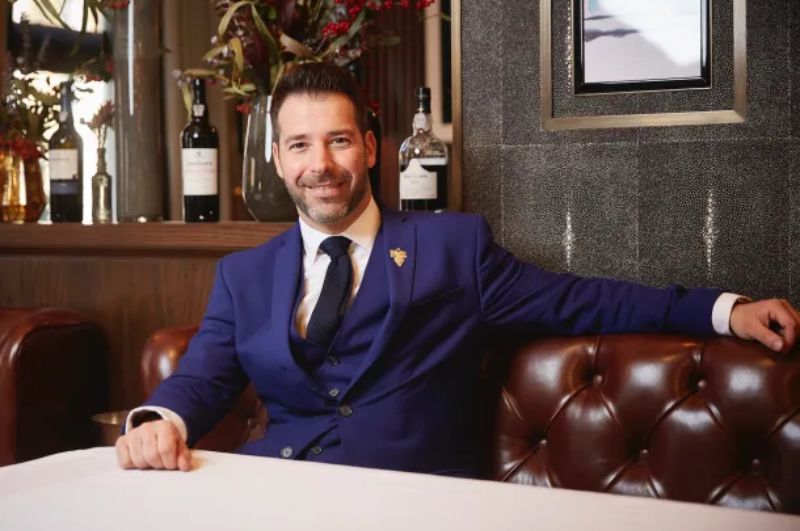 Images: Anastasios Karakasis, Sommelier at Marcus Wareing Restaurant
-Having a good relationship with your suppliers is very important. Trying to keep them happy with sales and suppliers keep me happy with discounts and good prices.
-Trying to minimize the wastage of wines by the glass.
-Wines we used for tastings and training sell them as a wine of the day by the glass.
Giordano Ghiraldotti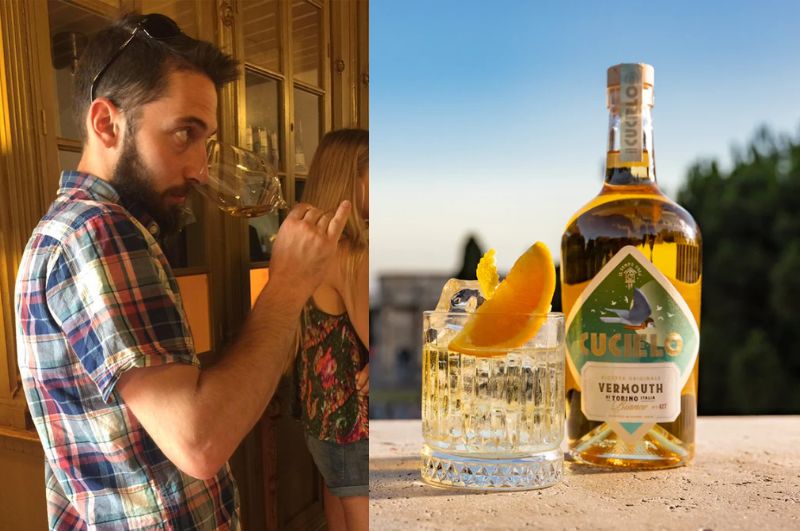 Images: Giordano Ghiraldotti, Assistant Restaurant Manager & Head Sommelier at The Hop and Vine
Most businesses do average in the weekend but struggle in the beginning/midweek; bundle offers or discounts on those days would help the profit luring people in the premises otherwise empty. Given the right circumstances, these kinds of offers can become a regular thing for some people who might not be able to afford a full-price experience, especially nowadays.
Erick Simonics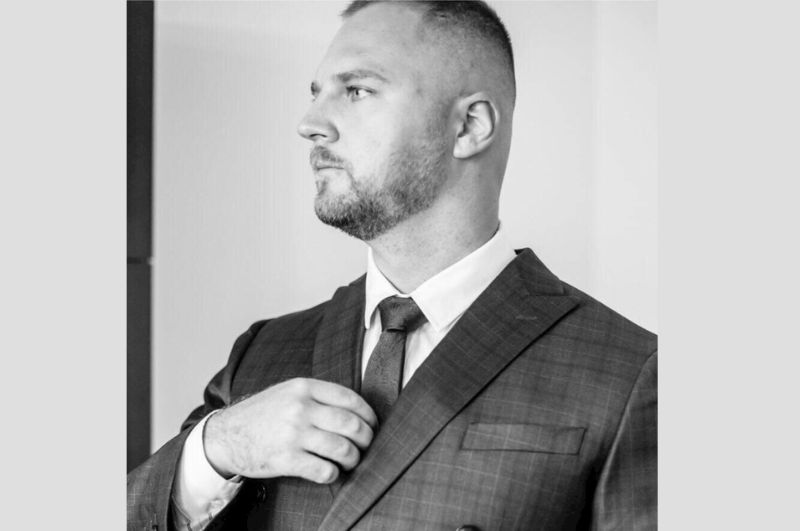 Images: Erik Simonics, Sommelier at The Birley Clubs
It starts with negotiating the best wines, cost, and availability with our suppliers. We also implemented a few practices to keep the cost of sales down with a focus on reducing wastages, whether by avoiding the Champagne going flat or by recommending the wrong wine to our members.
Pietro Gabriele Zona
-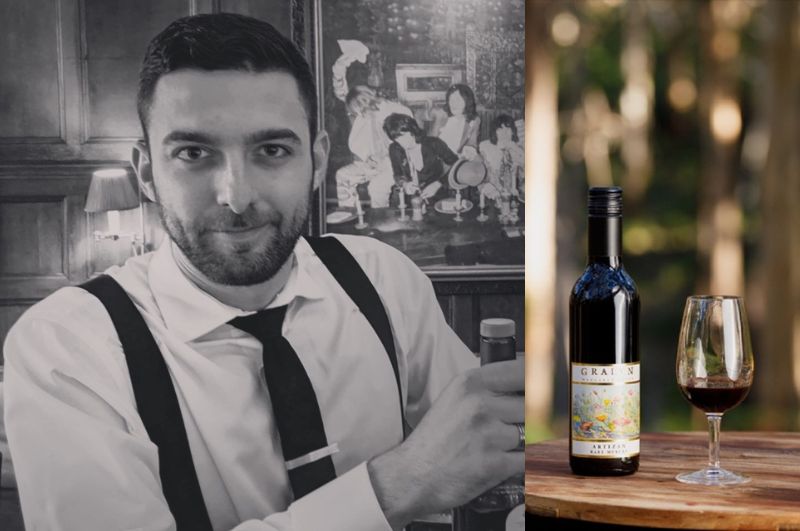 Images: Pietro Gabriele Zona, Dinner By Heston Blumenthal at Mandarin Oriental Hyde Park
Most of the profits usually come from the "everyday" wines and the by-the-glass selection, so the public must think out and appreciate these offers well. This includes, of course, eventual pairings offered with tasting menus. Another aspect is to stay in line with the market prices; sometimes bottles aren't correctly priced due to a long time in the cellar (very expensive ones more easily), and when bought, they are sold for a price that was calculated a few years earlier. This is very rarely good for a restaurant. Finally, we forget that even a guest who doesn't drink wine can enjoy a full range of add-ons to his meal. Cocktails or mocktails, teas and coffees, beers, and softs usually have only to be suggested to be welcomed.
Lorenzo Beltrame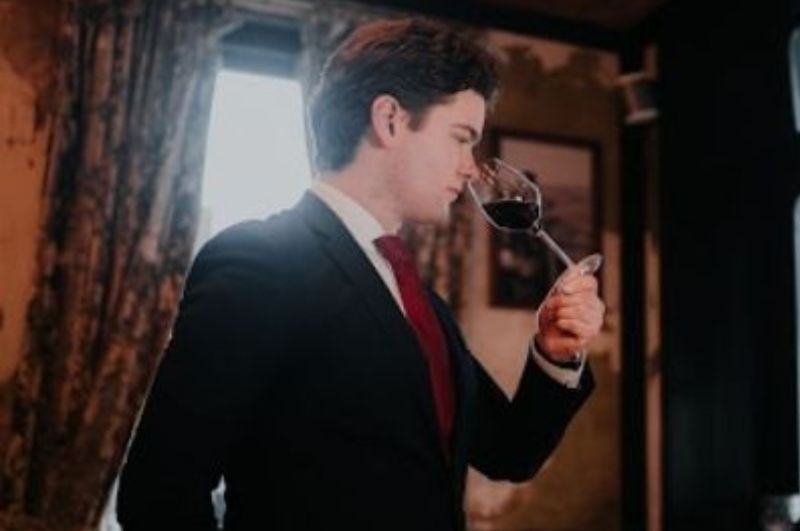 Images: Lorenzo Beltrame, Head Sommelier at Santo Mare Restaurant, London
Effective ways to grow profit are to reduce wastage and refine the guest experience:
-I prefer a customer to come back ten times, rather than only 1 or 2 times. In the long run, the guest will have eventually spent more than with a single visit.
-About the wastage, I would avoid too many choices in a by-the-glass section unless without specific technologies.
Carolina Seibel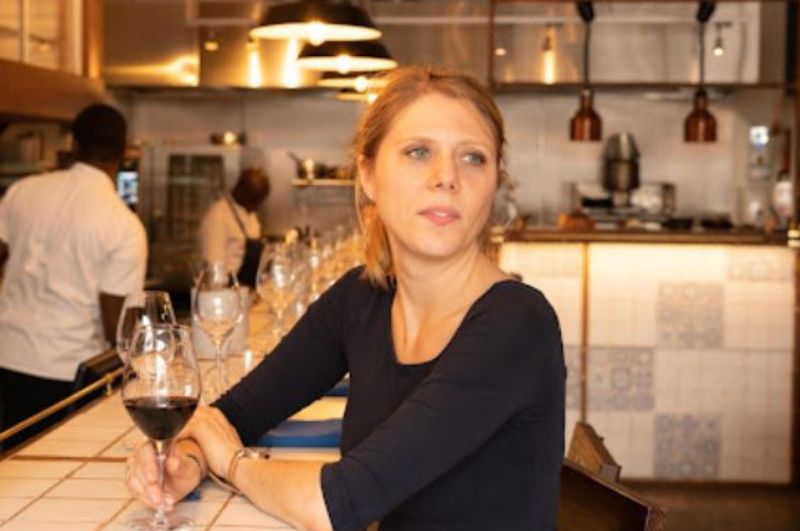 Images: Carolina Seibel, Head Sommelier at Scully St James's
Supplier relationships are very important, and again, looking at the small things. Now more than ever, keeping an eye on the price development between vintages is key. And it is not all about wine. The non-alcoholic offering has to be on par with the wine selection as many more people choose not to drink or not always drink.
Sommeliers increase average bottle sale prices by 10 to 20 percent or upsell guests from a glass to a bottle to generate additional revenue for restaurants. The sommelier has a considerably wider potential range of sales influence due to the sheer price range of bottles for a robust wine program—hundreds or thousands of dollars, as opposed to the entrée menu, where the range maybe $10 to $30. Even while the typical customer is unlikely to choose the $1,000 bottle of grand cru Burgundy, with the help of a sommelier, it is possible.
Article by Aakriti Rawat, Beverage Trade Network
TAGS: