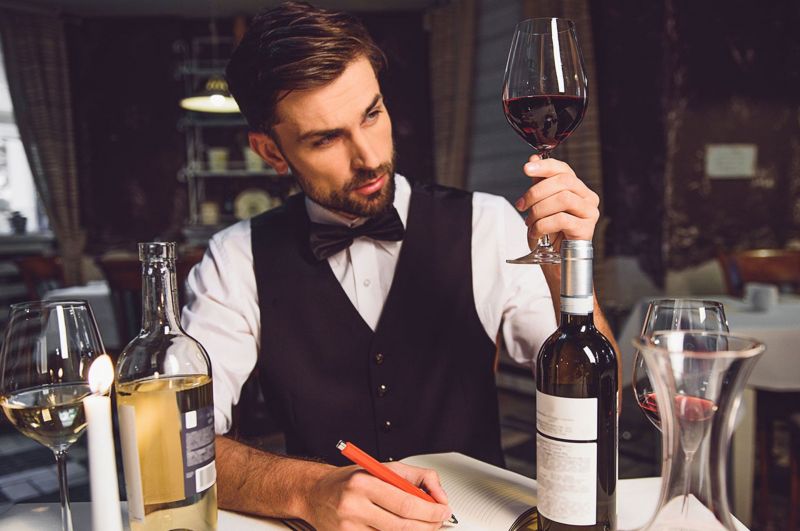 21/11/2023 Let's hear from our top Sommeliers on what factors they consider and find important before taking a new brand into their restaurants. 
Sommeliers know how wine brands can enable them to achieve their underlying financial and performance goals because restaurant wine programs ultimately need to be profitable. Perhaps the most frequent reason sommeliers choose a new brand to work with is because they have a specific wine portfolio gap to fill. Wine brands could play a significant role in the entire wine program if they can fill that gap.
Lukas Merta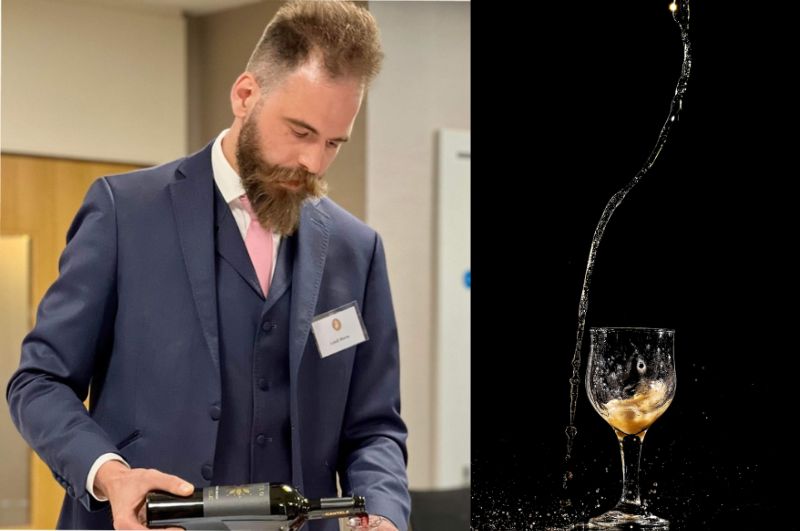 Lukas Merta, Assistant Head Sommelier at the Grill in Connaught hotel
I look at all aspects. But mainly, how does it fit the already established wine selection? I want to ensure that price points will be gradual and no big gaps - without sacrificing the quality of the product. It is extremely important to me that if I sell a bottle of wine (let's say) for 50 pounds - I would enjoy it too. So eventually, creating a wine list, where the richest man and couple that saved the money all over the year to come to the restaurant will enjoy the wine fully.
I look at the styles of wine - bringing different styles, vintages, and less-known/very well-known wines/producers. That gives me an opportunity to use these wines for comparison, blind tasting, discovery, and all the beautiful things that my customer enjoys. In a certain way, the wine list is the canvas I can paint on to bring experience to the guest, the opportunity to learn something new or understand aspects of the wine they cannot grasp. My customers often send me emails and messages and want to discover the wine list in a very playful way. Recently, our regular customer contacted me, and he wanted me to compare the wines as they enjoyed the experience last visit. Lady at the table mentioned that Pinot Noir and Nebbiolo have some things in common, and I agreed. So we compared high-end Burgundy next to high-end Barolo. A first, I gave them the wine blind (let them be guided by senses only). Later on, we uncovered wines and started to talk about them. Wines were famous and expensive, and I don't want to mention them, but let me tell you that in both cases, it was an excellent vintage, location, and producer (so it is true, ultimate comparison).
[[relatedPurchasesItems-38]]
Nevertheless, this is a vast subject, and various things will influence it, such as the concept or philosophy of the place, the targeted market within the area, etc. There are so many aspects to look at. I will give you an example:
As for the current place (The Connaught Grill), I have suggested looking at how British people influenced the wine market in the past and styling the wine list towards it. I found a very old wine list in the main cellar ( late 19th century/beginning of 20th century) and wanted to use it as a reference. I wanted to focus on champagne (it was British people that required taste for the wine with CO2 and helped with coal-fired glass to produce bottles that were able to withstand the pressure), Riesling (dubbed as Hock in the 19th century, that was coming from the areas mainly around Rhine river, requesting high prices and very valued in the past; instead of location we would do a category of Hock) - traditional wineries and labels and wines in various styles of production. Port wine with pralines styled towards to their style (each praline would highlight the character of port), Burgundy wines (nothing to say really), and Bordeaux (also pick the ones blended with Syrah and declassified, a reflection of dodgy past - these wines were apparently really great; wines from Bordeaux would be under Claret).
In this case, the philosophy already suggests certain brands to apply, such as Riesling with traditional labels from historically important wineries. That would be a "Heritage" part. The "Contemporary" part would focus on wines shaping the market now, small hidden gems all around, and supporting styles that might shape the future. Styling the wine list like this would give us many opportunities to work within (such as Semillon from Hunter valley in the contemporary part) and sell the concept as a whole. Unfortunately, it never went through. Well, if you reading this article, feel free to use it. I would love to see the final concept of this somewhere. Fatty and rich British food works so well with these wines.
Anastasios Karakasis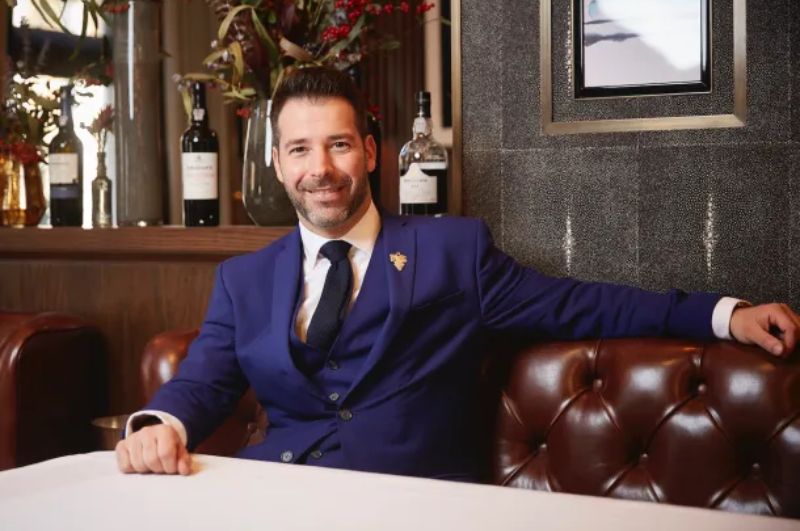 Anastasios Karakasis, Sommelier at Marcus Wareing Restaurant
First of all, the quality of the brand. The history and the people behind it.
After if it fits my restaurant as a brand. Then how it is related to the restaurant's cuisine and flavors and, of course, if it will suit my guests and the style of the restaurant's clientele. In the end, I'll look for the cost price and the profit the restaurant will have from the brand.
Lucas Reynaud-Paligot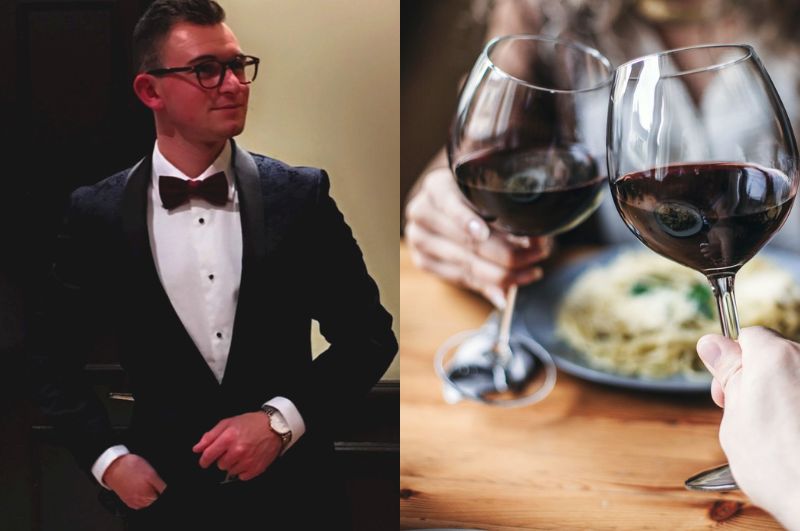 Lucas Reynaud-Paligot, Sommelier at Hélène Darroze at the Connaught Hotel
I believe what is important it's the history, the legacy of the estate. The possibility of having back vintages is one of the best ways to understand the philosophy of the winemaker and family.
Aurel Istrate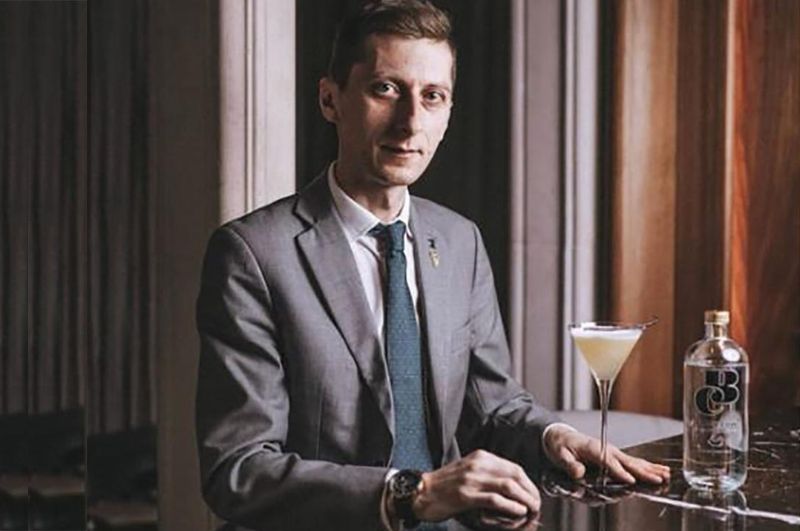 Aurel Istrate, Cellar Master at The Connaught
Passion is what drives us forward, and based on my personal experience, everyone deserves at least one chance to show what they are made of. I am in discussion with many brands every week, and I always am happy to taste their product and listen to their story every time.
Giordano Ghiraldotti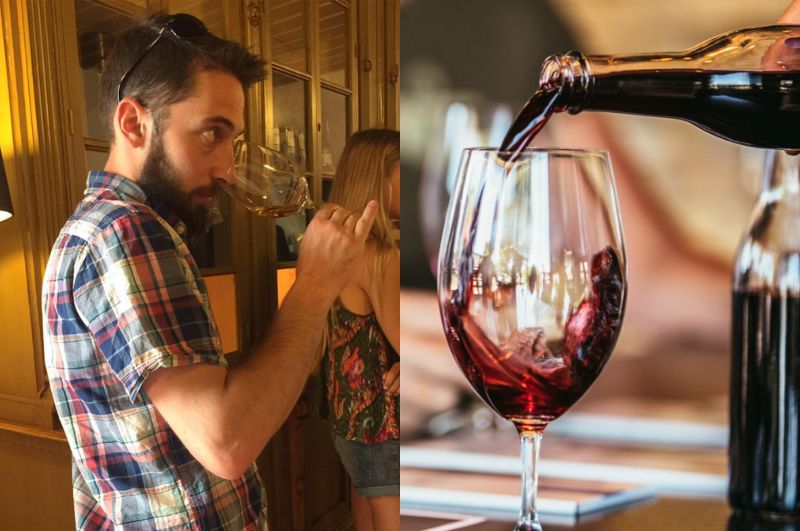 Giordano Ghiraldotti, Assistant Restaurant Manager & Head Sommelier at The Hop and Vine
Quality is paramount. Even the so-called entry-level wine must be of outstanding quality to go on the shelves. Also, it needs to fit into a bigger picture. The List. I like traditional wines, but it is important that they reflect the style and character of the restaurant where they are listed. For example, I would list organic and biodynamic wines if it's a low-emission/waste restaurant. Last thing, all those wines need to sell.
Pietro Gabriele Zona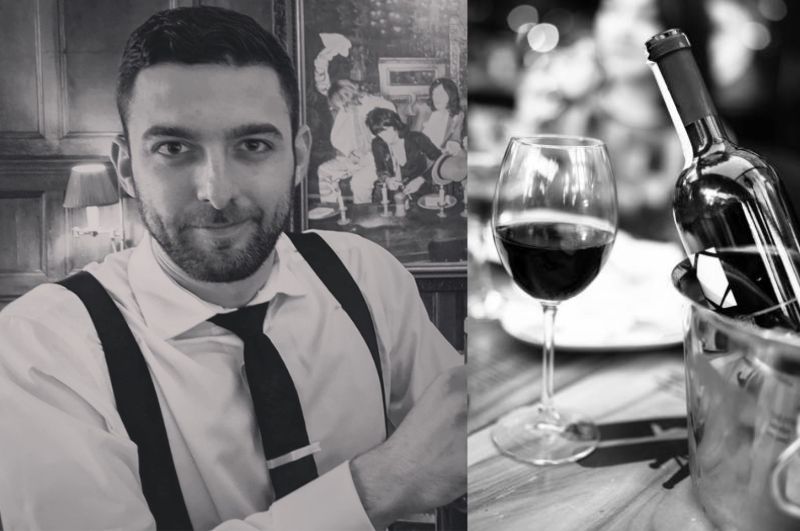 Pietro Gabriele Zona, Dinner By Heston Blumenthal at Mandarin Oriental Hyde Park
Following your heart is a noble feeling but can be dangerous if not balanced; when making such a decision, the bottom line question has to be, "Does my wine list need this ?" And the answer needs to be sincere, forgetting about personal taste, preferences, and experiences. If a wine is delicious but has no point in terms of placement in the wine program, it's better to stick with the original plan rather than bend it to your feelings. Once the decision is positive, and the product is included, constant availability is an important aspect. A limited quantity of certain labels is understandable, but to work at best, it can't be the standard.
Lewis Allport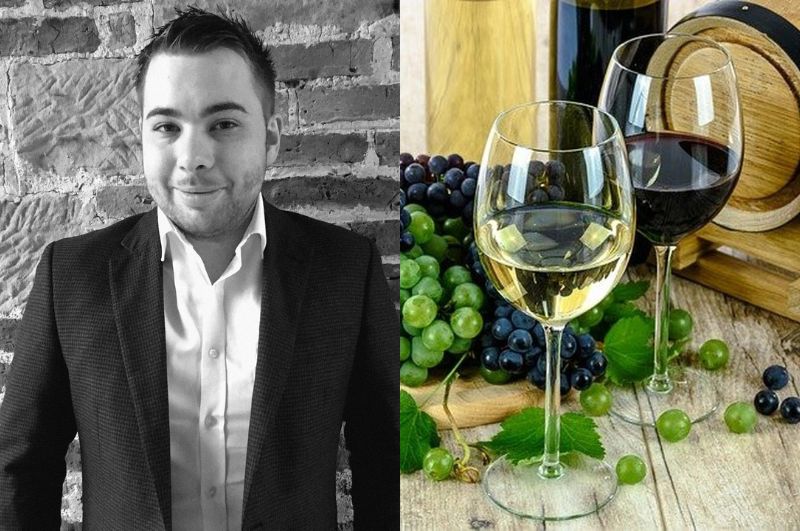 Lewis Allport, Sommelier at Dolan Hotel Group
First and foremost, the actual quality of the product; for example, I have no interest in stocking a new Gin just because it happens to be local, but it still needs to be a product that we can be proud of. After that, the product's provenance, its impact on the environment, the ethos, and the story.
Erik Simonics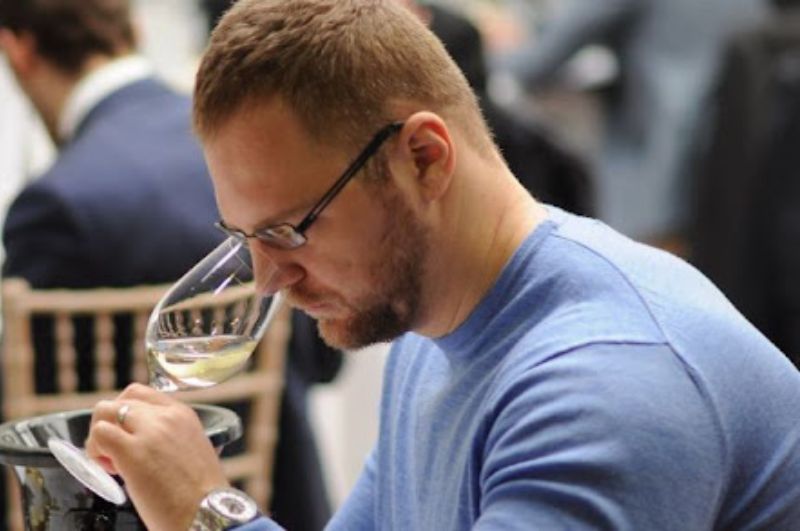 Erik Simonics, Sommelier at The Birley Clubs
There are millions of brands on the market, literally. It needs to shine through. It needs to tell me how they are different compared to other brands, but most importantly, why I should care about them. Furthermore, the history, production, appearance, market trend, cost, demand, and members' expectations are all key factors in decision-making.
Elton Muço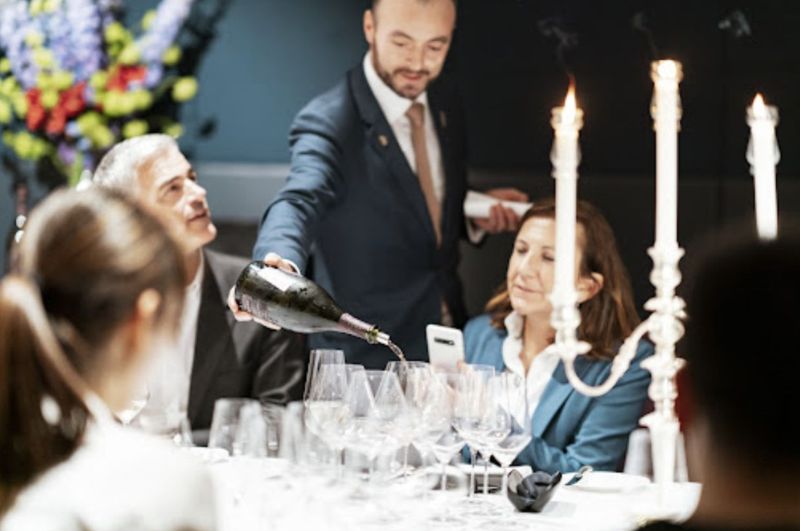 Elton Muço, 67 Pall Mall
I think there are various factors that guide me in the final decision but to point out a few of them: The first thing I look at in a new brand is the QUALITY of the wine or beverage. Second, Does it fit or match well with the food menu of my restaurant?
-Is it inside my budget?
-What value this brand will generate for my restaurant?
-All this information should become useful to create a complete Winelist with different options for different types of guests.
Vitor Silva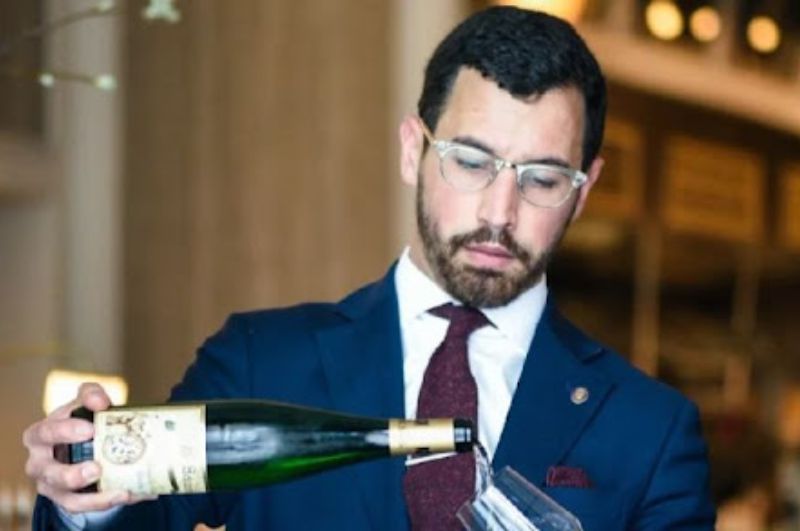 Vitor Silva, Head Sommelier at Le Comptoir Robuchon
Firstly, Good value for money. In addition to ensuring that the brand fills a gap on the list and the experience, we are trying to offer our guests. For example, this could be a region less expressed on the wine list.
It is feasible to create a strong selling proposal to guarantee that your wine brand is picked by having a broad view of the factors that affect sommeliers' choice of wine brands. To know more about how you can highlight and bring your brand more presentably in front of top sommeliers, check out this article by Sommelier Choice Awards on " What Are Sommeliers Really Looking For When They Select New Brands?"
Header Image Source: Idlewines
TAGS: