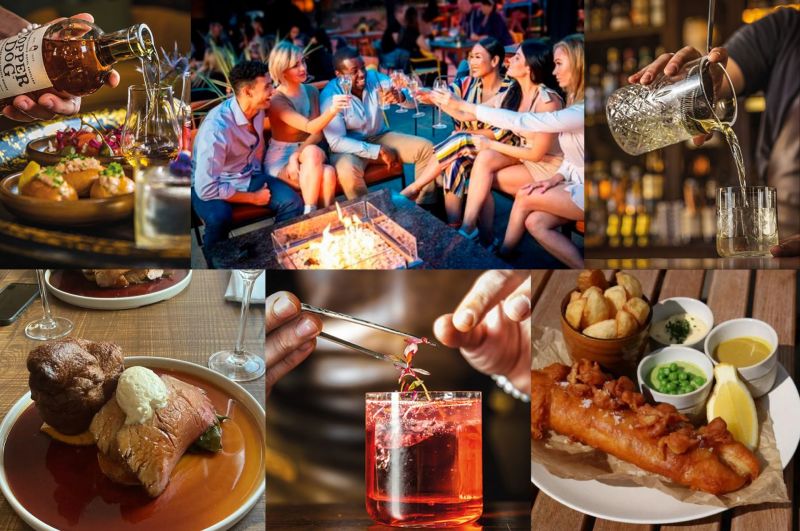 08/06/2023 London's ever-evolving bar scene is proving itself as resilient as ever.
With a clutch of recent openings adding to the huge range on offer to the capital's drinkers. Here are some of the latest:
Emmanuelle
The brainchild of Yuma Hashemi who runs renowned Persian restaurant The Drunken Butler, this Clerkenwell wine bar offers a range of wines from small-scale organic and natural winemakers, alongside plates of Persian and French style charcuterie such as noon -panir-sabzi (bread, cheese and herbs), and aubergine, cucumber and rose flatbreads. The bar, opposite Hashemi's restaurant on Rosebery Avenue, seats around 20 people and is being positioned as the sitting room of the flagship restaurant. As well as operating as a wine bar and pre and post-restaurant hangout, Emmanuelle will host specialist tastings, masterclasses and producer talks throughout the year.
Location: 51 Rosebery Ave, London
Website: Emmanuelle Wine Bar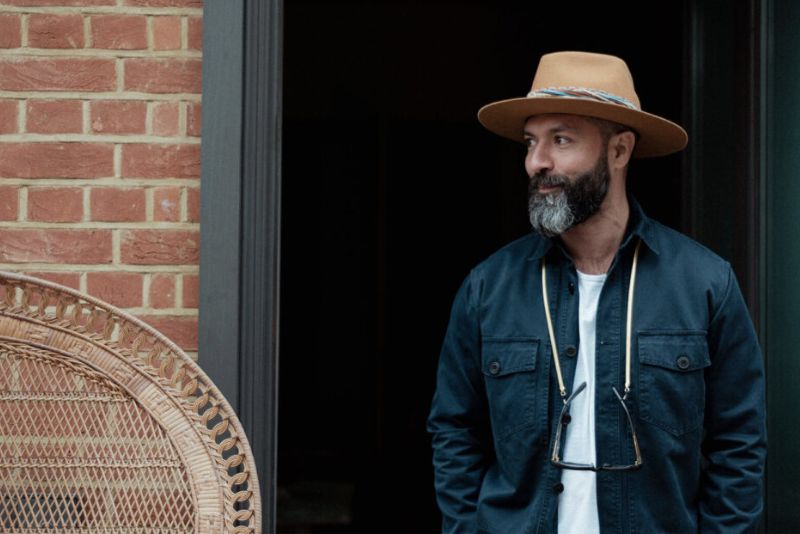 3'6 at Fortnum & Mason
This relaunched bar on the third floor of Fortnum and Mason is the result of a collaboration with French architect Arthur Mamou-Mani to create not only a bar but also an exhibition and co-working space in London's Piccadilly. It offers a luxurious lounge area for shoppers to relax, with a menu that enables them to create their very own bespoke cocktails. The name, Three and Six, is a historical reference to the cost of hiring Fortums to host a cocktail party at a guest's home and is set on the store's third floor. While visitors enjoy their drinks they can also admire the art on the walls, with a host of international artists being lined up for exhibitions over the coming months.
Location: 3rd Floor, Fortnum & Mason, Piccadilly
Website: Fortnum And Mason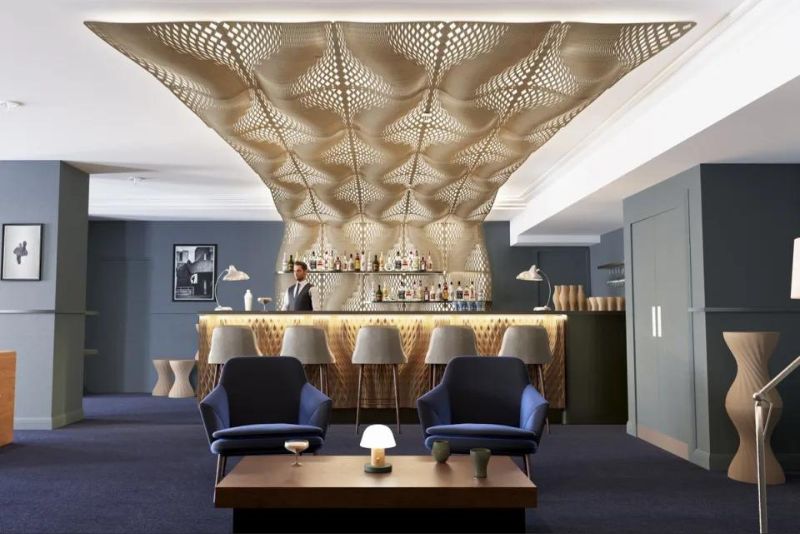 The Apollo Arms
Clapham Common's latest watering hole comes from the same stable as the people behind The Hunter's Moon and Ganymede, and will not only offer a range of rotating guest ales and cocktails but is also set to be a gastronomic destination in its own right. With cosy interiors, and a large beer garden, The Apollo Arms claims to bring a taste of the country to the city, offering a daily changing menu overseen by Oliver Marlowe (the pub's Owner and Chef Director) and head chef David Halewood (previously of The Coach in Clerkenwell) and will showcase high-quality British ingredients. Expect a selection of familiar favourites alongside bolder dishes, including the likes of tuna sashimi with whipped avocado, Fowley mussels with 'nduja and cider sauce, leeks, fennel and Morteau sausage and braised feather blade with truffle mayo and triple-cooked truffle & parmesan chips.
Location: 13 - 19 Clapham Old Town, SW4 OJT
Website: Apollo Arms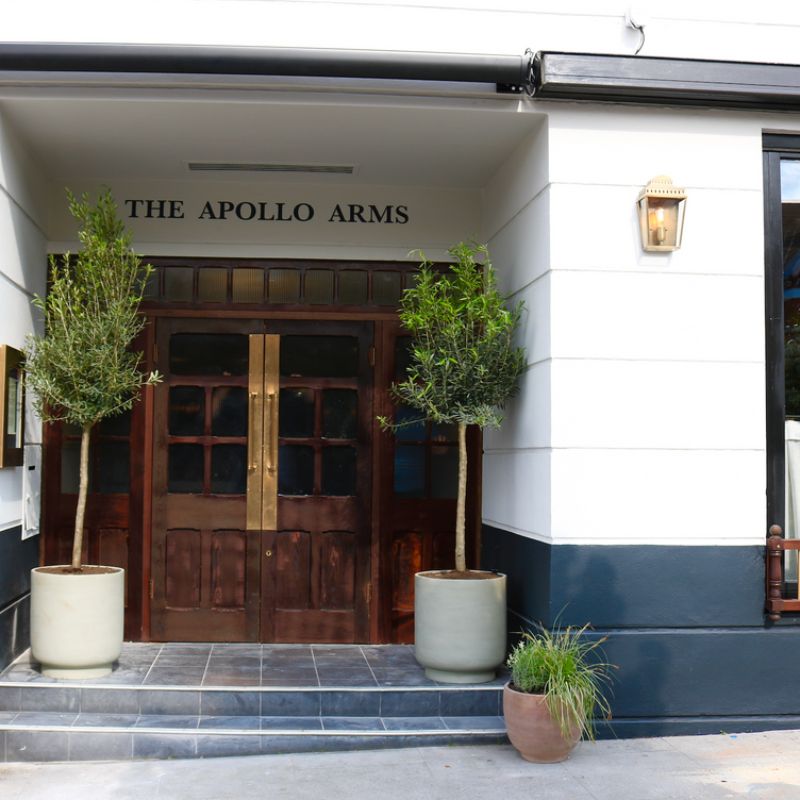 Spey Bar
If Sean Connery's Bond were alive and well today, the Spey Bar from the same people behind the Craigellachie Hotel in Scotland would undoubtedly be his hangout of choice. Housed in Browns, a Grade II listed brasserie in Covent Garden complete with swish Art Deco interiors, it offers over 100 whiskies, and a wide selection of swanky cocktails, including all the classics and a great choice of Scottish ales to boot. Mr Bond would definitely approve.
Location: 82-84 St Martins Lane, London, WC2
Website: Spey Covent Garden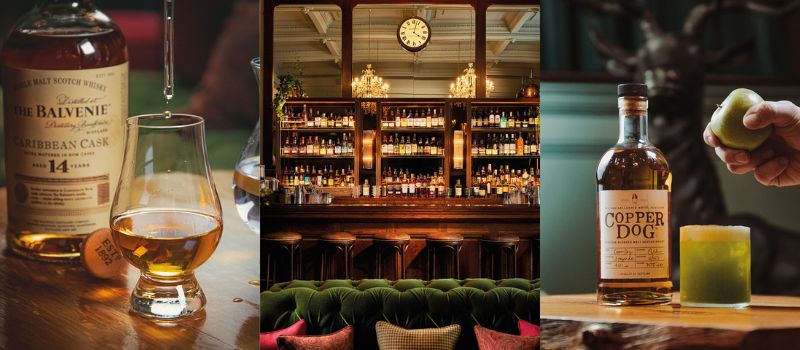 Paradise, Soho
This contemporary Sri Lankan restaurant, all brutalist concrete pared-back interiors, transforms after dark into a bar post-10 pm, serving up limited edition spirits, craft rums, and drinks made from kitchen leftovers. Head barman Erin Mulkerrin-English curates an ingredient-driven cocktail and infusions list, while a short, ever-evolving list of natural wines, offers a selection of low-intervention wines which still show a sense of terroir.
Location: 61 Rupert St, Soho, London W1D 7PW
Website: Paradise Soho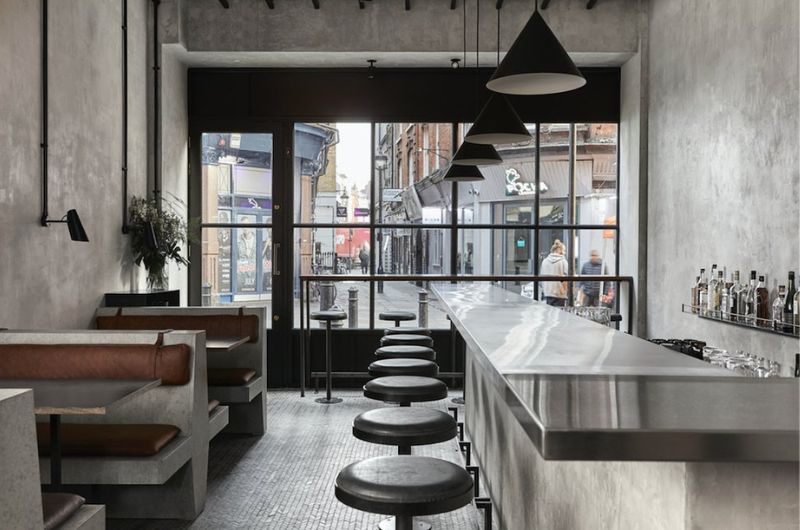 Giaccos
The restaurateur-financier duo team behind Giacco's have a crowd-pleasing range of Notting Hill pizzerias, coffee roasteries, and cafes to their name—and their newest spot is a trendy 20-cover Italian wine bar in Highbury. Expect low-intervention wines, fresh pasta, small-batch gelato, and excellent floral arrangements. They also promise guest chef pop-ups.
Location: 176 Blackstock Road, London, N5 1HA
Website: Giaccos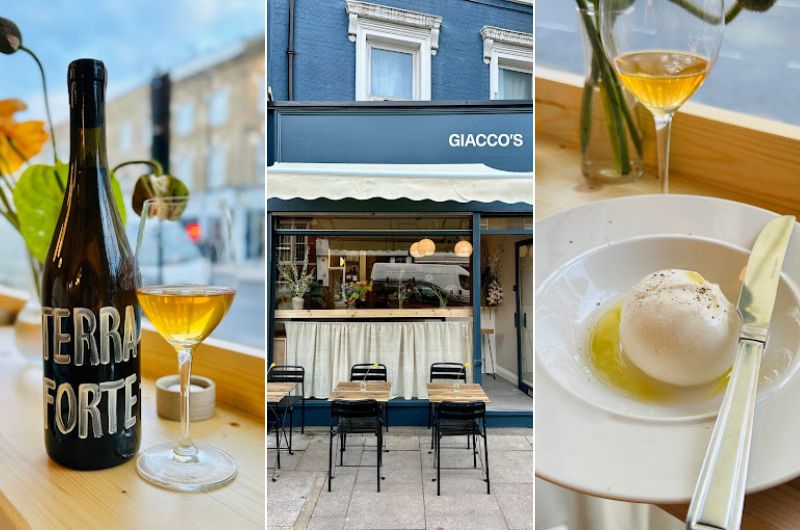 Joyau
Tucked away under the railway arches in Forest Hill you will find Joyau, a little wine bar squeezed in between Wild Goose Bakery and the Pretty Decent Beer Co. With inspiration coming from rural France, the bar serves up small plates of delicacies such as duck and pork rillettes, as well as lots of natural and organic wine.
Location: 353 Winchelsea Road, London, E7OAQ
Website: Joyau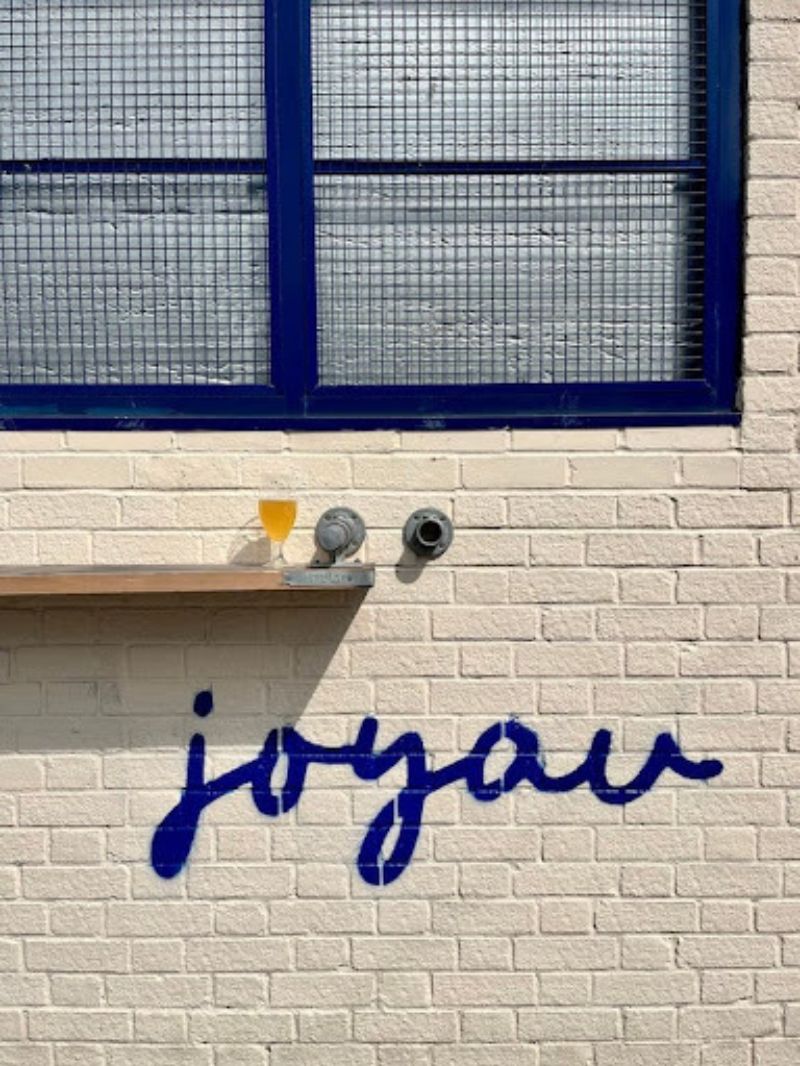 These Days
A small, relaxed aperitif bar in an old archway on Bermondsey's beer mile just around the corner from Maltby Street market that is attempting to prove there's more to aperitif than the ubiquitous Aperol spritz. Using organic wine and real fruit, their menu offers drinkers what it dubs "progressive spritzes" and bar snacks made using produce from Neals's Bard Dairy and St John Bakery. Oli Man is the brains behind the operation, and he's aiming to offer a modern twist to classic spritzes such as a Venetian, which comprises peach, organic wine and soda, and the Sundown, blood orange, organic wine and soda.
Location: 100 Druid Street, London, SW1 2AN
Website: These Days Drinks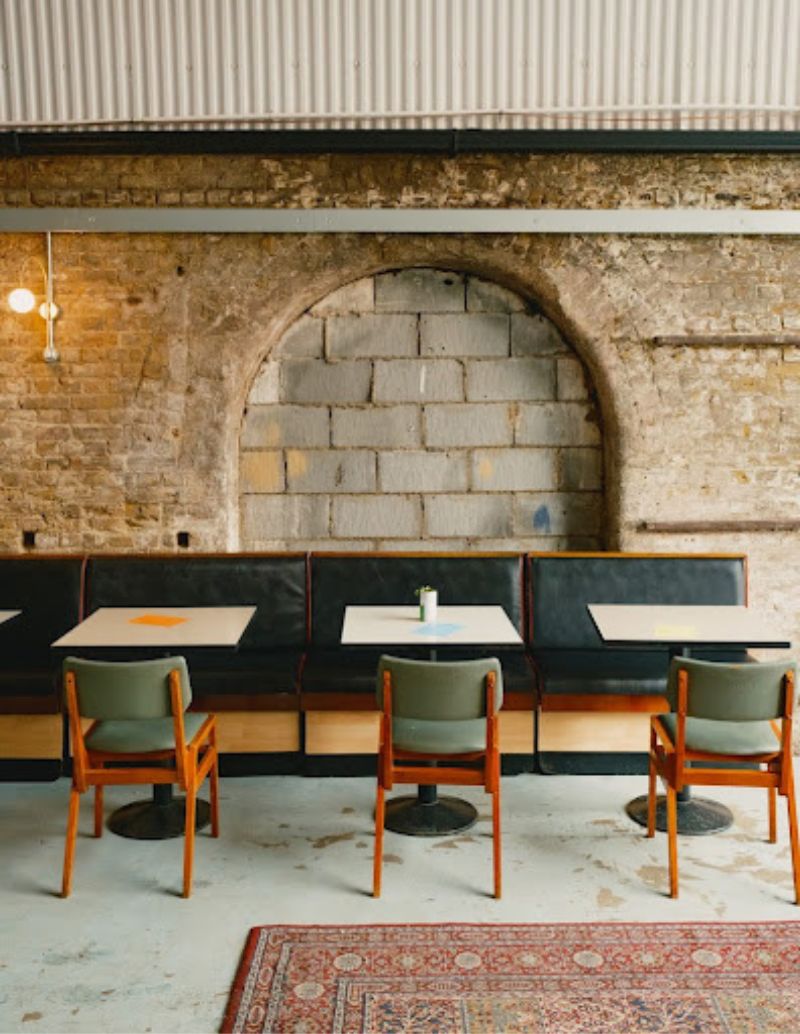 Gothic Bar
The Midland Grand Dining room hotel in Kings Cross is opening a classic cocktail bar overseen by bar manager Jack Porter. Drinks at the Gothic Bar, the name a nod to the building's imposing architectural style, will be inspired by the various flavours of Eau de Vie, while the menu will offer seven different varieties of absinthe in the opulent venue, complete with animal print banquettes and vast stone Gothic windows. Cocktails include an Eau de Martini (X Muse, Grand Vermouth spritzed with a choice of five eaux de vie) and the Ode Fashioned - roasted chestnut bourbon, date syrup Oloroso sherry and topped with a red and white chocolate peacock stamp.
Location: Euston Road, London, NW1 2AR
Website: Mid Land Grand Dining Room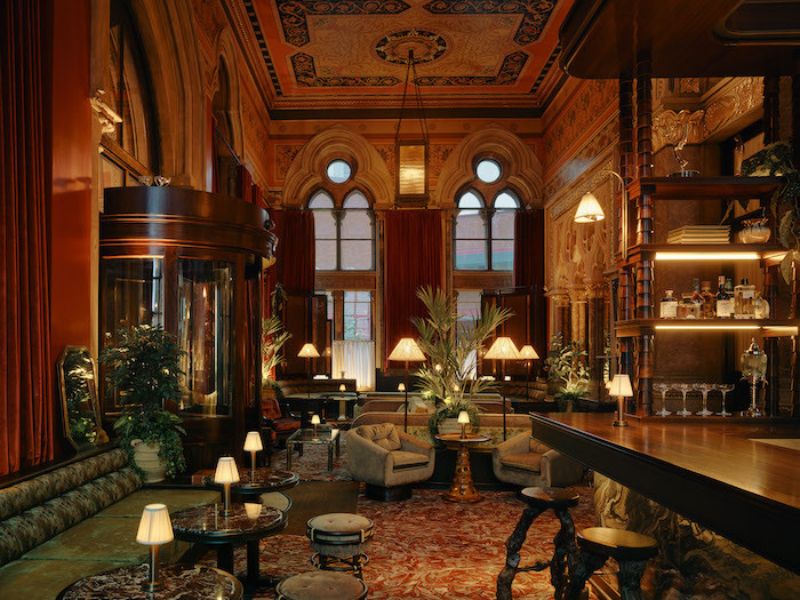 The Cross London
A much-loved nightclub back in the 90s, this St Pancras venue has returned with a bang, a mere stone's throw from the original – and boasting a new look to boot, all vintage leather sofas, stripped wooden floors and exposed brickwork. Housed over six floors, a rooftop bar offers unparalleled vistas over the newly redeveloped King's Cross area, while Mediterranean sharing plates of carefully curated ingredients, and cocktails are on offer. On the floors below, DJs play tracks every night, attracting some of London's grooviest fashionistas.
Location: 2-4 Wharfdale Road, London, N1 9RY
Website: The Cross London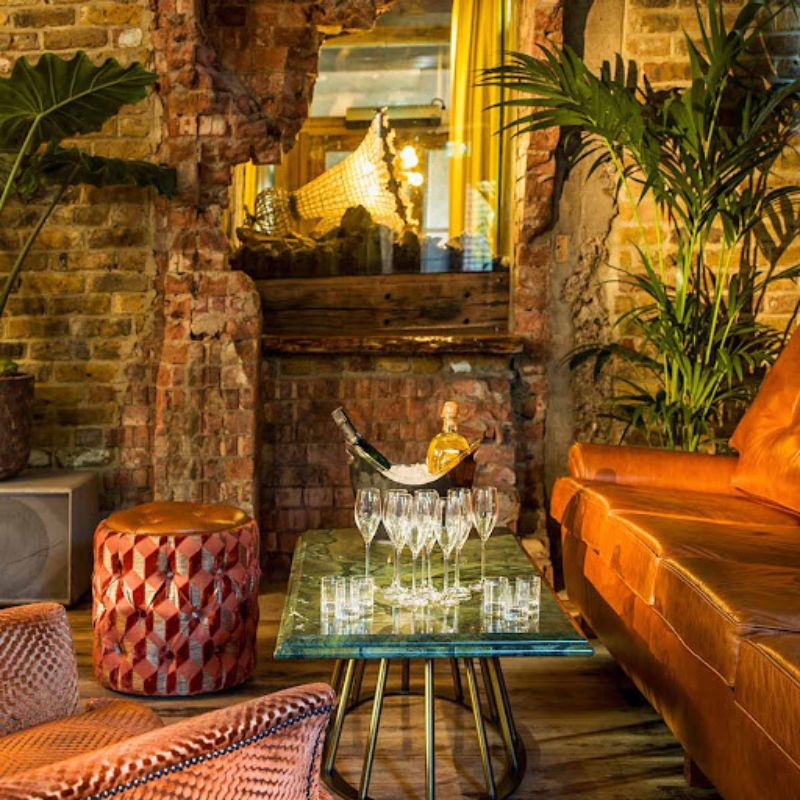 Vicinity Bar
For some of the best views in London, head to Vicinity on the northern banks of the Thames, which offers sweeping vistas of Tower Bridge straddling the river below. Soak up the sun on the outdoor terrace, and choose from a wide-ranging drinks menu, offering classic cocktails as well as quirkier options. And even when there's a chill in the air, the funky firepits keep guests cosy, while they peruse the menu of light meals including Barrel & Stone pizza, salads, sandwiches and burgers, accompanied by a concise drink and cocktail menu listing all the classics, as well as a carefully curated wine range.
Location: St Katharine's Way, London, E1W 1LD
Website: Vicinity London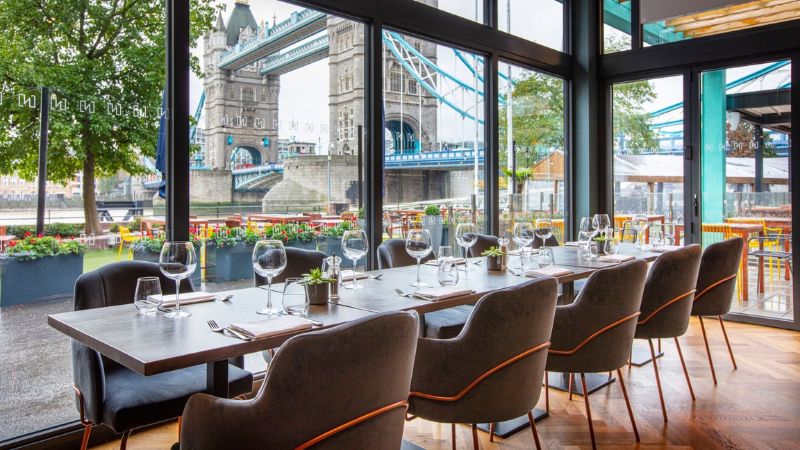 Equal Parts
The team behind Sager + Wilde has now launched a fully licensed aperitivo bar which originally opened last year as a cafe. Equal Parts, a stone's throw from the group's original, near-decade-old wine bar and restaurant on Hackney Road will concentrate on cocktails, wine, amaro and bitters, while also serving up coffee and pastries during the day. The dimly lit bar featuring Japanese wood panelling, a zinc bar top and a bare plaster finish aims to revive the long-lost category of aperitivo, amaro and bitters, according to co-founder Michael Sager. Highlights from the drinks menu include the Flor, which teams olive oil vodka, fino sherry, and tomato, and a Jerusalem artichoke Negroni, in which flavoured gin is mixed with vermouth and Campari.
Location: 245 Hackney Rd, London E2 8NA, United Kingdom
Website: Equal Parts London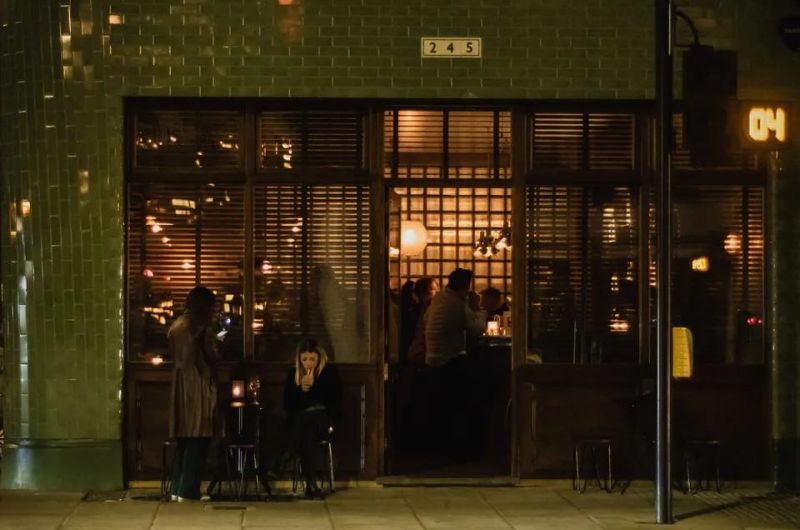 The Admiralty
The only pub in Trafalgar Square, The Admiralty is reopening after a devastating fire forced its closure last summer. The iconic pub is now serving up pints again after a complete refit, which includes new artwork, dining booths and paintwork over the venue's three floors. Owners Fuller's said the pub has been converted to run on electricity alone following the refurbishment and is powered completely by a zero-carbon energy source. The pub will be managed by Matt Cooper, who previously oversaw The Hydrant in Monument. Drinks feature all the classic pub staples, from real ales served up alongside craft lagers, wines, spirits and soft drinks while the food will be looked after by head chef Jon Pellew.
Location: 66 Trafalgar Square, London, WC2N 5DS
Website: Admiralty Trafalgar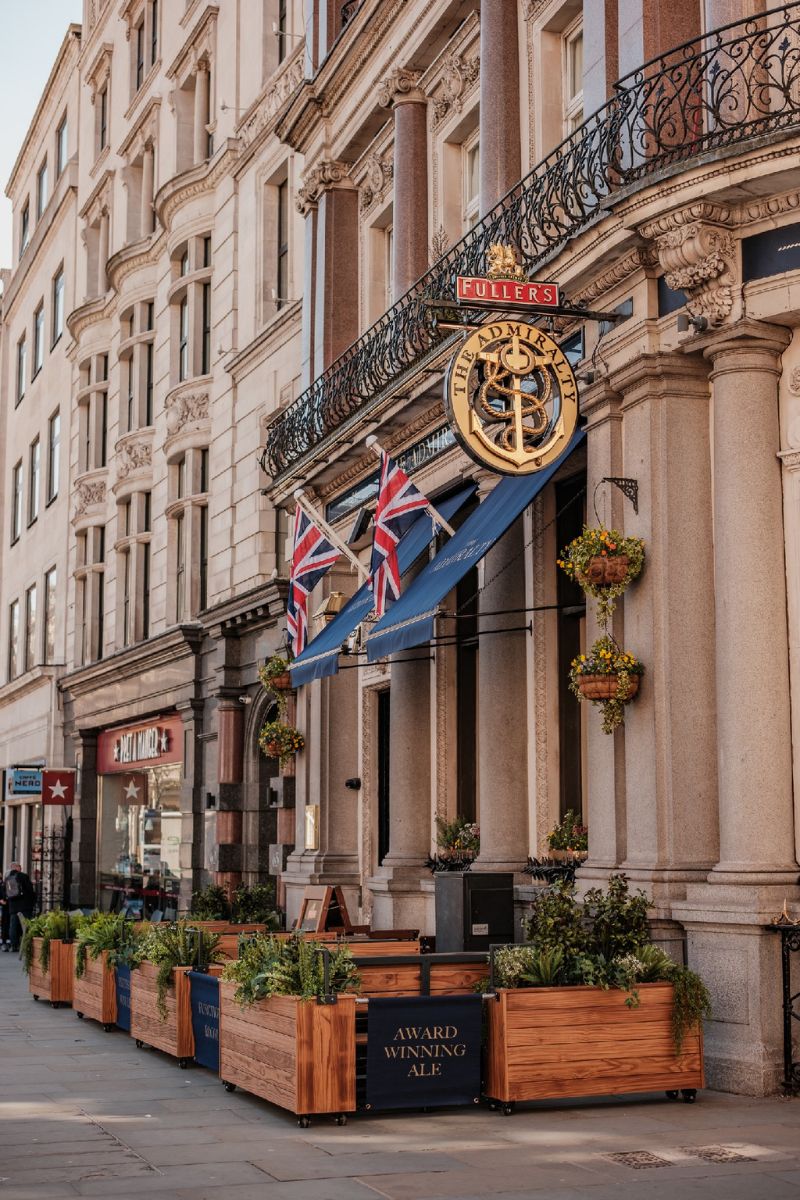 Lowcountry
A new project from former Fenn and St Leonards chef Joe Laker sees him opening Lowcountry, a casual basement bar on Shoreditch's Nile Street which pays homage to the cocktail culture of Georgia and North Carolina, alongside Counter 71, a chef's table restaurant serving 16 covers a night. US-born mixologist Ryan Sheehan will be overseeing the offering at Lowcountry, which will focus on American whiskey with drinks built around bourbon and rye. The drinks, besides sharing American influences, will be created using science laboratory techniques like fat-washing and infusions; for example, a variation on an Old Fashioned named the Fat Fashioned will feature bacon-washed bourbon, maple syrup and creole bitters, and another, a Manhattan, will be based with blueberry-infused whiskey.
Location: 171 Nile Street, London, N1 7RD
Website: Counter 71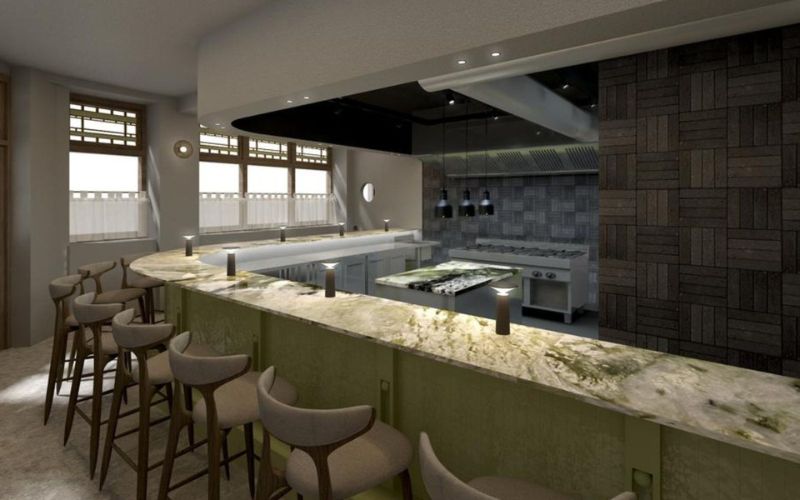 15 Mountain
Tomos Parry, the mastermind behind Brat in Shoreditch is now opening Mountain in Soho's Beak Street. Described as a wood grill and wine bar, with small booths and bar seating, it will reflect Parry's favourite meals from journeys across Spain such as lobster caldereta, a traditional Menorcan dish consisting of lobster served in steaming ceramic pots, and pink bream served whole, split and roasted on the plancha. Downstairs will be a bar filled with records and serving up classic cocktails and vermouths, while the same wine available across the restaurant supplied by Keeling and Andrew, the team behind Noble Rot will be available. They will be focusing on about a dozen winemakers taking inspiration from the mountain and the sea.
Location: 16 Beak Street, London, W1F 9RD
Website: Mountain Beak Street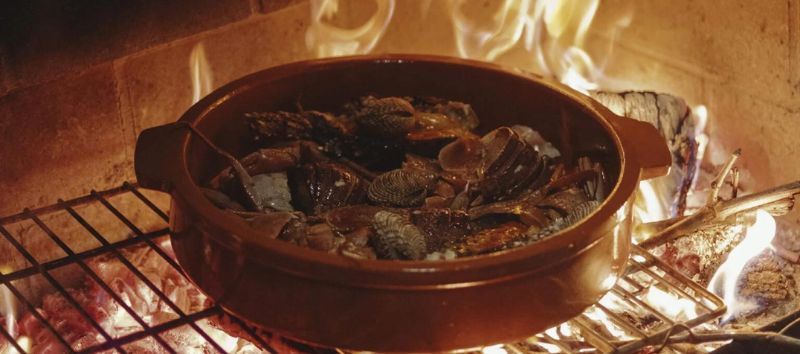 TAGS: