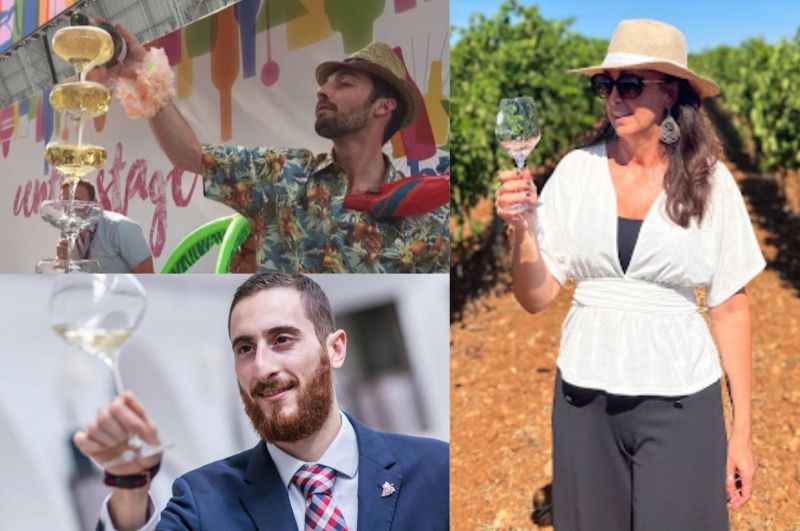 07/09/2022 Enhancing guest experience can assist in elevating impression and reputation of your restaurant. If visitors love their time at your restaurant, they are more likely to come back & recommend it to others, which will help you draw in more customers.
We have some valuable insights from the top sommeliers of London on methods to elevate the guest experience at restaurants and bars, from ensuring your wine bar is clean and organized to training your staff effectively and investing in new technology behind the bar.
Pietro Gabriele Zona
It might sound granted, but I find it relevant to mention it anyway: you need to double-check the pairings and the bottles you suggest. A professional can be sure about the pairing they recommended endless times, but having the question asked during the specific course will make our guests feel considered not only when it's time to sell them something but in general and might even reveal areas where the experience can improve without being too late and maybe converting a good in a fantastic night.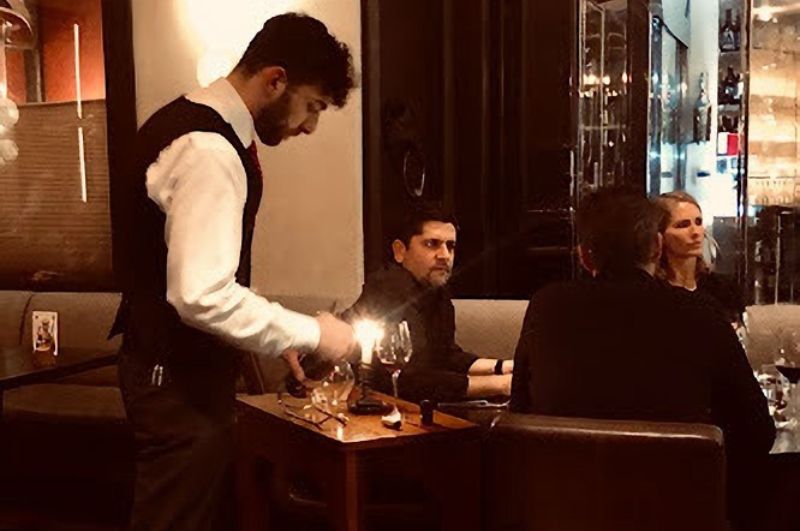 Image: Pietro Gabriele Zona, Dinner By Heston Blumenthal at Mandarin Oriental Hyde Park
Something else that I personally like to do is a nice comment or compliment as soon as I receive my guests. I found that it works with me when the roles are switched, so I made it one of my little tricks. It pleases when it's something spontaneous or doesn't reveal too much thinking behind it. Otherwise, it becomes weird and nosy, but if made properly can get people nicer and friendlier even before they reach their table.
For people keen on wine and fine drinking, something nice can be serving wines out of the list, just arrived and not yet added, or removed when one or two bottles were left, so de facto is still available for someone. Offering something exclusively after a nice chat with the sommelier and having realized that both parties are well prepared and on the same page will leave a positive mark on the guest's consideration of the night.
Finally, showing interest and thoughtfulness towards their experience is always a plus, both regarding wine and food and in trying to build a deeper connection. Suppose they celebrate an anniversary, a birthday, a promotion, or a catch-up after a long time. In that case, they want to talk about it and give relevance to the occasion; having a brief chat about it with your guests will reassure them that we realize how important their event is and how we are responsible for its good outcome of it.
Erik Simonics
By listening to their needs and wants and actioning them. We take any comment about wine extremely seriously.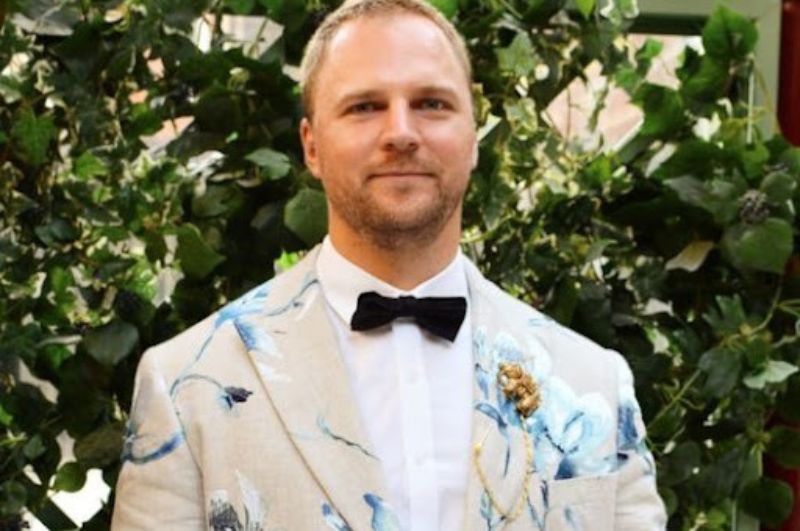 Image: Erik Simonics, Sommelier at The Birley Clubs
By ensuring the sommeliers are aware of our members' names, likes, dislikes, and how to approach them. We conduct regular member profile training where we discuss each member's preferences.
By ensuring the wine, and offering reflect their needs and wants. If we do not have the wine they asked for, we will get it for the next time they visit.
Having the personal touch and letting the personalities shine through by empowering the sommeliers.
Lewis Allport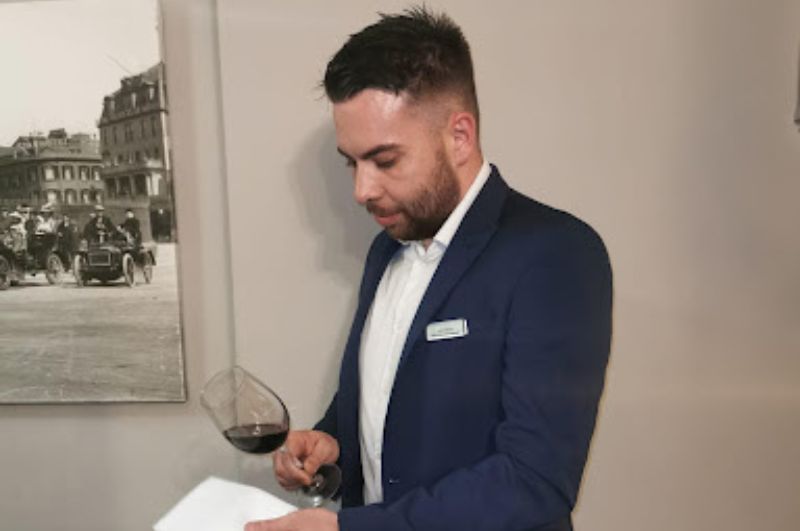 Image: Lewis Allport, Sommelier at Dolan Hotel Group
First and foremost, ensuring the groundwork is done long before arrival, for example, lighting, is it bright enough? Is the dining room too bright? The genre, music volume, cleanliness, and overall feel of the dining room. It's also important to greet your guests appropriately; first impressions count, and warmth and eye contact are very important traits, although it is important to maintain professionalism, i.e. don't become overly familiar and save your terms of endearment for your significant other friends, etc. I think it's important o make sure you are prompt in making your guests comfortable, i.e. arranging for an arrival drink, and this can set the tone for the evening. I think it's important to be able to read your guests and the occasion. For example, are your guests visiting for business? Is it a romantic evening? These factors are important so that you can tailor the experience. Different levels of discretion may be needed. For example, it's important to know when to start a conversation, but it's even more important to know when to end one.
Lucas Reynaud-Paligot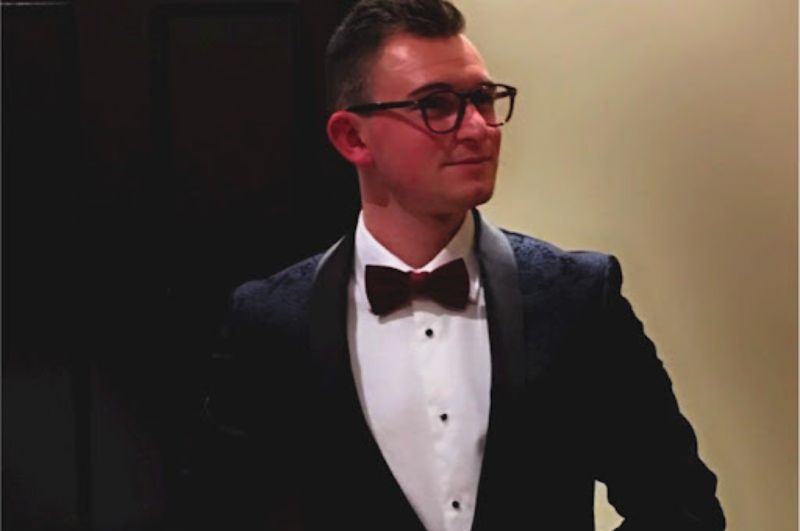 Image: Lucas Reynaud-Paligot, Sommelier at Hélène Darroze at the Connaught Hotel
The details of the experience:
We have a guest relation which contacting our customers before to come trying to make the experience even better and trying to understand them with the special occasion and celebration.
- Like if it's a birthday, any celebration.
- organizing a card, a little poem, and a message.
For very special occasions, we do:
- flowers, menu with the name of the guest.
- Showing them the kitchen (Behind the scene)
Federica Zanghirella
Be charming, elegant, and informative but not too technical, be discreet, and be up to date with the latest trends.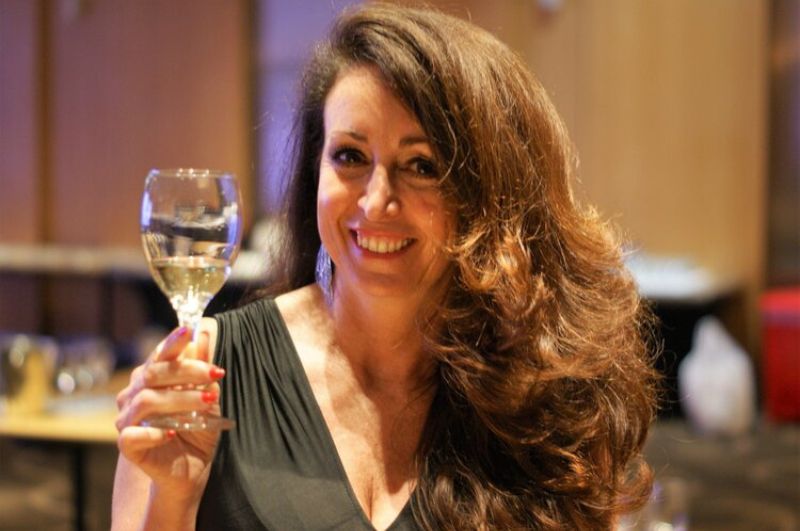 Image: Federica Zanghirella, Vice President at The UK Sommelier Association
Aurel Istrate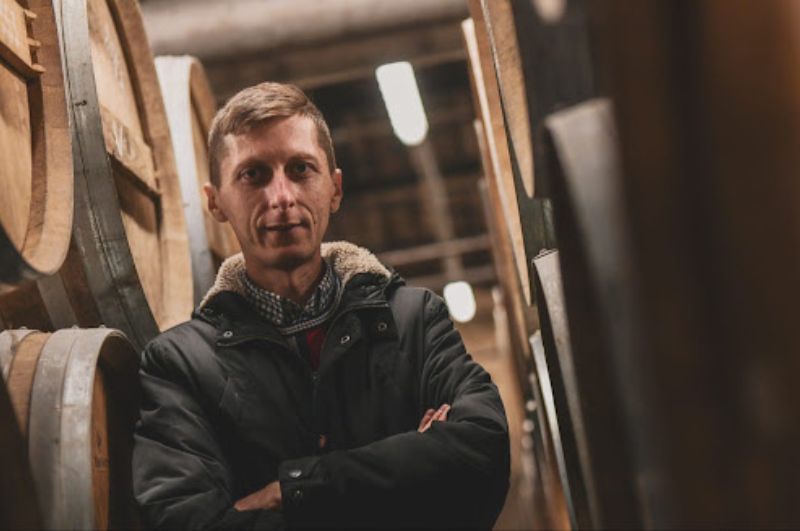 Image: Aurel Istrate, Cellar Master at The Connaught
One of the most important things is to sense the customer if they want to talk or if they would like you to leave them alone for the whole meal and just bring them wine for every course. I had some time ago a customer that sat down by himself and told me to match his courses with whatever wines I think match best in my opinion; which I did. After his meal that lasted over 2 hours and five words altogether said throughout, he thanked me and told me ''Great Job, Kid!''.
Giordano Ghiraldotti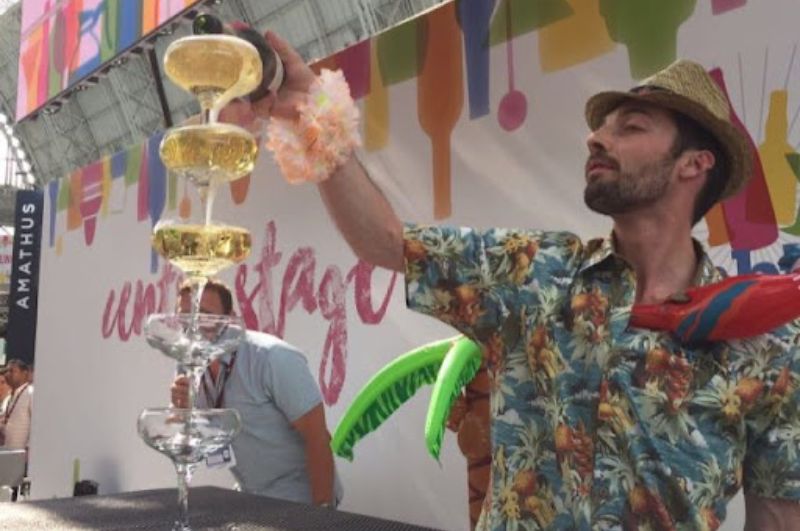 Image: Giordano Ghiraldotti, Assistant Restaurant Manager & Head Sommelier at The Hop and Vine
Again given the right circumstances being a customer's best friend (customer) is coming to your home to spend money, and you have to make them feel special from the second they walk in. Anticipate their needs and make suggestions that reflect the restaurant's identity to wow them. Also, I like to have some "special" wines on the list to sell by voice, making the customer feel exclusive and important. If there is a log on the customer profile, I read it carefully. There might be information on his/her preferences, and it's always surprising when you suggest their favourite drink/dish.
Philipp Reinstaller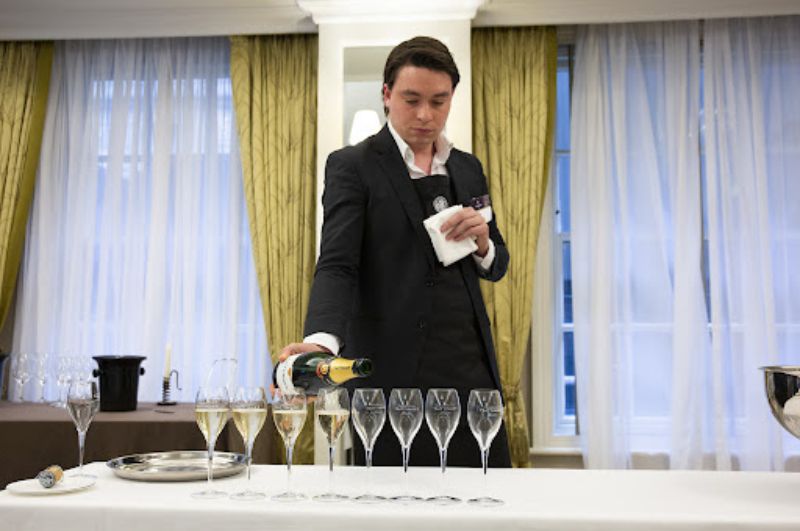 Image: Philipp Reinstaller, Head Sommelier at Trivet
I think it's important to understand what the guest wants and likes, especially in the beginning. As sommeliers, we should always try to find the right wine/ beverage for the right moment. Listening to the guest is essential. Understanding which type of service the guest wants, being entertained or having a night out for themselves. Adapting to this can enhance the experience a lot.
As well as remembering preferences, water, wines, and which glasses the guest likes.
Picking up on small things and being attentive. For example, if the guest has his wine glass on the left side all the time, set it up on the same side the next time.
Overhearing a happy birthday and surprising the guest with a happy birthday card at the end of the meal. All these little things can make a meal very special if we pay attention to details and are willing to go an extra step.
Nicola Perrone
Read your guest, be flexible, be humble, anticipate their need, and exceed their expectation.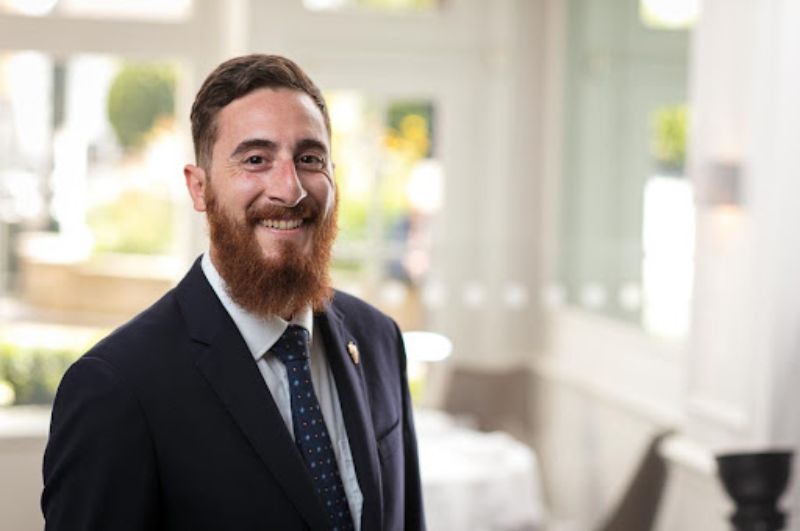 Image: Nicola Perrone, Head Sommelier at Zuma, Hong Kong
Vitor Silva
The essential core value in elevating a guest's experience is to be hospitable.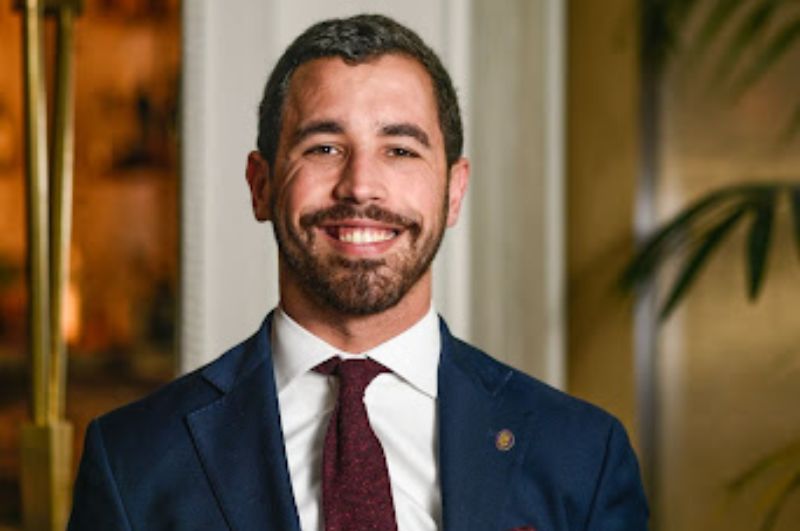 Image: Vitor Silva, Head Sommelier at Le Comptoir Robuchon
I find that it always comes down to creating an individualized and personalized service for the customers. Every guest will be different, and we must tailor the guest's experience individually! Every person has different likes and dislikes; thus, I believe a general approach will be wrong. You can always do certain things, but you should always ensure that you have hit the mark for your guests and that you have listened to them. Having a happy customer by the end of your service is most important!
Lukas Merta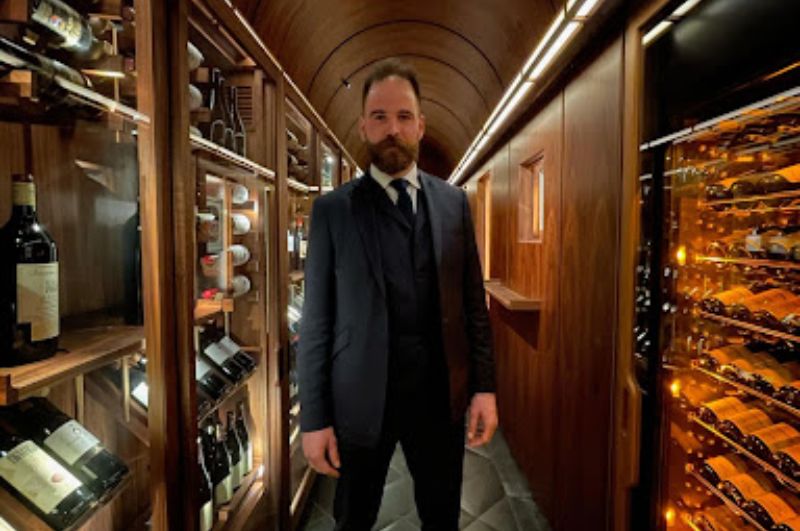 Image: Lukas Merta, Assistant Head Sommelier at the Grill in Connaught hotel
Organizing side-by-side comparisons of wines during dinner.
Blind tasting is organized for guests that are part of the program or are interested to go through this experience.
Sommelier is a great person to find out about important occasions/celebrations (if not mentioned on reservation sheets) and react to organizing little surprises as we usually talk to the guest quite a lot.
Giving recommendations to places that our guests are about to visit.
Noticing little preferences or habits from the guest's side (left-handed) and sharing information with the team.
From the recognition of the guest (hostess), through recommendations (and adjusting to preferences), followed by a sommelier (recommendation and nice chat with customers) and can easily be finished with a prepared taxi for the guest (organized by a manager), or simply umbrella that is being given to guest when raining and needed. This is the team's work, and I believe that to create an elevated guest experience, all the team members must work as one. I often see people leaving the restaurant happy, knowing that the whole team benefited from it.
[[relatedPurchasesItems-39]]
Here's why elevating guest experience is important.
By providing a remarkable experience to your customers, you may create a lasting impression on them. Here's why it is important to elevate guest experience:
By making a good impression on your visitors, your restaurant or bar may increase the number of positive guest evaluations, which will help it expand more quickly.
Positive online reviews help to establish a strong brand image and increase reservations and revenue.
Increasing recurring business and boosting customer loyalty is possible by exceeding your guests' expectations and offering first-rate customer service.
So make sure you keep all the above points in mind and give your guests or customers the best experience of their lives.
TAGS: