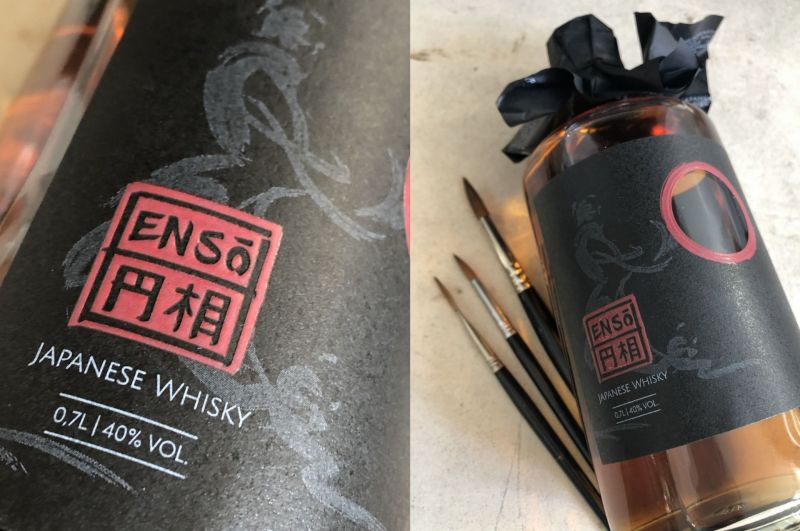 01/12/2021 Made from the pristine waters of Japan, the Best in Show (Country) at the 2021 London Spirits Competition, Enso whisky is making waves in the UK on-trade.
Japanese whisky has been one of the best performing sectors in the international whisky market over the past ten years, as not only the big players in the market, but a growing number of smaller, up and coming distillers are gaining plaudits for their whiskies. As a result, UK sales have jumped by 16% between 2014 – 2019, according to the IWSR, as increasingly adventurous consumers experiment with more unusual and esoteric brands.
And sales are forecast to grow a further 1.5% CAGR between 2019 – 2024, which is all good news for Japanese blended whisky Enso, which has been available in the UK for the past two years, imported by its partner, Distilled Brands. Sales director Gary Hazell talks about how Enso, which earlier this year won Best in Show by Country Award at the London Spirits Competition, is starting to make waves in the UK on-trade.
[[relatedPurchasesItems-39]]
What is Enso's point of difference?
Enso is an easy-drinking Japanese blended whisky that has been specifically created for mixing for the bar industry, is approachable, and priced to be an everyday serve.
When was Enso launched, and what is the current value of sales?
We listed Enso back in 2019 and have seen steady growth month on month with all allocations we are given. We are selling out quickly, certainly double-digit growth. Online sales are very strong too, so the brand has achieved a good following from Japanese whisky enthusiasts.
All European markets are growing and showing strong sales month on month – quite simply, the demand is there and we have a product that is packaged and priced to answer the needs of the trade.
Why should a bartender list Enso, given the wide array of competing brands?
We have blended a product that is approachable and affordable that can be sustained – with no age statement we want it to be the go-to brand for mixology.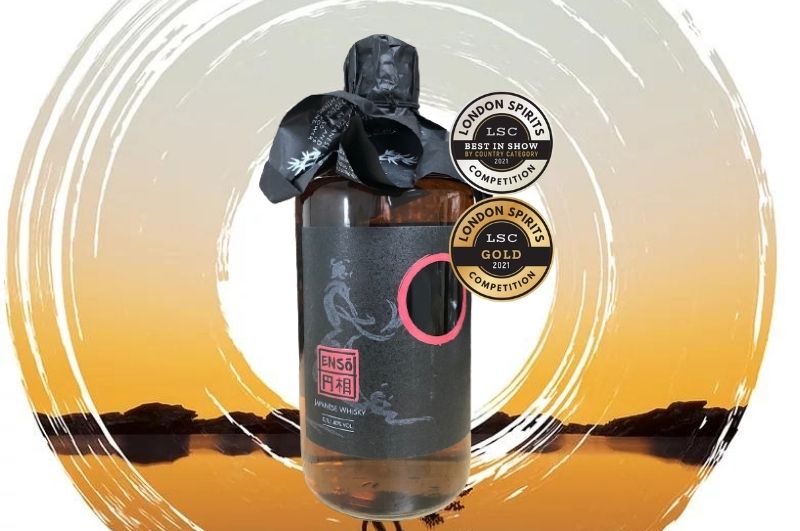 Enso Japanese Blended Whisky, winner of the Best in Show by Country (Japan) award at the 2021 London Spirits Competition
How do you work with the on-trade to boost sales?
We provide dedicated activity with key outlets, giving them strong support plus developing a range of high-end bar materials, unique glassware, and serving suggestions.
What else do you do to help and support the trade?
We always strive to give our listings strong support, with training and education on the category along with added value bundles to help the accounts GP. We are also creating some new points of sale for 2022. In Europe the brand has moved into retail; however, we are developing strong independent retail offers for the UK with some prestige listings. We are also finding quality garden Centres such as Burford Garden Co and Farm Shops looking to list as they feel it's more affordable for consumers.
What is your fastest-growing market and what growth are you experiencing?
The UK, Switzerland, Romania, Italy, Slovakia, Estonia, Croatia, Denmark are all strong markets with Belgium set to open in 2022.
Who is your key target demographic?
A younger drinker who wants to experience Japanese Whisky at an affordable price.
What other whisky brands would you consider your main rivals?
Hibiki Harmony.
What are the key consumer trends affecting the brand?
We've seen a huge uplift in sales as the demand for Japanese whisky keeps increasing.
What do you think the outlook is for the spirits market given the trend towards low/no alcohol drinks?
We are looking to increase imports and create new lines as we don't see the trend for low/no alcohol affecting this category.
What impact has the resurgence in interest in cocktails had on Enso?
The brand was created for mixing - that is part of its USP.
What, if anything, are you doing to exploit that interest?
The category is growing, with a sustained interest in Japanese Whisky so we are looking to increase activity with the on-trade with a cocktail roadshow later in the year as well as a competition specifically aimed at the on-trade.
What does winning at the London Spirits Competition mean for Enso?
It undoubtedly helps to put the brand on the map in the UK, building awareness with both consumers and the trade, especially as we are focusing on London with our on-trade push.
TAGS: