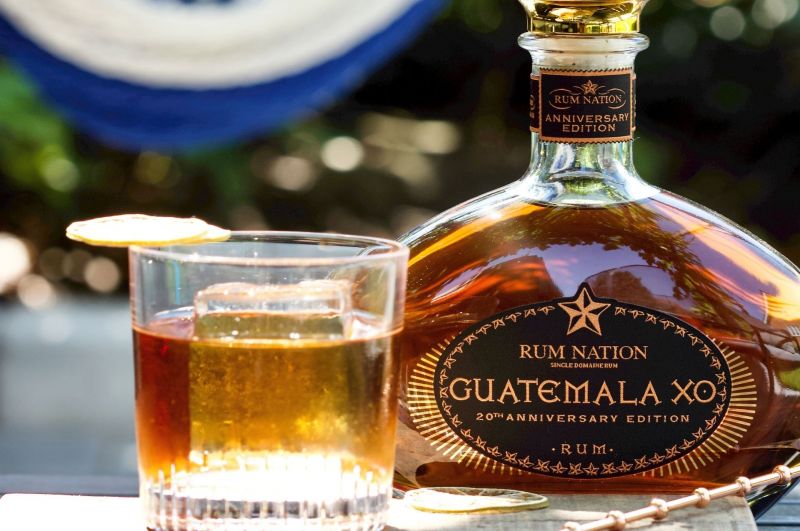 01/12/2021 Conveying different characters of rum-producing countries, Rum Nation shows us why the on-trade should embrace the rum trend and the importance of their win.
It may only have launched two years ago, but Rum Nation's Guatemala XO Rum is already trouncing the competition, walking off with the coveted Rum of the Year Award at the London Spirits Competition earlier this year. Ole Izard Høyer, SoMe- & Marketing Manager tells us why the on-trade should embrace the rum trend, and the importance of the win.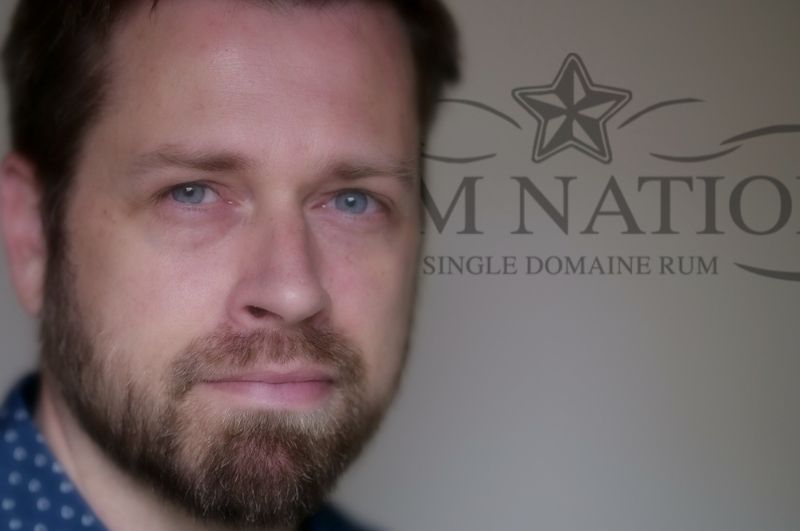 Ole Izard Høyer, SoMe- & Marketing Manager, Rum Nation
Tell us a bit about Guatemala XO Rum and what makes it stand out from the crowd?
It's a rum that has quite a welcoming appeal. It's very rich and creamy with no alcohol burn – a light easy rum, like our 'Gran Reserva' but made more complex, richer, sweeter, and even more velvety by additional maturation for 16 months in Oloroso and Pedro Ximenez casks.
Molasses and virgin sugar cane juice are used to produce the rum, and it is fermented and distilled and aged in bourbon casks at sea level. This enables us to take advantage of the tropical climate that occurs at sea level – it's very hot and all the ageing process is thus accelerated. In just four years we get very nice aromas and flavours from the bourbon casks. After four years it goes to what we refer to as 'continental ageing' in Italy, where it's laid to rest for a further year and a half in two different types of sherry barrels.
What is its appeal?
It's a rum that welcomes both consumers who are new to the rum experience as well as more well-established rum drinkers.
Why should bartenders list your brand?
I would say that our wide range of different styles and flavour profiles, including the Guatemala XO, makes Rum Nation a 'must-stock' brand for bars and restaurants. If you stock our range of products at your venue, then you will be able to accommodate most customer preferences and requests for a particular style of rum – regardless of whether the customer prefers their rum neat, on the rocks, or served up in a classic cocktail.
[[relatedPurchasesItems-39]]
What impact has the huge resurgence in interest in cocktails had on Rum Nation?
We have many bartenders who enjoy using our rums for their cocktails as well as bars that feature our products. We would advise using our Demerara No. 14 in your Dark n' Stormy or our Ilha Da Madeira Natural in your favourite Daquiri recipe. We embrace the creativity of making our rum part of your cocktail-of-choice and we already see many people sharing recipes like this on their social media platforms.
What are the most important consumer trends affecting the rum market?
Consumers crave more information about the products that they drink - the history of the product in question or the brand, or how the rum is produced, matured etc. is becoming more important to consumers. Although some of our bottlings don't give away the distillery but rather the region of origin, we still strive towards providing as much information as possible to consumers. This is a constant work in progress for us, and other than giving out a lot of information on social media that can't be found on the bottle itself, I think that we will see an even higher degree of detail on the back label than we see today.
Who is your key target market?
Rum Nation offers a broad array of styles and flavour profiles in our range, which means we appeal to more than one target market. Within the core range, we have rums that are the perfect introduction for people just starting to enjoy rum, and we have rums for the more experienced connoisseur as well – and on top of that, we have our Rare Rums series consisting of very limited bottlings of the best of the best that appeal to rum aficionados and collectors alike.
However, I think that an increase in demand for higher quality rums will be a driving factor in growth on the global rum market, with millennial key consumers. Here, pricing will be the main factor as these are consumers that seek out budget drinks in the premium category, and I believe that many of our entry-level will match this audience well.
What other rum brands would you consider your main rivals?
There are many brands out there in the current market that produce great rum - Rum Nation being one of them. We are present in more than 40 international markets and feel confident in continuing to be able to produce great rum by remaining true to the high standards we set ourselves for every bottle we produce.
How do you boost awareness of your brand?
We like to collaborate with social media influencers such as @thecocktail.blog on Instagram. This is a way for us to provide content for their platforms and vice versa. We view this as important exposure to global markets and it helps us to showcase the Rum Nation range to a wide audience.
What do you think the outlook is for the spirits market given the trend towards low and no alcohol drinks?
At Rum Nation we have always operated under the 'drink responsibly' mantra and this goes without saying for the future as well. At this point, for us, it does not involve low/no alcohol drinks. Trends come and go but we strongly believe that the demand for the high-quality rums at 'standard proof' is here to stay.
What does winning the Rum of the Year award at the London Spirits competition mean for Rum Nation?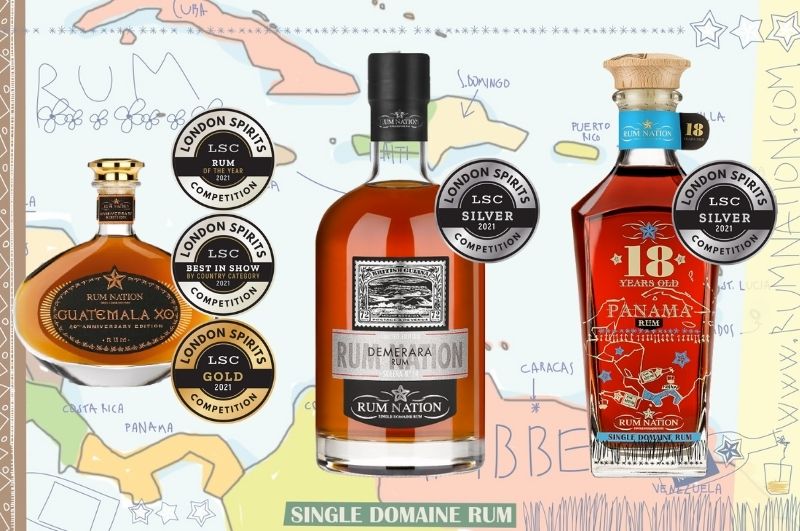 Rum Nation's Guatemala XO, Demerara no 14, and Panama 18. All three were winners at the 2021 London Spirits Competition
Unquestionably, winning the London Spirits Competition, including the award for Rum Of The Year 2021, means a higher degree of exposure to a quality-oriented audience, which is very important to us. It's also much appreciated for us to be acknowledged for the craftsmanship and hard work that goes into every single bottling from Rum Nation.
What about your plans for the future?
Most brands want to expand and grow their business to new markets, and here at Rum Nation, we are no different. We are constantly gaining new export markets and demand is increasing, particularly in France. However, we also want to retain what makes us Rum Nation, keeping up quality and consistency in everything that we do and the rum that we produce.
TAGS: