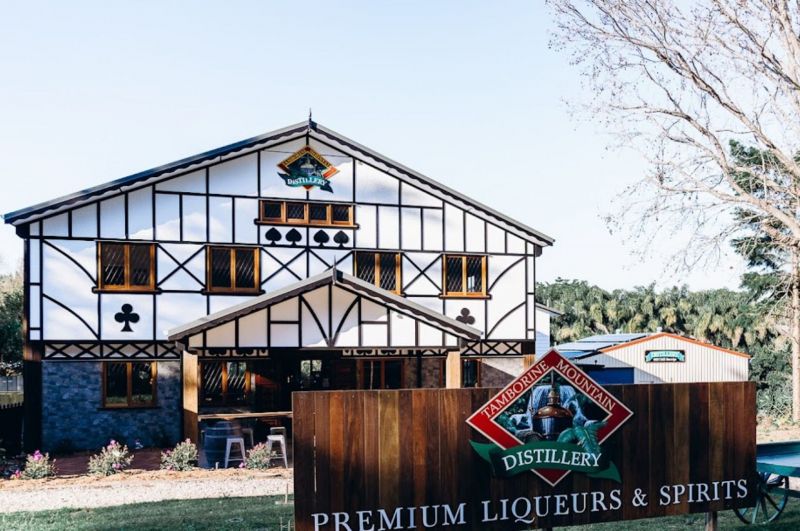 21/04/2023 Queensland-based Tamborine Mountain Distillery was recently awarded the Best Brandy at the London Spirits Competition.
Tamborine Mountain Distillery was recently awarded the Best Brandy at the London Spirits Competition, adding another award to its already groaning trophy cabinet for its Apricot Brandy. The company was founded 30 years ago by Michael and Alla Ward, and on their retirement in 2017 was taken over by general manager Gordon Chalmers and Dr. Shumei Hou who have been growing the brand ever since. We caught up with Chalmers, who is also the head distiller, to get his reaction on the latest win, and hear about his plans for the future of the company.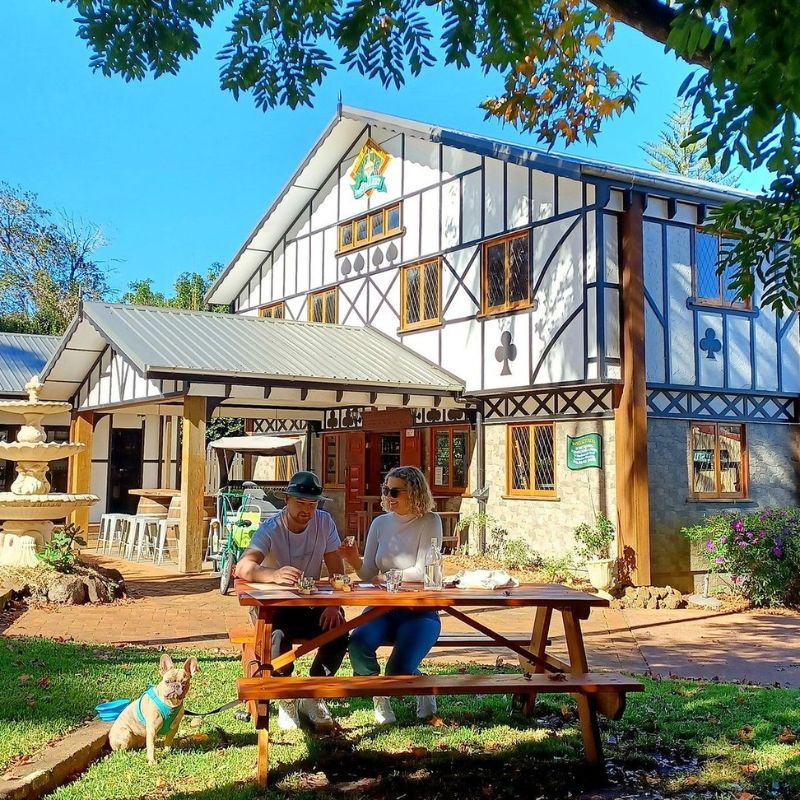 Tamborine Mountain Distillery in Australia's Queensland, home of the Best Brandy in the London Spirits Awards
What does it mean for Tamborine Mountain Distillery to win the Best Brandy category at the recent London Spirits Competition?
It was a mixture of elation, but also quite a humbling experience to win the category at such a prestigious event and especially as London is the city where I was actually born a very long time ago !! The Apricot Brandy has consistently proven its pedigree over the last 18 years with wins in Chicago, San Francisco, Hong Kong, Vienna, and now of course in the great city of London.
Tell us a bit about the history of the brand, and where it is today.
Tamborine Mountain Distillery was founded in 1993 and very much pioneered the golden age of craft distilling we now see in Queensland, after over a hundred years of no new distilleries being allowed in the State. Originally started by Michael and Alla Ward, the distillery operated from the quirky Tudor-style property on Beacon Road, on Tamborine Mountain.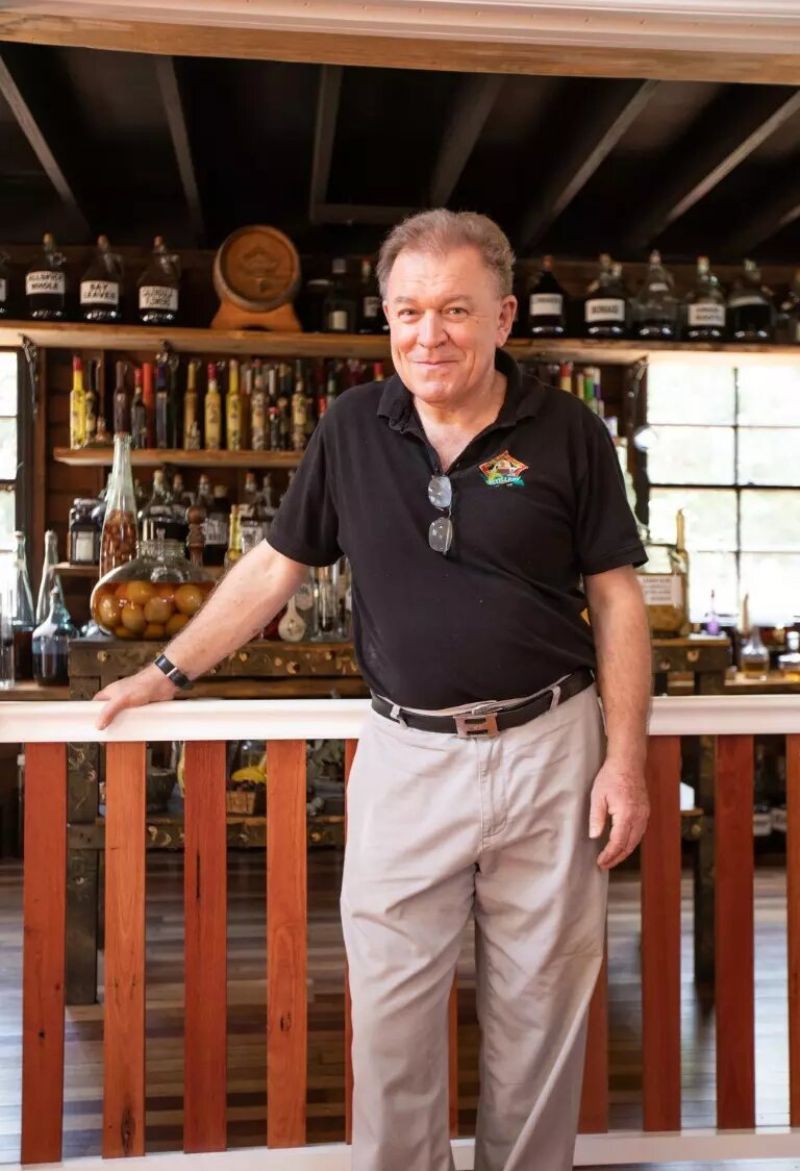 Head distiller and general manager Gordon Chalmers, originally from the UK, bought the distillery in 2017 along with his partner Shumei Hou
After the Wards' retirement in 2017, Dr. Shumei Hou and I purchased the business with ambitious plans to expand the brand internationally from our new, and much bigger location at MacDonnell Road. This major project involved a total renovation and modernization of an old brewery site, whilst attempting to keep the original ambiance of this historical business, which has developed a cult following over the years. We recently won Queensland's top Tourism award in the Wineries, Breweries, and Distilleries, so I guess we must be doing something right.
During our 30-year year history, we have won well over 350 international awards, and the Tamborine Mountain Distillery range of over 80 Spirits and Liqueurs has become synonymous with high-quality products and is now probably Australia's most awarded Distillery and Liquor brand in the new Millennium. We have achieved high annual growth with strong seven-figure sales per year and operate quite a profitable business model.
What about your environmental credentials?
We are off-grid for water, and sewerage and have over 40kW of solar power driving the factories, making a strong green claim to all our operations. We also invest heavily in local staff using family members to operate key management areas of the business, as we plan our succession strategies to allow the founders to devote more time to international expansion with plans for the UK this Summer.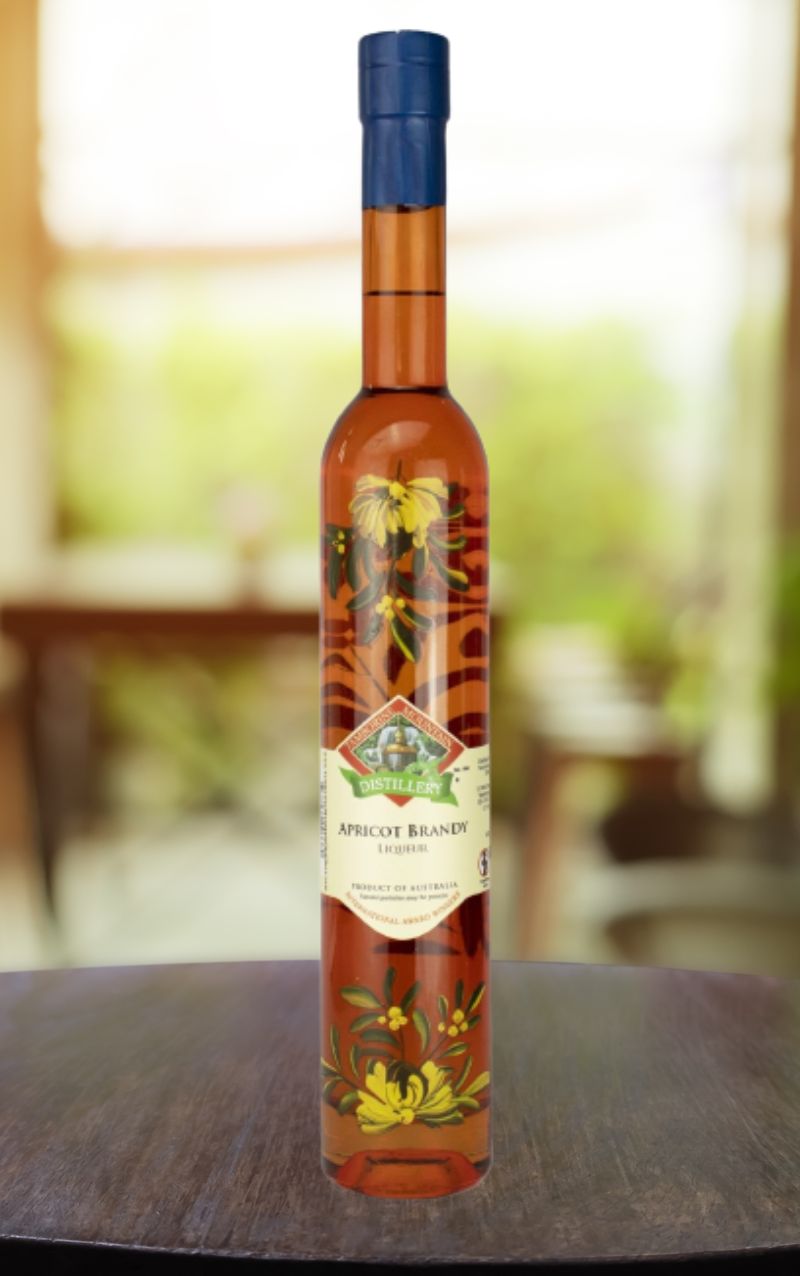 Tamborine Mountain Distillery's award-winning Apricot Brandy with an abv of 40% is perfect for a range of cocktails or enjoyed straight up with ice
Which is your biggest market, and what percentage of sales does that market account for?
Our biggest market is still Australia which accounts for about 90% of our revenue. We do have an office and our own staff in Asia that is proving to be a success in its own right.
Australia is geographically as big as Europe and we sell into every State, but like all Australian businesses, we are very much focused on the East Coast which accounts for 90% of the population.
What is your fastest-growing market and what growth are you experiencing?
The Covid pandemic sadly curtailed our U.K. expansion plans but we have just returned from a fact-finding trip there and the next stage will be trying to find a suitable business partner to launch there in a positive manner.
[[relatedPurchasesItems-51]]
Who is your key target market, and is that changing?
We are already exporting to Singapore and China, both of which have great potential, but we also have Yuzu Liqueurs for a potential launch into Japan. So in a nutshell, we continue our push into Asia, kick off in the UK then the EU and finally seek out a good distribution partner for the US market.
What other brandies would you consider your main rivals and which do you most admire?
I have always liked the Dutch and French Fruit Brandies from brands like De Kuyper, Bols, and Marionette. These all sit around the 24/25% ABV level whereas ours is much stronger at 40% which I guess sets ours slightly apart from the European products.
What makes your Apricot Brand stand out in the market?
We have worked very hard over the years to ensure that this product gives equal and yet complimentary notes of both the Apricot and Brandy taste components. We also present in a range of bottle sizes 55ml, 200ml, 375ml, and the larger 550ml size.
What do you think the outlook is for the spirits market given the trend towards low and no-alcohol drinks?
We are certainly very cognisant of the fast emerging NoLo style of drinks and indeed are launching a limited range of such products aimed towards the 'designated driver' type patrons and similar clientele.
Why should a bar, restaurant, or hotel stock your brand?
There is a range of reasons why our products are so popular in such licensed venues. These include the enormous range of products (over 80) and the endless opportunities these can present to a creative cocktail person.
How do you work with the trade to boost sales and what support do you provide?
We use all the traditional methods ranging from in-store promotions to attending exhibitions. We also have a dedicated cocktail bar we use for on-site training of their client staff. We find 'one on one meeting with the 'deal maker is still very important. We also suggest free days for their whole team in our training room at the distillery, which are always popular on the traditional weekend Monday or Tuesday.
How do you recommend your Apricot Brandy be best served?
Our Apricot Brandy is a very versatile drink ranging from sipping over a single ice cube whilst reading a book, to full-blown cocktails at a fun nightclub.
Can you share any future plans for the brand?
We are soon to release a companion Cherry Brandy product line, along the same lines as the Apricot. As stated, we are also planning the launch of our Low or No Alcohol range and are riding the wave of using more and more Australian botanicals in the products.
Any other comments?
A really big thanks to the whole team of judges at the London Spirits Competition and if readers are looking for a business opportunity to distribute our wonderful award-winning range, then please just contact me directly.
TAGS: