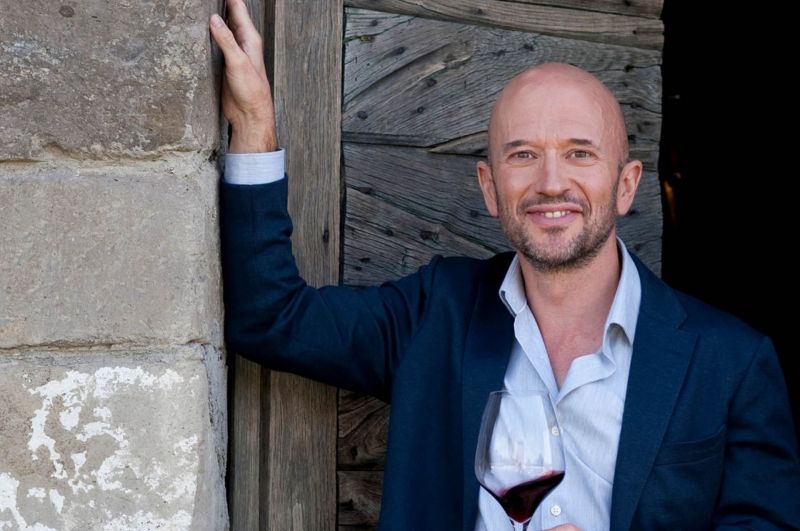 06/07/2022 Meet this one of his kind comedian, Joe Fattorini and read his views on politics, Millennials as the targeted wine customers and about how he ended up on The Wine Show. This article will provide you with how he became a 'wine' comedian.
Sitting in a pub, telling your friends a funny story is an easy thing compared to getting up on stage and telling jokes in a room full of strangers; more so when the jokes should be only about one topic- wine. Crazy isn't it? The courageous Joe Fattorini was able to pull off the performance, and how.
Joe Fattorini's interest in doing stand-up comedy started while he was pursuing his Masters in the Philosophy of Food & Religion. Even then, he was a fecund writer, producing the world's first textbook on managing on-trade wine sales. He did unconventional research into the 'Disneyfication of wine retailing' and 'professional consumers', which further led to 'Managing Wine and Wine Sales'. This was the first-ever book that helped hospitality students to turn their love of wine into gain. Even after 20 years, the book can still be seen on reading lists in University departments. Currently, he is serving as a managing director for Pix, the world's first online wine discovery platform.
His career took many different turns ever since. Joe has achieved remarkable heights in the wine industry. He has worn many different hats during this time: He is a regular speaker on The Wine Show, telecasted on ITV; he is the Head of Sales at Fields Morris & Verdin, part of Berry Bros & Rudd, and he is also an online wine merchant since the last 25 years. His collection of awards includes Communicator of the Year and IWC Personality of the Year. He was also named among the 25 most influential voices in the UK wine business in 2019.
Joe is a renowned persona in the UK and US food and wine festivals, trade festivals, and on Celebrity cruises. He is sought-after as an entertainer as well, receiving compliments like 'Painfully funny' and 'fascinating and memorable' after his wine shows. Apart from that, he has also looked after hotels and restaurants from Brighton to Wick, and pubs from Glasgow to West Highlands, throughout his 20-year career. Can you imagine a job where you just have to drink wine and play golf for a living? Sounds fun, doesn't it? Joe did that as a consultant to the US PGA Tour, where he hosted wine dinners, and Tournament Players Club, where he hosted tasting events, dinners, and entertainment.
[[relatedPurchasesItems-38]]
About being a stand-up comedian, he said that he aimed higher while performing, he said in an interview with The Buyer. He wanted his jokes to be truthful so that the audience left with knowledge about wine along with laughs. He continued further and remarked "Being in the US I thought I could find something funny in the grape variety 'Clinton'. I don't know if you've tried it. It's a hybrid, famous for its deeply-pigmented skin and rich color. You have to be careful when you're tasting it though, as Clinton can stain clothing".
When he was asked how he joined The Wine Show, Joe said that he was reluctant in joining the show for quite some time and kept saying no to the producer before finally giving in. The reason for him refusing to be a part of the show is because he thought the show would be boring and the audience wouldn't be interested in watching it. When asked how he finally said yes, he said "What really makes it different, though, is that wine's not necessarily the hero, the hero is the interesting stories around it." He described working at the show as a "ten-month dinner party." He co-hosts the show with Amelia Singer. Telling his experience on the show so far, he said that sometimes the hosts get to do ridiculously luxurious things and told a tale involving a certain renowned French revolutionary general. "I was given a glass of wine when we were in South Africa and the guy asked me if I could guess how old it was. I guessed 1826…It turned out that I was way out…It was 1791 – wine from the year Mozart died! It was a wine that was much loved by Napoleon and in fact, one of the vintages he would have drunk! He used to have it shipped to Saint Helena when he was exiled there."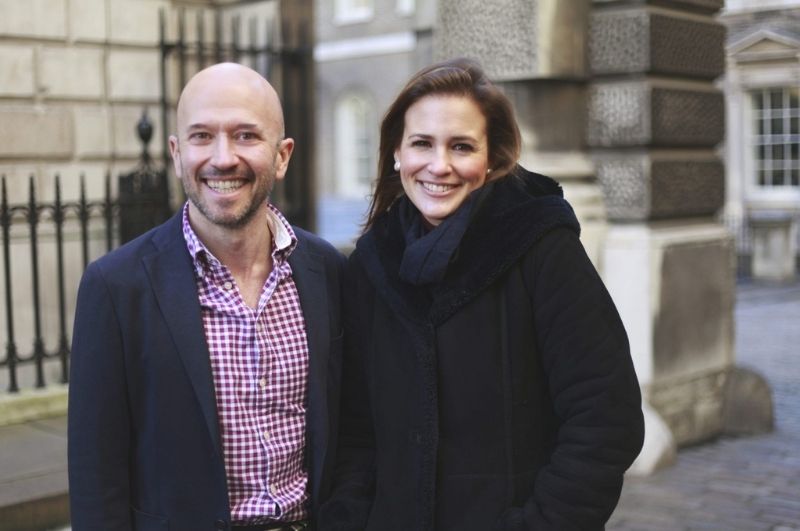 Joe with The Wine show co-host Amelia Singer
Image Source: The Sybarite
Stand-up comics often get in trouble for their political correctness and jokes revolving around politics. Joe also often encounters an audience that doesn't like him making jokes about the leaders. Explaining one such event, he said "Politics is dangerous ground. Some in the audience didn't like me making jokes about Donald Trump. But the week before the show, UK writer Douglas Blyde had organized a comparative tasting of Trump wines. Trump's wines were voted in last place."
Another controversy he was a part of, was regarding Millennials and their role in the wine industry as consumers. Joe is experienced in sales and marketing and does know a lot about wines. He believes that millennials should not be given preferential treatment by wine producers and businesses, since "there's no evidence that Millennials are a unique market segment powerfully united by common, defining beliefs that we can sell to." On the contrary, he feels that other groups should be given more importance as they have been proven to be reliable customers. He firmly believes that if the businesses target this group, they'll be "ignoring enthusiastic consumers from other older age groups – who by the way have more money to spend on wine."
I think it will be safe to say that Joe Fattorini is one of those rare individuals, who has a deep knowledge of his industry and he is an expert in his subject matter. A respected presenter and writer, Joe's garnered an impressive reputation as "Obi Wine Kenobi". He is a man who lives and breathes wine. He once said "The only thing I like more than wine is talking about it." Joe has also worked as one of the UK's leading wine merchants for a long time – selling to restaurants, hotels, bars and celebrity weddings.
Article by: Vidisha Dewan, Beverage Trade Network
Header Image Source: WSET

TAGS: