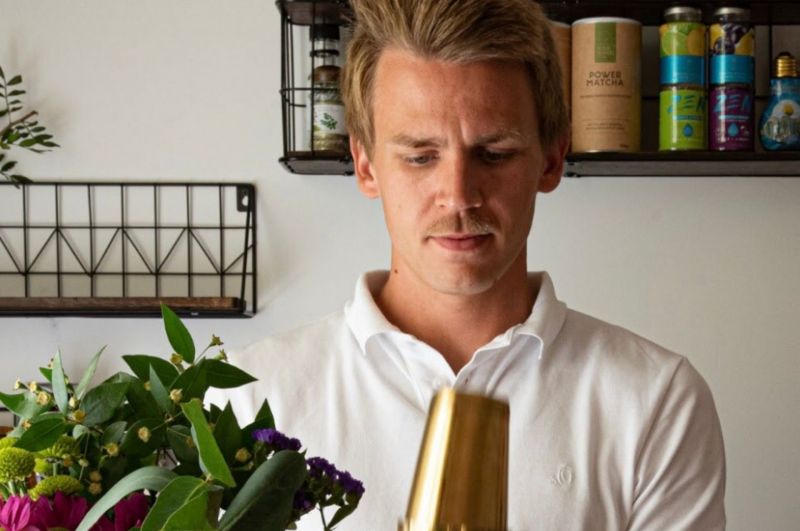 02/02/2022 From making fresh ingredients, to running a bar smoothly - find out how Laurenz Ortlieb does it all.
Tell us something about yourself. How you started and how you ended up in your current role.
I hated university and quickly dropped out. I needed a full-on change and decided to follow my instinct as well as the Google algorithm which told me where the best five-star hotel was. I applied and got a job as an apprentice, rotating through all departments of the hotel and majoring in the bar where I met great mentors and had a lot of fun.
I wanted to leave Germany and moved to Salzburg where I also worked in a hotel bar before eventually making a move to London. I stayed at the Ritz Hotel for about 3 years and went on to the Artesian which was like a little dream come true. That's the last six years summed up!
[[relatedPurchasesItems-23]]
Define your role and the tasks involved in your role.
Everyone does everything at Artesian and therefore the tasks are plentiful. I work behind the bar as well as on the floor and prepare all kinds of ingredients and I enjoy all of it.
How can suppliers work with you to drive sales?
Having a good relationship and listening to potential requests like e.g. a change in packaging to reduce wastage.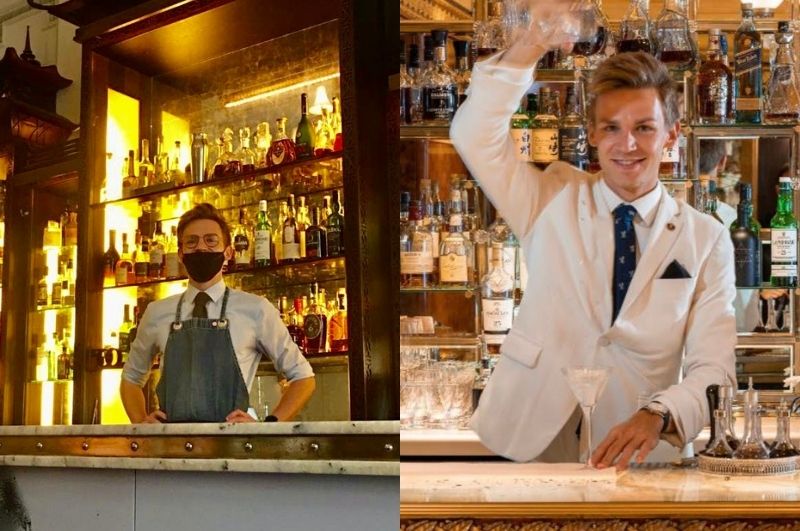 Laurenz Ortlieb in his element, behind the bar at the Artesian.
What are the four main things you focus on daily in your role?
Being genuine in service, trying not to be too serious, trying to learn something new, and not eating all the crisps myself.
5 ways to upsell drinks at the bar
Recommend what you love
Know what you're talking about
Know who's in front of you
Tailor the experience
Pretend it's the last bottle in the UK
Tips on training new bartenders
Having a training schedule in place and measuring the progress. Providing a lot of constructive feedback from the beginning and not expecting too much in the beginning.
Define a good bartender
Unpretentious, always curious, always questioning, always calm, great team player.
Give us an example of a common problem in the bar business and how you handle it.
Mental and physical health. Good countermeasures are exercise and addressing issues that aren't right straight away.
Your favorite places to enjoy drinks in London?
What's the best part of your job?
Everything runs smooth as butter and you're enjoying yourself.
What's the worst part of your job?
Messy wash-lines.
TAGS: