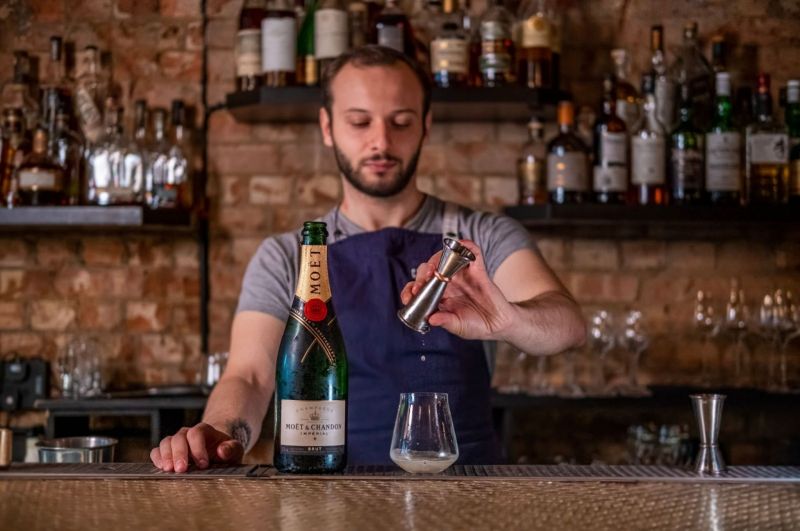 22/12/2021 We talk to Andrei Marcu, Bar manager at Coupette about everything from designing the perfect bar menu to how to upsell at the bar.
Place of work
[[relatedPurchasesItems-23]]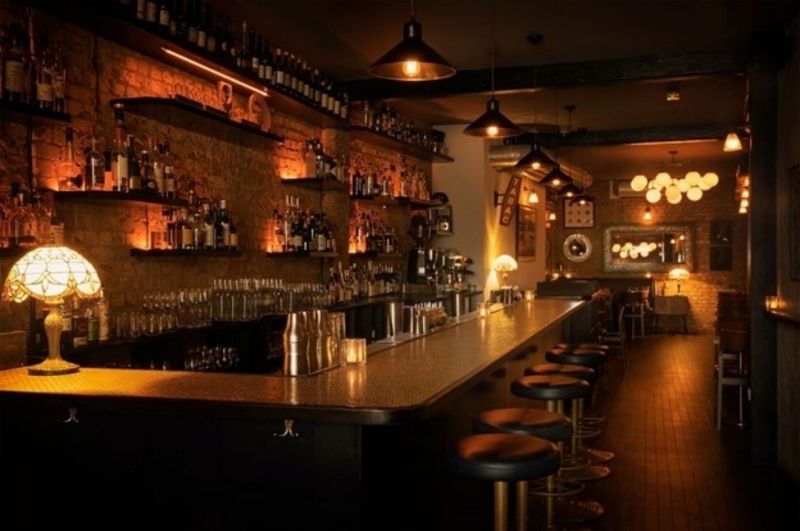 Inside the Coupette, Inspired by France, but proudly London.
Tell us a little bit about yourself. How did you begin your career and how did you progress into this role?
I started when I was 16 years old at a Greek Restaurant as a KP and fell in love with the industry. Since then I have moved through every section working in all kinds of places. From nightclubs to beach bars and cocktail bars to being a chef at a Michelin starred restaurant.
Define your role and the tasks involved in your role.
I am the Bar Manager of Coupette and I take care of everything that is happening with the business and the brand.
What questions would you ask the bar owner before you plan your sales growth strategy?
Usually I ask if they have any targets that we should reach in the next year or quarter.
How can suppliers work with you to drive sales?
Promote the bar as much as we promote the brands. Be in touch with us for any discounts, offers, etc. that could result in a lower cost production and a higher GP.
Give us an example of a profitable bar menu program with examples of names and why you have them.
Urban Legend and Their Uprising Tales is our current menu. And we find it very attractive based on the fact that the names are a combination of twists on classics that everyone will know and bespoke names that will have hidden intelligent meanings.
What do you look for in items that qualify for house pour?
Price, quality, partnership with a brand that I love and respect and that gives back to the bartending community.
What do you look for in items that qualify for non-house pours?
They have to be very different, unique, and niche from the ones that we have on our speed rail.
What are the four main things you focus on daily in your role?
My team has fun and enjoys their workplace, being creative and coming out with new things all the time, the quality of our service and products, music & lights that create an ambiance that we want in our bar, and our guests' experience.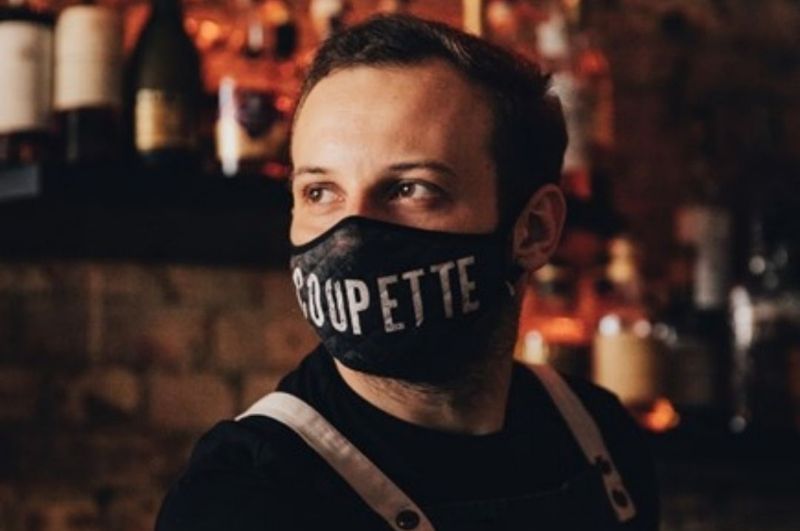 Andrei Marcu, Bar Manager at the Coupette.
What are 5 ways to upsell drinks at the bar?
Be charming
Know your back bar/prices
Learn interesting & attractive fun facts that about your products
Be chatty and interested in your guests' likes and dislikes
Never say no to your guests' requests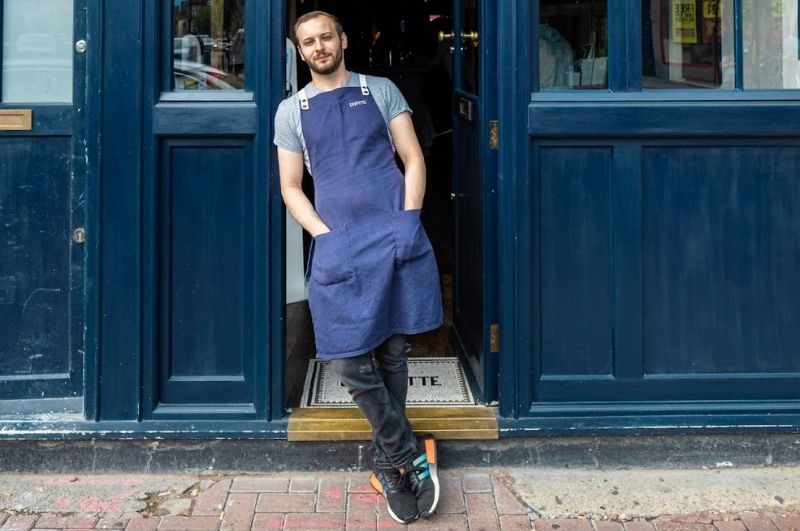 We stepped outside the Coupette with Andrei, because everyone needs to stretch their legs once in a while.
Any tips on training new bartenders
Have patience with them and let them make a lot of mistakes. That is the best way to learn.
What's trending in the UK drinks scene? Which cocktails, brand names, and categories?
Calvados more and more. Avallen is one of my favourites of course. And our cocktails are still very in trend at the moment. So come by and try them.
What's customer service to you?
Having our guests leaving the venue happier than when they came. Making them comfortable and effort-free at every single step. And building the perfect ambiance for them to enjoy. Doing that consistently is also very important.
Define a good bartender
The one bartender that loves what he is doing and transmits that to everyone else around.
How do you manage non-performing brands?
We use them in special offers or special menus.
How can you increase your beverage sales with the selection you already have?
Marketing and PR. Attracting more people into the bar, to whom we can upsell our products.
How according to you has the role of the Bartender evolved, especially now during Covid times?
I feel like people appreciate it more after not having bartenders to be making them drinks and chatting them up for such a long time. It's a great feeling that we are having and find understanding and appreciation within our guests.
What else do you look for in a brand before saying yes apart from quality, value, and package?
Sustainability and ongoing projects.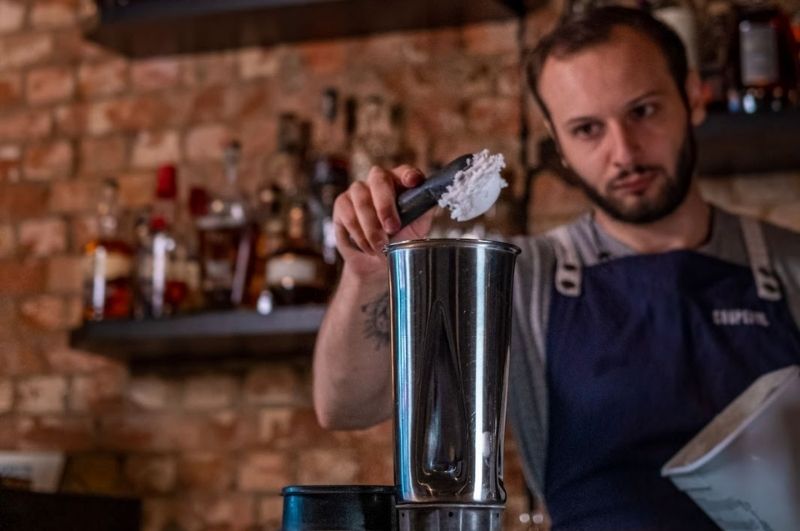 Andrei delivers a sense of discovery to the customers with a classic cocktail.
Give us an example of a common problem in the bar business and how you handle it.
Lack of communication within the team and between bars and brands. I am having weekly sit-downs with my teams trying to find out how their week was if there is anything missing and how they feel. And I am constantly in touch with ambassadors.
Your favorite places to enjoy drinks in London?
What's the best part of your job?
Being able to work on so many different projects and areas. And being creative.
What's the worst part of your job?
Paperwork.
TAGS: