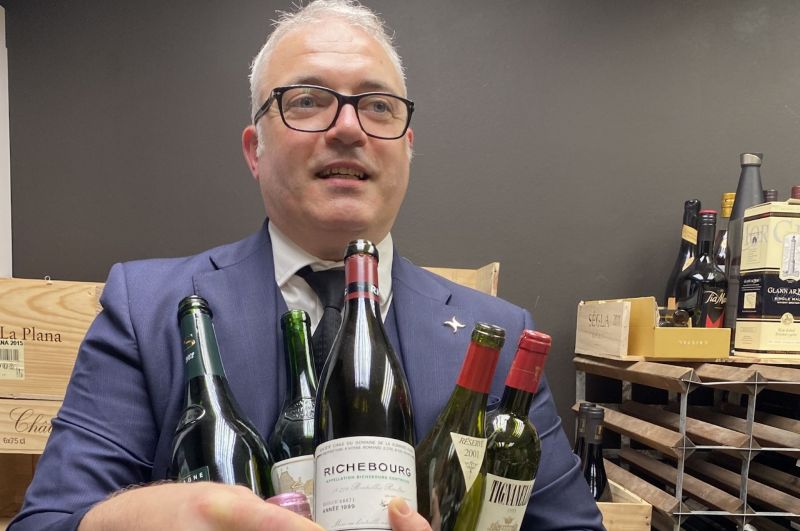 20/01/2022 Whether it's polishing glasses at 1 am or tasting wines at vineyards, Christopher Delalonde MS is not afraid of getting his hands dirty
Place of Work: Hakkasan Group.
[[relatedPurchasesItems-22]]
Tell us a little bit about yourself. How did you begin your career and how did you progress into this role?
My career in wine was a pure accident as I discovered the subject whilst in my catering school's first summer restaurant experience. The place had one Michelin star but no sommelier, so I started from the deep end as the wine list meant nothing to me. My curiosity took over and soon after I was hooked. I worked as an apprentice with Philippe Faure Brac in 1992 (!) when he won the ASI world's championship in Rio. Then in a few other Parisian restaurants with great wine lists, including Alain Passard's L'Arpege, before coming to London and starting at Phil Howard's The Square. I was there for almost 10 years in 3 different stints. Working all over the place, from Shoreditch to St Andrews in Scotland. I am now just starting at Hakkasan Group after 3 years at The Dorchester Hotel. I had a steady and slow progression, meeting some amazing people along the way, with few of them helping drive where I am at nowadays.
Define your role and the tasks involved in your role.
As I type this, I have not yet even started into my new position. So, in a nutshell: the group has 5 places within the London Market, which we all know has changed quite dramatically within the last 18 months with Brexit and Covid's impacts. Understanding each concept, stock holding in each venue, meeting and working closely with each outlet's head sommelier and assistant, to understand their styles (wine as well as own personalities) and what drives them.
Analysing the information and drafting a direction based on the CEO's strategy, expectations and business needs. Which respects the integrity of the team as well as bringing support and a communicative element, not just in training, tastings and trips but also in shared experiences. However, maintaining focus, customer engagement and satisfaction.
What questions would you ask the restaurant owner before you plan your wine sales growth strategy?
Where do they see the company in five years time? How and where do they see the stock holding to be in 5 years time? The Cost of Sales' vision for each venue (if a group) and the size of the wine team (per venue) to achieve their plans? This list is far from exhaustive…
How can suppliers work with you to drive sales?
The strength of suppliers is their connections with growers/winemakers/estates; so given your script and own need; you can articulate positioning specific country/styles, even cuvee to suit your guests' expectations and/or pricing categories: entry/house wines; medium or even unique offering (grape or blends/vineyards or older and rare labels...)
Give us an example of a profitable wine program mentioning wines on your list and why you have them.
I like to work with recoltant/manipulant directly, in Champagne; so we can offer very attractive pricing for top quality/top terroir's expression (Grand Cru Chardonnay) to our guests, in a market where big brands dominate, with exposure and visibility via locations.
Let's dive deeper into your restaurant wine list. Break it down for us as to why certain elements were included in the wine menu and how these helped the bottom line.
Based on the concept (location, food, style, size...), some given grape varieties will work better than others, as well as some brands will work better than others, even the type of glassware you use.
A rather large selection by the glass is the first step; offering classic varieties (Sauvignon Blanc is compulsory by the glass these days, but you can challenge the country of origin!) as far as wide and far discoveries: for guests and sommeliers to engage. Also offering a larger available format of glass size, carafe - as well as flights. I also take tea under this umbrella as more and more guests are health conscious and do not drink every day. It's a great alternative, a passionate subject also as well as revenue healthy.
Of course use CORAVIN for the iconic cuvees that you rotate often with low margins; so they do not sit too long. Generally looking at a healthy but higher Cost of Sale ratio, in order to be attractive and offer real value for money - especially for the very rare and fine offer on the list. The diversity, discovery fact, engagement opportunity and price strategy open the door to tailor the guest's experience, upsell as well as move the stock, you know needs shifting and last but not least: create loyal guests.
What are the three main things you focus on daily in your role?
How is the team, daily chat/briefing - de-brief is compulsory, to start with.
Stock: sales related (last bottles) - new wines needed, landed to adjust wine lists in order to be as accurate as possible. Also: anything not moving?
Training, tastings, sharing with the team as well as guests.
What are the points you look at when selecting a new wine?
Do we like it (as I usually taste with the team), does it represent value for money, will it fit within the offer/self-explanatory (especially for a no sommelier's operation) and can we sell it: from the quirky expression to the higher end of the spectrum.
There are few other points that come into consideration, some sound trivial but for example the bottle shape: as storage in central London is at a premium, one needs bottles that fit and are easily handled.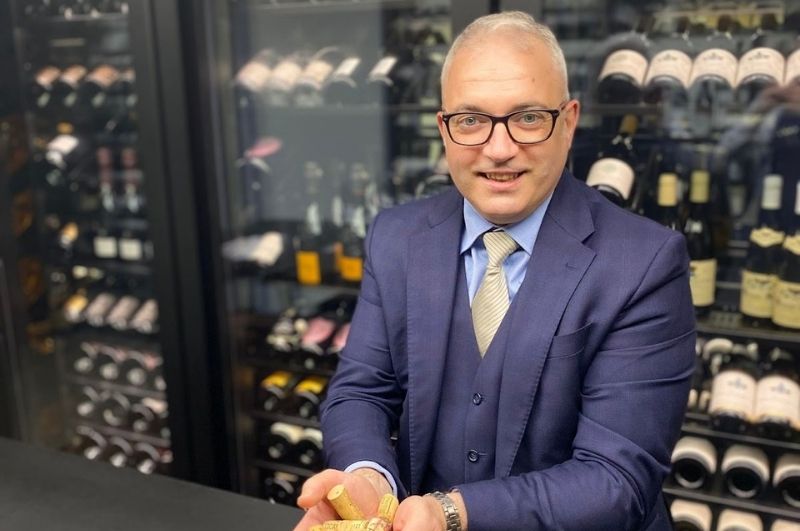 Also, closure: whilst selecting for the house wines, screw caps/Stelvin are a must to facilitate service but also, to offer the level of quality standards, guests are expecting and entitled to [these services].
What is the difference between the role of a sommelier and a wine director?
As a wine director: you lead from the front!
You try to inspire people, you listen to them and give them the tools they need to succeed, so one day, they take over with a fresh approach.
Define a good sommelier and what qualities you would look for when hiring one.
Open minded, slick and willing to learn/plough through, everything else - we can work on!
What do you look for when you have to evaluate the effectiveness of a wine program?
The quantity, value and definition of any given sleeping stock, is a good indicator of a program that works or not and why.
How according to you has the role of the sommelier evolved, especially now during Covid times?
Multitasking is the first word that comes to mind! Also being more proactive as logistic issues/delays and eventually price rise - what we are more and more often confronted to.
What are some of the most important skills for a sommelier to have?
Eye for detail, be a team player and be knowledgeable. Willing to work hard and evolve/grow within the company and in the industry. Being able to put herself/himself into the guest's seat: it goes a long way!
Your favorite places to enjoy great wine in London?
There are a few: Cabotte, Medlar, 10 cases, Authentique (north London), Lorne.
What's the best part of your job?
Visiting vineyards, absorbing the passion from growers and vignerons. Learning and sharing.
What's the worst part of your job?
Polishing glasses at 1 am...and having to re-build a sommelier team - when the one you have is just fantastic!
If you had to pick one red and one white wine as your personal best, which wines would they be?
An old Champagne - Salon comes to mind...and probably an old Nebbiolo from either Giacosa's riserva expression or Conterno's Monfortino. Having said that there are so many great wines out there - ones you do not need a mortgage to buy a case of!
Any favourite food and wine pairing suggestions?
It is Grouse season from August 12th...so for meat eaters: Syrah, Riojas (with some age: Tondonia Reserva comes to mind); Grenache, Pinot..could all work depending on the reduction and complexity of the sauce; as well as the age of the bird as later in the season, they become very strong flavoured indeed.
For Vegetarians and Vegans: There is a plethora of mushrooms to play with: Ceps, Trompettes, Chanterelles, Morels, Pieds Bleus et al. Fricassee on toast; or on a thin tart (Puff Pastry)...Again Pinot will work wonders but also textured white wine as to play with texture: Chardonnay (a bit of Oak will help too!); Marsanne/Roussanne Blends from the northern Rhone; Wachau's Smaragd Gruner with some bottle age; White riojas.
TAGS: