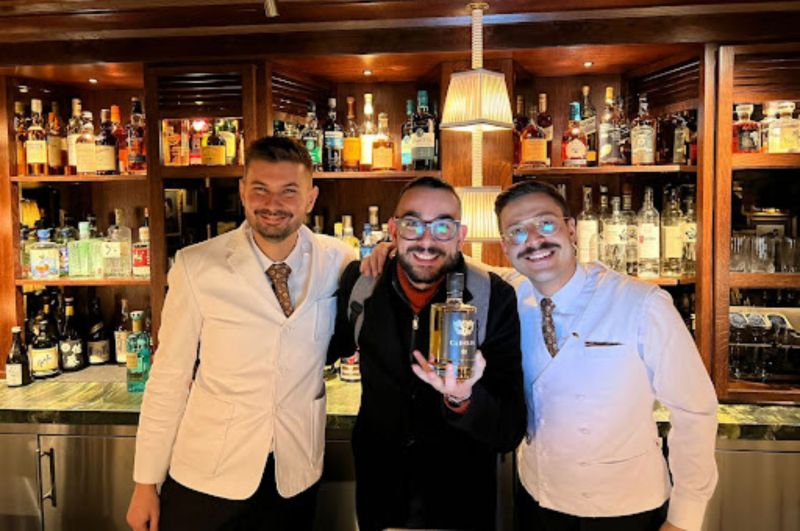 21/11/2023 Brand Ambassador at Cadello, Roberto Deiana shares some great tips on Gaining Distribution and Cocktail Placements for Spirits Brands.
An Italian in London, Roberto began his career in the hospitality industry approximately seven years ago at the Lyric Hammersmith Theatre as a Bartender. Perfecting his bartending skills over the years, he worked with many renowned establishments like Bunga Bunga, Bombay Bustle, Blake's Hotel and Whiskey Ginger. His hunger to learn more about the drinks industry landed him a job as a Brand Ambassador at Cadello, more than three years ago. His passion has taken the brand to the next level and he continues to thrive in this industry.
Tell us a little about your Background and Journey into the Spirits Industry.
I started working in hospitality seven years ago when I moved to the UK. Before working behind the bar, I didn't know the difference between a Negroni and a Sbagliato! Life in the UK was tough, to begin with as I worked my way up from barback in Bunga Bunga (Battersea) to a fully trained bartender.
I then decided to move to Bombay Bustle in Mayfair as part of its opening team where I learnt more about cocktails and techniques. Very quickly, I realised that I wanted to hone these skills learnt and set my eyes on working in a five-star hotel in London, Blakes Hotel. There, I learnt the true art of refined hospitality.
My final stop in the bartending experience was at Whiskey Ginger in Borough Market. A small venue, yet a popular spot for whiskey lovers. In June 2019 I eventually began my journey with Cadello as a Brand Ambassador. When I joined, the brand was also in its early stages, with little to no recognition. Having now worked for the brand for 3 years, I have grown to be a part of its family and can say that its place on the market has immensely improved and for that, I feel very proud!
Your Current Role and What does your day look like?
My days usually start with emails, daily planning and online networking (Instagram and LinkedIn being the most powerful tools for a Brand Ambassador nowadays) After lunchtime, I go out to visit new accounts to build relationships and also visit existing accounts to maintain relationships.
[[relatedPurchasesItems-39]]
No day is the same for me and that's the beauty of this job. There are some days which feel longer when I am out visiting more accounts. Then there are other days which are quieter where I tend to focus more on planning and organising the weeks ahead. This can range from planning an event to a simple follow-up email from an account. The key is to stay organised, prioritise and ensure you follow up on everything to stay on top of it.
How do you increase your Brand's Visibility and Promote awareness around consumers and trade?
Cadello is more than a spirit brand, it is a way of life. To showcase this, I organise various events across venues in London to bring the world of Cadello to everyone. This includes industry professionals as well as the general public consumers. Our aim is to make you feel like a part of this world.
What strategies do you use to Gain Distribution, Increase Volume Sales and Gain Cocktail Placements? Could you give us an example of an account you recently cracked?
I believe that patience and consistency are key to this role as it can be very difficult to help people understand a completely new flavour.
People must love the product, therefore, I suppose the people in our industry are key. Most of the time, this industry focuses more on the brand, forgetting that consumers are the first ambassadors. So you must love what you do in order to get people to love the brand.
The most recent account I acquired is The Coral Room at the Bloomsbury Hotel. I have been liaising with this venue for over 2 years. It seems like a long time but again, patience and consistency are key in this line of work. I have built a great relationship with the people, starting from the team working during the pandemic, to the current team. The bar manager is now a good friend of mine and he supports the brand. Some venues are just worth the wait!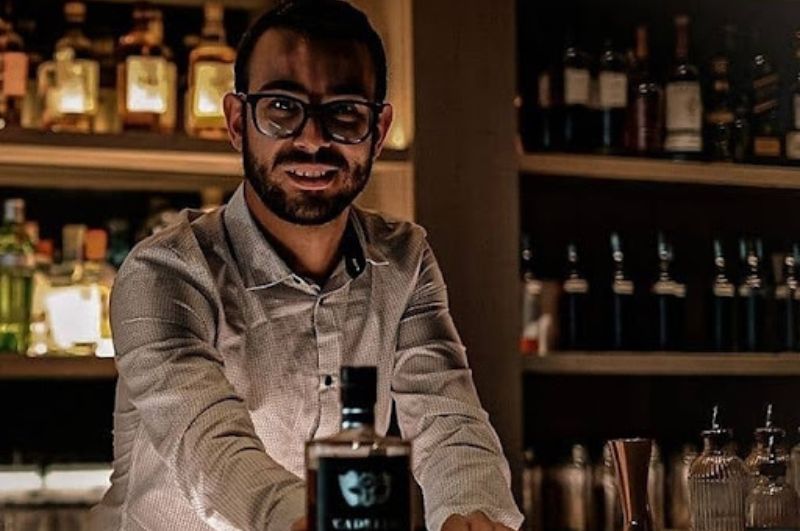 Image: Roberto Deiana
How do you think a Brand Ambassador can help drive Marketing and Sales personally?
Focus on the people, as they are the heart of the hospitality industry. That spans from industry professionals to regular consumers. One must be a people person to be a brand ambassador. This line of work is very fast-paced and dynamic and you must be prepared to adapt and grow in order to find the right people to work with. In the end, building the right relationships will get your brand recognition in the right places!
What is the Biggest Challenge you face in your role?
Explaining what Cadello is, how it can be used and creating a new spirit category. Helping consumers to understand Cadello is the hardest part. Cadello is a whole new spirit category, therefore, helping people understand how it can be used can be challenging.
Having sold the brand numerous times, I am finding it easier to explain. However, the first step is always the hardest.
What do you focus on in your Training and Masterclasses?
The main focus is the storytelling of the brand. From how it started, and how it was made, to opening up the world of Cadello. I focus on the technical side of cocktail making such as how to use it. I also explain how the spirit is made. This helps people to understand balancing flavours when it comes to cocktail making.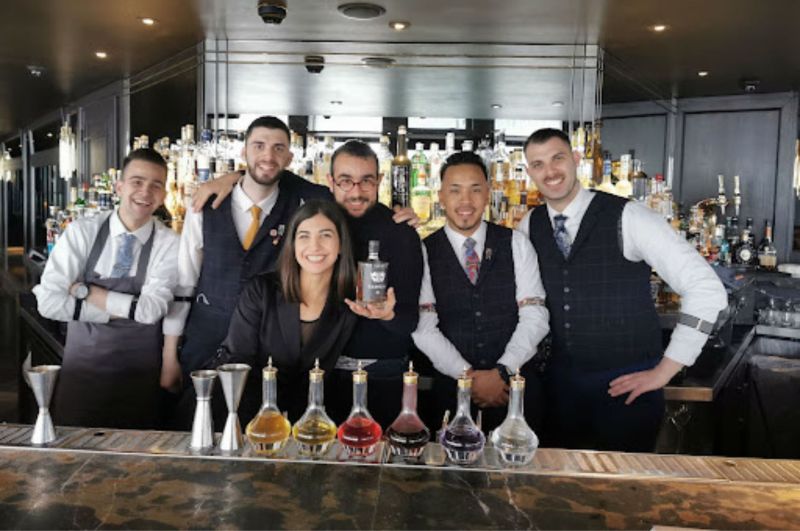 Image: Roberto Deiana
How has Digital Marketing proved to be an effective tool for you? Can you tell us about your Digital Marketing Strategy?
To be honest, digital marketing is not my forte. When it comes to marketing, I'm an old-fashioned guy who prefers to take the time to visit venues and accounts. Spending time with those people is the highlight and I really enjoy connecting with them. Having said that, I am very much aware of the importance of digital marketing in this day and age. I do try to learn more about social media marketing to increase brand awareness and hope to be fully competent one day. I would have to say that I see Metaverse becoming a very important part of the future of brands.
What is your idea of a Good Life?
Love what you do every single moment and remember to have fun!
Which is your Favourite Cocktail?
Bloody Mary
TAGS: