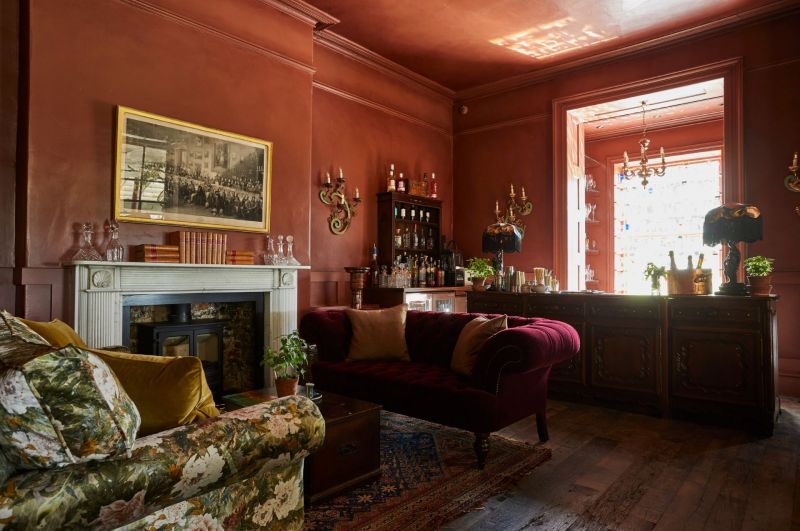 15/12/2021 With a total of 8 branches in the south and west of England, whatever reason you're there for, there's a high-quality PIG Hotel experience waiting for you.
The wildly successful Pig Hotel Group, a small chain of laid-back, stylish, boutique hotels in the south and west of England, has become a must-visit destination amongst the fashionable set since the opening of its first outpost in the New Forest back in 2011 and has just celebrated the opening of its eighth branch in the South Downs in Sussex.
It is renowned for providing the highest quality ingredients in the most sustainable, local, and resourceful way, and this applies not only to the restaurant menus but to the drinks lists too, with all ingredients sourced within a 25-mile radius.
[[relatedPurchasesItems-22]]
"Our drinks offering varies across each hotel," confirms Luke Harbor, group head sommelier who is based at the South Downs Pig but oversees the entire wine operation. "Akin to our 25-mile food menu, we utilise what's on our doorstep when it comes to drinks, as well. In addition, each Head Sommelier and bartender have autonomy of their list which brings a unique sense of personality to each one."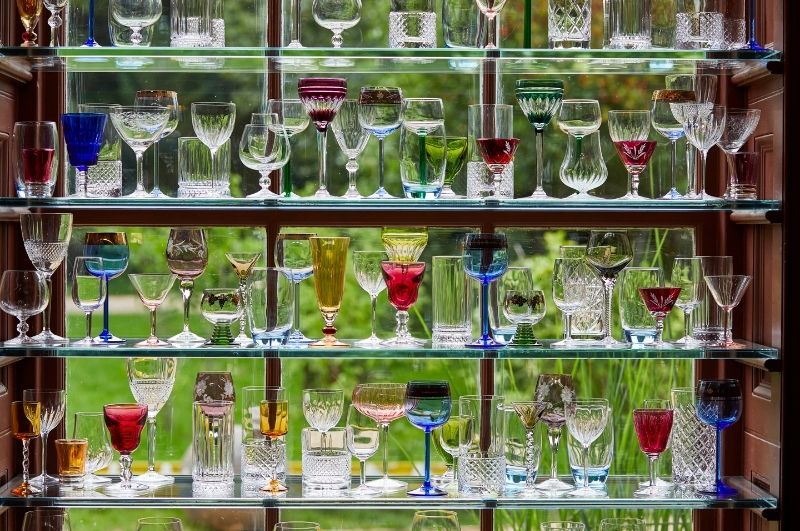 Take a look at what is being shaken, stirred, and poured. View THE PIG-in the South Downs Wine List and Bar Menus
In West Sussex, where the latest hotel opening is situated, there is a plethora of some of the best independent micro-breweries and craft cider makers on its doorstep including Arundel Brewery only seven miles away, and Wobblegate Orchard Cider 22 miles away. The hotels also work closely with local artisan and small-batch distilleries to notch up their gin and tonics a gear or two. The "garden to glass" cocktails are created with some of the best local spirits, including Chilgrove Gin, Brighton Gin, Slake Spirits, Yarty Cordials, and Generation Distillers.
"We do try and source locally to each Hotel," says the head barman Tim Batchelor. "It adds a point of difference to what they may find in another hotel or restaurant. We don't do the major brands either. We stick by smaller British products as much as possible."
However, while the drinks lists vary from hotel to hotel, the underlying ethos across the group remains very much the same, with cocktails designed with the kitchen garden in mind. Everything grown in the gardens, the beating heart of the hotels, are featured on the seasonal menus with the head gardener working closely with the bar team, experimenting with fresh ingredients to curate a range of diverse and original concoctions.
Head to the bar in any Pig you will find an eclectic offering of botanically infused vodkas with all sorts of herbs, fruits, and vegetables including rosemary, thyme, basil, horseradish, cucumber, strawberry, and even pelargonium.
Cocktail sales as a whole have remained the same over the last few years, accounting for between 40 – 50-% of bar drinks sold according to Harbor. "However, the trends within cocktails have moved," he says. "There is a rise in tequila and rum, though gin is still the big seller. But guests are more willing to try other spirits in a similar style like tequila and tonic or sherry and tonic." Popular cocktails include the BBQ Martini, which features Chase oak-smoked vodka, charred pepper shrub, and chilli, or the Tapatio Tequila with Rhubarb IPA shrub, grapefruit, and soda.
Wine, meanwhile, is very much at the heart of the Pig experience, hardly surprising given that owner Robin Hutson was also the co-founder of the Hotels du Vin chain, renowned for its wine offering. In fact, the South Downs Pig even has its own two acres of vines which were planted last year with Pinot Noir, Pinot Meunier, and Chardonnay, meaning the Pig's very first vintage could be featured on the hotel's wine list from 2023.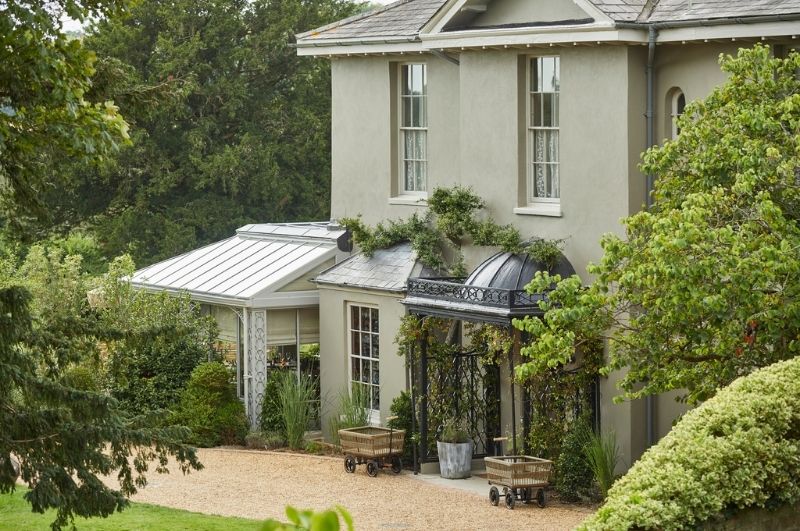 The PIG - In the South Downs
With limestone chalk soils, south-facing slopes, and one of the warmest and driest climates in the UK, the South Downs Pig is the perfect place for growing grape varieties found in sparkling wine, as the number of award-winning wineries on its doorstep such as Rathfinny, Bluebell and Bolney is testament.
"Our wines list evolve around a balance of the world of wine. You'll find all sorts on our lists," says Harbor. "It stems around a double-sided A3 page – that's our only ceiling on how many references you'll find. And, even then you may find a small black book of treasures kept by the Head Sommelier."
The wine lists are arranged in a number of different ways, which vary from hotel to hotel. At the New Forest Pig, for example, the list is divided into New World and Old World, with a wide selection of wines from each producing country, including Australia, Chile, South Africa, the US, and New Zealand, while the Old World is represented by France, Italy, Spain, and Germany. The list also offers around a dozen English sparkling wines by the bottle, and two by the glass, as well as four Champagnes and a Cava.
There is also a "Something Different" section, which includes such wines as a French Gewurtztraminer from Alsace, a Spanish Godello, and a Hungarian Furmint. A Sommelier's Selection includes 11 wines handpicked by Harbor, representing something a bit special, and includes a Viognier from the Rhone Valley, a French Riesling from Alsace, and a Sardinian Vermentino, as well as a selection of sweet wines.
By contrast, the wine list at the Harlyn Bay Pig in Cornwall is divided into different categories, including a home-grown selection of English still wines, including Devon Minnow, a wine created from the Bacchus grape and barrel fermented and aged in French oak for 11 months by the Pig's owner and founder Robin Hutson, in tandem with restauranteur Mark Hix and Castlewood Vineyard.
There is also a section called Keeping it Real, which features a selection of natural, low intervention, and biodynamic wines, while another category, Rock Stars, celebrates the "bona fide icons of the wine world". Classics and Favourites offers a range of the greatest hits of wine, while guests can choose from 11 English wines, 6 Champagnes, and a Cava from the sparkling wines section.
Incredible Wines from off the Beaten Track is another section where guests are able to discover wines a little less ordinary, while Little and Large provides the opportunity to order wine in alternative sizes such as magnums or half bottles.
At the Pig at Combe in Devon, the wine list is arranged more conventionally, and largely by country, with a large selection from Spain, Portugal, Italy, France, the New World, and the Rest of Europe, while some rare and exclusive bottles can be perused in the Sommelier's Cellar Book.
Batchelor says that guests are pretty well clued up on drinks, though most are keen to take advice from the bar staff. "We do get a lot of guests who know a lot but they are all willing to learn and listen and try new products. Even those who are well informed are happy to let us contribute to their decision," he says.
And the growth in interest in English wine is a notable trend. "English wine is increasingly popular and encouragingly viewed as high quality," says Harbor. "We have suppressed Champagne sales since 2014 favouring English sparkling. The still wines have leaped in quality over the past few years, and we now offer still wines by the glass in each hotel.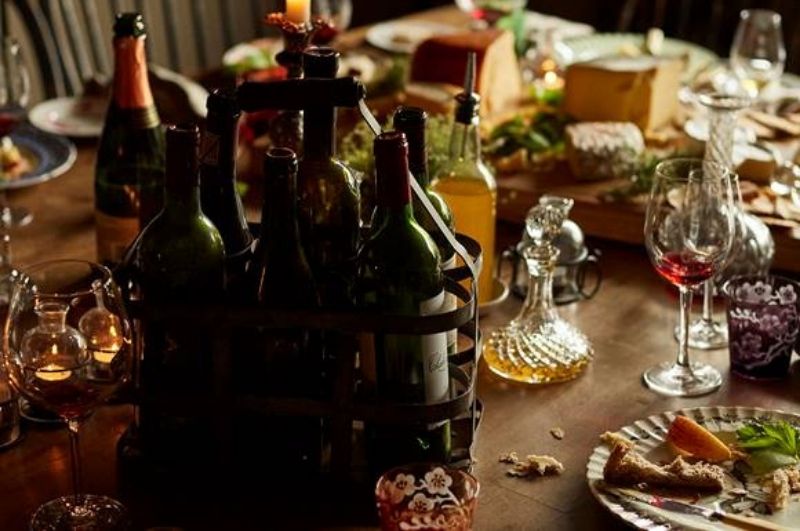 THE PIG-at Combe wine lists across the litter boast a HUGE selection of the very best of English wine.
And we made the choice to move away from Prosecco three years ago – we feel that championing quality focussed, English sparkling wine producers best represents us."
The hotels also offer around 20 wines by the glass, which are largely changed with the seasons. "There are no hard and fast rules as to how often we change these, but it's either seasonal or when stock runs out," explains Harbor. "We offer wines by the glass in each wine category, ranging from entry-level to super premier preserved with the Coravin."
Another trend that Batchelor has observed is the growth in demand for low and no alcoholic drinks. "They are really popular as guests want to be able to enjoy their whole day and not get drunk too early," he says. "I see it as them not drinking less, just the same amount over a longer period."
Craft IPA's, meanwhile are a big hit amongst beer drinkers, according to Batchelor. "We only offer packaged beer, with around 8 – 10 per hotel. Lager is popular but there is a definite rise to more craft styles. Guests like how each different brewery has its own unique taste."
Article Written by: Helen Arnold, Freelance Journalist & Editor
TAGS: