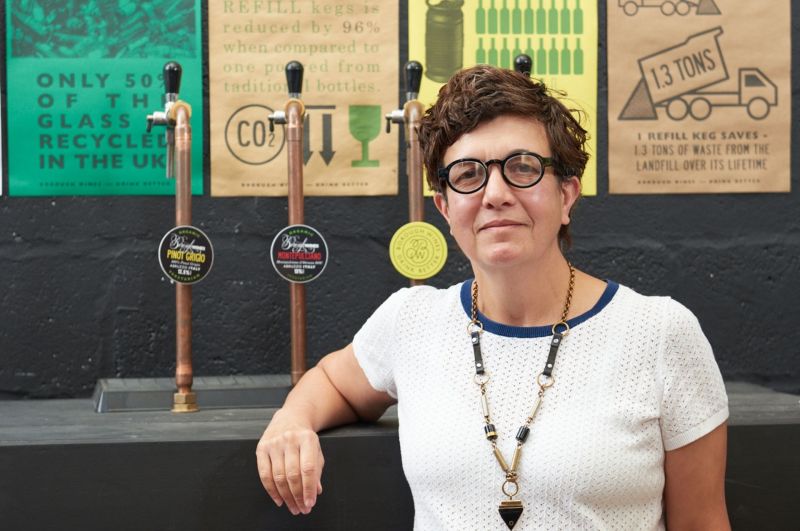 27/01/2022 London-based wine merchant Borough Wines has put sustainability at the very heart of its business model, making it commercially viable in the process.
Too many companies are guilty of so-called greenwashing, spending more time and money marketing themselves as eco-friendly than actually going about minimising their environmental impact. But London-based wine merchant Borough Wines has put sustainability at the very heart of its business model, making it commercially viable in the process. Helen Arnold met managing director Muriel Chatel to find out how this innovative business is putting its money where its mouth is.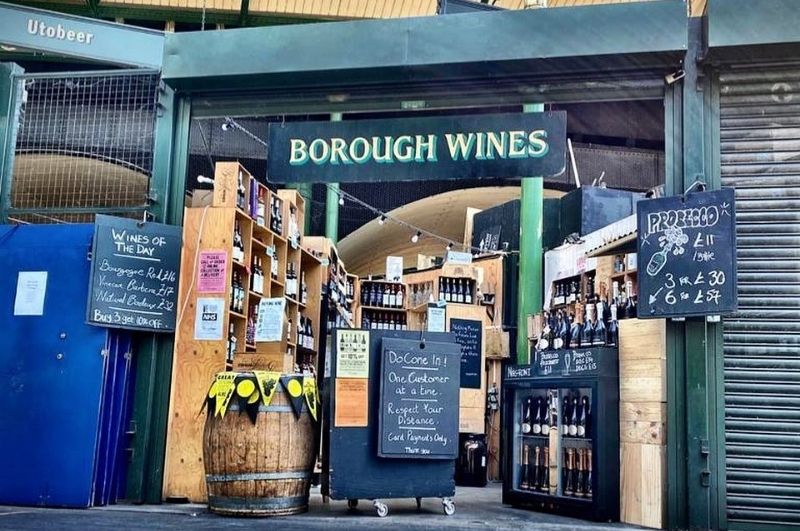 Greenwich-based Borough Wines started life as a wine retailer in London's fashionable Borough Market back in 2002. Since then the business has succesfully branched out into supplying both the on and off trade which is now the main focus.
Many companies claim to be taking measures to combat global warming or minimise their carbon footprints. But all too often this is a mission statement tacked on as an afterthought rather than an integral part of their business strategy. Not so Borough Wines, which has sustainability built into its very DNA. Managing director Muriel Chatel, who first set up the company in 2002, with the opening of a wine shop in Borough Market explains: "We are on a mission to reduce waste in the drinks supply chain, and with environmental concerns high up on the agenda now, we want to help our customers address these and provide ways for them to stand out from their competition," she says.
She is keen to stress that this is not purely an altruistic move, but something that also makes sound business sense. "We are not doing this for romantic reasons, the numbers have to add up and be commercially viable," she confirms. "However you can go back to a more gentle way of doing things, and protect the environment, but still be very efficient."
[[relatedPurchasesItems-38]]
Borough Wines, which still operates its original retail outlet in Borough market where it all started, along with a second store in Hackney, switched to servicing wholesale customers in 2019.
"What we did with Borough Wines is fantastic and I am very proud of it, but I felt I had gone where I wanted to with the shop, so it was time to move on," says Chatel. "At first we were just supplying local restaurants, but I soon realised that you deliver 200 bottles on Tuesday and by Friday they're all in the bin and I thought - this is just crazy. It's pollution for the neighbours, it's extra work for staff, and money you shouldn't have to spend, and it's not necessary - even if glass is recycleable, it's still another process. So that's how we got into selling wine on tap - We've made refills fashionable again. We started with bag in box, but were not pleased with the technology. Then keg came onto the market, and we loved the way the wine was protected in a vacuum."
Borough Wines now offers its customers a number of different ways of minimising waste and reducing their collective carbon footprint. Last year it launched its Zero range, a selection of 25 artisan wines from independent winemakers – largely, French, Spanish, Italian and Portuguese - chosen to celebrate sustainable winemaking. Many of the wines are vegan and biodynamic, and are all available in three different formats – Return Bottle, Vinotap and Refill.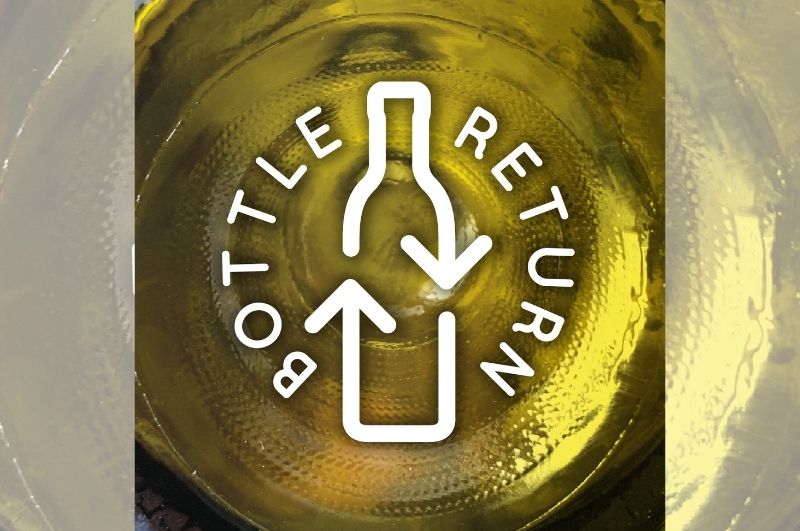 The Return Bottle scheme covers the full range of 25 wines,and was launched as part of the company's initiative to improve the process of buying and dispensing wine in every way, and offering convenience, quality, value and choice, encompassing a wide variety of regions and styles.
"We know that the wine bottle is a very familiar and much-loved way of serving and buying wine, yet this traditional model is not the most sustainable," says Chatel. "This is where Borough Wines comes in, leveraging the benefits of big scale technology on a boutique scale and improving all aspects of supply, including margins, quality, service and choice."
The wines are shipped in bulk directly from the vineyardsto Borough wines London HQ, with around half being bottled immediately, depending on customer demand at that time. The remainder is stored or put in kegs for the on-trade who sell it by the glass on tap via Vinotap, or Refill Kegs. Vinotap is a 10-litre stainless steel zero-waste alternative to bag in box with no cardboard or internal bag, which comes with its own tap dispensing system. The same range of 25 wines is also available in this format. Its size means it can easily sit on a bar counter, and once empty, the Vinotap is collected, cleaned and refilled, providing another zero-waste solution for bars, restaurants and retail.
This new initiative joins Refill Kegs, which the company claim are the only reusable kegs in the country. These larger containers – 25kg kegs – contain the equivalent of 33.3 bottles of wine each, and have to be professionally installed by Borough Wine's in-house cellar team with each keg saving 16kg of glass from being produced and disposed of. Before installation, Borough Wines undertake a survey of the property to enable them to recommend the best set up option. Once the kegs are in place, the company are then able to maintain the system. "With years of experience and a dedicated in–house team, we have control of every step of the process, delivering and maintaining the optimum Wine–on–Tap experience for your business," says Chatel.
"Wine on tap is now massive," she continues. "There used to be the perception that the quality is dodgy, but we now do a range of around 24 wines, with some seasonability, such as Vinho Verde which is great for spring and summer. And you don't have to just have a single house wine – you can have a variety of wines on tap." She says that while customers can initially be sceptical of the concept, once they taste the wine they are more often than not won over. "Yes, perceptions of quality can be a problem, not just in the trade but amongst consumers too, but that is changing," she says, adding that initially many winemakers were reluctant to offer their wines on an on-tap basis as they were unsure that quality could be maintained, and were concerned their brand images may be damaged.
Chatel advises offering between three to six wines on tap, with three being the average number that her on-trade clients offer. With three wines she recommends providing an entry level wine, (her best seller is an organic Merlot from France), plus two mid-priced wines, such as a Picpoul de Pinet or a Vinho Verde. But for those on-trade outlets who have more space or want to offer their customers more choice by the glass, then Chatel says that there is more scope to be experimental and offer a less familiar grape such as Fleurie or a Bordeaux. "We have some familiar names and some lesser-known grapes that you won't necessarily find at Tesco," she says. "Our customers know they can get a good quality wine at a good price."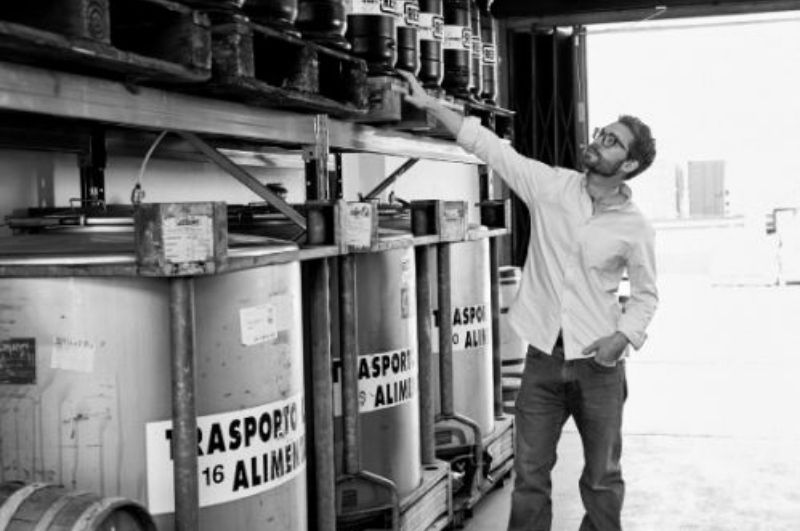 Borough Wines warehouse in Greenwich, where all their bottling takes place and kegs are filled
Borough Wines now employ a technician to install and maintain the kegs, but this only came about by trial and error. "At first, we learned the hard way, and subcontracted out, but that became a nightmare, mainly because we were dealing with people used to beer installations, which is similar to wine - but not the same. We now have more control, with someone in-house able to troubleshoot problems," says, adding that customer service is "everything". "You are not just a wine merchant – wine on tap can't happen without customer service," she stresses.
The company's Bottle Return Scheme was originally inspired by Damien Barton of the renowned Barton wine dynasty in Bordeaux, who approached Borough Wines knowing the company was hot on sustainability issues, as he was keen to reduce the environmental impact of glass bottles without damaging the image of a wine brand and wanted a partner to work with. The initiative now offers wine shops and restaurants who want to retain the bottle format a zero -waste option with bottles – including the Barton 225 brand- delivered to customers in recycled plastic crates. This does away with the need for cardboard, and buyers are encouraged to return their empty bottles, which Borough Wines collects with the next order, and are then able to reuse at least 30 times.
While the trade has embraced environmental concerns, Chatel claims there is still much more work to be done. She believes that some companies do pay lip service to the issue of sustainability, though concedes that for a traditional wine importer, for example, it can be difficult to make any meaningful change. "Because we set up the business around sustainability, which we live and breathe it has been easier for us to adapt and make the necessary changes," she says. "There is a limit as to what conventional businesses can achieve without changing everything and tearing up their business model. They might persuade winemakers to use ligher bottles, or encourage them to use more sustainable practices in the vineyard, but in the grand scheme of things these are the least important aspects. What's really important are packaging and transport, and where the biggest impact can be felt."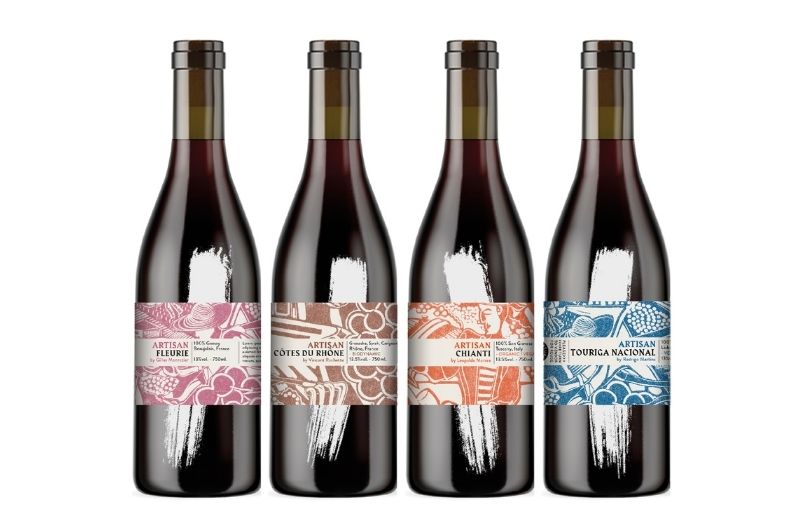 Borough Wines deliver nationwide, but with an eye on their carbon footprint, plan the logistics of this carefully, making one trip up north and west only once every ten days, and collecting empty bottles and kegs on the return journey.
Borough Wines' delivery vans are organised in such a way that packaging is not required, with wine bottles simply stored in crates which the customer can then stack up, taking up little space. "We take away the empties, and the kegs when we deliver," confirms Chatel. "This means our customers don't have to deal with tons of packaging."
In line with many businesses, Covid has proved one of the most challenging periods in Borough Wines existence, and in 2019/2020 the company lost up to 70% of its business. While this was a crushing blow, Chatel says that Covid has had some positive effects. "It has forced us to branch out into other areas, and made us realise we were on a hamster wheel, and made us stop and reflect. What is important to us as a business? We started doing online tastings, which was a lovely way of keeping in touch with everyone. Then the trade needed samples so we were kept busy rebottling, which meant we were able to get through the crisis with a full team."
TAGS: