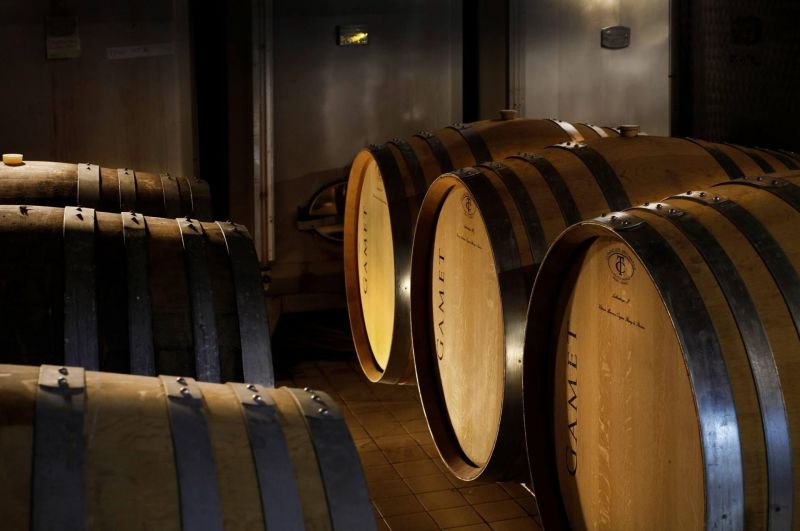 14/12/2021 Grower Champagnes add some quirky individuality to a wine list and also make a brilliant match for food, claims Cameron Foster, co-owner of Deux Six Wines.
Champagne is renowned for being the ultimate go-to celebratory drink. And few restaurants or bars can afford not to include at least one Champagne on their lists.
But while sommeliers carefully curate and hone their wine lists, too often the Champagne offering is unimaginative and homogenous, with the big brands dominating. At least that's the view of Cameron Foster, co-owner of specialist grower Champagne importer and distributor Deux Six Wines, who tells Helen Arnold the main spur in setting up his business in the midst of the pandemic last year was down to what he perceives as the lack of imagination and individuality in UK on-trade Champagne lists.
[[relatedPurchasesItems-38]]
"We were fed up seeing the same brands and bottles when we knew what incredible Champagnes were available," he says. And this is where the idea for specialising in grower Champagnes came in. "We fell in love with grower Champagne after numerous visits to the region, lots of reading, learning and plenty of tasting!"
While the bigger house Champagne producers will buy the bulk of their grapes from small growers and bring them together to create their own cuvees, grower Champagnes are made only from the grapes grown in producers' own vineyards. This gives them full control over the whole winemaking process, from planting, pruning and harvesting through to pressing, bottling, labelling and marketing.
So why should the on-trade consider making space for a grower Champagne on their list? "From a style point of view grower Champagnes are artisan products," says Foster. "They are driven by the terroir and environment. They are rare, exclusive and of superb character and charm. Grower producers have the creativity to make new and innovative Champagnes that express the characteristics of the land and the grapes. Champagnes made by the big brands are built on consistency and volume which is why, no matter what the blend or base vintage, for an entry-level wine from a house will taste similar every time."
While Champagne in the UK is usually drunk as an aperitif, grower Champagnes not only add some quirky individuality to a wine list, but also make a brilliant match for food, claims Foster.
"We will never say grower Champagnes are 'better' than a big brand as without those there wouldn't be the Champagne phenomenon," says Foster. "However we feel we offer alternative Champagnes that can suit a variety of cuisines and dishes in a more harmonious and interesting way. Champagne is under-appreciated in UK gastronomy and is usually just treated as an aperitif. This comes down to consumers and professionals not being able to try new and unique styles."
And with their unique flavour profiles, many grower Champagnes are an absolute "smash hit" when it comes to many food pairings, he claims. "This is mainly because grower-producers better reflect the terroir and grapes, which don't give such a generic taste of Champagne to the untrained palate. Our Champagnes can be rich and oaky or light and floral. It all depends on the winemaker and their terroir. So we can regularly find a Champagne on our portfolio that works with any dish and can stand up to the strongest of flavours."
With around a dozen producers of grower Champagne on their books, Foster believes that awareness is undoubtedly increasing, as more gain representation in the UK, with 33 new producers entering the UK market in 2019.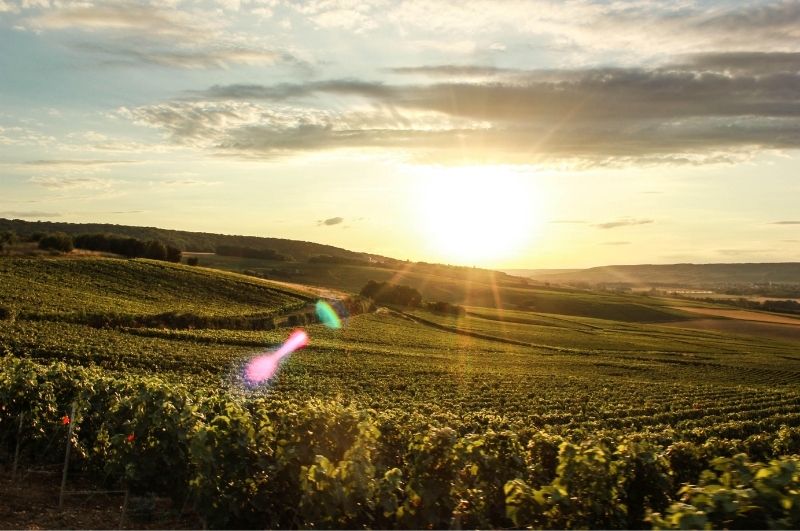 "The UK Champagne market is growing in value and becoming more aware of alternatives to the supermarket staples. The demand for unique and higher quality wines is prevalent more than ever and grower Champagnes can certainly fill this void within the industry." - Cameron Foster
However, Foster says we still have some catching up to do with the likes of the US, Asia and Scandinavia where grower Champagnes have really captured the imagination of the trade and wine drinkers alike. Globally, grower Champagne imports reached an all-time high of 18.6% of the total volume of exports in 2019. However, in the UK a mere 1.2% of imports is currently accounted for by grower Champagne, though Foster says this is showing exponential growth.
"Sommeliers and buyers are much more receptive to change and trying new products, especially those that can be exclusive or new to them. Buyers want to stand out with their Champagne list and grower-producers and our portfolio can certainly help them do that," says Foster.
One of the biggest misconceptions he comes across is the belief that grower Champagne is too expensive to consider. "We have purposely built our stable of wines with value and commerciality in mind. Our entry-level Champagnes can rival some of the big brands' prices and for the quality that you get the value for money is superb. This is why we are seeing an increase in our Champagnes being listed as a by the glass option or being a restaurants 'house' champagne."
Consumers are now more conscious than ever of supporting smaller businesses, organic produce and sustainable manufacturing. "Grower Champagnes tick all these boxes and can provide a refreshing view of the Champagne industry away from the household production line of big brands," he adds.
While grower Champagnes are slowly making their presence felt in the UK on-trade, they are regularly placed alongside the big brands says Foster. "What we also need to be careful of is that the same grower Champagnes aren't listed across the top restaurants otherwise we can go down the same route of having a lack of individuality and uniqueness to a list. You wouldn't visit 10 restaurants with the exact same food menu so the wine list has to be unique and creative too."
So what support and advice can Deux Six Wines give to the on-trade? "When working with our clients the key is education and support. We want to help sommeliers and restaurants to be able to showcase the Champagnes in the best way possible. Whether that's through staff training on the stories and selling points of each bottle or through working with how to best pair the wines with a menu. We offer a free staff training session to inspire the staff on how to best sell the bottle and regularly update clients with any news or new vintages and bottles available."
Deux Six also works closely with sommeliers and buyers to advise on their Champagne lists, offering a free list consultation and tasting session to on-trade clients to help them develop the perfect offering.
When devising a list from scratch, Foster says there are various factors to consider, including the number of covers, the menu size and on-site storage just for starters. "A good place to start is to have a strong non-vintage by the glass white and rosé," advises Foster. "In terms of style I would always recommend having a Blanc de Blancs and a Blanc de Noirs available and then a few bottles of something special in the cellar – something a bit unique and different, such as 100% Meunier, oak-aged, oxidative style, Rose de Saignee or something along those lines, and one or two top-quality vintages in the cellar."
Cameron also emphasises the importance of having an excellent by the glass option. "This is where you can really stand out by offering something unique and of remarkable quality at an approachable price. If the first Champagne on your list is something intriguing yet affordable it will always get chosen.
"It's all about education and then passing that knowledge on to the customers. If your staff are passionate about Champagne then this will relay to your customers and increase sales."
He also recommends listing Champagne by village or sub-region, as this can be a great talking point with customers to show where in Champagne the wine comes from and how this can affect its style and flavour. "This is what makes grower champagnes special. There is nothing more impressive than knowing exactly where your Champagne has come from.
"As an example a Blanc de Noirs from Montagne de Reims will be different from a Blanc de Blancs from the Cote de Blancs."
TAGS: