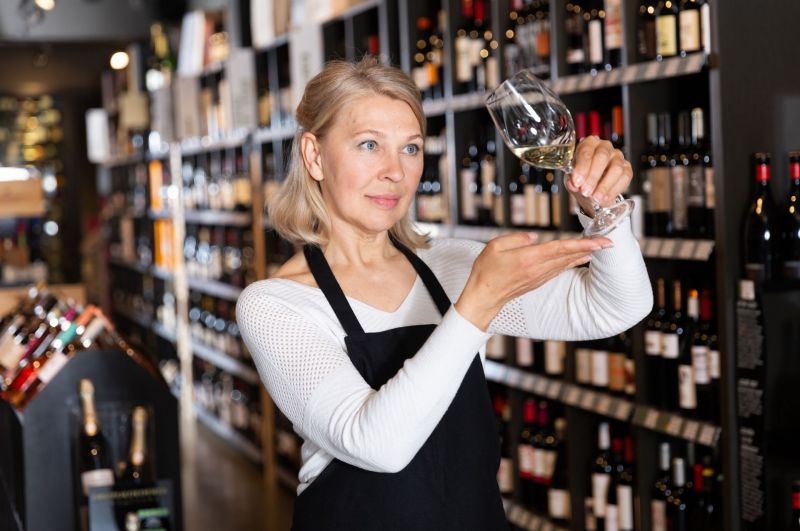 28/11/2021 Since 1886, The Drinks Trust (formerly The Benevolent) has provided care and support to the people of the drinks industry workforce, both past and present.
Since the outbreak of the Covid pandemic, many hospitality businesses have been forced to close their doors for good, with the government-mandated closures making them increasingly unviable.
As a result, many individuals have found themselves out of work and struggling to cope, both financially and emotionally. The Drinks Trust, which has been supporting members of the drinks industry since 1886, reports that it is busier than ever, and is currently supporting a record number of colleagues who have fallen on hard times.
Last year the number of beneficiaries receiving support from the charity increased by nearly 50%, from almost 3000 in 2019 to over 4,500 last year. The combined total expenditure on services was around £1.2m, an increase of just over £677,000 in 2019. And despite the increase in demand for its help, the Drinks Trust's project manager Lucy Marcuson says that the charity was able to support the vast majority of those applying for assistance.
"2020 proved to be one of the most challenging times in industry history, with an unprecedented need for support for those impacted by Government restrictions due to COVID-19," she says "The Drinks Trust responded to these challenges, evolved its services, and delivered support unparalleled in its history.
The Trust provides individuals with financial and practical, vocational, and emotional support to those who are working or have worked in the UK drinks sector. It also provides other services to help improve their circumstances and is funded entirely by the drinks industry and supported by thousands of drinks industry fundraisers, volunteers, and contributors.
From debt advice and tips on accessing government funding to emergency grants due to illness, life-changing disabilities, unemployment, or family crisis, the Drinks Trust is there to help those in need.
In order to qualify for help, applicants must be UK residents and able to demonstrate that they work, or have worked in any organisation in the drinks sector, including production, distribution, sales, marketing, the on and off-trade as well as education and media.
Financial support is available as a one-off grant, or for more regular assistance. The Trust will consider covering the cost of adapting your home to accommodate your needs should you be ill, disabled, or elderly.
Financial support is also available to contribute to the cost of palliative care for those facing life-changing or terminal illnesses, and can also be considered for therapy and counseling. Other applicants have relied on the Drinks Trust for help with legal advice, or to help them get through periods of unemployment.
The charity also offers various 'acts of kindness", which includes things such as TV licence payments, Christmas grants, and white goods.
Before March 2020 and the outbreak of the Covid pandemic, The Benevolent, as the charity was formerly known, primarily supported people with financial grants. "The original helpline was set up in 2017 in response to growing concerns for people's mental health," explains Marcuson. "Since rebranding as The Drinks Trust, the support offered has been broadened and now provides individuals with services across financial and wellbeing services. These are intended to assist with and improve the circumstances of those who receive them, as well as deliver them with the opportunity to improve their circumstances and their careers in our sector. The support services we offer continue to evolve."
Many people have been affected by mental health issues during the Covid pandemic and the drinks sector has been no exception. Recent research by the non-profit-making outfit The Burnt Chef Project revealed that 40% of respondents have struggled with mental health issues over the past 12 months, and approximately one in six people described their mental health as "not good". General managers seemed to be struggling the most, with 42% reporting a decline in the state of their mental health.
As a result, the Drinks Trust has teamed up with The Burnt Chef Project to deliver an "enhanced" mental health support service to the UK drinks and hospitality sector. Working to challenge the stigma of mental health within the industry, the two organizations are aiming to deliver greater mental health support via the Drink Trust's 24/7 helpline. The confidential helpline is manned by counselors or clinically trained psychotherapists, so callers are able to receive immediate support to deal with personal or work-related issues.
Kris Hall, founder of The Burnt Chef Project, said: "Through our partnership with The Drinks Trust, we can now do even more to support the hospitality community through its toughest period to date."
Another service offered by the charity which has proved particularly popular is a mindful drinking course aimed at the hospitality industry and provided by Club Soda with 111 individuals completing the course by the end of last year.
Problems sleeping are known to have soared during the pandemic, and the Drinks Trust also offers a course to help overcome insomnia in tandem with Sleepstation which 131 individuals signed up to last year.
"As the pandemic began to take its toll on the industry, the demand for the charity's services increased rapidly," says Marcuson. "t has been a challenge we hope we never have to experience again, but it was one that The Drinks Trust was able to rise to and positively impact the lives of many of our colleagues and friends. The last 18 months have been an enormous hurdle - however, we are aware that we won't return to "normal" for some time so sustaining the levels of donations and support is key."
Should you have fallen on hard times and think you may be eligible for assistance or support from the Drinks Trust, then please contact them on their helpline – 0800 915 4610 or by email on helpline@drinkstrust.org.uk or Whatsapp "Hi" to 00 353 87 369 0010.
TAGS: