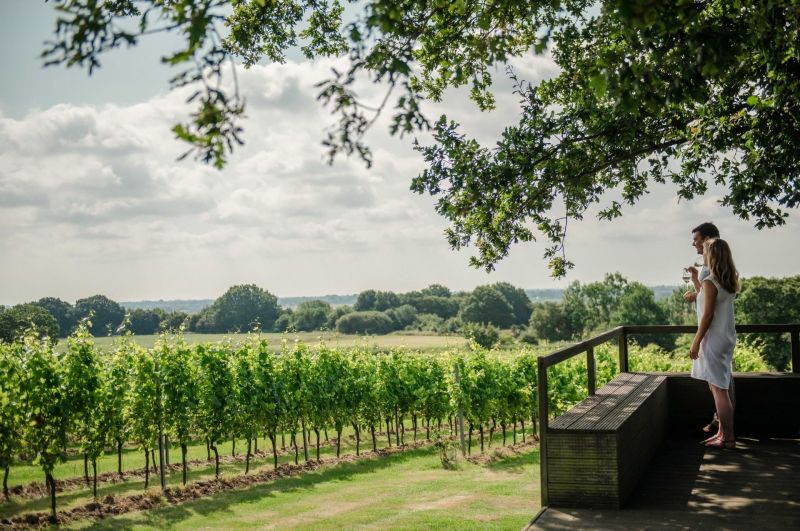 08/02/2022 WineGB's CEO lays out what role the on-trade can play in growing the English sparkling wine sector, and what the future holds for this burgeoning industry.
It wasn't so long ago that English wine was something of a joke, particularly amongst our sniffier continental cousins, but now it's the producers who are having the last laugh. With the wines garnering international accolades and plaudits from around the world, the wines, and particularly the sparkling varieties, have become a force to be reckoned with. Helen Arnold catches up with industry trade body WineGB's chief executive Simon Thorpe to find out what role the on-trade can play in growing the sector, and what the future holds for this burgeoning industry.
[[relatedPurchasesItems-22]]
When the French started muscling in on the English winemaking scene, it was a clear sign that les rosbifs were onto something. English wines have become so respected by the wine cognoscenti in such a short space of time that Champagne houses including the likes of Taittinger have started snapping up land in desirable parts of southeast England to stake their claim in the nascent industry.
The sector has seen massive growth in recent years, with hectarage doubling between 2012 and 2020 from 1438 ha to 3,800 ha today, and nearly nine million vines have been planted in the last five years. The majority of this – 64% is earmarked for the production of the better-known sparkling varieties, while the remaining 36% goes towards still wines.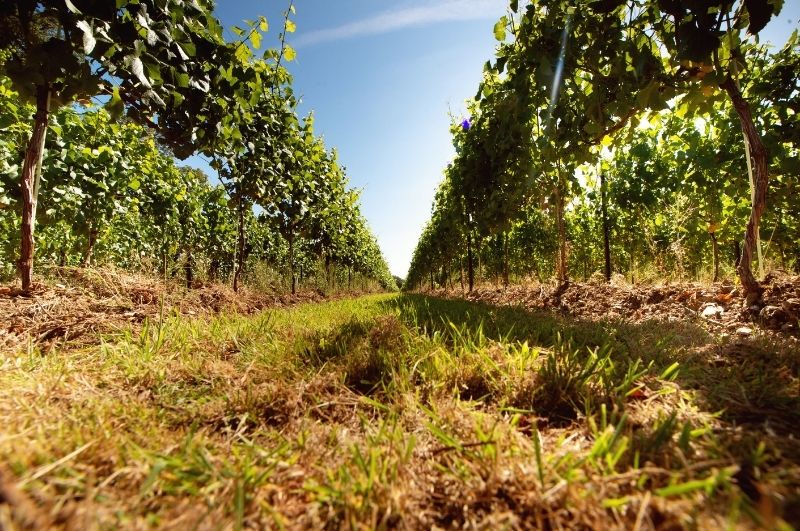 Vineyards at the 50-acre Ashling Park Estate in West Ashling, West Sussex
While the growth has been phenomenal, English wine is still in its infancy, and a small player on the world stage, with production currently just over a tenth of the size of Champagne. Last year production reached 8.7m bottles, a little lower than the previous year when volumes weighed in at 10.5m bottles. Despite the relatively small scale of production, producers are nonetheless exporting some of their wine to 30 overseas markets. And despite the challenges posed by Brexit and Covid, exports have jumped by 51% in the past 12 months, driven by still wine sales which have surged by 501%, while sparkling wine exports were up by 33%. Scandinavia is currently the biggest overseas market for English wine, accounting for 63% of all exports, followed by Japan, the US, Hong Kong, and Switzerland.
Simon Thorpe, MW, and CEO of the industry body WineGB says it is hard to accurately forecast just how large the sector will become but points out that all the recent vineyard plantings will only really come on stream in the next three or four years, so growth, in the short term at least, is already guaranteed.
"There is a great deal of land in England which is viable for vineyards, and in the South Downs national park alone it is estimated that there is 40,000ha of viable land" he points out. "Any growth on this scale would take many years to evolve, and of course would only be practical if there is a proven market for the wines. Growth is coming from many areas; new entrants into the industry, farmers diversifying the use of their land, but also existing producers looking to build on the success of their operations."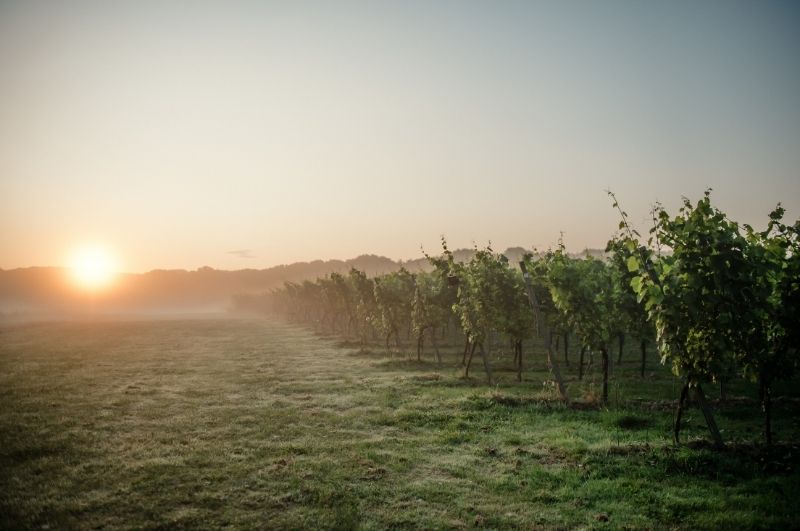 A misty morning at the Gusborne Vineyards which has 60 hectares at Gusbourne Estate in Kent and 30 hectares in West Sussex planted with Chardonnay, Pinot Noir and Pinot Meunier.
And with that growth comes increasing awareness, with UK consumers increasingly likely to ask for a glass of English fizz instead of the ubiquitous Prosecco. "More consumers are now aware of English & Welsh wines, thanks to greater availability through the trade, online and increasingly cellar door offerings," confirms Thorpe," refererencing the growing media coverage and digital influencer engagement which is helping to grow the audience of consumers who are becoming switched onto the English wine category.
"Pleasingly this is helping to grow a younger consumer audience, who are more open to discovery, local, sustainability," says Thorpe. "It is also changing perceptions from more traditional wine drinkers – English and Welsh wines are now being accepted across the board. Our producers are helping to drive this awareness by connecting more with consumers – through their cellar door, e-commerce, social media, and collaborating with outlets that stock them."
And the on-trade has certainly played a role in bringing English wines to the attention of a wider number of consumers. "We know our wines are thrilling and engaging more and more interest from sommeliers," confirms Thorpe. "They love the stories, are open to tasting more wines, and it's a natural progression that in the ever-growing offering of restaurants and hotels that boast their local ingredient credentials, GB wines should also have a greater presence on their wine lists."
He points to the Sommelier Collective, a new online community of sommeliers, which has just launched an Awards scheme in which the sommeliers specifically requested a UK sparkling wine category. "That shows just how much our wines have connected with this vibrant, energetic community."
And WineGB is doing its bit to help the on-trade learn more about English wine too. Earlier this year the trade body held the first of its Masterclasses, where it showed the top winners in the WineGB Awards. "We are in the fortunate position that we can bring in the winemakers in person and we were able to explore each wine in detail with our on-trade guests. It enabled us and the winemakers to build great relationships with the sommeliers."
Next year WineGB will be focusing its efforts on building that relationship with the on-trade further. "There is such opportunity to ensure English wines are on more wine lists – we want to see English wines by the glass in many more restaurants and bars," adds Thorpe.
And with a loyal customer base, many in the on-trade are in a good position to get their customers to try something different. "Indies are set up to hand-sell," confirms Thorpe. "Get your customers to taste the wine, tell them about the producer, the vineyard, the industry. We are here to help with information and resources. From what we hear from the trade, there is demand out there, and customers are keen to discover more – we would hope that this is a real opportunity."
But what about the price? English wine is not a cheap product, so does Thorpe think this might prove to be a stumbling block for cost-conscious UK consumers when they can snap up a bottle of Prosecco or Cava for less than half the price? He believes it is important for English wines to be promoted on their own merits. "These wines are not produced to compete with Prosecco (which has a different production method in nearly all cases) or price – the latter mainly due to the much lower volumes," he says. "The USP for English and Welsh wine is different – local, crafted, and high quality – it would be fair to say many of our wines should therefore be compared with other high-quality regions and wine styles where you come to expect to pay a premium price for the same reasons: Burgundy, Champagne, New Zealand for example. Many Grand Marque Champagnes sell at a higher RRP than English classic method sparkling. They are trading not only on quality but also on brand."
Despite the growing awareness of English wines and their quality, Thorpe says it's important that producers do not rest on their laurels. "It's important that we continue to build awareness in our styles so that the trade can continue to engage further with our whole category.
"We are developing a programme to work more closely with the trade so that we can forge successful working relationships and continue to build awareness and ultimately the category. We will continue to build our own trade-focused campaigns and activities, including English Wine Week (18-26 June 2022) and our annual trade tasting (6 September 2022).
"We're really delighted with the way English & Welsh wines are now on the radar of so many in the trade, but we have more work to do. A key task for us also is to help to support and drive the industry to ensure sustainable growth, consistent quality, and build the generic brand."
TAGS: