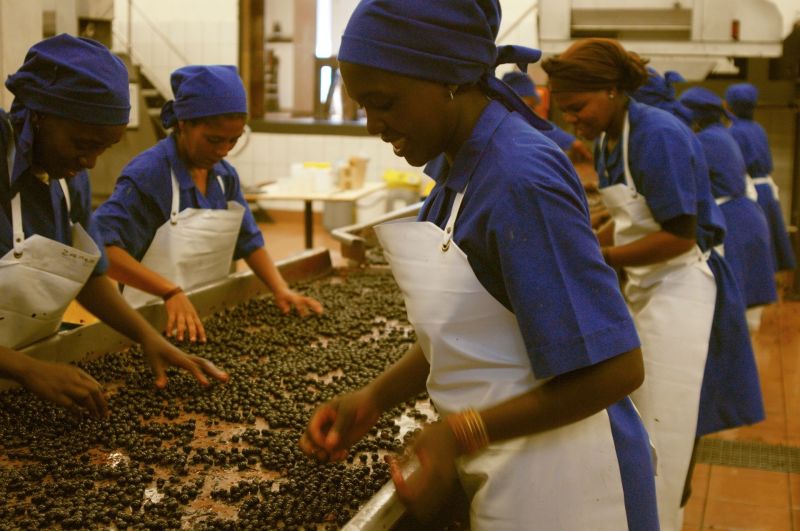 14/12/2021 We caught up with the UK manager for Wines of South Africa, Jo Wehring, to find out what they are doing to help the UK's wine trade and the key emerging trends.
South African wine is hardly an unknown quantity in the UK market and features prominently on most wine merchants' shelves and restaurants lists. Offering an unparalleled combination of quality and value, the country exports approximately half of its total annual wine production, of which around a quarter is destined for the UK market, making it the biggest export market by volume. But what is the country's generic wine industry body Wines of South Africa doing to support and help the UK's wine trade and what are the key emerging trends? We caught up with UK manager Jo Wehring to find out more.
[[relatedPurchasesItems-39]]
What support and advice can Wines of South Africa provide for the UK independent drinks sector?
Wines of South Africa is always available to answer any specific queries and offer information and advice on South African wines. We are able to send point of sales materials to help with activity and the Wines of South Africa website has a host of digital materials available. We are also able to promote events and activities via a consumer newsletter, UK website, and social media channels.
Do you provide any financial incentives for UK merchants to list South African wines?
The UK office regularly runs activities for independent merchants to receive a financial bursary to assist with promoting South African wines and to help boost sales and support the category in any way the individual companies see fit.
Do any producers offer wines on an exclusive basis to the UK independent sector?
Many producers, especially the smaller, boutique wineries, have a focus on the independent sector and put all their efforts into that. The UK's specialist merchant scene is very vibrant, with passionate people who really care about wine, so a strong foothold in that is of great benefit to producers.
Why should an independent stock South African wine? What can it offer that other countries of origin can't?
South Africa delivers incredible value for money, at any price-point, with the country's top wines still relatively affordable. Stylistically it sits between the old and new world, so there are wines that appeal to more traditional wine drinkers. There is a huge diversity of regions and styles, so there is a great deal of choice for the consumer. There are great stories to tell and our winemakers are friendly, fun, and have a lot of personality, which really helps to sell the wines. Lastly, South Africa has a world-leading sustainability programme so wines can be enjoyed with peace of mind.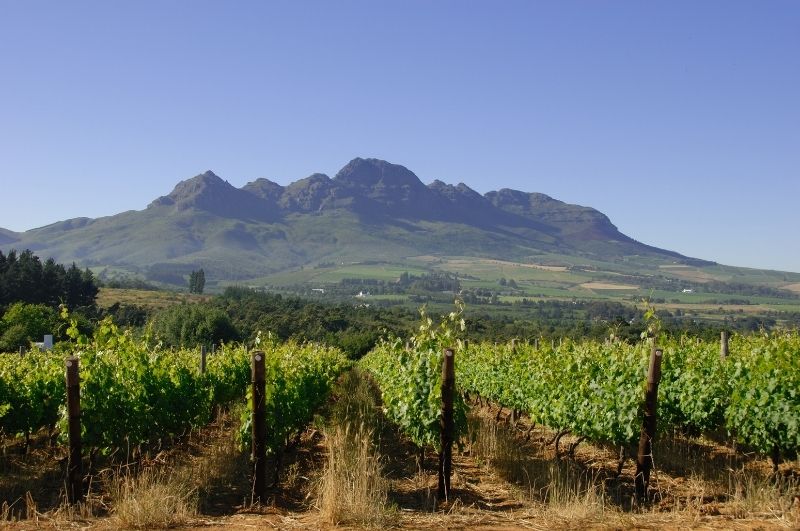 Taking in a gorgeous view at the foot of Helderberg Mountain.
How should an independent drinks merchant go about selling South African wines if they don't already do so? What advice would you give?
A good starting point would be to look at the reports written by Neal Martin (Vinous) and Tim Atkin MW. Both these writers taste a large amount of South African wines, even without being able to travel, so have good insight into the country.
What about the on-trade? How important is it for a restaurant/bar to list South African wines on their list? Is this something that consumers expect to see?
South African wines work well on restaurant wine lists, as the styles are generally very food-friendly, The Cape Winelands has a wonderful food scene with a focus on local, quality ingredients, so winemakers tend to think about how their wines will work with food. South Africa has a great calling card for the on-trade in Chenin Blanc, which is a versatile grape that works brilliantly with food. There's also a point of difference in Pinotage that can be utilised on a wine list.
What do you think is your average UK consumer perception of South African wine? Is that changing/Increasing?
The perception of South African wines has developed hugely in the past 10 years and there is a great awareness of the quality that the country can produce. The UK is a market that has embraced premium South African wine producers, especially in the independent sector. South Africa is well known and the aspirational aspect of wine tourism also helps to build the overall image.
And what about the UK trade? Is it well versed in South African wine, or do you think that more education is required?
There is always room for education and the South African wine industry moves fast so there's always something new to introduce and talk about. The UK trade is very engaged with South Africa and it was quite incredible to see the UK trade support for the industry over the past 18 months, [during the pandemic] as people looked for ways to help the producers in the tough times they were experiencing.
Given the sheer number of producers, where to start in trying to devise a range?
One of South Africa's selling points is the wide variety of wines, grapes, styles, etc. but that does mean there is a great deal of choice. Each region has a distinct style and often a key variety that plays the role of 'flagship' in the area, so that can be a good starting point for putting together a range.
How important is the UK market to the South African wine industry?
Around half of all South Africa's wine production is exported.
The UK is a hugely important market for the South African wine industry, it's the leading export market for our wines and accounts for just under a quarter of all volume exported. The UK is also still a very influential market in terms of global perception of wines, with wine writers and the trade having reach around the world. South Africa has a long, well-established relationship with the UK.
Given the repeated alcohol sales bans in South Africa over the past year have producers become more reliant on exports? Or has exporting become challenging too, given restrictions on transport, curfews, etc.
The situation with the domestic market has meant that many producers have been far more reliant on exports and the pressure to grow exports to save businesses has been a very real situation. There were also difficulties with exports in 2020, where initially all transport of alcohol was banned so producers were unable to move wines to the port for shipping. As Covid hit, the port in Cape Town was only operating at around 25 percent capacity and there were issues with the supply of dry goods. Fortunately, the situation improved in the latter half of 2020.
Has the proportion of shipments to the UK changed in recent years?
The UK has seen good value growth with exports up 29% to August 2021 (MAT), while over the same period exports of packaged wine are up 46%. For 2020 total value exports to the UK grew by 23%. Wines of South Africa is focused on value growth for the UK market, highlighting South Africa's world-class, premium wine offering.
What are your key export markets in order of size and which is growing fastest?
By volume, the UK is the largest market, followed by Germany, the US, Canada, the Netherlands, Sweden, Denmark, France, China, Belgium. The fastest-growing is the US in volume terms, while in value it's China.
What new markets are you looking into?
Wines of South Africa has a significant focus on Asian markets and is also working with African markets to develop an increased presence.
TAGS: