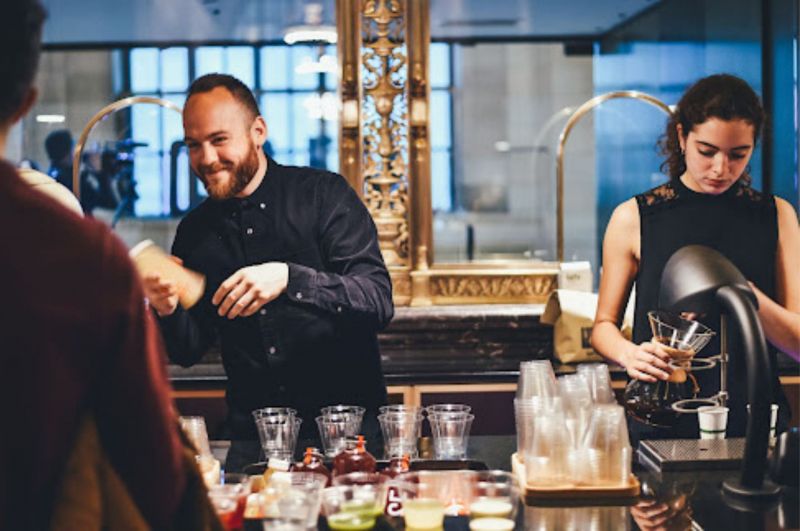 17/06/2022 Staff shortages are one of the biggest problems the hospitality sector is grappling with.
It won't come as news to anyone working in hospitality that the staffing shortage is one of the biggest headaches facing the sector right now. According to a recent report by trade body UKHospitality, the industry is currently limping along with around 400,000 bodies short of being fully staffed, posing a huge challenge to restaurants and bars, many of which are struggling to cope.
Despite strong demand, many businesses are being forced to scale back on any expansion plans and cut their opening hours. Menus, too, are becoming shorter, with operators reducing the number of dishes on offer in order to be able to deliver consistently good food with just a skeleton kitchen staff.
While sadly there are no quick fixes available, one way to make the best of the situation is to ensure that the working lives of your existing staff are as stress-free as possible, which will also go some way to improving staff retention.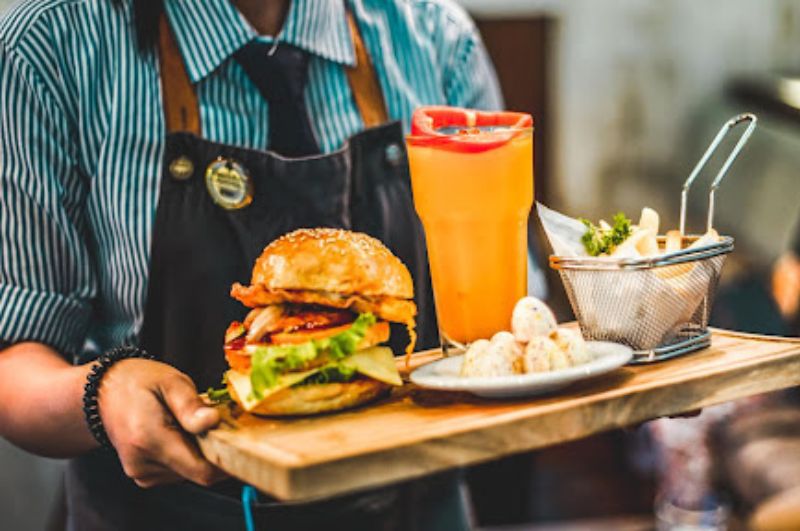 Almost a third of UK workers receive less than a week's notice regarding their shift patterns.
Traditionally, rotas have been quite prescriptive with staff having little say in what hours they work or when, and very often with limited notice. In fact, recent research from the Living Wage Foundation found that nearly a third of all UK workers are typically given less than a week's notice of their shifts.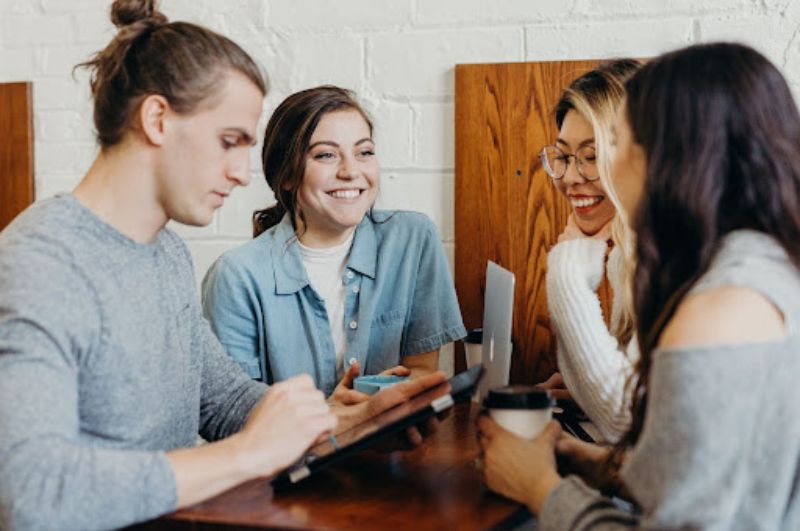 Giving staff more say over the shifts they work can reap the benefits.
Such lack of control over one's work-life can prove stressful and is often a major contributory factor in why someone chooses to leave their job for somewhere more accommodating.
In an attempt to address these issues, Yorkshire-based RotaCloud was set up by James Lintern and two partners, who between them had sufficient experience of work rotas to be convinced there must be a better system. They got to work building an app that would enable managers to create and share rotas in minutes, regardless of their individual experience in rota management – or technology, and RotaCloud was launched.
"RotaCloud was born out of our own personal experiences working with staff rotas and knowing how frustrating and time-consuming they can be," says Lintern. And against the backdrop of the staffing crisis a digital approach to rotas makes a lot of sense, he adds. "Our aim was to craft a straightforward, user-friendly way for businesses to create sophisticated rotas and manage their employees." Today, the app is used by over 4,000 businesses all over the world, saving managers time, helping their businesses grow, and making life easier for staff.
By using the software, team members can communicate their availability simply and quickly, and managers can more easily create rotas that actually work for the whole team.
"RotaCloud cuts down on so much of the hassle that comes with staff management — for hospitality businesses, these types of tools are vital," explains Lintern. "They help keep businesses running smoothly and allow you to focus your time on your customers, rather than your admin."
Lintern says the app can drastically slash rota management time, and staffing mix-ups, and claims that its customers reclaim roughly three and a half hours a week using the software - "an average time saving of 66% compared with doing things the old-fashioned way." Not only is it a great time saver, but also enables managers to monitor staff time and attendance, manage annual holidays and sickness absences, as well as reduce the wages bill.
Swopping shifts with other workers and arranging cover can also be arranged with other staff members being notified via every step of the process, and with managers having the final say. Digital rotas also allow managers to see daily and weekly hours on the rota as they plan, to ensure hours are distributed fairly and staff isn't being overworked.
"With automatic shift notifications sent out when the rota changes, rota planning software makes tweaking the rota much easier," continues Lintern. "You can adjust shifts based on employee requests, and you can even see how changes would affect your budget before committing to them.
"Using a product such as RotaCloud can help streamline people's lives and give them a bit more autonomy," he continues. "Digital rotas and staff management systems help contribute to a good employee experience, and should therefore be thought of as both a recruitment tool and a retention tool."
He believes that certain industries, such as hospitality, health care, and retail, lend themselves particularly well to the use of such technology. But because RotaCloud offers so many features, he claims that they have customers across a "huge variety" of sectors - "basically any business that wants to centralize and simplify their team management and HR Processes."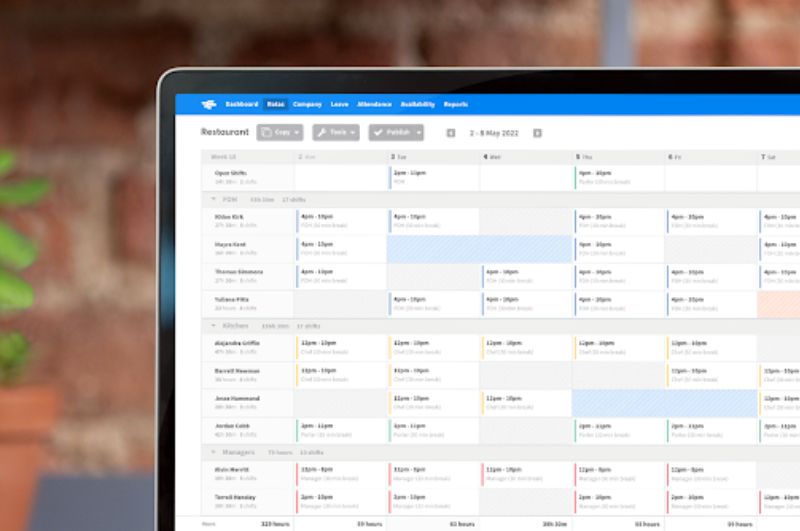 New workplace technology such as RotaCloud enables a more collaborative approach between management and staff.
For managers, the biggest benefit of having a digital rota in place is that they help eradicate many common scheduling issues such as confusion over whether the staff is working on any given shift, managers asking people to work on days they have already booked off, and shift swopping, often a constant source of workplace disputes. Having to deal with these issues on a daily basis is something that many managers are simply resigned to, but rota planning software can help eliminate these problems in one fell swoop. Shift notifications and shift acknowledgment options mean the staff is kept in the loop when their shifts change, and managers are able to see when team members have exchanged shifts, with all swops are done via the software, meaning those overseeing it can observe a history of each shift to see who swopped with who and when.
There is also the option of using an "open shift" functionality whereby any free shifts can be offered to all staff without laboriously having to ring around everyone.
Another useful feature of the software is the ability for staff to clock in and out of their shifts via either their smartphone or at fixed terminals. This ensures that staff are paid properly for hours worked, and is also a useful tool for managers to keep track of where their people are. The app can also inform staff if they are running late or have simply forgotten to clock in.
But what is it that sets RotaCloud apart from the competition? According to Lintern, one key attraction is ease of use. "When we started RotaCloud, we made sure to build the software so that anyone — whether they're managing a team of a hundred care workers or planning the rota for a small café — can use the product, regardless of their IT proficiency.
"We're also really proud of our award-winning customer service team. They're always on hand to help, to answer any questions customers might have, attend video chats to run through the RotaCloud system, or discuss any bespoke needs." The team also regularly hosts live webinars to give users updates on any developments or changes to the product, he added.
As for cost, RotaCloud starts from £20 a month for the standard app, for businesses with up to 10 employees, rising to £40 a month for up to 20 staff, and £200 for up to 100 staff. The company offers a free 30-day trial here: RotaCloud
CASE STUDY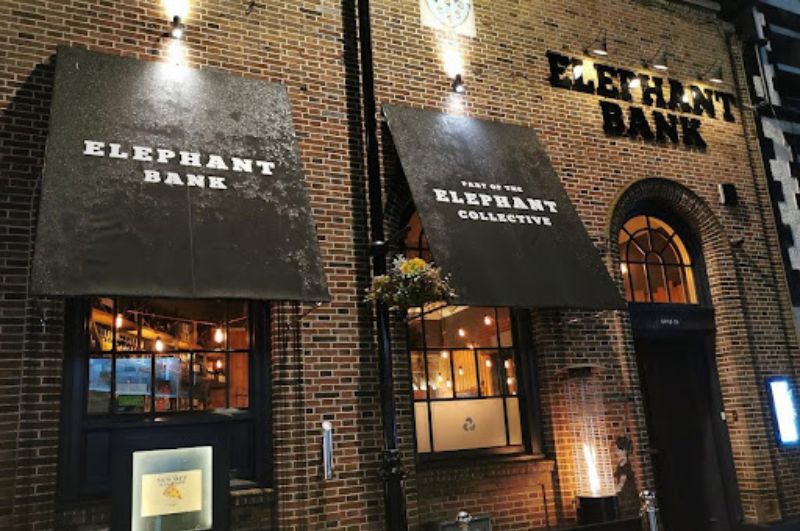 The Elephant Bank on the Wirral, part of the Elephant Collective, says that staff rotas became increasingly complex as the business grew.
One company that has benefited from using rota software technology is Wirral-based Elephant Collective, comprising a café, lounge, and bar, as well as a restaurant, in three locations. In the early days of the business, keeping track of the team wasn't too complex, but as it grew, things became more problematic. "The more staff we took on, the more complicated it became," confirms HR manager Megan Barnes. With three sites now in operation, the company employs front-of-house staff, bakehouse staff, delivery drivers, and office workers, so there are lots of roles to juggle.
"I used to do the staff rota on a spreadsheet then post it to a Facebook group," explains Barnes. "We'd also print it out and stick it to the fridge, but whenever we needed to make alterations we'd be scribbling things out
Another big headache was managing staff holidays, with requests from staff sometimes being missed altogether. "People used to send WhatsApp messages asking for time off, but if I didn't respond straight away – if I missed the message then it got forgotten about. It was too disorganized." That was when the company decided to sign up to RotaCloud, initially on a trial basis.
Booking and managing annual leave is no longer the nightmare it once was for the company. "When people have booked time off, it shadows out the day on the rota, so you know not to put them on shift. If it was doing it the old way, there'd be none of that — I'd have to go back and look at the holidays request sheet, then I'd have to manually make sure I wasn't putting people in on days that they'd had approved off."
Another benefit that the Elephant Collective has found is that staff no longer need to keep messaging their managers in the event that they can't work a shift, as they are able to request to swap shifts with another member of staff, which can quickly be authorized by a manager.
The team also enjoys the clarity that the system provides, with staff being able to see in advance who they will be working with on any particular shift. Additionally, the open shift system has proved really popular, where eligible staff can claim extra shifts on a first come first served basis, making it ideal for those workers who prefer to work more flexibly as well as taking the pressure off management to find staff to step in.
An Article by: Helen Arnold, Freelance Journalist & Editor
TAGS: