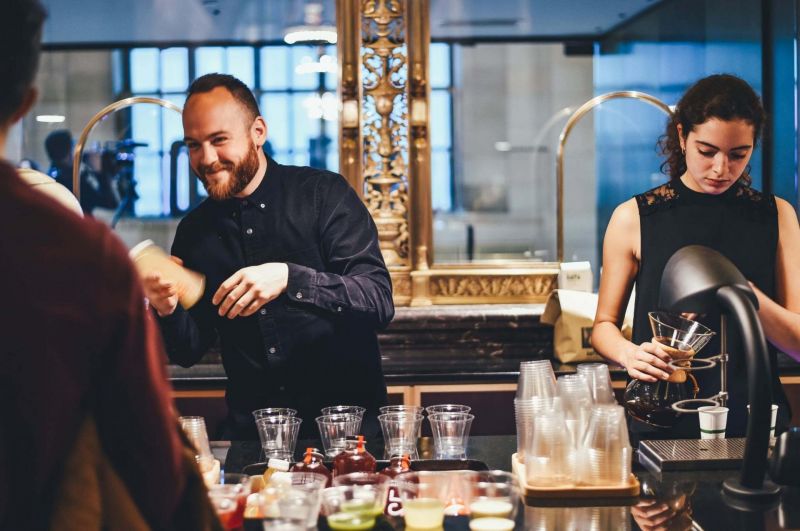 25/11/2021 The UK hospitality sector is facing a massive recruitment crisis, what impact is this having on the trade, and how are businesses getting around the problem?
The UK hospitality sector is facing a massive recruitment crisis, with pubs, restaurants, and hotels across the country reportedly being forced to limit Christmas bookings as a result. What impact is this having on the trade, and how are businesses getting around the problem? Helen Arnold reports.
Brexit and Covid have conspired to create a perfect storm hitting the UK's hospitality sector, resulting in a huge shortage of skilled labour. As a sign of how desperate things are getting some employers are offering hefty "golden hello" bonuses in an attempt to recruit Christmas workers amid fears that the lack of staff will disrupt the usually highly-profitable festive season.
But some have been forced to take the difficult decision to close over Christmas because of staff shortages, with one hotel boss describing the nationwide situation as "the worst staffing crisis in 30 years".
Steve Ellis who runs the Bailiwick Freehouse in Egham, Surrey, is to shut his pub over Christmas and Boxing Day as he is down to only three full-time staff, while student part-timer workers were due to return home for Christmas. Ellis, who formerly worked at Gordon Ramsay's three Michelin starred restaurant Gordon Ramsay in London's Chelsea said: "There is a huge staffing issue at the moment, and it's a big issue. "Because a lot of our part-time staff are students they'll be going home for the holidays, so we will be left with no one. We normally open for Christmas and Boxing Day, but we won't this year. It's just not worth it with the way staffing is at the moment," he told The Daily Mail.
Usually, the Bailiwick offers two Christmas menus, but Ellis says that this year he can only afford to offer one. He added he had already been forced to close two days a week due to the staffing shortage, which he claims has cost his business as much as £15,000 a week, telling the Mail Online "It's a big financial strain."
Unfortunately, Ellis' plight is typical of many in the hospitality sector and comes as industry chiefs say the sector is currently running 10% short on staff - around 200,000 people - due to knock-on effects caused by the Covid pandemic and Brexit. According to industry data, around 84% of hospitality businesses have vacancies for front of house staff, while 67% of firms are in need of chefs. And over a third are on the hunt for potwashers, while approximately the same number are seeking assistant managers.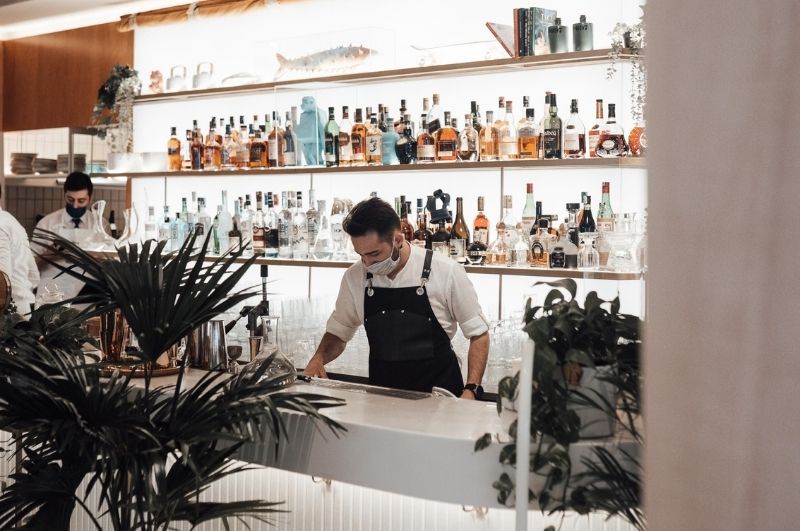 Talent is in short supply, while the demand keeps on increasing, especially considering the festivities.
In an attempt to fill the gaps, hospitality businesses are now launching aggressive recruitment campaigns, with Hilton Hotels - one of the UK's largest chains- attempting to recruit 1,900 new workers in the run-up to Christmas while pan-Asian restaurant group Wagamama is also on the hunt for new chefs amid a shortage in a third of its establishments.
And with hospitality staff in such high demand, businesses say they are having to stump up ever-more generous salaries to attract staff. Industry bosses claim that payroll costs have jumped by over 10%, just as they are facing higher prices on ingredients, supply chain issues and soaring utility bills and warn that customers can expect to see higher restaurant and hotel bills in the coming months.
Kate Nicholls, chief executive of industry trade body UKHospitality, told a Common's environment, food and rural affairs committee last week that the supply chains for pubs, hotels and restaurants were "nowhere near resilient" adding that around a fifth of deliveries were being disrupted, leading to food and drink arriving at the wrong times and at higher prices. "We will deliver as good a Christmas as we are able to but not as good as we would want to," she said. 'Whereas businesses might have done three sets of covers in a day, they might now just do one or two because they haven't got the staff. Customers won't see a difference (in the quality) but anyone trying to book might find it harder because businesses might not be operating at full capacity."
[[relatedPurchasesItems-39]]
She added that UKHospitality is urging the government to consider short-term visas for the hospitality sector as it transitions to a higher-skilled, higher-wage domestic workforce.
It has also urged the Government to "more clearly articulate the EU Settled Status (EUSS) Scheme rules", including by using embassies, to those who have returned overseas and have a legitimate right to live and work in the UK.
Meanwhile, Emma McClarkin, Chief Executive of the British Beer & Pub Association, also raised concerns about the staffing crisis facing UK pubs. "Our pubs face a serious staffing shortage that has become acute," she said. "This is a major concern for our sector as it is hindering its recovery after lockdown. At our heart, we are a people business and we need good people to provide the best hospitality.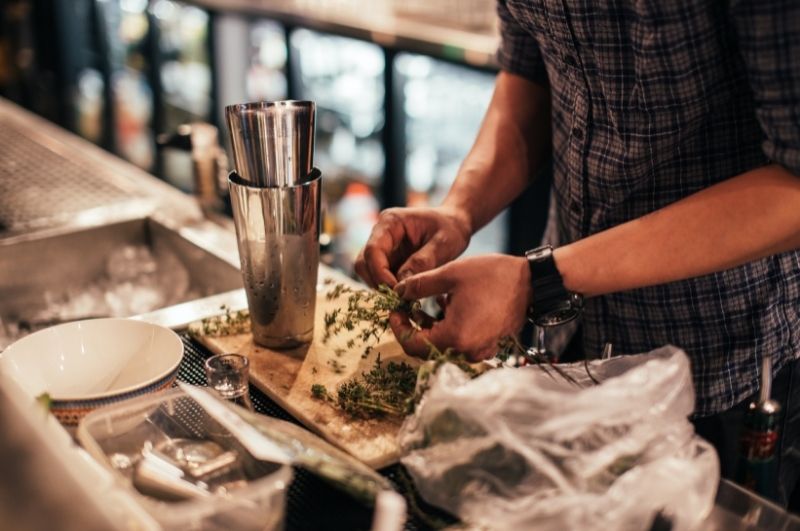 Even before the crisis, pubs in some areas were struggling to find the staff with the skills they need. As they reopen and begin their recovery, some have found staff have either moved away or found jobs in other sectors.
And another survey by accountancy and advisory firm BDO has warned that staff shortages are rippling out from the hospitality, haulage and farming sectors to almost all parts of the economy, putting "severe pressure" on medium-sized businesses across the UK. More than a quarter of the 500 firms polled said the lack of staff was putting pressure on their ability to operate at normal levels, with reduced stock, due to the resulting supply chain disruption hitting their businesses.
While some firms had considered slashing production, others were planning to up their prices, leading to concerns over rising inflation as the vital Christmas trading period approaches. Nearly a fifth said they were increasing wages in an attempt to attract new staff, while others were introducing extra perks to lure workers. But it would appear their attempts are somewhat in vain, with one in six jobs in the sector still currently vacant, according to the latest business confidence survey from consultancy firm CGA.
This found that only 18% of the 200 businesses in the restaurant, pub and bar industries surveyed, said they were confident that they would be able to recruit and retain the staff needed to run their businesses, a dramatic drop from the 67% who felt secure about their prospects just three months ago.
Around two-thirds said they expect to be hiring staff at a higher rate than usual this year, and were already struggling with absences, reporting that on average about 6% of staff were currently in isolation because of Covid.
The shortage is forcing businesses to ramp up their efforts to attract and keep hold of the staff, with three-quarters saying they have offered better pay, while two-thirds have "tried to cultivate the right working culture" to keep workers. Those bosses who have increased pay said they had boosted wages by 11% on average for existing staff, and 13% for new hires.
One of CGA's directors, Karl Chessell, said the figures illustrated the "full scale" of the hospitality sector's recruitment and retention crisis and called for government support.
"Thousands of businesses are now critically short of staff, while many of those who have sufficient labour face a fight to keep hold of it," Chessell said. "Gaps at front and back of the house and fast-rising wage costs threaten to derail the industry's recovery, and sustained, targeted government support is now urgently needed to tackle the problem."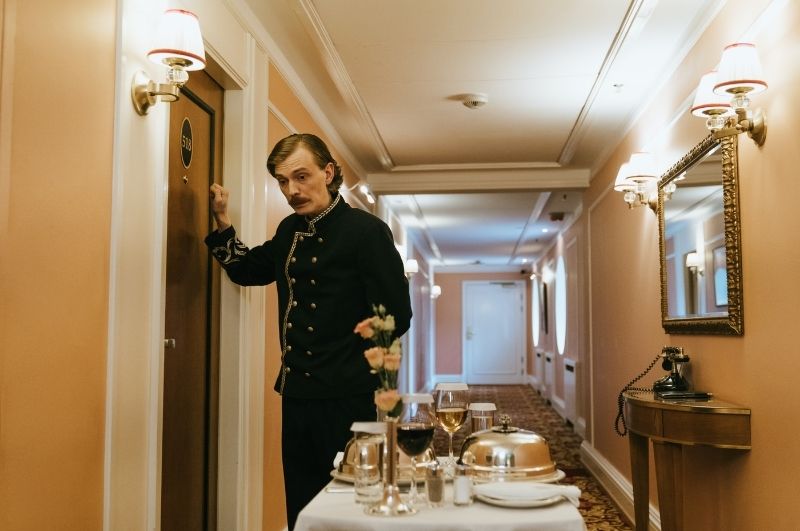 The hospitality staffing crisis is also being felt acutely in the hotel trade.
Simon Cotton, the group managing director of hotel chain HRH, which operates six luxury Yorkshire-based hotels and restaurants said his outlets were having to be more 'prescriptive' about the bookings they take in the run-up to Christmas, adding that his business was currently around 10% down on staff and struggling to recruit.
The company usually employs around 250 people but is currently operating with only 220. "We had an enquiry for around 100 people a few weeks ago and they wanted a three-course choice menu and I had to tell them we didn't have the staff to do that," said Cotton. "We are being more prescriptive on what business we are taking because we simply don't have the staffing levels."
Article Written by: Helen Arnold, Freelance Journalist & Editor
TAGS: