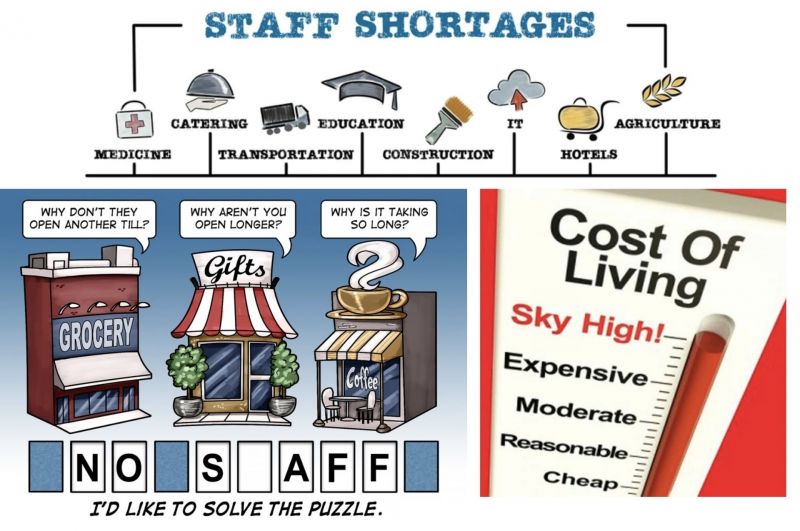 01/07/2022 The UK's hospitality sector post-pandemic recovery could be hard hit by severe staff shortages & the cost of living crisis, according to a new report.
The UK's hospitality sector post-pandemic recover could be hard hit by severe staff shortags and the cost of living crisis, according to a new report. Helen Arnold reports.
While revenues in the hospitality sector are forecast to grow by over a quarter (26%) compared with pre-pandemic levels, the equivalent of a £12bn rise in annual turnover compared to 2019, and a £22bn increase in 2021, this could be held back by rocketing fuel and other supply costs and the battle for new recruits, according to Barclays Corporate Banking latest study, UK Hospitality's New Challenge.
The report says that the vast majority – 77% - of businesses in the hospitality sector are bullish about growth prospects this year, and a third declare themselves to be "very confident". A mere 5% of those surveyed said they were not at all confident, with the most upbeat regions being the North East and South West England, where 92% and 90% respectively declared themselves confident. However, London was the least confident area, with only 54% saying they felt positive about the future outlook.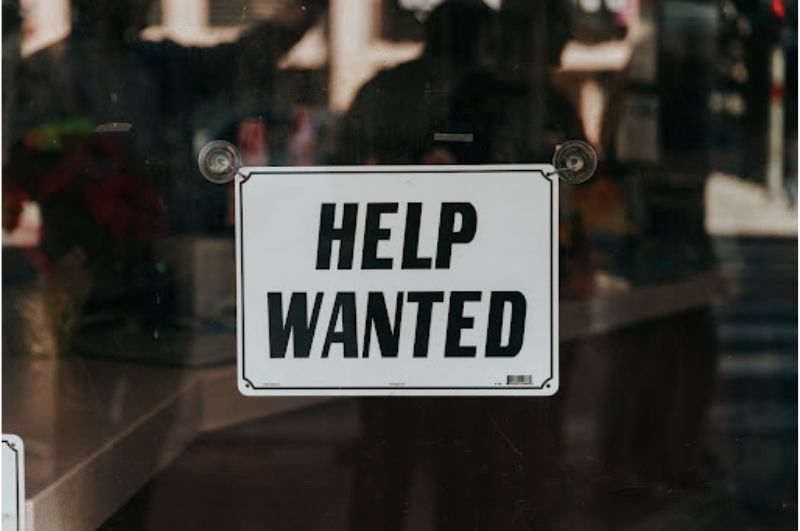 The UK hospitality sector is facing an unprecedented staff shortage.
At the same time, a full 84% are struggling to recruit staff, which could hinder potential growth. Over a quarter (26%) of hotels and over a fifth (22%) of restaurants are struggling to find front-of-house staff, while kitchen and cleaning staff are also much in demand, with the shortage being most prevalent in the East Midlands and the East of England. Waiting staff too are highly sought after in some regions in particular, with over a third (34%) of businesses in the South West finding them hard to source. More than a quarter (27%) of businesses in Yorkshire and the Humber are struggling to attract waiting staff, and 25% in the East of England, compared to a national average of 16%.
One estimate has put the current level of UK hospitality vacancies at around 400,000, making the labor market in some areas fiercely competitive.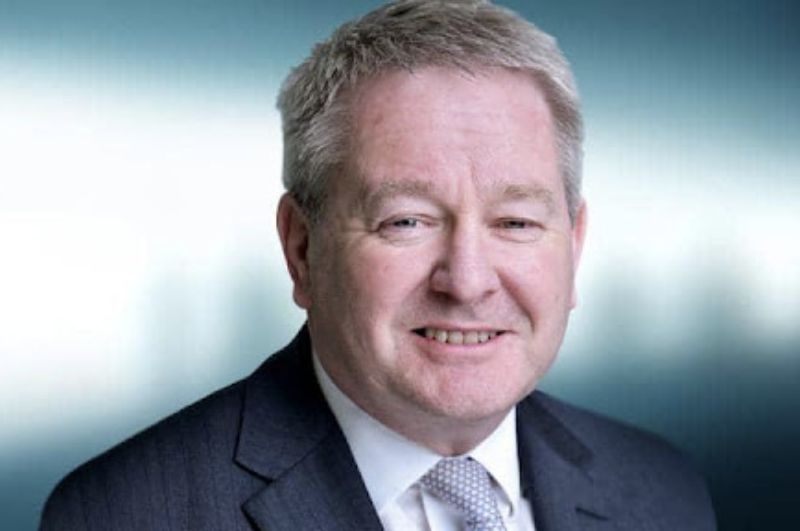 Mike Saul, head of hospitality and leisure at Barclays believes the hospitality sector has the resilience to withstand the current difficulties.
"The restaurant industry was undoubtedly one of the hardest hit by prolonged periods of lockdown during the pandemic," said Mike Saul, head of hospitality and leisure at Barclays. "The worsening cost of living crisis is now a serious threat to that growth, with the latest Barclaycard Consumer spending index revealing that restaurants, bars, pubs, and clubs have all seen a slight decline in May 2022 compared to the month before.
[[relatedPurchasesItems-40]]
"Crucially for the industry, our research shows that talent shortages are also a major concern. It means there is now an added imperative for restaurateurs to find new and novel ways to recruit, reward, and retain their staff."
In response to the problem, restaurateurs are putting in place new initiatives and incentives to attract and retain staff with 19% offering higher wages, one of the most common measures introduced. Wages are now exceeding 30% of turnover, which Barclays claims is "an unsustainable level alongside the other pressures" – pre-Covid, the usual benchmark was 20%. As a result, bar staff are seeing an average 7.3% increase in their pay, equating to £1,145, while waiting staff have seen their pay packet grow by 7.1%, or £1,164. Front of House staff, meanwhile, are also enjoying higher wages, up by 6.7% or £1,328.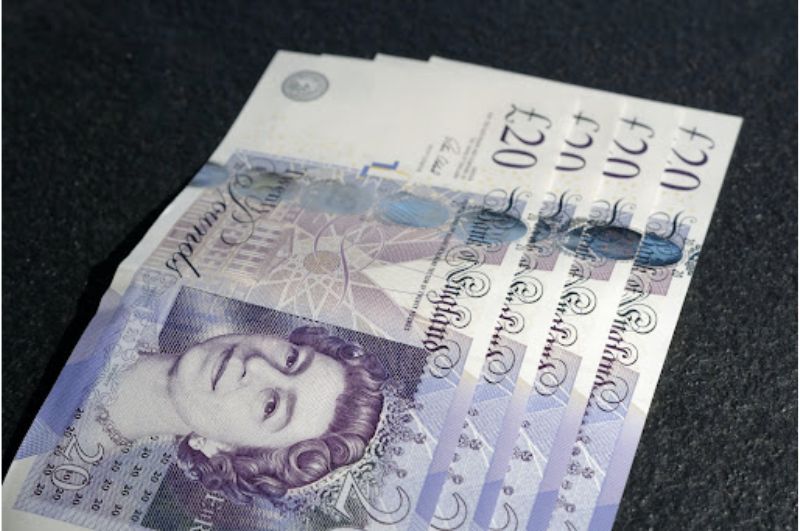 Pay is up across the board as employers fight to attract the best staff.
However, pay increases are not the only tool being used by employers to attract potential employees; businesses are also using other ways to lure new recruits, such as embracing flexible working (23%), investing in staff welfare initiatives (22%), and introducing bonuses (22%). Improving shift rotas was something introduced by 21% of businesses, while 19% not only increased wages but also boosted pension contributions.
Saul advises businesses keen to attract new staff to ensure they highlight features of importance to potential candidates beyond pay, perks, and advancement prospects. "If further pay rises become unsustainable, consider ways to enhance staff rewards beyond basic earnings – perhaps by increasing your service charge so staff receives better tips, or by providing accommodation for employees who need it," he advises. Additionally, he recommends that businesses highlight their social purpose and supports local causes and sustainability efforts.
Also, he stresses the importance of thinking creatively. "Consider how shifts could be reconfigured to offer better work-life balance for staff, and potential recruits. Maybe reduce the minimum number of shifts in a week, or use tech so staff can select the shifts that best suit them," he says.
And if vacancies are high, Saul urges businesses to protect their existing staff from burnout by introducing an attractive welfare package and ensuring dedicated staff is acknowledged and rewarded, for example by one-off bonuses.
On a wider level, the industry as a whole is responding with plans for a huge recruitment campaign - Hospitality Rising - to inspire and encourage a new generation to consider working in the sector.
And the industry is keen to support Ukrainians fleeing the war, reports Barclays, with nearly three-quarters of respondents (74%), actively planning to hire refugees, rising to 88% in Northern Ireland and 86% in Scotland and the East of England.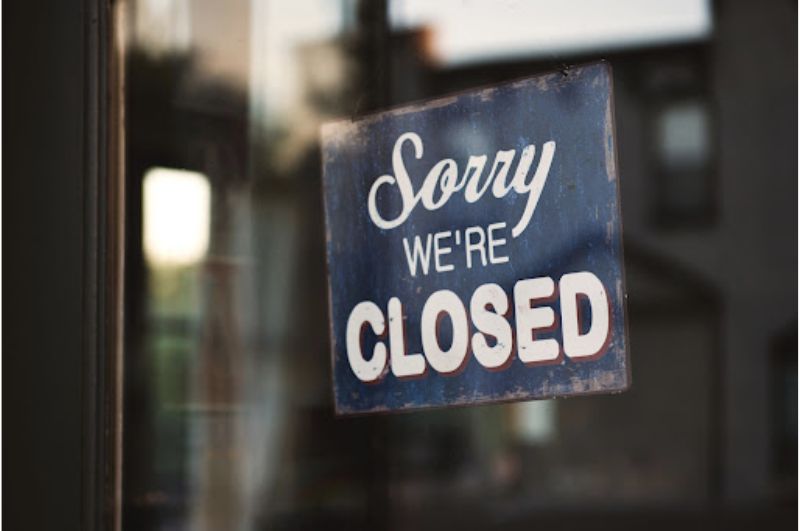 An increasing number of businesses are being forced to cut their opening hours as they face staff shortages.
The report comes in the wake of figures published in a joint survey by UKHospitality, the British Institute of Innkeeping, and the British Beer and Pub Association that staff shortages in the hospitality sector are costing it up to £21bn in lost revenue. The record shortage of workers has forced nearly half (45%) of operators to cut trading hours or capacity in order to cope, with one in three businesses in the sector now having to close one or more days a week.
Additionally, 41% of restaurants have started closing later to reflect new consumer behavior post-pandemic, and restaurants' fuel bills have already rocketed by 37% year on year, on average.
The industry is also increasingly turning to loyalty schemes and personalized offers in an attempt to bring businesses closer to their customers and engender their loyalty. "There have been a notable acceleration in customer relationship management (CRM) systems this year, says the report, with over a third (34%) of respondents to the survey having recently invested in this type of tech, which enables them to track and respond to their customers' changing priorities. At the same time, four in ten businesses have recently invested in new payment channels such as Apple Pay and Google Pay for increased customer choice and convenience.
However, despite the difficulties facing the sector, Barclays' Saul is bullish about the long-term prospects for the industry. "It would be naïve to play down the existential nature of the cluster of threats facing the hospitality industry this year," he says. "But businesses that survived Covid-19 have already demonstrated their resilience. With imaginative solutions to staffing pressures and by fine-tuning their response to customer preferences, the UK sector is well placed to ride out the challenges posed by the second half of 2022."
An article by Helen Arnold
TAGS: