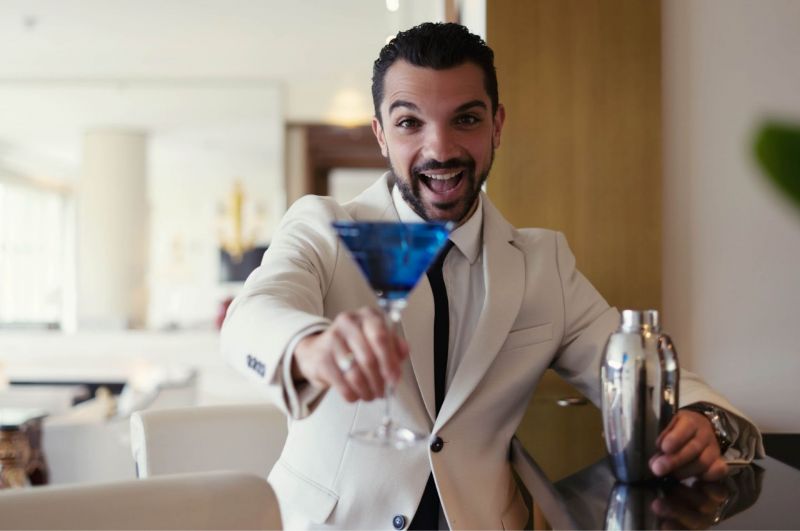 11/01/2022 As the Founder and Owner of Doctor Cocktail, Nicolas Medicamento AIH combines his passion for Bartending with over 10 years of experience and knowledge.
Going by the nickname Doctor Cocktail, perhaps a reference to his surname, Nicolas Medicamento AIH firmly believes that if a Doctor has a bedside manner, a Bar Consultant should have a bar manner, the ability to get the party swinging, and to listen to you as if you are the only person in the room.
That manner comes from his years of experience of working with people, and he has worked with some of the best bars such as Borgo Egnazia in Italy and the American Bar at the Savoy, The Coburg Bar at The Connaught, China Tang at Dorchester to bars which are perhaps less well known but where enjoyment and style are just as important.
[[relatedPurchasesItems-23]]
Medicamento's Cocktail Masterclasses are described as a great way to bring a team together, fun and engaging, and giving the participants a skill that they can enjoy and take home with them. Attention to detail and a passion and a flair for the unexpected are the qualities that mark out Doctor Cocktail.
How do you train staff to reduce variance?
This part of the training is based on a more open conversation between each other, getting to know my team members is an important part of the job. I always have a one-to-one chat with everyone, I want to know more about their stories, background and then link them. Often, we don't talk much about ourselves because we are too concentrated on working, however, a common hobby, for example, can bring to a magic harmony within the team.
How do you train staff to upsell without being pushy?
In my opinion, we are there to serve guests and make them happy. If you are genuinely interested in what they are sharing with you and listen (this is an important skill), you will gain trust and have a more relaxed conversation. Although you must have full knowledge of what do you have in the bar because you can propose a higher experience linking the listening with your knowledge.
How do you introduce standardization in the bar to improve profitability?
I believe we need to have common sense when working, I can reuse my limes in different ways, starting from the fresh juice, passing by a cordial, ending to a dehydrated garnish. This is an example of "standardizing" the lime usage and makes a profit.
How do you create standardized recipes for bar staff to follow?
It is always good to rely on classic cocktails and with that in mind create your own twist. Once the menu is created but not ready to serve yet (like pre-launch) I do an exercise that is quite powerful: visualization. I simply practice in my mind the moves, and visualize the bottles too and if I am already familiar with flavours, I analyze them too so I will be at the bar it will be like I have done already. However, when you are on the bar and have a sheet in front of you just start practicing and this will help you to have automatism.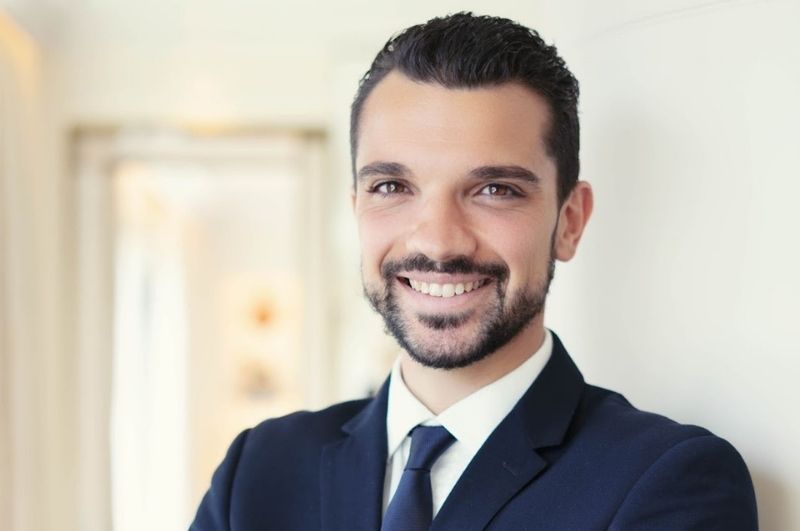 Founder and Owner of Doctor Cocktail, Nicolas Medicamento AIH, Bar Consultant / Brand Development /Cocktail Masterclass / Pop-Up Bar
How do you strive for your staff to achieve better customer satisfaction and customer reviews?
The guests will come back if they feel loved and listened to, the goal is to let them leave happy.
What are 5 points that your bar staff needs to follow to keep the bar clean?
- Pre-shift must have an opening checklist.
- During shift I often recommend "practicing" keeping the station clean, It doesn't matter how busy you are but with practice, you will get used to "add" that action in your bar routine.
- Always keep an eye on the glassware before using it.
- If you are in a quiet moment, use it for some cleaning, like bottle shelves.
- Post-shift, leave the station clean and ready to go.
How do you train staff to track inventory at the bar?
Keep the bar as tidy as possible, so you can easily come up with what is missing or need, is more about collective teamwork.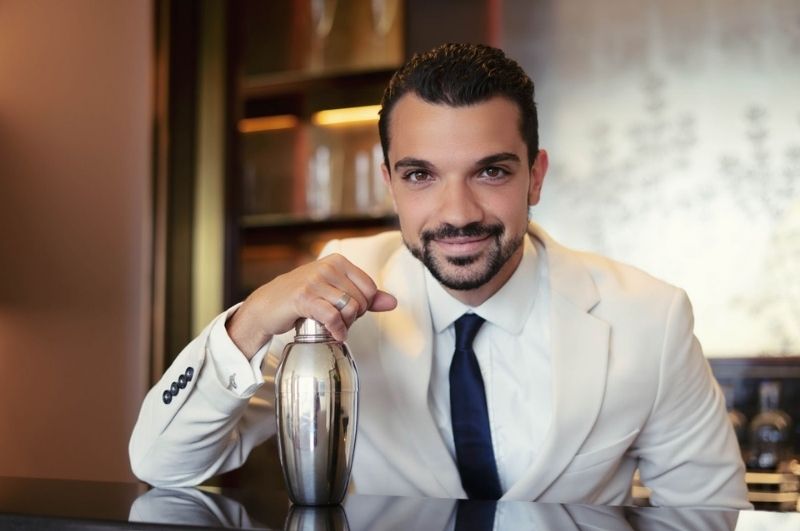 Nicolas Medicamento is super passionate about Hospitality Industry and really wants to make a difference
How do you take a bartender from basic to excellent?
Be curious to learn, from everyone, you will never know who you are going to meet, stay humble, practice and taste to improve your knowledge.
Bartenders need to have one superpower - and that is to multi-task. How do you train bartenders to be able to handle multiple orders at the same time while keeping a smile on their face and sometimes having multiple conversations?
This is a job that will give you a lot of satisfaction. If you are happy while you're behind the bar, naturally, you will smile. The key is to be honest with guests at the counter. If you are busy, just acknowledge them and they will appreciate it. But don't forget to smile and relax, you are the showman/woman!
What are your favourite books to recommend to new bartenders to learn the tricks of the trade?
Wow, there are really a lot of books out there. I might recommend "The Curious Bartender", "Imbibe", "the drunken Botanist" and a quite new one but full of tips "The Lucky Drinker cocktail book".
Staff turnover is quite high for bars. How do you minimize this?
Nowadays, people need to feel understood and respected. If you are honest in communication and invest in their knowledge, they will repay you.
TAGS: