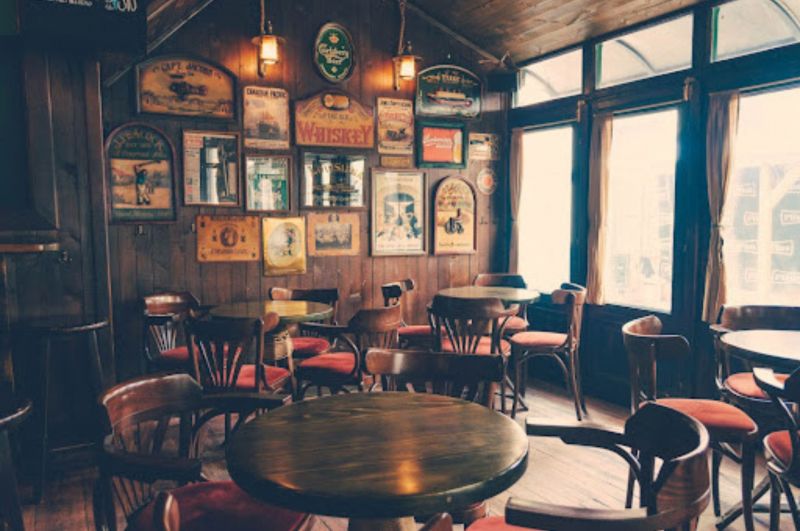 30/08/2022 With the current cost of living crisis hitting consumers hard, the hospitality sector needs to work more than ever to attract visitors. One great way of making most of quieter periods of the day of the week is to promote yourself as an events venue.
The hospitality sector needs to work more than ever to come up with ways to attract customers and give them a reason to visit. One great way of making the most of quieter periods of the day or less busy days of the week is to promote yourself as an events venue. It doesn't have to be on a grand scale – we're not necessarily talking about becoming a huge wedding venue – but it's well worth your while letting it be known that you are available to host lower-key events. We look at some creative ways of attracting custom at those times in the week when there's usually a bit of a lull.
Even the smallest of bars or restaurants can be put to good use during quiet periods, by letting it be known that you are a welcoming venue which local businesses, clubs, or groups can hire out
While your bar or restaurant may be packed out on a Friday or Saturday night, come Tuesday lunchtime and things might be looking a little quieter. But there are various ways to attract more business to help boost your bottom line during less frenetic periods, and a great way of doing this is by offering up your venue as the perfect place to hold an event.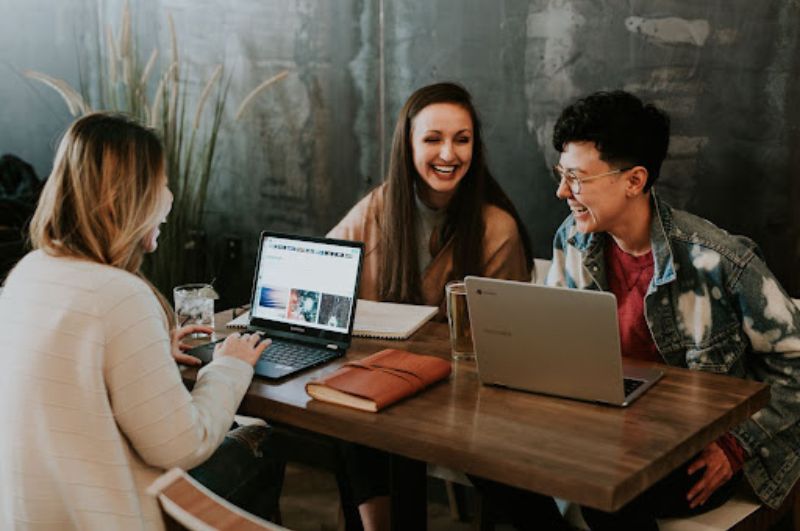 You could earn extra income by offering your space as a venue for business meetings - as long as you've got reliable wi-fi
With the continuing trend towards working from home since the pandemic, an increasing number of businesses have dispensed with office space altogether, saving themselves a small fortune in the process on rent and bills. But even with Teams and Zoom taking the place of face-to-face meetings, sometimes there's nothing like getting together in person, and businesses need somewhere to meet. This is where you can step in, offering convenient, quiet, comfortable surroundings where you can offer drinks and lunch to help attract more revenue at a time when you would otherwise be empty.
And not only is offering your space as a meeting space good for your bottom line, it is also another way to generate cash flow and help to raise awareness of your venue. People who may never have previously heard of you may well make a repeat visit after discovering your establishment via the event.
[[relatedPurchasesItems-38]]
Of course, it all depends on how much space you have to offer, but only the very smallest venues won't have the space for a meeting or small business event. Start building relationships with other local businesses and let it be known that you are happy to hire out your venue for this very purpose. Local networking groups are a great way to get involved, and social media is your friend here too. Set up a Facebook page and Instagram account and ensure you update it regularly. Follow other local businesses and groups, and engage with them to gain traction and followers.
When it comes to hosting business events, if it's for a larger group of people then you could rope off a whole area of your venue, but if it's only a couple of colleagues meeting over a coffee, then you will be more easily able to accommodate them. But whatever the size of your space, if you want to attract business events, then it's vital that you offer free, top-speed wi-fi. When colleagues are poring over presentations on their laptops, the last thing they want is for the internet to keep cutting out, so that is a top priority Also, it's important that the space is relatively quiet, as no company is going to want to use part of your venue as a meeting place if you also happen to be hosting the local toddler's group at the same time. Other things you might want to consider are offering free coffee or tea, alongside a fixed-price lunch menu to entice local businesses.
Are there like-minded local businesses in your area to partner with for an evening? Pop-up events are a great way to bring your businesses together and join forces. Events such as specialty food nights, craft nights, and more can help drive more business for your bar, while also benefiting the business you partner with.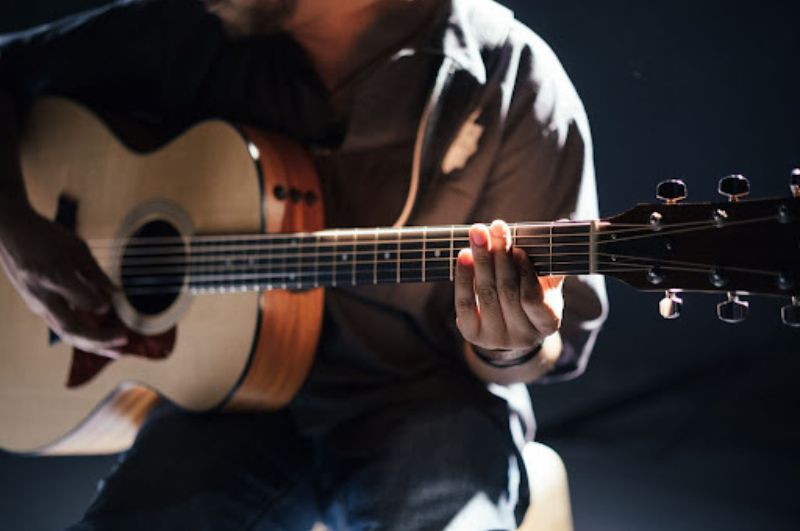 Live music is always a great way of attracting extra custom on quieter nights of the week and adds to the ambiance of your bar or restaurant
Offering up your space as a venue for entertainment is another great way of drawing in the punters on a quieter day of the week. Live music can be a big draw, as an open mic or comedy nights. People love to laugh while having a drink, so putting on a comedian will help to attract more customers and boost your sales, as people will tend to linger.
Open mic nights are another popular way of attracting people to share their talents with the rest of the customers at your establishment. Even better, you won't have to pay them a fee. Make sure you have a sign-up sheet that your guests are able to access via a QR code or at a booth to keep track of who is performing and when.
Pub quizzes are another tried and tested means of attracting more customers on a quieter evening of the week. Always hugely popular, you can hold these on a weekly or monthly basis, offering a small cash prize or free drinks to the winning team.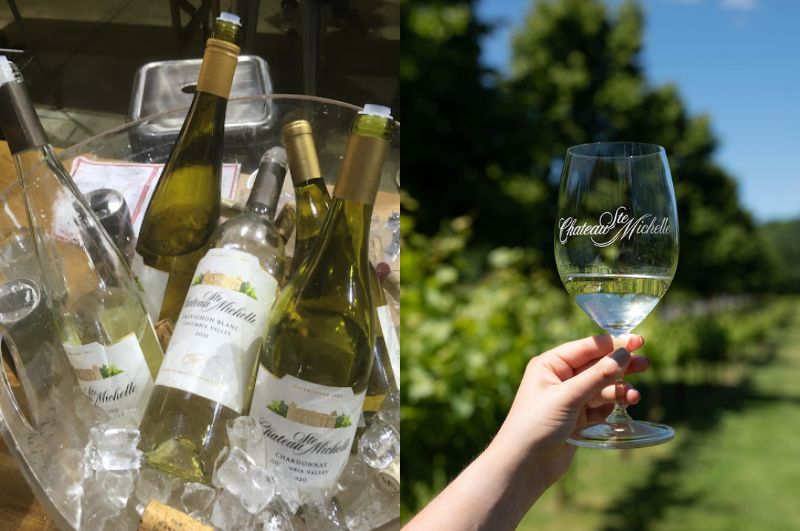 Holding a wine tasting - and charging visitors for the event - is another way of not only maximising your income but also introducing customers to some of your new wines
Holding special wine or beer tastings is yet another way to encourage more customers to visit your venue. If you are adding a new wine or beer to your selection, you could kick off the evening with a tasting of the new product, which is a great way of promoting the new drink you are offering. It will also give you some really useful instant feedback on what drinks are popular and which ones don't catch on so well. You could team up with a microbrewery for a tap event, or with a local vineyard if there is one in your area to hold a tasting of its latest vintage. You could base the tasting on a particular wine or region, or have a visiting winemaker or local sommelier run the event.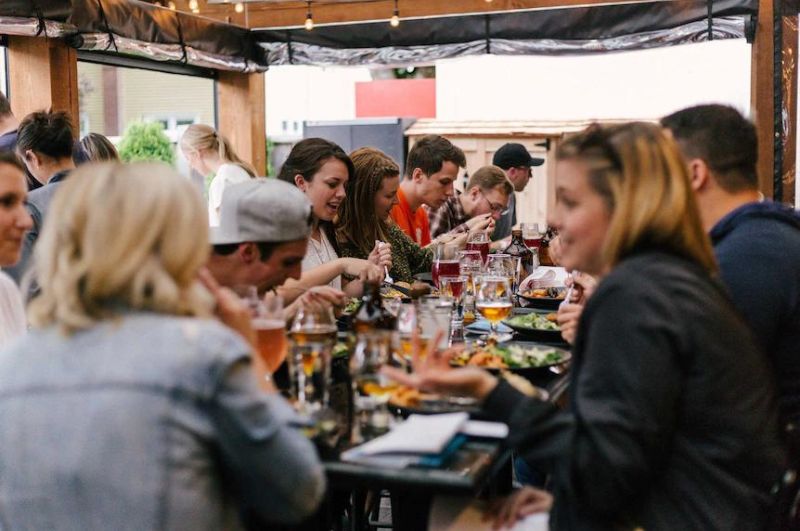 Let it be known that you are happy to hold celebratory events such as birthday parties in your bar or restaurant, and offer special deals for quieter times of the week
Holding parties at your venue is another well-established means of attracting more all-important customers, and you can encourage customers to think of holding their anniversary party or birthday bash at your place by offering discounts on food and drink if the customer guarantees a certain amount of guests.
In the era of online dating, holding a single night can increase the popularity and appeal of your venue. People are always trying to find someone to connect with, and a singles night may be a great way of doing that.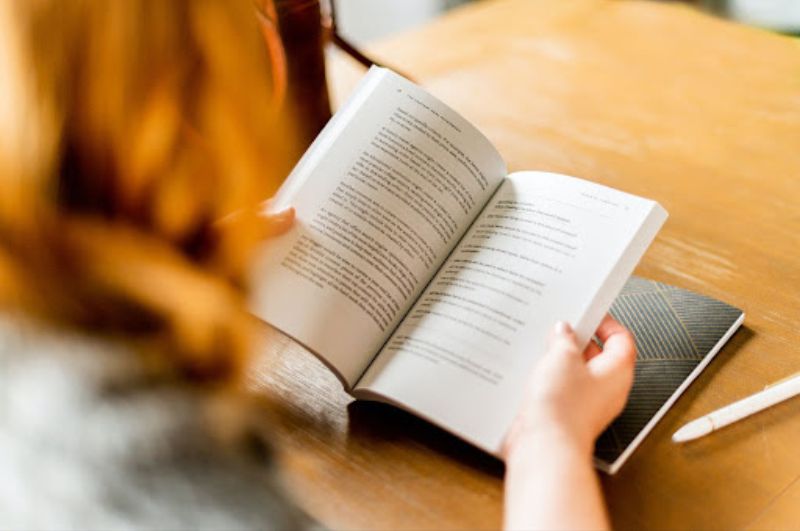 Even a local book club might be interested in hiring some space in your venue to meet on a regular basis
You could even offer to host a local book club in your space
With inducements such as cut-price cocktails or Prosecco to help oil proceedings. Making this a regular event will enable the group to establish a relationship with your business, which can lead to them becoming regular customers.
Teaming up with local charities is a fantastic way to give back to the local community, and also encourage more customers to visit our establishment. Reach out to a local charity and invite them in one night for a special fundraising event. This will not only boost your sales, on the night and increase the number of loyal customers but will also boost the positive perception of your business. Customers are likely to feel good about supporting a company that is seen to donate generously to charity, and your brand image is improved because of your philanthropy.
TAGS: