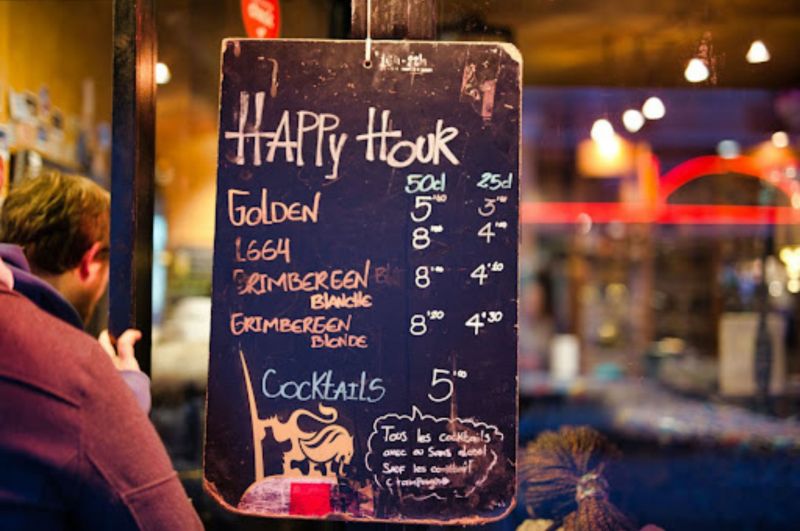 22/11/2022 Happy Hour is a great way of attracting more customers to your venue during those times of the day when there's a bit of a lull. But how should you go about it, and what should you offer? Helen Arnold reports.
Happy Hour is a win-win situation for guests and customers alike. For customers, it's a great time to have fun at a discount – while for bars and restaurants it's a way to transform off-peak hours into a source of stronger sales.
Happy Hour is a great way of attracting business at quieter times of the day.
According to a Nielsen study, US bars and restaurants generate over 60% of their weekly sales during happy hour. And while figures for the UK sector are harder to come by, there's no reason to assume that the same isn't applicable to this side of the pond.
So how to go about making the best of happy hour? Typically, it's normally held between around 5 – 7 pm before the peak hours, but can also be held after the dinner rush later in the evening. And while it's great to attract new customers, it's important to bear in mind that most sales come from regular customers, so target your regulars, and treat them well.
To differentiate happy hour from the rest of your offers, it's a good idea to have a special happy hour menu that doesn't include everything on your standard menu. And to keep things interesting, you could consider offering a drink deal of the day, such as Monday Martini's Tuesday tequila and Wednesday wine, etc. And get creative behind the bar and concoct some original cocktails to inspire your customers, or offer some beer specials and menu items that are exclusive to happy hour, thereby creating a demand for those items based on their exclusivity.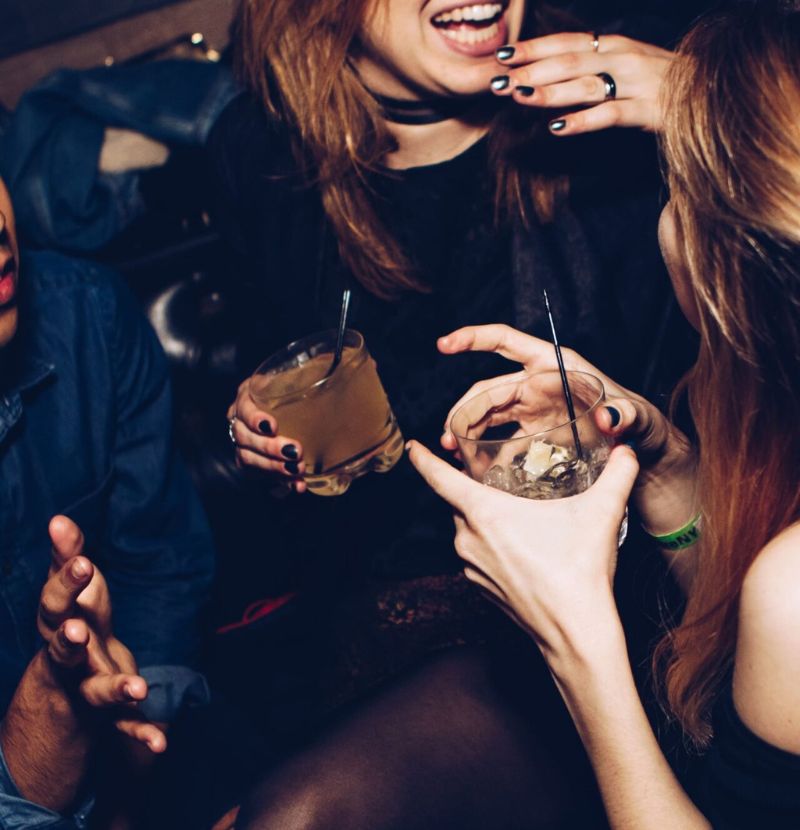 It's not only cut-price drinks that attract customers - but discounted food during happy hour also appeals to potential guests
As well as attracting a curious audience, including exclusive menu items for happy hour is a good way for a chef to experiment with new dishes before adding them to the main menu. While drinks are the first thing associated with happy hour, there's no reason why you shouldn't include food in the offer too or some shared bites. According to a recent happy hour study, nearly half (46%) of happy hour customers were attracted to a location by the drinks prices, while almost as many (41%) were attracted to discounted food deals.
[[relatedPurchasesItems-38]]
Hosting an interesting happy hour can also help your business in other ways. As well as attracting much-needed custom during slower times and testing out potential menu items, happy hour can also help boost interest in your standard menu. You can offer smaller portions of your main menu to create a bit of a buzz, and showcase your best-selling menu items as well as those dishes that could do with a little more exposure.
While small plates are perfect for happy hour, so are shareable sizes, ideal for the 38% of customers who regard happy hour as a great opportunity to meet friends and the 23% who regard it as a means to connect and socialise with their colleagues outside the workplace.
Offering delicious pairings of food and drink will also make your happy hour go with a swing. If you have a glut of premium ingredients such as truffles or asparagus, or other fresh, in-season local produce, flag these up on your happy hour menu. You could even consider bringing in a sommelier once a month to meet with customers and talk them through the flavour profiles, to create a bit of excitement and theatre to proceedings.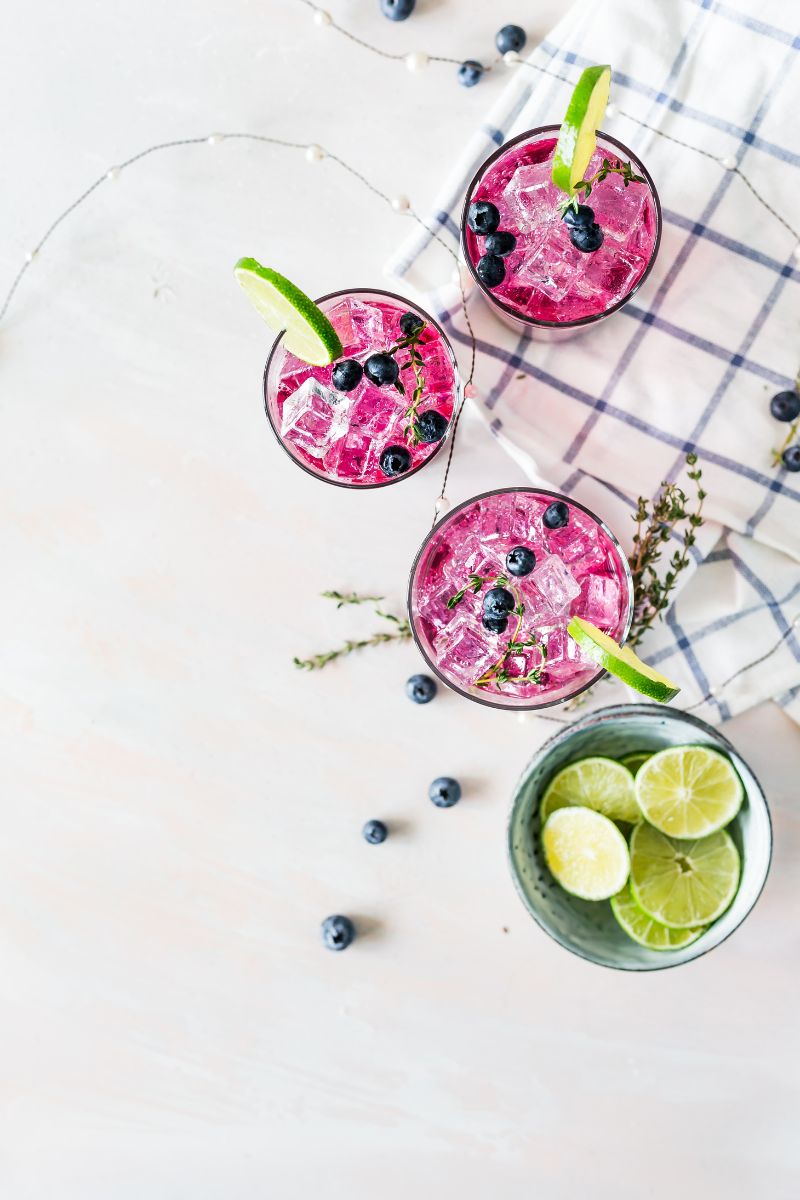 Concoct some creative cocktails exclusively for happy hour to entice new customers
But food and drink pairings don't have to break the bank. If you don't have access to delicious local produce or the budget for premium food items, something as simple as beer and homemade crisps or pies can help create a buzz for your happy hour and impress customers. Not only do the crisps create thirst, which could lead to higher drinks sales, but it also appeals to a foodie artisan crowd by including a simple but delicious homemade offering.
Another way of encouraging more customers to visit during happy hour is by teaming up with a local winery or brewery and showcasing their drinks in your venue. Promotions such as these will not only attract customers who are already existing fans of these drinks, but also those who are interested in trying them out.
Not only can you team up with local drink producers, but you can also forge relationships with local bands and entertainers if you have sufficient space. By partnering with local bands, you appeal to your existing customer base as well as music fans.
Another idea used by some venues is to put on themed evenings, so if working with local drinks companies is not a viable option, then you can still host wine tastings for your guests, by holding, for example, a Greek wine tasting complete with some Greek food delicacies to accompany the drinks.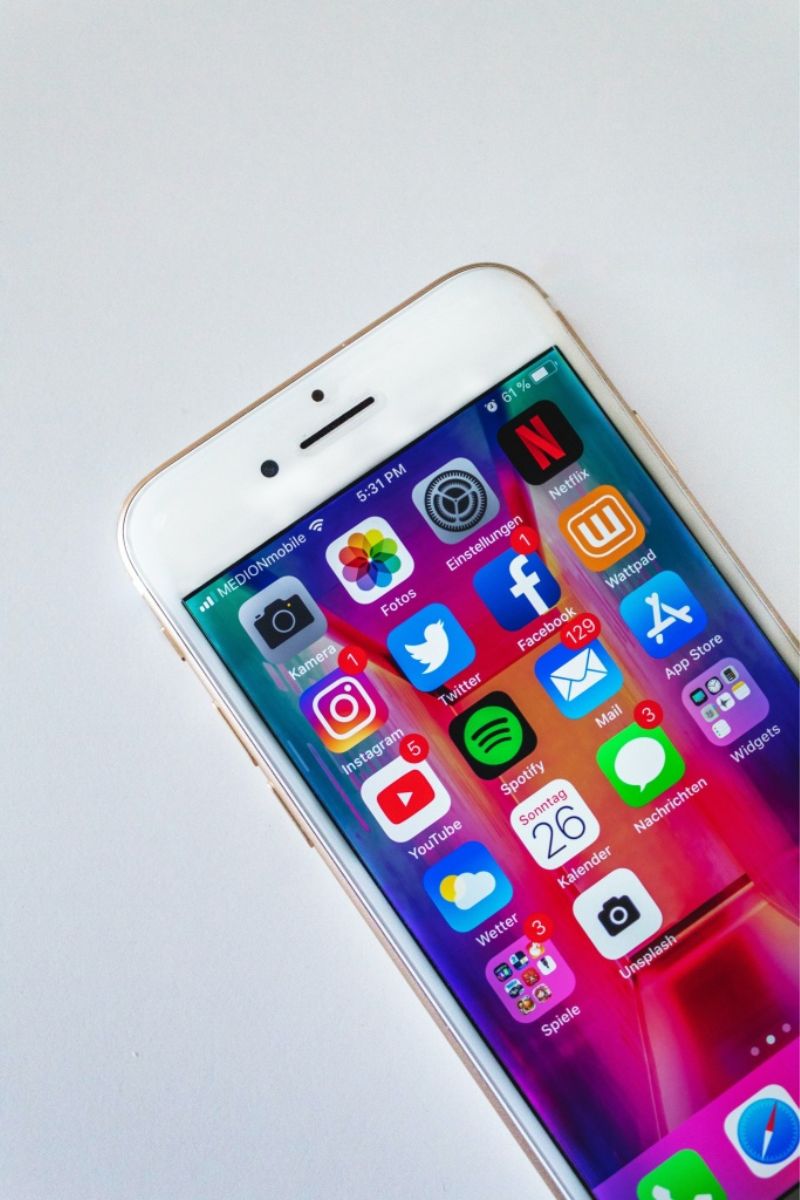 Once you've decided on the hours you are going to lay on happy hour, and what you are going to offer in terms of food, drink, and any other theme, you need to consider how to publicize the event. Most obviously, putting a blackboard outside your venue advertising the fact is a no-brainer. But beyond that, It's vital to have a social media presence and to get behind it with regular posts of your events and what's happening. So if you don't already have an Instagram account or a Facebook page, make sure you address that. Create fun and catchy hashtags, and encourage your guests to use them when posting – and be responsive to comments and feedback too. All of this will help boost traffic to your venue.
Finally, it's important to measure the outcome to determine whether having a happy hour actually pays off. Look closely at the numbers, track the profit margin and review your sales. All of this will help you boost your profit levels further.
TAGS: