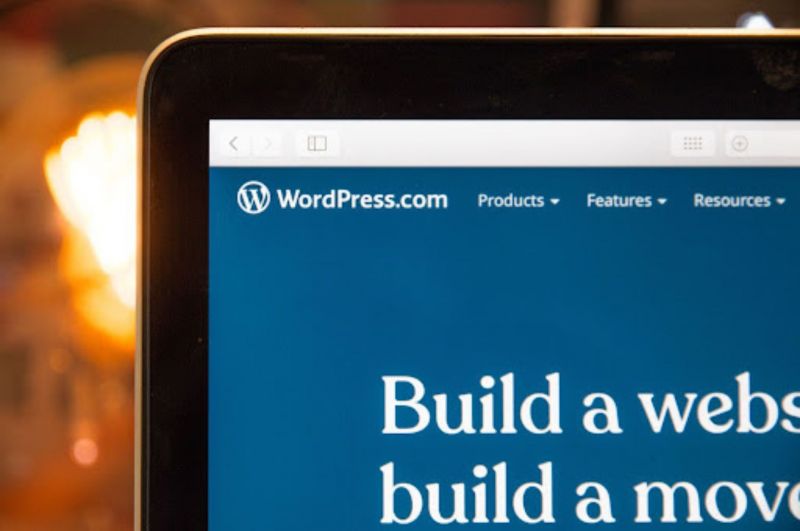 30/09/2022 A great website should be the bedrock of all your PR.
Your website is probably the first place where your customers interact with your business - so make sure it's good.
A mere 25 years ago promoting your business was a relatively straightforward affair. You relied on word-of-mouth recommendations, forked out a load of dosh for an ad in the local paper - or radio - or leafleted the local community with details of your bar, restaurant or nightclub.
Nowadays, with the proliferation of social media platforms, there seem to be ever-growing ways that you can exploit to advertise your venue. TikTok, Instagram and Twitter can all be cleverly used to spread the word, and are certainly worthy of consideration in your marketing tool kit. But one of the most basic is now often overlooked - and that's having a good website.
An attractive, well-designed site which is easy for consumers to navigate should be the bedrock of all your other promotional activities. You can direct visitors from your website to your other social media platforms, but it remains the most comprehensive platform from where you can shout about your restaurant or bar.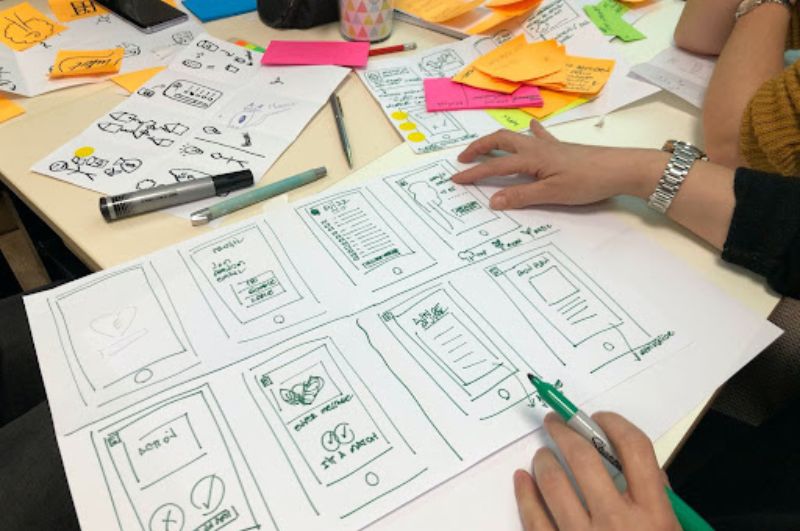 Sketching out your website design is a good way to ensure it will be easy for users to navigate
Ultimately, you want your website to drive traffic to your bar or restaurant, so think about what you want your website to achieve, and what information to include on your site. While it's vital to have your contact details, opening hours, location and some food and drink menus, a good website should do more than just provide this basic information to your customers. It should also act as an extension of your brand, and a valuable asset in your marketing toolkit. So for example, you could use colours that are a close match to the colours used in your bar or restaurant could help to boost brand recognition. If the exterior of your bar is painted green and gold, then you might want to echo this in the website design too.
But first, you need to consider what solutions your website could offer your guests. While the digital universe offers powerful marketing tools, using them can seem a daunting prospect if you are unfamiliar with how to go about it. While you might be a switched-on business person or expert mixologist, designing, hosting and maintaining your own website requires a lot of new technical skills, not to mention time.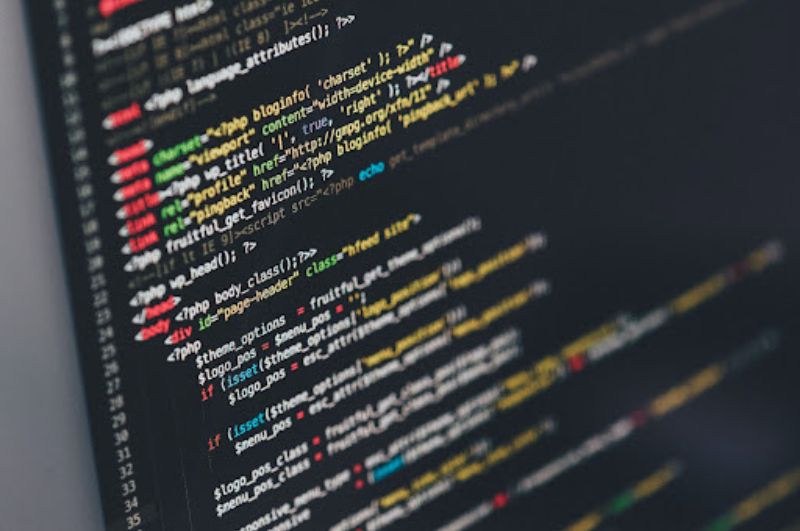 Creating your own website doesn't have to involve lots of techy know-how
However, it doesn't have to be that way, as it is now easier than ever to create your own website that can become a very real asset to your business without turning into a massive headache. But if you feel it is beyond your capabilities or just something you'd rather farm out to a professional, then the best solution may be to get a designer on board to develop your website at the outset, but build it in such a way that it is fairly simple for the average person to update it as and when required. You don't want to find yourself in the position of having to pay a third party to make simple changes on the site every time your menu changes or whenever you want to promote a particular event.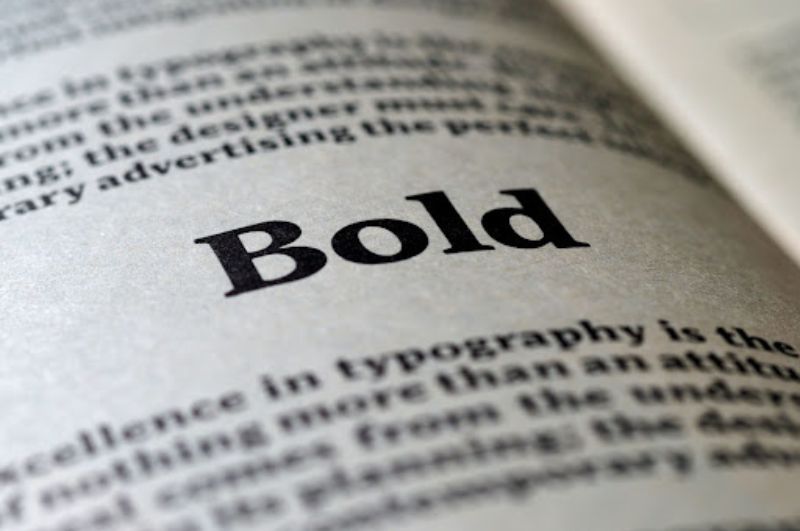 There are a number of design decisions you need to consider, including fonts and typeface
Whether you decide to design the site yourself or get a professional on board one design element to consider is colour. Colour schemes influence. how visitors experience using your site, so be sure to use high-contrast fonts that are easy to read. The size of the text is also another critical design feature to decide upon, and typically sans serif fonts - those without the little flourishes on the end of letters - are easier to read online. And it's also vital to ensure that digital menus are large enough to be read on a smartphone screen, where many people will be trying to access them. Ideally, you will have someone who will update it on a regular basis, and add new content as and when required.
[[relatedPurchasesItems-39]]
Your home page is the first place where most visitors will first arrive on your site, and from where users are directed to the rest of the content. At the very least you should include your contact details including a telephone number, your opening hours and a map of your location and how to get there.
From the home page, you will want to include a page where you can feature details of your food and drink menus with prices. These can be loaded via a PDF format, which is easily accessible via a QR code scanner on a smartphone.
Next, you might want to include an "About us" page which tells your customers about your background, your food and drink philosophy and any interesting back story you might want to mention.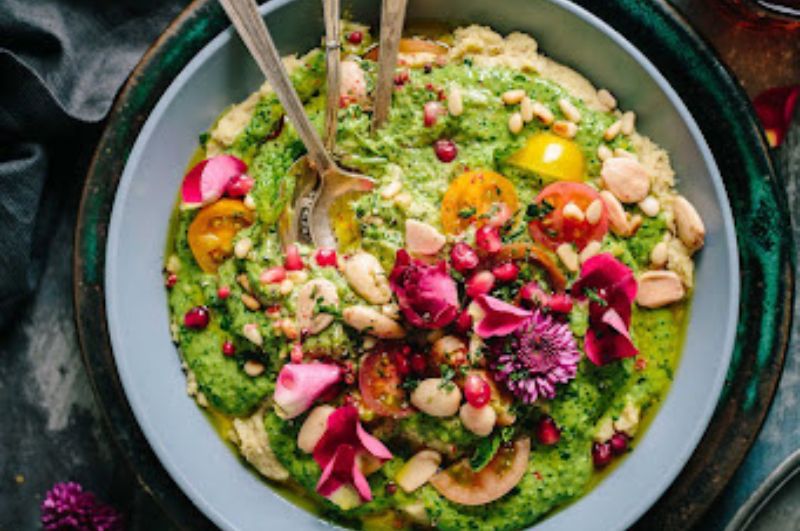 A gallery full of beautiful images of your food and drink will go a long way to attracting more custom
The use of striking images is also a great way to communicate with your potential customers, and including a gallery of good, clear pictures of interior shots of the bar or restaurant, plus photography of the food and drink itself will go a long way to attracting customers. No need to go to the expense of a professional photographer for this if your budget is tight, as the quality of modern smartphones and their cameras is now so high.
The ability to book online is something that most customers nowadays expect to be able to do, so it is well worth your while introducing an easy-to-navigate system enabling guests to quickly make a reservation. There are many online booking reservation systems, some of the best known including Open Table, Resy and The Fork, which can be linked to your site via a quick click, all offering varying solutions and pricing structures.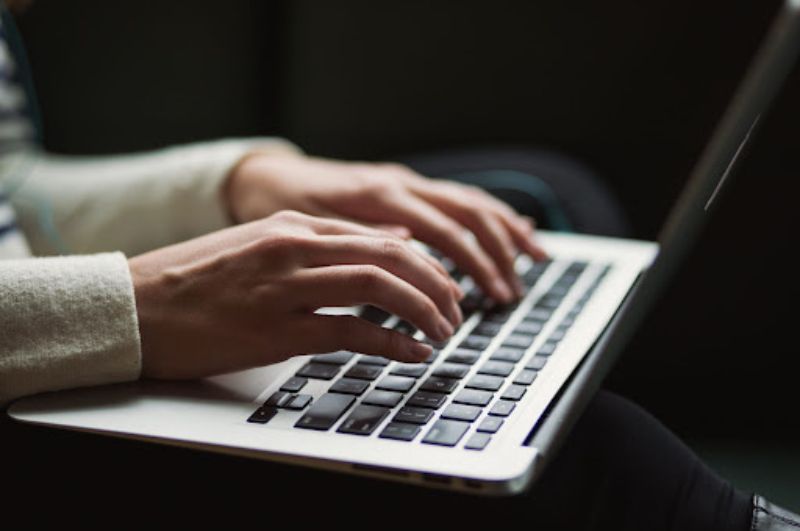 Writing a blog is something you might want to consider if you feel you have the ability, not to mention the time and inclination
Once you've covered these basics, other features you might want to consider include a blog, where you can write in greater length about your business, any recent events held in your bar or restaurant or issues affecting your business and the local community. If you have the time and capability you could write this yourself, or alternatively get a freelance journalist or copywriter to help you out on this. Don't embark on writing a blog, though, if you don't feel you can keep it updated on a reasonably regular basis.
TAGS: