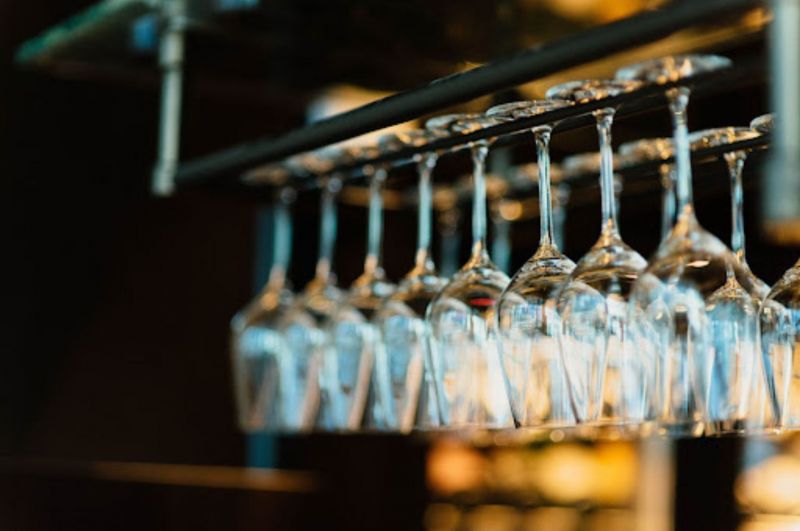 21/11/2022 Offering a selection of wines by the glass is something that an increasing number of customers expect to see, and bars and restaurants that fail to do so are missing a trick.
Listing wines by the glass is a great way of encouraging customers to get out of their comfort zones and try something new.
Driven in part by increased health concerns, and consumers cutting down on the amount of alcohol they drink, people don't always want to indulge in an entire bottle of wine, particularly at lunchtime when they may prefer to keep a clear head. Additionally, they may like to have the option of choosing different wines to accompany their starter and main course, and offering wine by the glass is a good way to enable this.
One restaurant which has made a success of selling wines by the glass is Bristol-based Box-E. Housed in two former shipping containers on the waterside in Wapping Wharf in the city centre, it specialises in produce-led contemporary seasonal British cooking and is particularly strong on German wines, a favourite of the owners and co-founders, Tessa Lidstone and her husband, business partner and chef Elliot.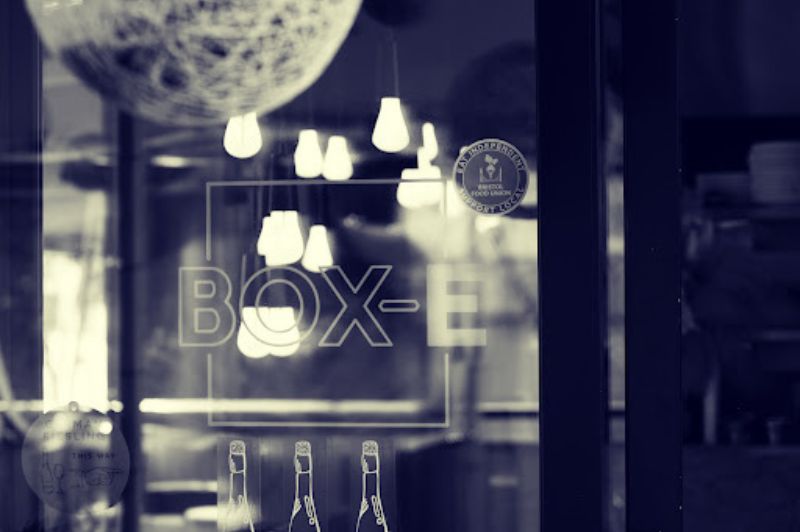 Box-E in Bristol offers its customers an extensive by-the-glass wine list, priced to encourage experimentation
Offering a relatively small, but carefully curated wine list, Box-E's standard offering comprises a selection from small and biodynamic producers including around 14 whites, 14 reds, five sparkling, three pink and three dessert wines.
Typical dishes include starters such as farm smoked trout, golden beetroot, buttermilk and horseradish or asparagus, chopped duck egg and brown butter croutons followed by mains of hake, crushed Jersey Royals and dill butter, or breast of duck, wild rice, salsa verde and rainbow chard.
But wines by the glass are an important element of the restaurant's wine offering, with Box E including around 17 wines by the glass on its list, which Tessa claims provides customers with enough choice without risking wasting any wine, though that is largely avoided by the deployment of a Vac-u-Vin wine preservation system.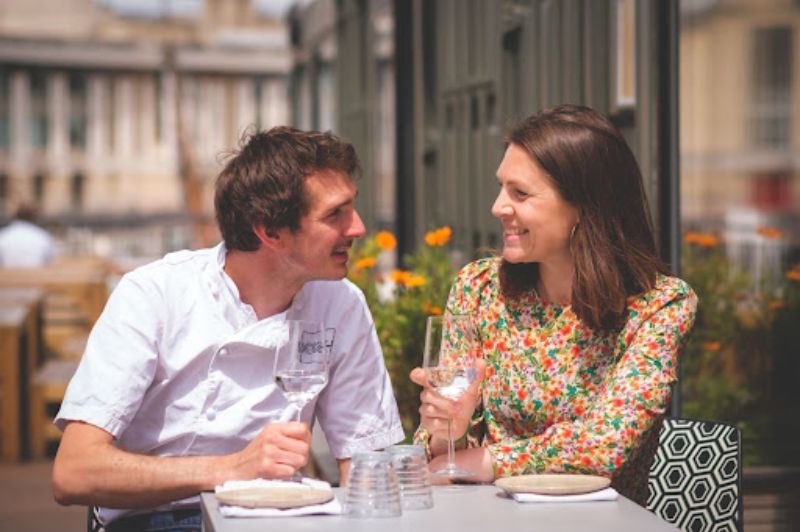 Tess and Elliot Lidstone, co-founders and owners of Bristol-based Box-E, which offers a carefully curated wine-by-the-glass list
"We want to have lots by the glass for customers to experiment and try new things," she confirms. "We want to be approachable and encourage people to ask questions and try to make wine as accessible as possible in the process."Their best seller is a Gavi from Piedmont which is priced at £9.50 per glass, a wine which Tessa describes as " a beautiful Italian Gavi in the more summery months. Nice and dry and citrussy."
On the sparkling front, Box E offers a Loire Cremant by the glass for £7.50 compared to £45 for the bottle, along with English sparkling wine from Gusbourne for £9 a glass or £54 for a bottle. As well as the fizz there are also four whites by the glass ranging from a South African Franschhoek field blend at £6.25 per glass or £25 for the bottle; a Bordeaux Blanc 2018 from Château Grand Bireau for £8.75 (£35 for the bottle) and a German Riesling from the Mosel for £11 a glass (£44 per bottle)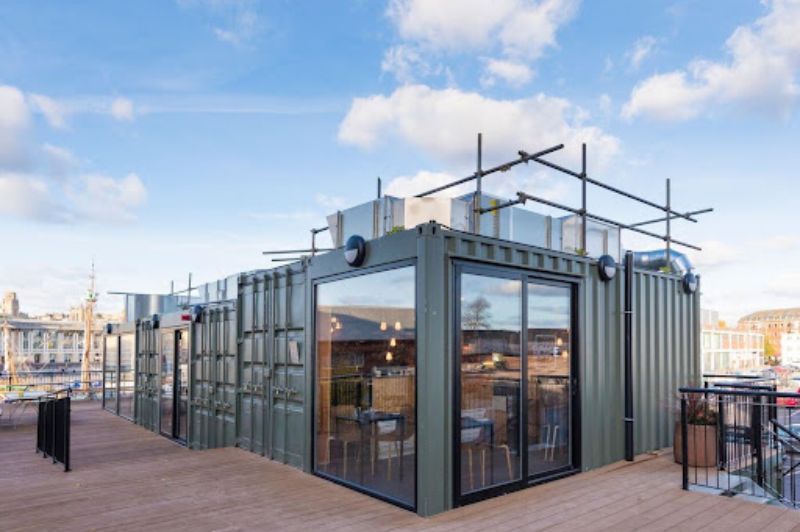 Bristol's wine aficionados make a beeline for Box-E, a restaurant housed in two former shipping containers, which is known for its German wine selection
The selection of wines on offer by the glass is changed seasonally, though Tessa says that they retain some particular favourites. "If there are wines we love and our guests really enjoy then we keep them," she confirms. "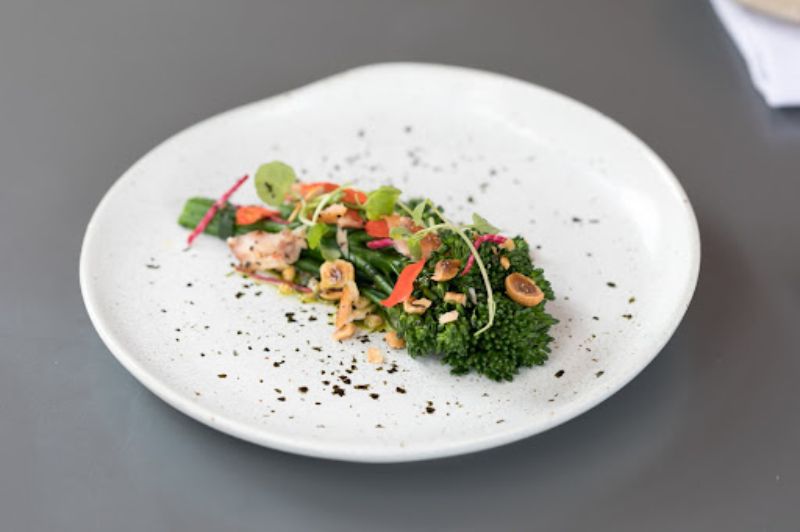 Pairing individual glasses with dishes helps customers make the perfect wine choice to best complement their meal
The Lidstone also matches individual wines with particular foods or menus to ensure the wine compliments the food in the best possible way. "We are often asked for recommendations so plan for the wines offered by the glass to go with the food menu. We also offer a wine flight with our tasting menu."
But how best to go about choosing which wines to offer by the glass in addition to the bottle? Tessa says that price is a key factor in this decision-making process. "We don't want the glass price to be so expensive that only a few guests would order it but it's great to have wines on by the glass that you wouldn't necessarily afford a bottle of so it's a balance. We love having a lot of choices and for there to be several wines that go with each dish."
She adds that when it comes to pricing, the price per glass is pretty much the bottle price divided by the number of glasses, so in terms of profitability there is little difference.
[[relatedPurchasesItems-38]]
And it's not just customers who benefit from a wider choice and the ability to try different wines when there is a selection by the glass on offer. "It certainly means you can share more interesting or unusual wines with guests as they can try open bottles without feeling like they have to commit to a whole glass or bottle. It also opens up the discussion on wine and makes the list more approachable. And it's great that people have a choice of wines that go with their food by the glass as well as by the bottle."
Having a wine preservation system in situ – in the Lidstone's case, their Vacu-Vin, along with Champagne stoppers for sparkling wine means that wines by the glass are well preserved, though Tessa says that she ensures their wines by the glass are turned over quickly so there is generally little waste. "And it can always go into stocks and sauces if we do have any leftover," she says.
Ultimately, Tessa advises restaurants who are considering introducing wines by the glass to "go for it – it's a great way to have fun with the wine list and share wines you love more readily."
TAGS: