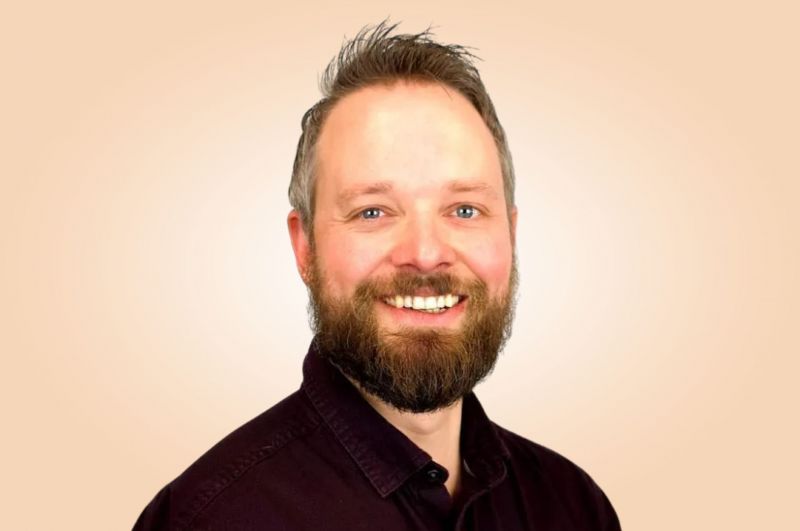 21/11/2023 According to a new report by marketing consultancies Edit and Kin & Carta, personalisation is a must for bars, restaurants, & clubs that not only want to attract new customers but crucially keep them coming back for more.
According to a new report by marketing consultancies Edit and Kin & Carta, personalisation is a must for bars, restaurants, & clubs that not only want to attract new customers but crucially keep them coming back for more. Helen Arnold reports on why tailoring your offer to your customers can help to boost your bottom line.
We all like to feel special. Whether that's being remembered by name when you go to your local bar, your barista remembering exactly how you like your coffee, or your local restaurant reserving your favourite table just for you, it engenders brand loyalty and encourages repeat business amongst customers.
Quite simply it can help on-trade businesses make money, save money and build their brand, according to Edit's strategic consulting director in marketing technology Alex Holt. "[Businesses can] make more money by increasing frequency of visit and spend per visit from semi-regular customers," he says, adding they can save money by not losing margin by giving discounts to people who were going to visit and buy anyway. Additionally, it helps to build a brand by having customers think about you and engage digitally even when they are not visiting. And it's a win for customers too, who have a better all-round experience, being made to feel welcome, special, known, and valued.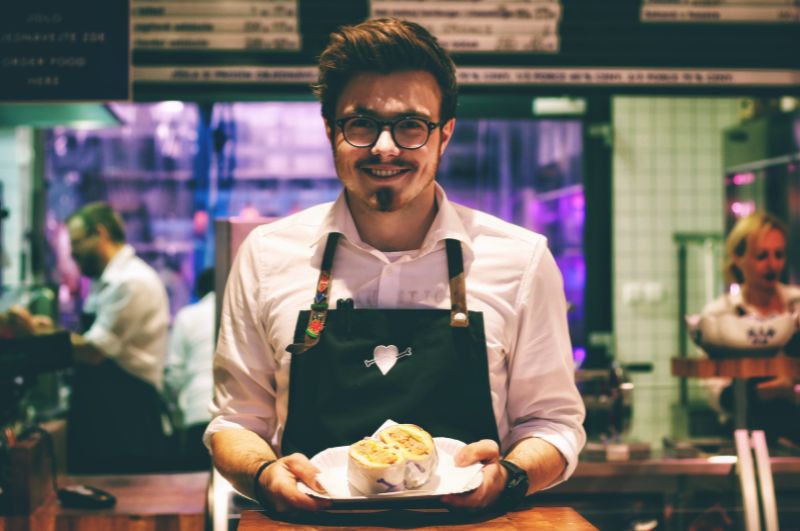 But to enable venues to deliver more bespoke experiences, it is vital to get to know your customer. And to do this, you need to build up a good database of who they are, what they like, and what their preferences are.
However, many opportunities to deliver more bespoke experiences via good data collection were missed during the pandemic, when Government-enforced restrictions meant that venues were able to capture data more easily, not least via the increase in online ordering, booking, and payments, as well as the increased use of QR codes. But it would appear that now, post-pandemic, outlets have returned to their old ways, and have largely failed to take advantage of the unprecedented opportunity that the pandemic presented.
"People in the industry can be excellent, using their incredible memory for faces to greet people, remember their favourite drinks, and recommend things they'd like," says Holt. "But in general the on-trade is appallingly bad at capturing and using data to drive personalisation, and using technology to automate the delivery of personalised experiences across touchpoints."
[[relatedPurchasesItems-40]]
Hospitality venues often struggle to justify the cost of implementing on-site technology that can more effectively collect customer data. While many POS devices are capable of scanning QR codes or membership cards, the cost of rolling this out across large sites can be prohibitive; in part because of the thousands of separate devices that are already in play. For example, when a customer logs into a restaurant's Wi-Fi, that business is presented with a great opportunity to capture that and connect it with another data point.
It could, for example, see that a customer has spent £200 and had the meal with three other people – but is that really the best way to gain insight into a customer's motivations? If a business could instead understand why that booking was made or if the diner enjoyed the meal that information could be far more valuable. This is an example of where businesses miss an opportunity to personalise more effectively.
But small businesses usually don't even have the resources to effectively acquire the data in the first place, let alone analyse it in any depth. According to the report, hospitality businesses need to focus on what it calls their " value exchange", and make it clear to their customers that the data they collect will be used to deliver a better, more personalized service.
"Big enterprises can capture data but struggle to know their customers at scale," claims Gary Arnold, customer data director at Kin + Carta. "Small companies know each customer who walks through the door, but they can't capture and utilise the data effectively because they don't have the mechanisms in place."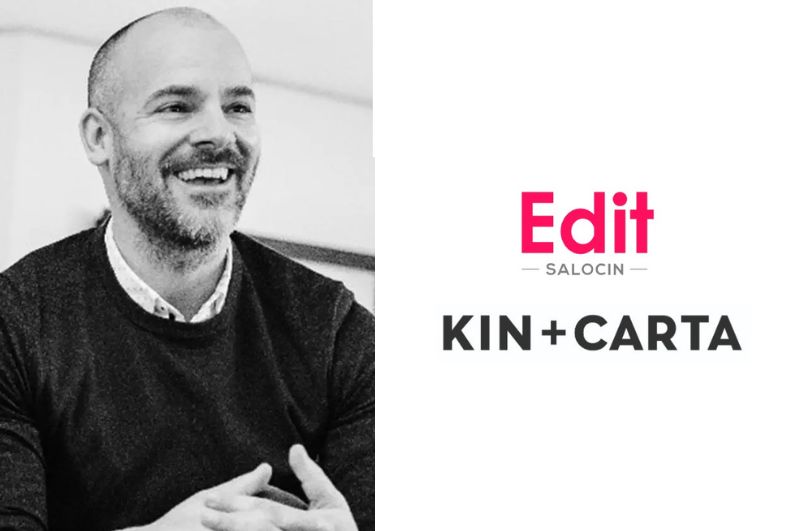 Image: Gary Arnold; Image source: Linkedin
So how should a smaller-sized venue with limited resources go about capturing customer data - and what is the most relevant information to collect? Holt points to the massive recent adoption of at-table ordering systems as a cheap and easy way to collect information on customers and advises the on-trade to offer a simple sign-up system for promotions, vouchers, and offers. "But make sure you have the time and people to create valuable content, and that you're not just giving away margin to people who would visit anyway," he cautions.
What should businesses then do with that data? While national chains accrue a lot of information from their customers, a lack of resources means it is often not analysed most effectively. "Only by capturing quality data can analysis be performed, and actionable insights gained," says the report. "Without actionable insight, businesses will continue to struggle to keep up with demand. There is a clear split in the market."
But what data could be most useful for the hospitality sector to capture? Holt recommends information such as behavioural data, including times of the day or days of the week that a customer visits, what products are purchased; preference for quality or price, and how interested customers are in new products versus old favourites. He warns that poor quality data will equate to "tons of demographic data which by itself doesn't mean anything - it needs complex analysis and then is still based on inferences, assumptions, and stereotypes. For example, it could be easy to dismiss a woman in her 30s as a "lady who lunches and therefore likes wine, whereas in reality, she may actually be a CAMRA member who'd be more interested in knowing when you've got a new keg from the local microbrewery. "It's a case of keeping things simple initially, looking at top-level engagement metrics and honing in on any particular stand-out behaviours," says Holt.
Once a venue has collected valuable data on its customers, what should it then do with that information? After all, what does creating a more personalised experience for the on-trade actually mean in practice? According to the report, Industry tactics actually haven't evolved much beyond discounted meals or two-for-one offers, and once these have been introduced it can be very difficult for businesses to change the perception of their company, which is why creating the right data collection strategy is vital.
"A personalised customer experience means the customer has a better, more relevant experience based on who they are. That's easy when you, your managers, and team know customers individually but much harder to do at scale," says Holt. "Even smaller venues have lots of opportunities for "digital hand raise" - which is any touchpoint where a customer can identify themselves and provide info via digital channels." This can be online bookings, order-at-table, wifi login, voucher downloads, competition entries, post-visit surveys, take-out orders, mailing list signups, and more.
One UK casual dining chain that has seen considerable success with making its offer more personal is Zizzi which turned to Edit for help. "Their issue was in knowing next to nothing about its walk-in customers," says Holt. "That made it hard to turn them into repeat diners, even though Zizzi had a multitude of channels to reconnect with them." To resolve this issue, Edit advised setting up a gateway on their in-restaurant Wi-Fi to enable them to identify the browsing habits of their clients.
"With that, we could establish lookalike audiences across social platforms – and do it in a way that actually outperformed Facebook's own algorithms for guessing Zizzi's audience. We offered these new audiences unique redemption codes via digital creative, then tracked them through Zizzi's customer relationship management systems for a year." According to Holt, this resulted in customers being 25% more valuable over the course of the 12 months, bringing with them an additional £360,000 of revenue to the business. "We even surprised ourselves," says Holt, " it put us 142% above forecast."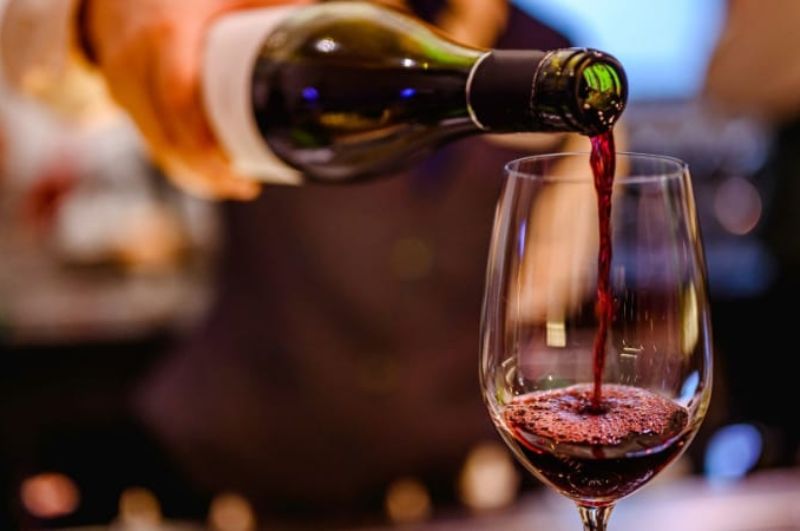 Despite this success, a recent survey has revealed that a full 79% of UK consumers are worried about sharing their data, which Holt concedes is entirely understandable. "There were $1.2 billion of fines handed out by the EU in 2021 due to data not being used and stored legally, so UK consumers have legitimacy behind their concerns," he says. However, he believes that this dilemma between personalization versus privacy is beginning to turn. "Edit's focus on the privacy dividend is about giving individuals more meaningful control over how their data is used, as well as helping organizations being held to account as to how they are using that data. Once consumers feel more in control, the way we are all catered to, in the hospitality sector and beyond, will begin to exceed our current expectations in ways we can yet fathom."
Header Image: Alex Holt; Image Source: Linkedin
TAGS: