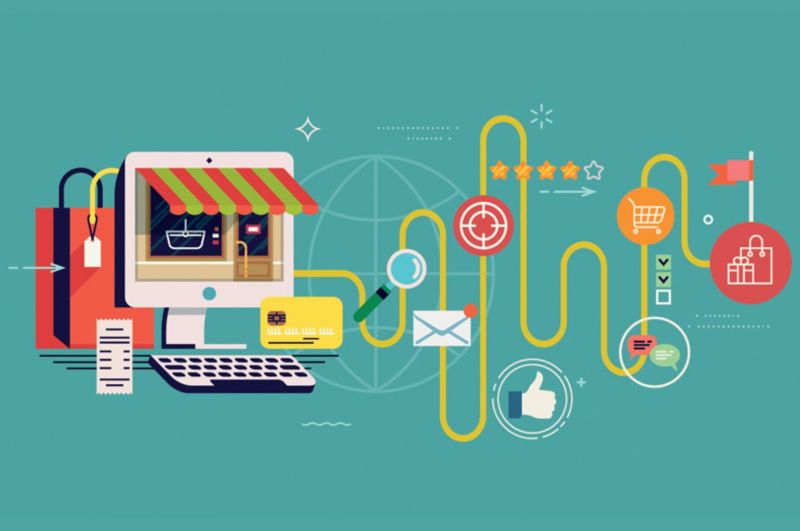 28/06/2022 Knowing your touchpoints and ensuring that each one results in a positive customer experience should be a top priority for your company at all times.
When you map your customer journey across multiple channels and connect them, you tend to better understand your customers and their needs. And that is why it is possible to increase brand loyalty and customer experience by identifying and mapping digital customer touchpoints.
Also, optimizing touchpoints can help you win more customers while increasing word-of-mouth marketing. That is why it is crucial to understand what a touchpoint is.
A touchpoint is a point of interaction of customers with the product, service, or company in general. Includes situations taking place on the website, through marketing, in-person interactions, or over the phone. Let's say, Customers "touch" your business when they learn about it, sign up for a newsletter, purchase something, or provide feedback. That's why they're known as touchpoints.
If you wish to map out all of the touchpoints to ensure that you don't miss out on any of the interactions your customers have with your brand, divide them into three categories:
-Prior to making a purchase (includes social media posts, advertising, word of mouth, reviews and ratings)
-During the purchasing process (involves website, in-store, point of sales and delivery platforms)
-Following the purchase (billing, checkout, getting help and support and customer feedback)
Every consumer touch point, whether digital or traditional, is crucial, and the map assists you in evaluating their experience and making improvements at each stage.Knowing the consumer touchpoints allows you to provide immediate support, which increases customer satisfaction. Customer retention increases when they are happy and satisfied.
Effective mapping and tapping customer touch points can assist customers in making quick purchase decisions, resulting in increased sales conversion.Carefully mapping client touch points can help a customer brand become loyal. You can build relationships through online and offline platforms such as social media, event sponsorship, and so on.
Let's talk about 3 of the most common touchpoints since every brand is different.
1. Website
A website is the most common way for customers to contact your company. A well-designed website can entice visitors to stay longer and become more invested in what your business has to offer. The main goal of designing a website is to make a good first impression on your customers. Your website must contain the appropriate elements and components to capture and retain your customers' attention.
Points to note:
-Make sure to include important product information. Include information about the ingredients in your beverage, mention allergens, if any, and the size and type of packaging.
-Remember to include storytelling in your strategy. To better connect with your customers, try to tell a story about the products and the brand through your website.
-You should emphasize the core brand message so that your customers understand the services or products your company offers right away.
-Make sure to include social proof in the form of testimonials, star ratings, reviews, and real-time statistics on various web pages such as the homepage, product/service page, contact us, and so on. It aids in the validation of their decision.
-Consider the functionality of your website. Even if people do not make a purchase, they should not leave your website disappointed. A well-designed website reduces bounce rates and increases conversions.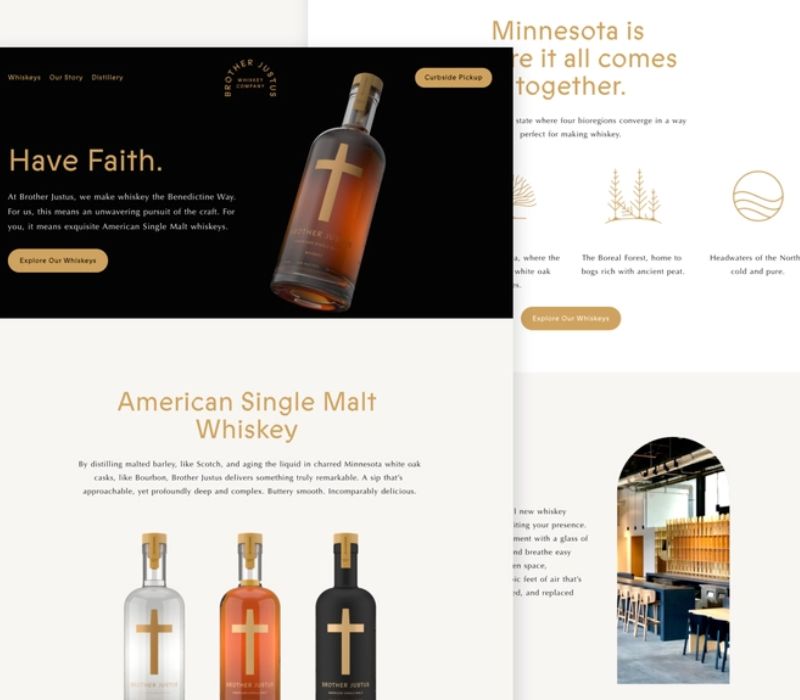 Image Source: Dribble, Brother Justus Whiskey Company website template
2. Social Media
Social media is one of the most important channels through which customers can contact businesses. Platforms like Instagram, LinkedIn, Facebook, and Twitter have become popular places for people to find information and solve problems. Through ads and active engagement, social channels are naturally a great way to grow your audience and achieve business goals. They also assist businesses in connecting with customers, increasing brand awareness, increasing user engagement, and increasing leads and sales.
Points to note:
-Social media is ideally the best platform for humanizing the brand; with a bit of informality and casual discussion, it helps boost engagement.
-To create engaging content that your audience will like, comment on, and share, you must first understand your audience, their preferences, and so on.
-Using social media as a mode of communication makes it easier to track comments, questions, and complaints. You can make them feel heard if you respond quickly to their concerns.
-You can encourage your customers to use new methods such as posting Instagram Stories, hosting a quick Q&A session via Facebook Live video streaming, or creating engaging video content for social media to gain a better understanding of your followers' preferences.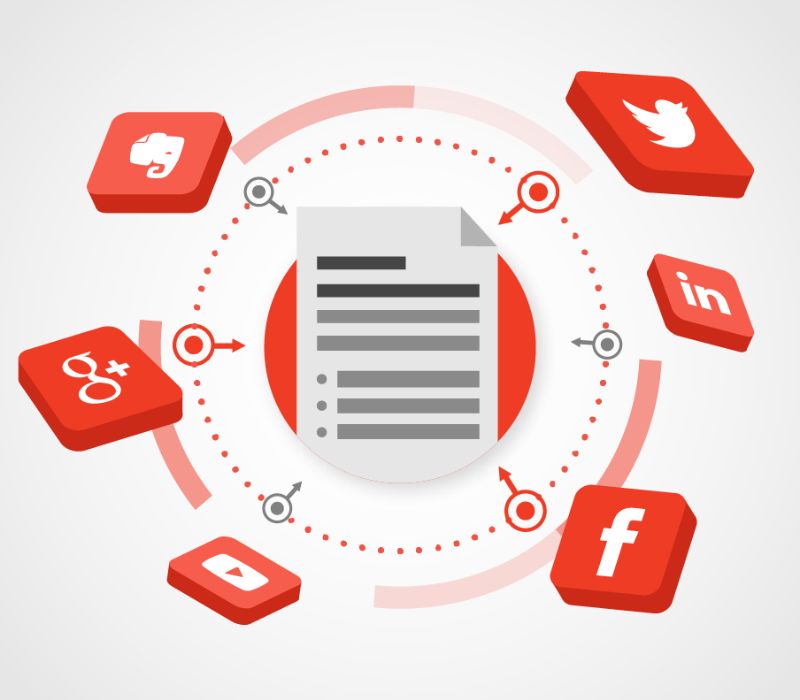 Image Source: Getit.Marketing, Social Media Touchpoint
3. In-Store
Buyers will interact with retailers through multiple touchpoints, so providing a consistent experience is always the key to store success. Furthermore, customers prefer in-person service, which is critical for distinguishing your store from the online shopping experience.
Points to note:
-All of the store's touch points must be consistent to contribute to the development of credible brand impressions.
-Customers expect personalized service from sales associates and are willing to share personal information if it means providing a better experience.
-Many customers use their phones to look for deals and coupons. They are more likely to visit a store with a mobile point of sale.
-Customers can be given loyalty rewards and programs that allow them to identify shoppers in-store using their smartphones.
-In-store positioning is critical. Make sure your products are placed on the shelves and are as visible as possible.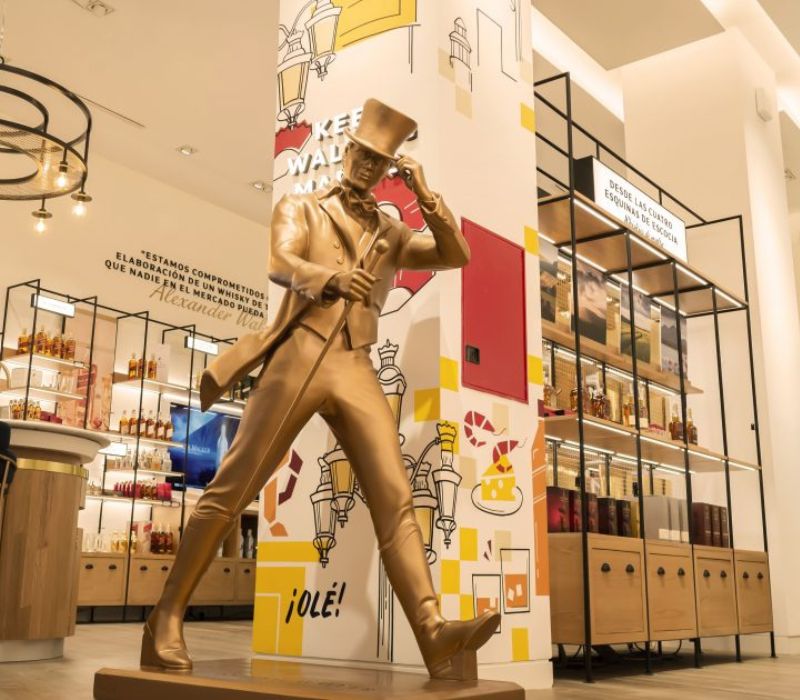 Image Source: Dalziel&Pow, Johnnie Walker's Madrid Whisky Shop
These are just a few pointers to help you attract shoppers' attention and impress them at every customer touchpoint. Even if your customers can't buy your products through social media or a website, that doesn't mean you should ignore these channels and touchpoints.
Article by Aakriti Rawat, Beverage Trade Network
Header Image Source: Blog.Glia
TAGS: