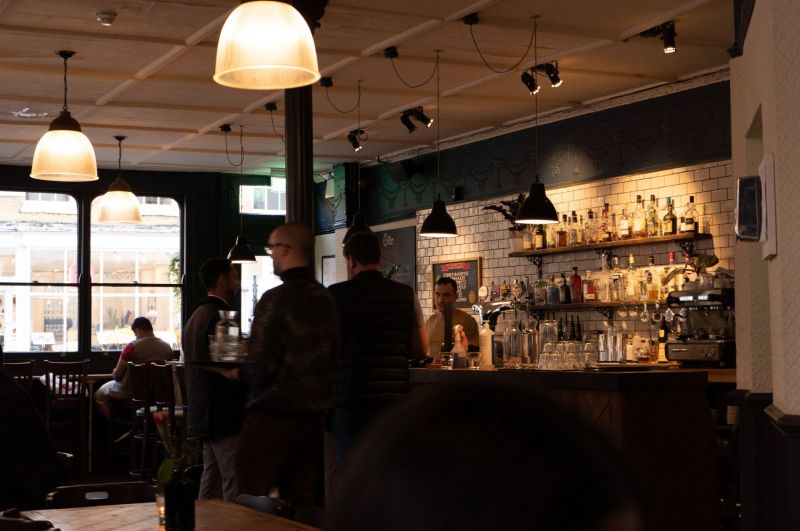 21/11/2022 Putting together a comprehensive wine list that offers an interesting selection of grape varieties and styles within different price points is appealing to customers & profitable for business can prove a real challenge for many independent bars.
Too much choice is not always a good thing, as huge, unwieldy wine lists can often prove intimidating to guests
Even seasoned sommeliers with many years of experience under their belts can struggle with the sheer plethora of different brands, varietals, styles, countries of origin and producers all vying for attention. It is all too common to end up with an unwieldy, intimidating list the size of an old-school telephone directory, spiralling out of control and offering far too many wines for the average guest to be able to make any sense of. But with so many choices out there it can be hard to resist the temptation to add yet another wine to your list. However, there are ways to restrict your offering to a more sensible, streamlined level.
With most restaurants, customers are attracted by the food first rather than the wine, so it generally makes sense to structure your wine list around the type of food you offer. For example, a classic Italian restaurant will probably lead with some full-bodied reds, while a restaurant serving Thai food would more likely offer a selection of floral whites to complement the more delicate flavours of the cuisine. However, if you are operating a wine bar known for its great selection of different wines, your strategy will be rather different, and the likelihood is that the wine will be your first priority over and above the food.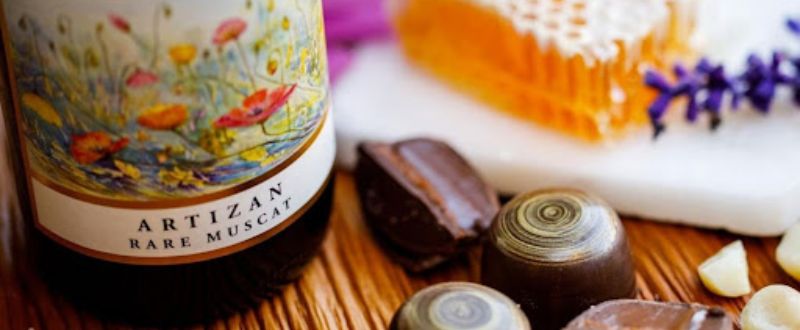 Artizan Rare Muscat from Australian producer Grayln Estate scooped a gold award at this year's Competition, making it a worthy addition to any wine list
Matching the wine with the food you serve is a no-brainer, but what other factors should sommeliers consider when devising a wine list? Clearly, it's important for any wine that you list to be appealing to a broad spectrum of customers. Despite the wine world's passion for terroir and sense of place, the average UK wine consumer is actually far more interested in how much a wine costs, what it tastes like, and how appealing the packaging is. So it's important to cast aside your own personal preferences, and take a more objective viewpoint, which admittedly can be very difficult, particularly when it comes to something as subjective as wine!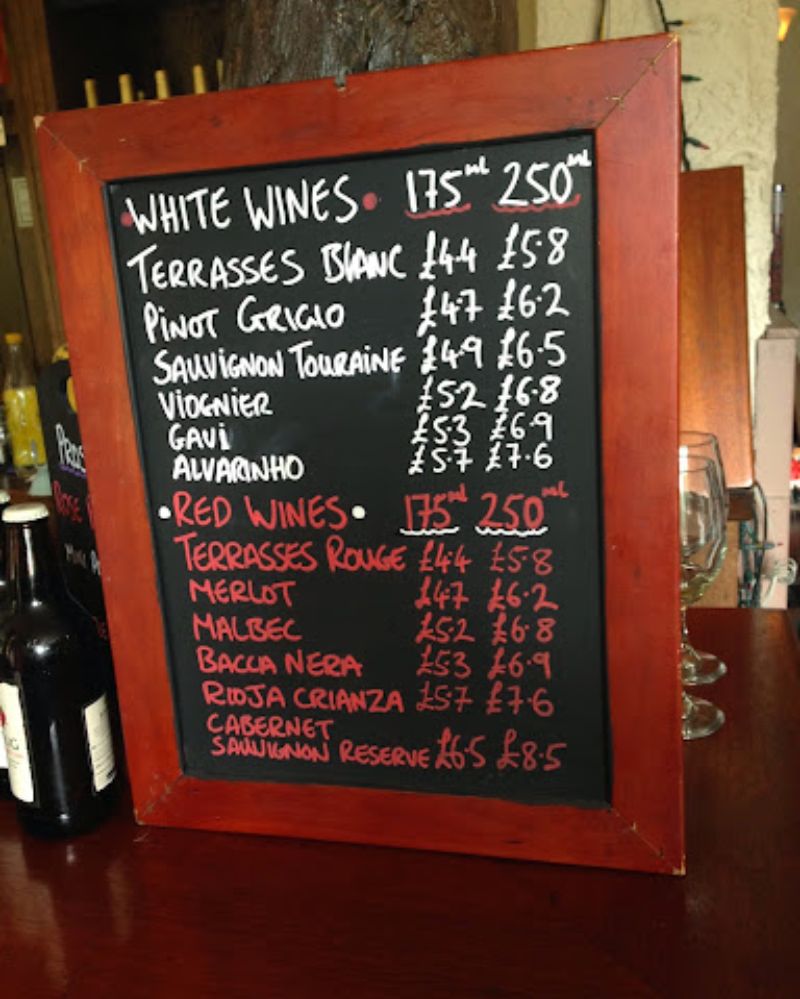 Keeping it simple is the aim, though it's all too easy to end up with an unwieldy wine list if you aren't suitably disciplined
But this is where the London Wine Competition can be used as an invaluable guide for a sommelier or wine buyer struggling to make sense of the category. What makes the competition stand out from most other international wine competitions is the fact that the wines are judged not only for their taste but also for their packaging and marketability - how likely they are to actually sell. This means that the roll-call of award winners can act as an indispensable guide for a sommelier or wine buyer struggling to decide which wines to include and which to ditch.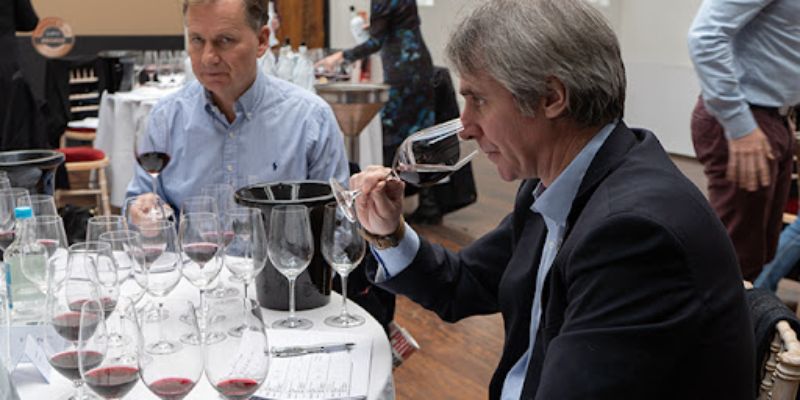 Judges at the London Wine Competition are hard at work in assessing the entries on flavour, packaging and how commercially viable they are
By choosing a selection of these award-winning wines, which have been rated the very best in the business by a respected line up of judges, you can rest assured that they are the very best in class, and offer exceptional examples of their country of origin or varietal. There is also the built-in guarantee that these are wines that are commercially viable and won't simply sit in your cellar gathering dust. And it's a win for consumers too, particularly those who are not necessarily very confident in navigating their way around a wine list, who will gain reassurance from the fact that the wines have been independently assessed and deemed to offer great quality within a particular price range.
The judges for the London Wine Competition naturally come with impeccable pedigrees, with the panel comprising an impressive roster of some of the leading names in the UK's top supermarkets, restaurants, suppliers, importers and distributors. Not only are they some of the most experienced people working in the wine industry today, from a diverse range of businesses, but they all also have direct wine-buying experience and therefore know exactly what to look for in deciding what brands will enhance a good list.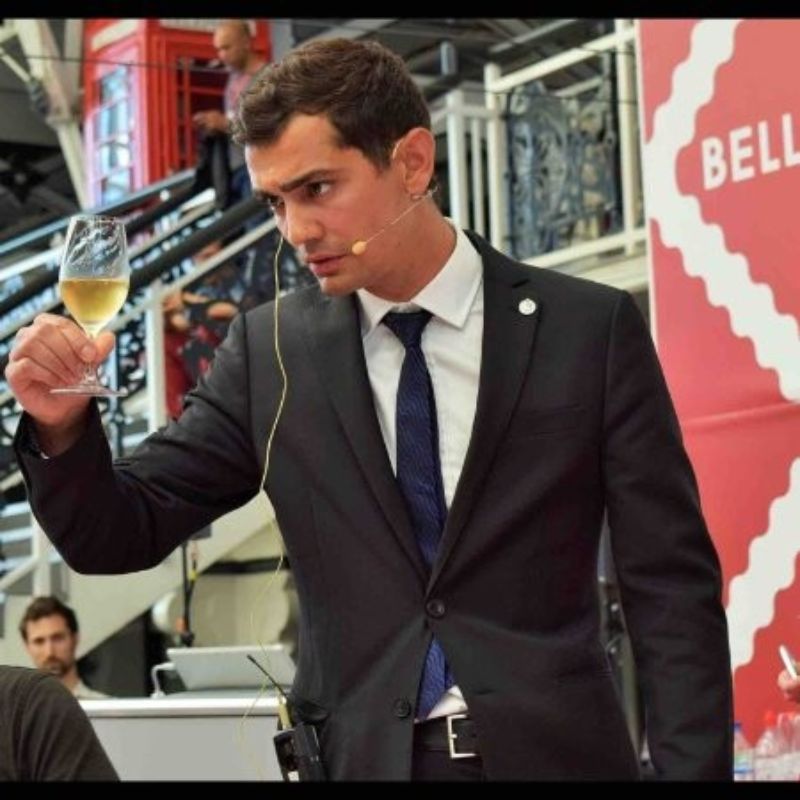 Matteo Montone, just one of the top judges at the London Wine Competition
The judges for this year's competition also include an increasing number of Masters of Wine and Master Sommeliers, including wine consultant Matteo Montone, who was voted the world's best young sommelier in 2019 as well as Barbara Drew, MW at Berry Bros & Rudd and Jeroboam's buying director Peter Mitchell. Other leading names include head sommelier at Alain DucasseChef at the Dorchester Vincenzo Arnese; Michele Cortese, sommelier at the Ritz; and Selfridges' BWS buyer Neil McDonald.
The Competition stands out from most other international wine competitions as the judges must first taste the products blind to determine whether the wine possesses the right qualities to proceed to the next stage.
[[relatedPurchasesItems-38]]
The judges are then shown what the wine looks like so they are able to weigh up the packaging and design, while the price points are revealed to determine whether the wines offer value for money. Individual scores are given for each category and then added up to come up with the final scores. The wines are marked out of 100 for quality, value and packaging.
Key Dates for entry to the 2023 London Wine Competition
Registration opens – on May 2, 2022
Registration Ends – on February 22, 2023
Warehouse Closes: March 2, 2023
Judging Date: March 22, 23 & 24
2023 Winners Announced: April 12, 2023
Entry Fees
£95 Super Early Bird – May 2 to August 31, 2022
£105 Special – September 1 to October 16, 2022
£125 Early Bird – October 17 to Dec 9, 2022
£170 Regular – December 10 to Feb 22, 2023
New: Quantity Discount Now Available
3 to 8 entries: 10% discount
9 to 13 entries: 15% discount
14 or more entries: 20% discount
TAGS: