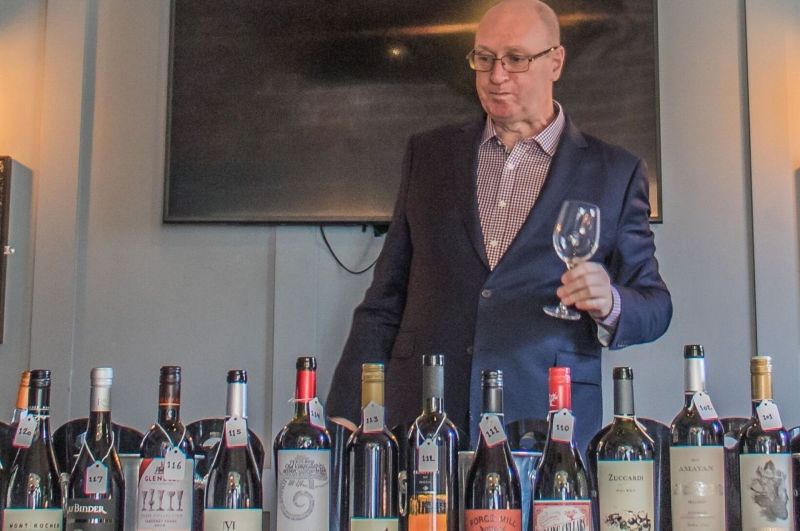 17/01/2022 Danny Spencer of East Street Wines on why the on-trade should simplify their wine lists, be more adventurous with their offering – and how most tasting notes make him want to tear his hair out.
Having spent most of his life in the wine trade, there's little that Danny Spencer, co-founder and managing director of East Street Wines doesn't know about putting together a comprehensive wine list. Formerly UK sales director for the on-trade with Boutinot, Danny launched East Street wines in 2016 with business partner Peter Smith, and between them share 50 years of expertise and knowledge which they now offer on a bespoke basis to a wide range of hospitality clients, specialising in those he dubs the "quality casual" sector, including gastro pubs, cocktail bars, and small plate restaurants. Helen Arnold caught up with him to find out more.
[[relatedPurchasesItems-22]]
What are your on-trade customers looking for?
Very often they think they know, but in reality, they don't. This is my niche. I sit down with the customer and work out what they really need rather than what I, as a wine merchant, want to sell. My customers in hospitality have to be a jack of all trades, they have to deal with everything from training and recruitment to health and safety, so they are not necessarily experts in wine. And a lot of Asian restaurants, where the owners may not drink wine at all, particularly need help in putting their lists together.
So how do you go about working out what wines are best for a customer?
First of all, we take a look at what their fundamental business is – are they a wine bar, casual dining, or a more formal restaurant? The wine list is going to be based around the food, as that is what customers turn to first.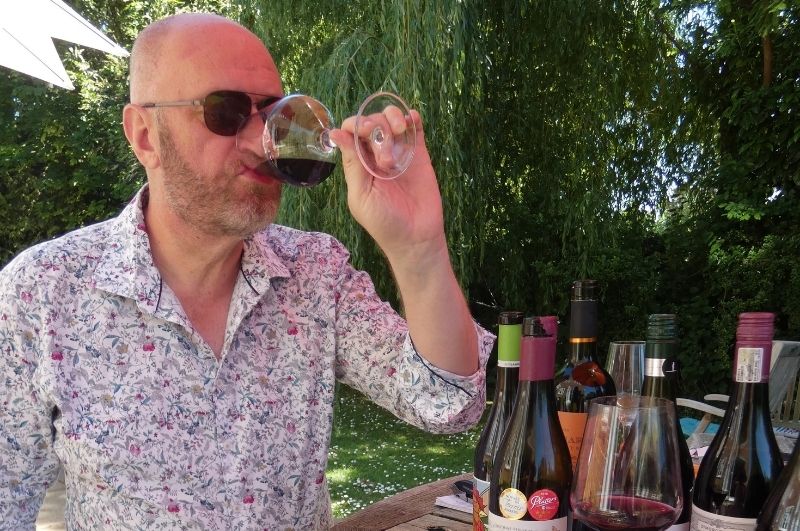 We need to consider what is going to work best for their venue, so everything we do is bespoke, but lots of people don't work that way – there are too many off the peg solutions created by accountants looking to hit price points or marketing departments responding to the latest trends.
So for example, should we have the same number of red and white wines? After all, you are not going to sell as many reds as whites in a fish restaurant, while Turkish or Cypriot restaurants will typically sell far more red. It sounds so simplistic, but people simply don't do it! All too often we see formulaic wine lists that all look the same, with the same mark up, and have no bearing whatsoever on the venue.
What are the benefits of having a customised wine list?
You want to maximise your customers' spending without ripping them off, while you maximise your margins as well. Wine accounts for around 40% of turnover, but considering the efforts that many restauranteurs put into focusing on their food, it is often incredible how little time they devote to their wine. I believe that every wine list should be special and bespoke, and driven by price points, style of wine, and the number of staff you have. If you are offering 30 white and 30 reds, that is a huge amount of information for your staff to learn. Beyond six wines, you are often met with glazed expressions from members of staff where very often English is not their first language. If you have a massive wine list you often sell less wine, as the staff simply don't know the wines.
What about pricing?
Price is important, but the first wine on your list shouldn't necessarily be the cheapest. If your average main dish is £18, then your sweet spot is around £36, double the cost of the main, so you move things around to make that happen. However, £30 is a big barrier for many customers, so you need to bear that in mind. A great many restaurants will run the same percentage gross profit on all wines, but for many they are making a mistake.They will actually sell a greater volume of better quality wine if they gradually reduce the percentage of gross profit as they increase prices. They will, however, keep increasing actual cash margin as their retail price increases. So when selling more expensive wines they will still make more actual cash than if working to a blanket margin, if they sell, for example, a £30 bottle of wine rather than a £25 bottle, working on an industry standard of 70%. The key factor is that by offering the more expensive wines at more attractive prices the consumer will be more likely to trade up than trade down, if they feel premium wines are within their price range. Assuming they do trade up, one would hope that the wine is better and the overall dining experience enhanced. With dessert wines, we have to work on a lower gross profit, but 100ml is enough to give people a lovely experience, and you can charge £4 a glass. It's all about finding different ways to give your customer a great experience and take a few more pounds off them.
What do you believe is the optimum length of a wine list?
I think the optimum length of a list is as short as you can possibly get away with, though I think that with 12 whites and 14 reds you can pretty much cover all bases. I have worked with a cocktail bar in Selfridges and they only offer three wines, because people are coming to the bar primarily for their cocktails, so better to show off different wines – forget Merlot or Malbec, think of a Pinot Noir from Romania, or Vinho Verde from Portugal, to be a bit different. I think it's really important you show your customers interesting wines. You are going to sell a vast amount of Sauvignon Blanc, but if that is the first wine on your list, followed by a Pinot Grigio I want to put my head in my hands – all you are doing is driving sales to the lowest point. I want to see something like an organic white from La Mancha, for example, which would offer fantastic value for money and brilliant quality, but is something no one has heard of it. Then possibly consider a Viognier from France. Only then would I list your third wine like a Sauvignon Blanc or Pinot Grigio from South Africa, for example – push those grapes further down the list. It's really important you show people interesting wines.
And offer your customers alternatives - If you are having the scallops, have the Picpoul not the New Zealand Sauvignon Blanc. You can sell multiple Sauvignon Blanc on a list, so offer one from Chile as well as from South Africa, which has fabulous wine from all price points.
How important are tasting notes on a wine list?
Tasting notes drive me to despair and take you back to formulaic wine lists. Descriptions such as "hints of cherry and blackcurrant" are fairly unhelpful and meaningless. And I don't think you need a tasting note for every wine, particularly for more familiar varieties such as Sauvignon Blanc or Pinot Grigio.
Lots of independent wine companies have databases of generic tasting notes, but they are so dull and boring, and I think they are totally pointless unless you can pair them with something on the menu. I don't have a bank of tasting notes to turn to but might say that Picpoul pairs brilliantly with the shellfish, for example, or the Cabernet Franc makes a great pairing with the lamb chops or Asian food - relate it to the menu. I think if you can't say something specific and individual, then best to say nothing at all.
How much difference should your target demographic make to your list?
Taking into consideration the target market is important, so a little wine bar on Clapham Common which attracts lots of yummy mummies for lunch, probably wouldn't do so well offering heavyweight reds, but a lighter, lower alcohol wine such as a frizzante Vinho Verde, would be a good choice.
We should lay wines on to encourage consumers to trade up, and highlight those wines they don't normally see, such as a Picpoul or a Viognier. In casual dining we sell far more white than red, but white wine is far more polarised and dominated by Sauvignon Blanc and Pinot Grigio, while we sell a far greater range of reds. And red wine drinkers tend to be far more discerning and adventurous so we have to work that bit harder to get white wine drinkers to try something new.
What success have your customers had in boosting sales by changing their wine lists?
About four years ago we helped Rudys Pizzeria in Soho change their wine offering. It's a simple but fantastic Italian that charges around £8-£9 for really authentic Neapolitan pizza. We kept it simple, offering three reds, three whites two sparkling, and one rose. People aren't going to fork out £40 for a bottle of wine when the pizzas only cost around £8 - £10, so we put on a full-on Primitivo from Puglia to match with a very meaty Naples pizza, which just under £21 a bottle has become their biggest selling wine. And instead of a dull and boring Pinot Grigio, they now list a premium unfiltered white from Sicily, and they have seen a massive increase in wine sales as a result.
Do you think UK consumers' wine knowledge and understanding is improving, or does the appearance of a sommelier/long wine list still bring them out in a cold sweat?
I think it's improving, though the industry is very poor at explaining things to people.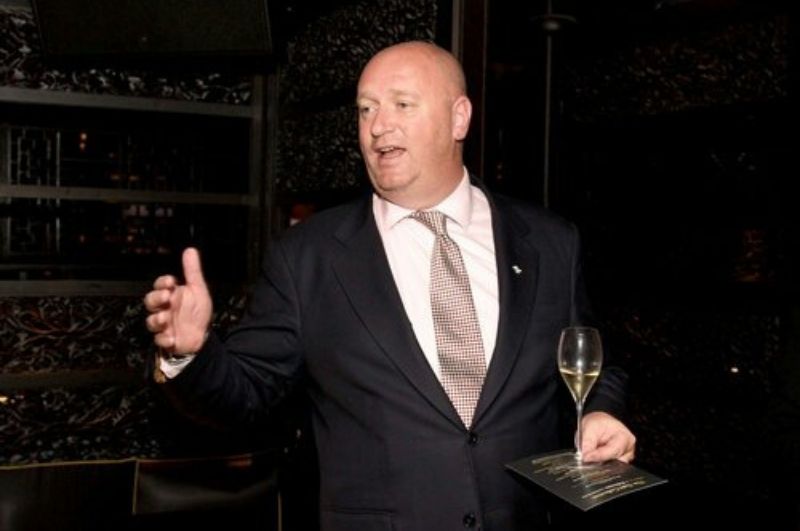 "I came to the wine world in 1995 when I didn't know a bottle of wine from a bottle of milk, and I realise I now know more about wine than 95% of people, and we scare the consumer." - Danny Spencer
I do staff training sessions and eyes glaze over after 10 minutes, as they simply don't have the capacity or interest.
Are there any must-have wines/or regions that you think should be represented on any good list within the casual dining sector? And are there some wines that consumers expect to see?
I think you need some classics on your list along with some new stuff to keep people interested. Gavi, for example, is critical (especially as it's easy to pronounce), while Sauvignon Blanc is the most popular white wine in the trade.
What about emerging regions?
There has been a shortage of New Zealand Blanc for the last year and shall continue to be so this year. This gives regions like Western Australia and Adelaide Hills to show what they can do with wines such as Semillion blends which are a little bit more expensive than New Zealand. It also means a country like South Africa, so often wrongly viewed as being a source of value wines only, can also show how good they can be with Sauvignon. South Africa can also excel at some lesser known varietals, such as Cinsault and Cabernet Franc which can both be outstanding and offer SA a further niche, while sparkling wines from Stellenbosch can be snapped up for around a tenner. At the same time, there is a lot of dull Merlot and Shiraz from South Africa.
2021 harvests in Europe were in many parts hugely reduced on a standards year and I am yet to see pricing from all areas but would expect some lesser known regions coming to the fore. Perhaps Yecla, Manchuela and other parts of southern Spain, Tejo in Portugal and perhaps Gruner Veltliner from Niederösterreich in Austria will finally gain some traction. If you told me a few years ago that Prosecco would be paying my mortgage I would have laughed at you. But it's still hugely popular with young women - the breezers and the Archers have gone and it's Prosecco all the way.
TAGS: