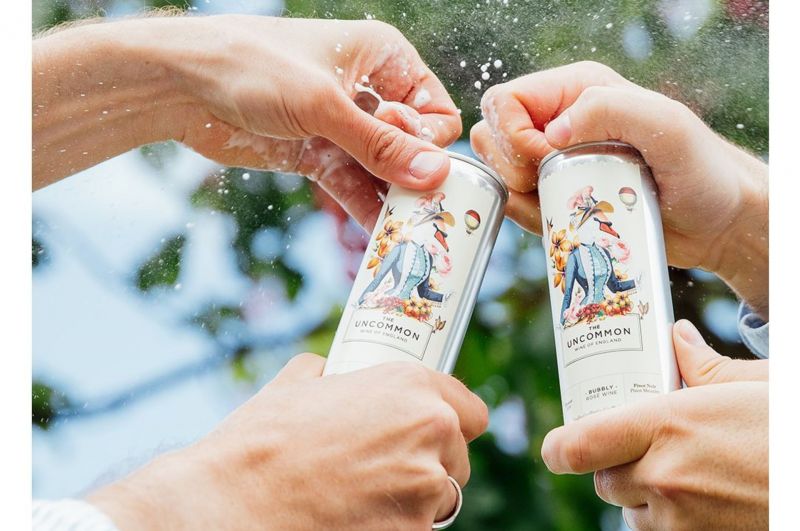 09/03/2023 A piece on the creation of a new campaign to boost sales of canned drinks in the on-trade.
Canned drinks have long been a mainstay of the off-trade, where the beer sector first got in on the act. But it wasn't long before cocktails and other RTDs were also being made available in cans, as producers switched to their considerable benefits over the glass.
And now, a new group of drinks industry heavyweights have joined forces to create the Canifesto, which aims to promote the use of canned drinks in the on-trade. Helen Arnold reports.
Lugging heavy bottles of wine around and doing battle with a rusty old corkscrew is fast becoming something of a throwback, as modern consumers turn their backs on old-fashioned, heavy bottles and embrace canned wine.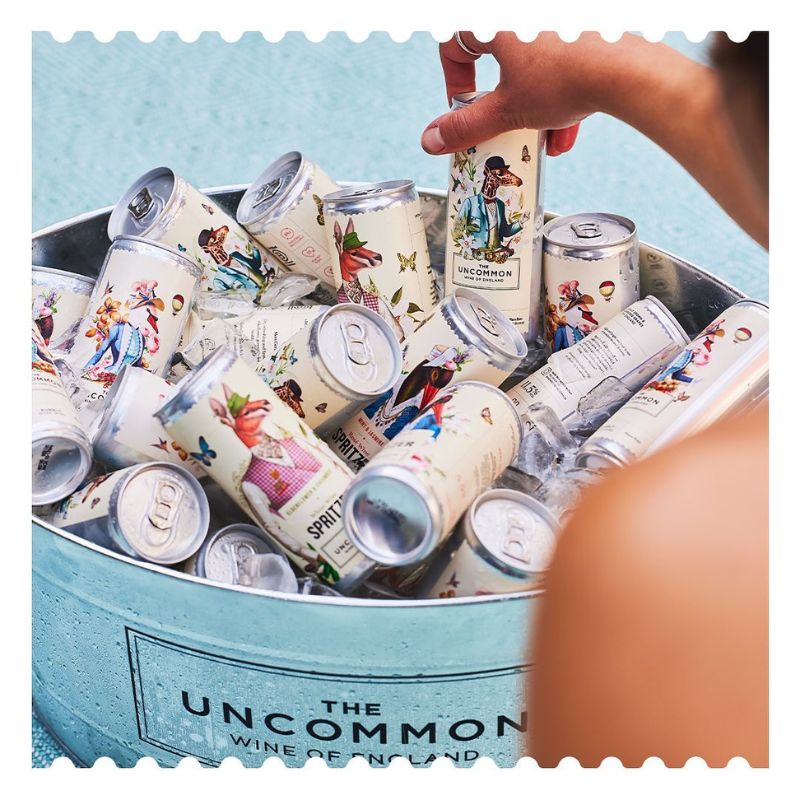 UK canned wine brand The Uncommon has announced its first foray into international waters with the launch of a new local brand in New Zealand, following the success of its English sparkling wine
Spearheaded by the beer sector, and enthusiastically adopted by cocktail makers and other RTDs, canned drinks have been embraced by drinkers, who appreciate their portability, single-serve measures, and lightweight packaging, making them perfect for picnics, festivals, or anywhere on the move. And now, even wine in cans is becoming increasingly respectable as a number of prestigious wine brands have now started to get on board and put their names onto canned wines.
While the off-trade has quickly adopted the trend, the on-trade has been much slower to pivot to the new packaging format, with many venues still reluctant to list canned drinks largely down to outdated stereotypes around the format - the long-held belief being that customers simply don't want to drink from cans.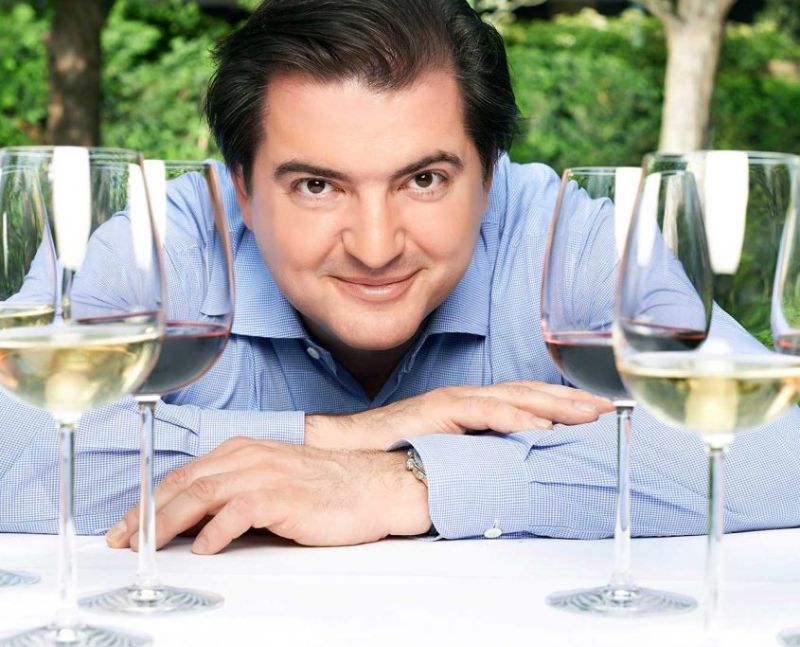 Matthew Jukes, the founder of Jukes Cordialities, is part of the new group Canifesto which has been formed to boost sales of cans in the on-trade
But according to the new campaigning group which includes canned drinks producers Moth, Longbottom & Co, the Uncommon, Jukes Cordialities, and Trip, it's about time the trade woke up to the fact that times are changing, raised the bar, and adopted the can. The group claims to be "actively challenging" the stigma that surrounds cans by promoting their sustainability credentials and ability to help the on-trade achieve their environmental goals while providing customers with a high-quality drinking experience, and saving time for hard-pushed hospitality staff.
Offering the perfect single serve, while cutting back on waste, saving money, time, and space, the Canfesto claims that cans can lower carbon footprints by 79% by switching from a 75cl bottle to three 250ml aluminum cans. Not only that, but aluminum is more easily and endlessly recyclable, with 75% of the material ever produced still in circulation today. They are also the most recycled drinks cans around, with a 71% recycling rate, compared to PET at 40% and glass at only 34%. Meanwhile, cans are lighter to transport and need less additional packaging to protect them in transport compared to more fragile glass.
[[relatedPurchasesItems-51]]
Another benefit of cans is that the packaging has zero impact on taste, thanks to a water-based polymer lining that prevents any direct contact with the metal, effectively blocking out all UV light and oxygen, keeping the liquid fresh for longer.
Cans can also save money, time, and space by reducing waste, adds the Canifesto, pointing out that their single-serve nature means fewer wasted ingredients and half-opened wine bottles at the end of service. "The drinks allow a consistently high standard of service across venues, reduced wastage, and improved speed of service dramatically, allowing us to sell double the amount of drinks in the same time frame," said Amy Tuson, operations director at pizzeria Homeslice which has been serving Moth cocktails since 2021.
And like Homeslice, a number of on-trade partners are leading the movement by adopting cans for sustainability reasons, such as Berners Tavern. The London-based restaurant headed up by Michelin-starred chef Jason Atherton is concerned with the quality of the liquid over and above any other issue, and recently introduced the Uncommon to its drinks list. Head sommelier Giuseppe D'aniello said: "We always look at the quality of the liquid before all else. Sustainability is a key focus for us - we have already removed straws and single-use plastic in the hotel, and cans of quality such as the Uncommon are helping us on this journey."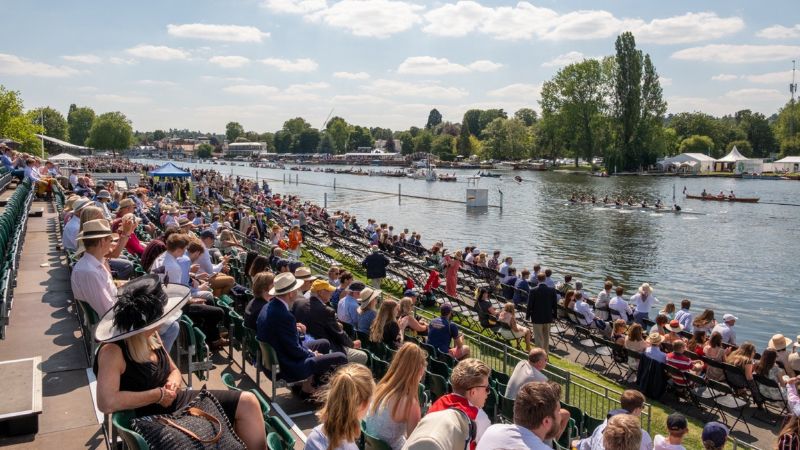 Festival bar operator Peppermint, which provides all the bars at Henley Royal Regatta, has joined Canifesto to encourage the growth of canned drinks in the on-trade
Another UK leading player embracing the move towards cans is festival bar operator Peppermint. "The RTD category plays an important role in working towards our sustainability goals at Peppermint, as well as ensuring an efficient speed of service for festival goers and consistency in services," said the company's head of stock Carl Storrie. " With a focused move towards a packaged goods strategy, can allow us to reduce waste and storage across our vents whilst improving recycling efficiencies.
Meanwhile, the C&C group which owns Matthew Clark and Bibendum, two of the country's largest wholesalers, is also reaping the benefits for its customers. "Cans help us significantly reduce road miles and carbon emissions," confirms C&C group's agency manager Angela Ham. "For our customers, serving from an RTD can support the speed of service, where access to quality rinks like Longbottom means you don't compromise on taste in the process."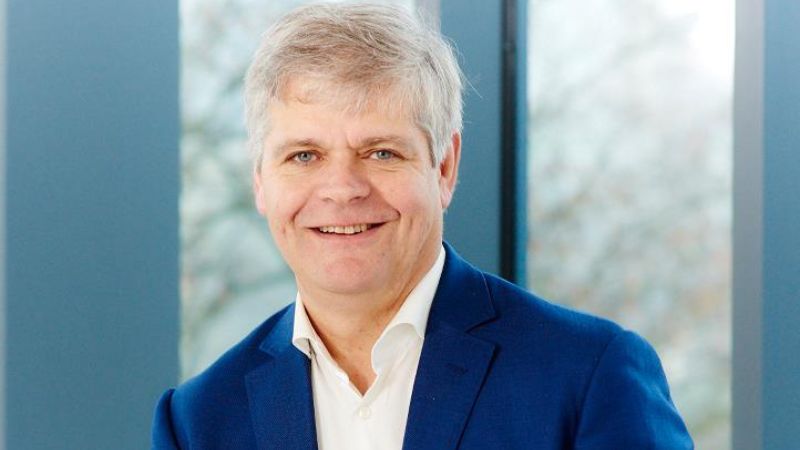 Liberty Wine's chairman David Gleave is a fan of canned wines, their sustainability, and the fact that they do away with cork taint
And David Gleave, chairman of Liberty Wines, which supplies top wines to numerous leading restaurants and hospitality venues throughout the country applauds the fact that can help reduce carbon footprint as well as provide the perfect container, as the risk of cork taint is completely removed. "While beer has led the way in returning to cans, decent wine and ready-to-pour cocktails are now embracing this package as a route to modern, socially aware quality conscious consumers, who also enjoy the ease with which they are opened.
And the big grocery multiples are also getting in on the act. Waitrose spirits buyer John Vine describes cans as "game-changing" in terms of storage, packaging, and recycling efficiencies. "We continue to support the move from glass to cans as we recently announced that all small wine bottles will be sold in canned formats," he said. While cans may not be for every occasion or venue, and will never replace the pop of a cork on a quality bottle of wine. But for many occasions, a canned RTD strategy as part of an existing offering is both easy, effective, time saving and can help to more easily achieve sustainability targets.
Matthew Jukes founder of Jukes Cordialities says that while his brand is new to cans, the company has received its "most significant orders" for this format, and not just from the UK, but worldwide. "Even more encouraging is that our elite customers have not batted an eyelid when we introduced cans into our collection because cans are the future for all."
Header Image Source: Instagram
TAGS: