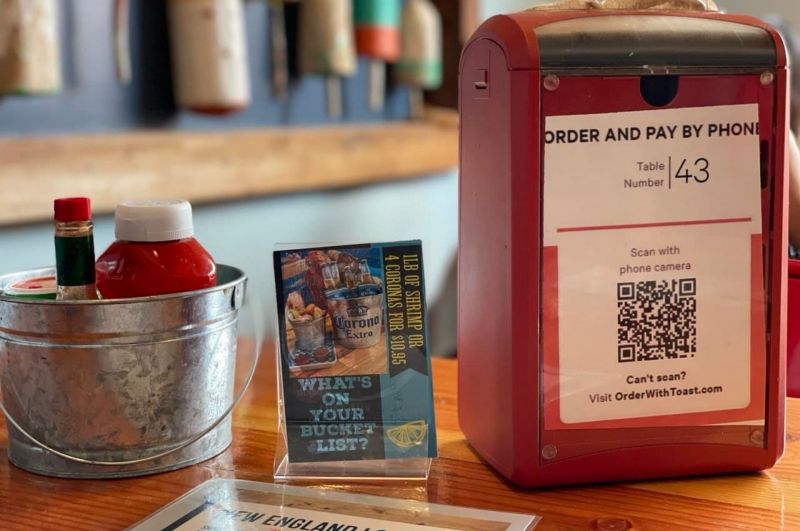 19/01/2022 Flicking through a printed menu or drinks list could soon become a thing of the past thanks to the increasing use of QR codes rapidly adopted by much of the UK on-trade during the Covid pandemic.
For most consumers, using QR codes to check in, scan menus, and pay has rapidly become second nature.
And despite the fact that the mandatory requirement to scan a QR code when entering a restaurant or other venue was dropped in June, this switch from physical menus to QR codes (short for quick response codes) is a change that many in the hospitality sector believe is likely to become a permanent fixture in restaurants and bars.
[[relatedPurchasesItems-23]]
Research by Bitly reveals that QR code downloads in the US have rocketed by around 750% over the last 18 months – and where the US leads, the UK, invariably follows. Similarly, in Australia, there are now eight times the number of restaurants using the technology in May 2021 compared to 2020.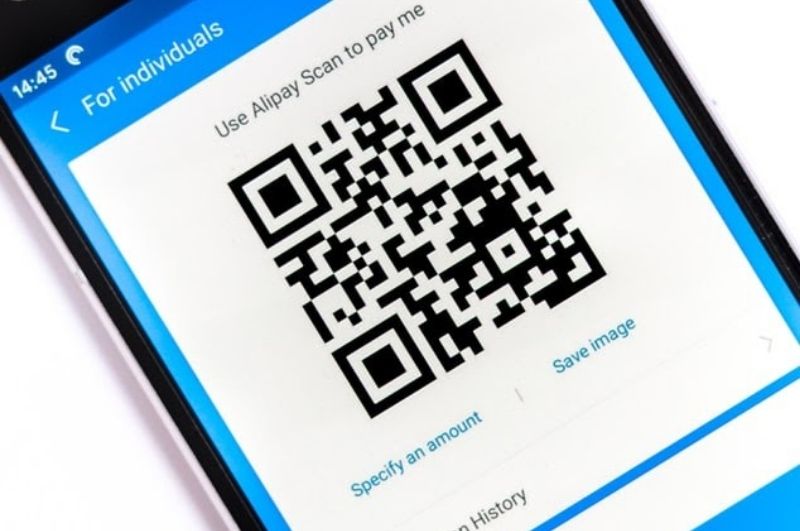 Bitly President Raleigh Harbour said that restaurants have come to realise how valuable the technology is, over and beyond enabling touchless service.
"They're able to adjust their menu offerings on the fly to account for elements like inflation, fluctuations in food and commodities prices, and other variables," he told CBNC.
The Coronavirus pandemic ushered in the instant and widespread use of QR codes, with the technology accelerating at an unprecedented pace. And UK citizens soon become very familiar with their usage as the NHS contact tracing app also uses the technology which became the key to our wellbeing, with a quick scan notifying us of whether we've been in contact with someone infected with Covid. Industry watchers now believe that the technology will be with us long after the health crisis fades.
Developed by a Japanese engineer over 25 years ago to keep track of car components, QR codes initially failed to live up to expectations that they would revolutionize the customer experience. It wasn't until the widespread ownership of smartphones with cameras and then the outbreak of the pandemic early in 2020 that their use became ubiquitous in bars and restaurants across the country, taking the place of printed physical menus. They can hold a massive amount of data compared to standard barcodes - up to 2,500 numeric characters compared to a barcode's 43.
Now pandemic-related demands have sent the codes' popularity through the roof, becoming another example of how the pandemic has disrupted all kinds of businesses.
According to a study of UK consumers released in April this year by Ivanti, the platform that helps make every IT connection more secure, over half (58%) of respondents had scanned a QR code in a bar or restaurant, a notable increase from 45% six months previously, with four in five (80%) of consumers agreeing that QR codes make life easier in a touchless world.
And restaurant tech experts believe there are more opportunities for QR codes, such as making digital orders on-premise, as well as keeping track of customers' previous orders and data.
QR codes also provide restaurants and bars with more information about their customers, with reservation services such as OpenTable and Resy passing on data on whoever made the booking to the actual restaurants.
"If you run a restaurant that doesn't take reservations, you don't know who your guest is until they pay," said Bo Peabody, co-founder and executive chairman of the US-based restaurant booking service Seated. "What the QR code might allow you to do is learn who that guest is right when they're sitting down."
Other opportunities for QR codes beyond replacing physical menus include helping to make online ordering on-premise seamless, instead of being just used for delivery and takeaway transactions.
The staff shortage in the hospitality sector is another issue that QR codes can help to better handle. The codes can be used to direct customers to a link to order and pay on their phones, even in full-service restaurants, enabling those outlets struggling by with a skeleton staff to run more efficiently. Noah Glass, CEO at digital ordering platform OLO said that on-premise transactions made up 1% of the company's overall industry transactions for the first time this year.
"That's a big move in an industry that does 60 billion transactions in a typical year to see 1% moving to digital on-premise," he said.
QR codes can also be used to enable restaurants to keep a record of customers' previous orders, allowing diners to seamlessly reorder the next time they visit.
Another function QR codes can serve is on receipts, enabling customers to pay without having to take out their credit card or pay in cash, making it more convenient for customers, and faster for servers. This allows restaurants to seat more diners by turning tables over more quickly.
However, QR codes are not as popular with more upmarket outlets, according to food and drink analyst for the NPD group Darren Seifer, and many of these switched back to physical printed menus as soon as they were able to when restrictions began to ease off. "I see some hesitancy with some of the finer restaurants because it isn't as classy as getting the check at the end of the meal," he said.
However, as with most new technology, there are some drawbacks. As venues continue to serve an increasing number of customers, scanning a malicious QR code without the correct security could compromise the integrity of a device and any data it holds.
"Hackers spent lockdown exploring new ways to exploit consumers, so we can expect hackers to get even more creative with QR codes now that the UK is reopening shops, bars, and restaurants," Nigel Seddon, VP of EMEA West at Ivanti told BusinessWire. "For example, a malicious QR code can easily be pasted over the one provided by a restaurant or bar, to trick a user into paying for the bad actor's next holiday instead of a round of drinks."
TAGS: